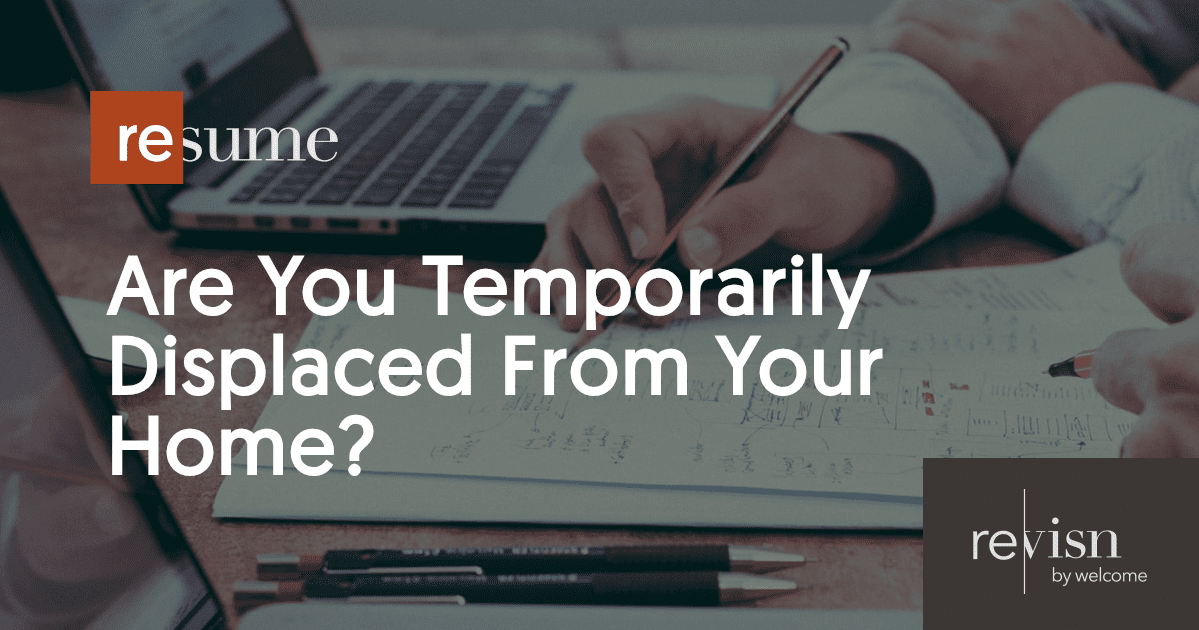 Are you temporarily displaced from your home?
Good news! Most home insurance policies provide coverage for temporary housing while repairs are underway after your home sustains damage from a disastrous weather event or other accident. During this stressful period, Revisn's fully furnished, luxury short-term apartments in Raleigh, North Carolina can be your home away from home for a minimum of 30 days or more so you can stay worry free and relaxed!
What is ALE (Additional Living Expenses)?
Additional Living Expense (ALE) is a term describing coverage included in a home insurance policy that provides funds in case a policy owner is displaced from their home. When your home floods or suffers damages from natural disasters and other accidents covered by your policy, your ALE insurance will come in handy to move your family to a safe location while repairs are made.
ALE not only covers lodging but also day-to-day living expenses. When you are displaced from your home, the cost of living increases. You may not be able to cook dinner every night, or you might frequent a laundromat to wash clothes. Your ALE may cover expenses like food, storage costs, furniture rental, pet boarding, and income lost related to losing access to your home. ALE is different from other parts of your policy that cover the actual damage to the structure of your home and your belongings, but that should also be covered by your policy. Your insurance agency will assess the typical pricing of your day-to-day expenses and then account for the additional cost of the aforementioned items to decide how much money is required to relocate your family.
While your insurance company will do the heavy lifting to find you and your family temporary housing during repairs, you should do research alongside of them to make sure you can find the best accommodations that sustains your needs. Revisn has compiled a guide to assist you in selecting temporary housing when your home is undergoing restoration.
A Home Away From Home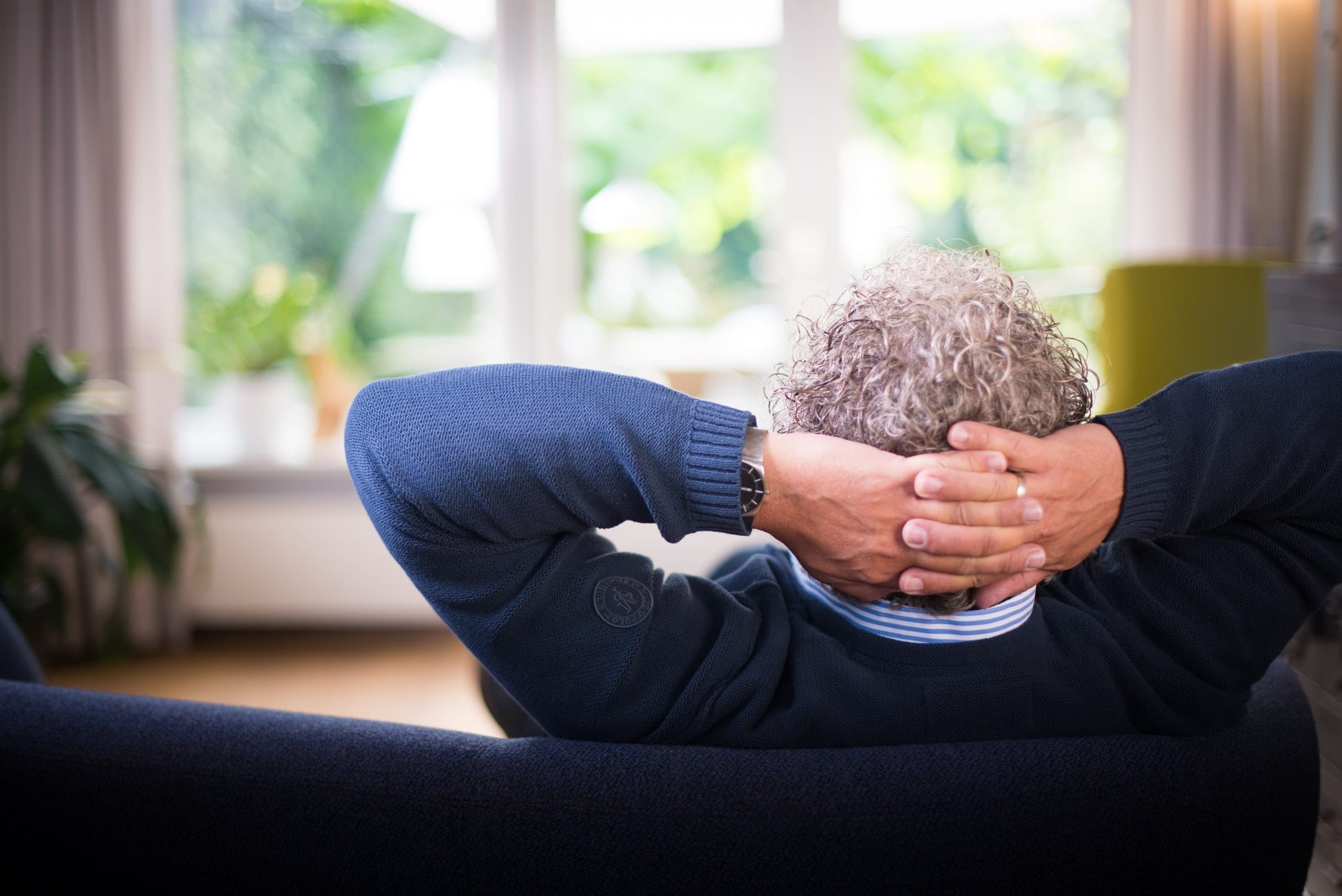 Your family should not have to compromise comfort and security of your residence after a disaster or accident. The quality of temporary housing can range from shabby hotel lodging all the way to high-quality furnished homes and apartments. Furnished housing takes all the labor and thought out of selecting a temporary home. You and your family deserve a move-in ready property after facing such a setback. While you're working from home and your kids are attending virtual schooling, you should be in a comfortable, spacious living space that resembles all the amenities of your own home. Revisn short-term apartments come fully furnished, including a stocked kitchen with full size appliances, cookware and flatware, custom-designed King size mattresses, luxury furnishings and décor, storage, and so much more! Take a virtual tour of one of our residences today to experience all of what Revisn has to offer.
Location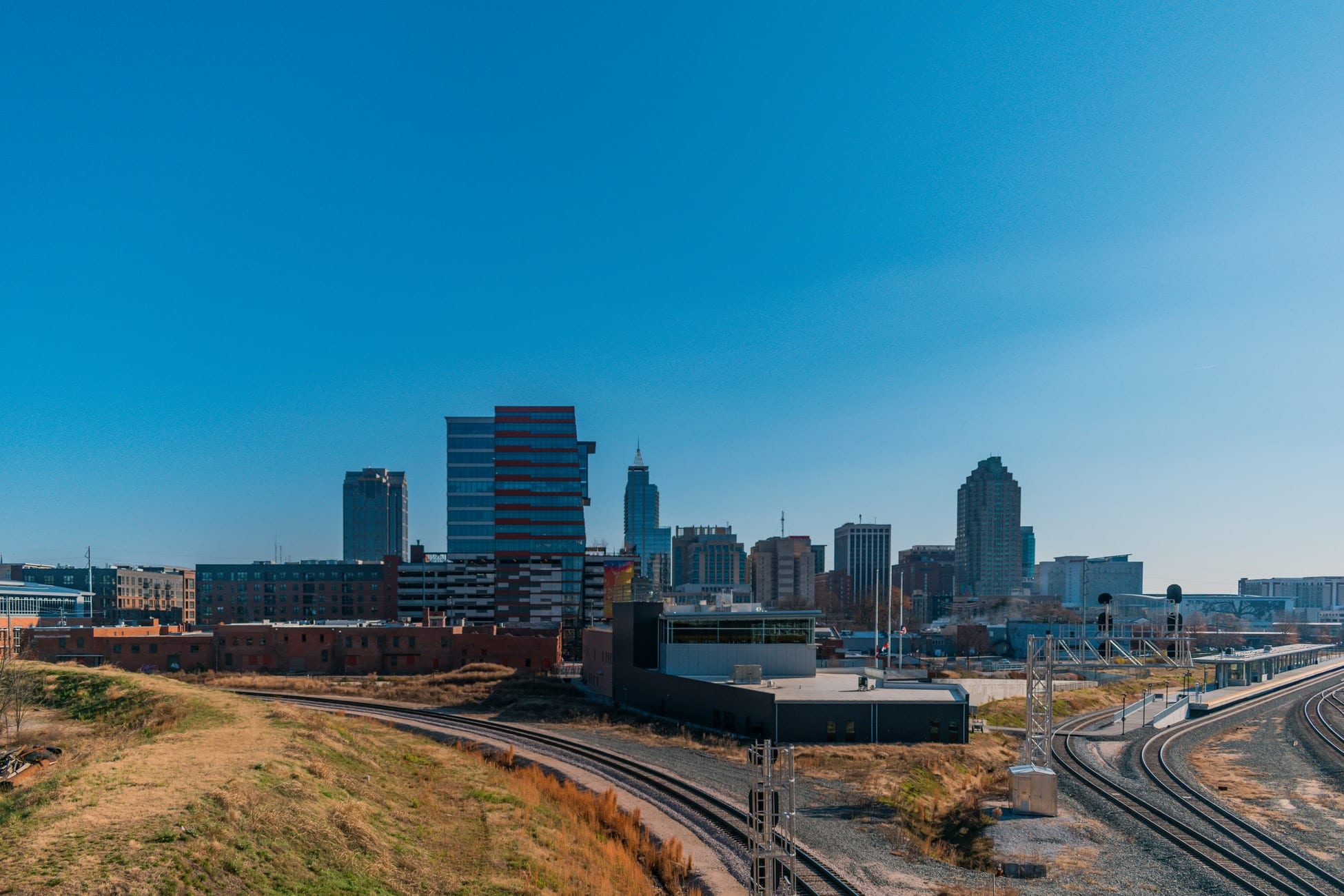 You should select accommodations near metropolitan areas that can sustain your work and lifestyle needs. Whether it is conveniently located to your place of work, walking distance from local restaurants, or in a quiet area of town, the location of temporary accommodations has a big impact on your family's daily life.
Revisn Raleigh is nestled in the stylish Glenwood South neighborhood and is centrally located in Downtown Raleigh, minutes from RTP, and just a quick drive away from Raleigh suburbs like Holly Springs, Apex, Cary, and Garner. Enjoy restaurants, entertainment, and shopping all just a short walk from your doorstep. Revisn's location blends the best parts of living in a city on a street that is quieter with a residential feel, and yet a block away from entertainment and dining.
Affordability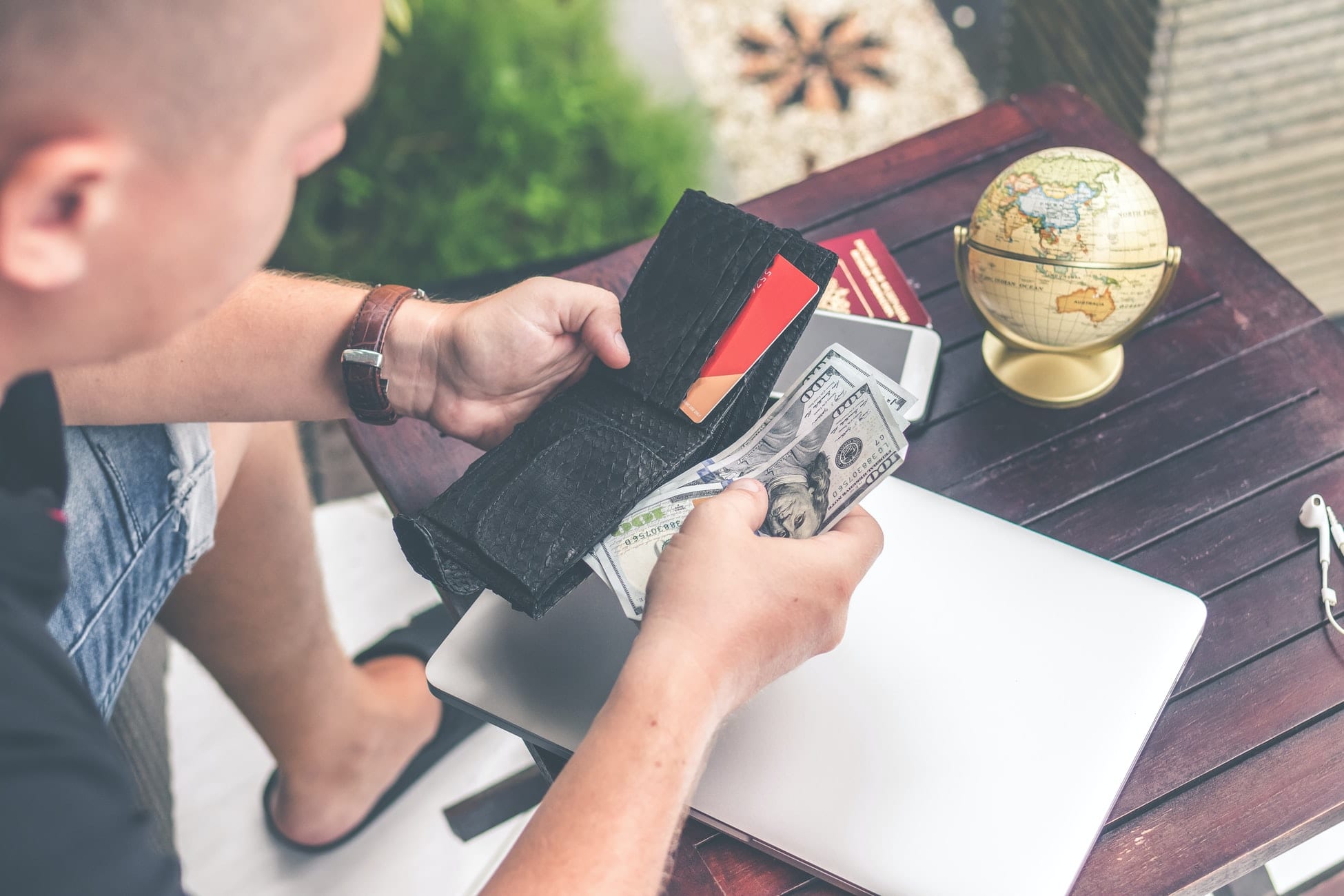 Your insurance agency will research short term accommodations that are most like your current home in terms of cost, location, and quality. If your insurance agency is covering all living expenses, be sure to select a temporary housing facility with all-inclusive rates and no hidden fees or deposits. Value and simplicity are most important in selecting temporary accommodations when you are displaced from your home. For the price, Revisn is a better value than your local extended stay hotel. Revisn's short-term apartments' exclusive pricing includes utilities, weekly housekeeping services, Google's YouTube TV subscription, and enterprise-grade Wi-Fi. For families that require additional square footage, Revisn offers two-bedroom residences with more space to spread out!
Why Revisn?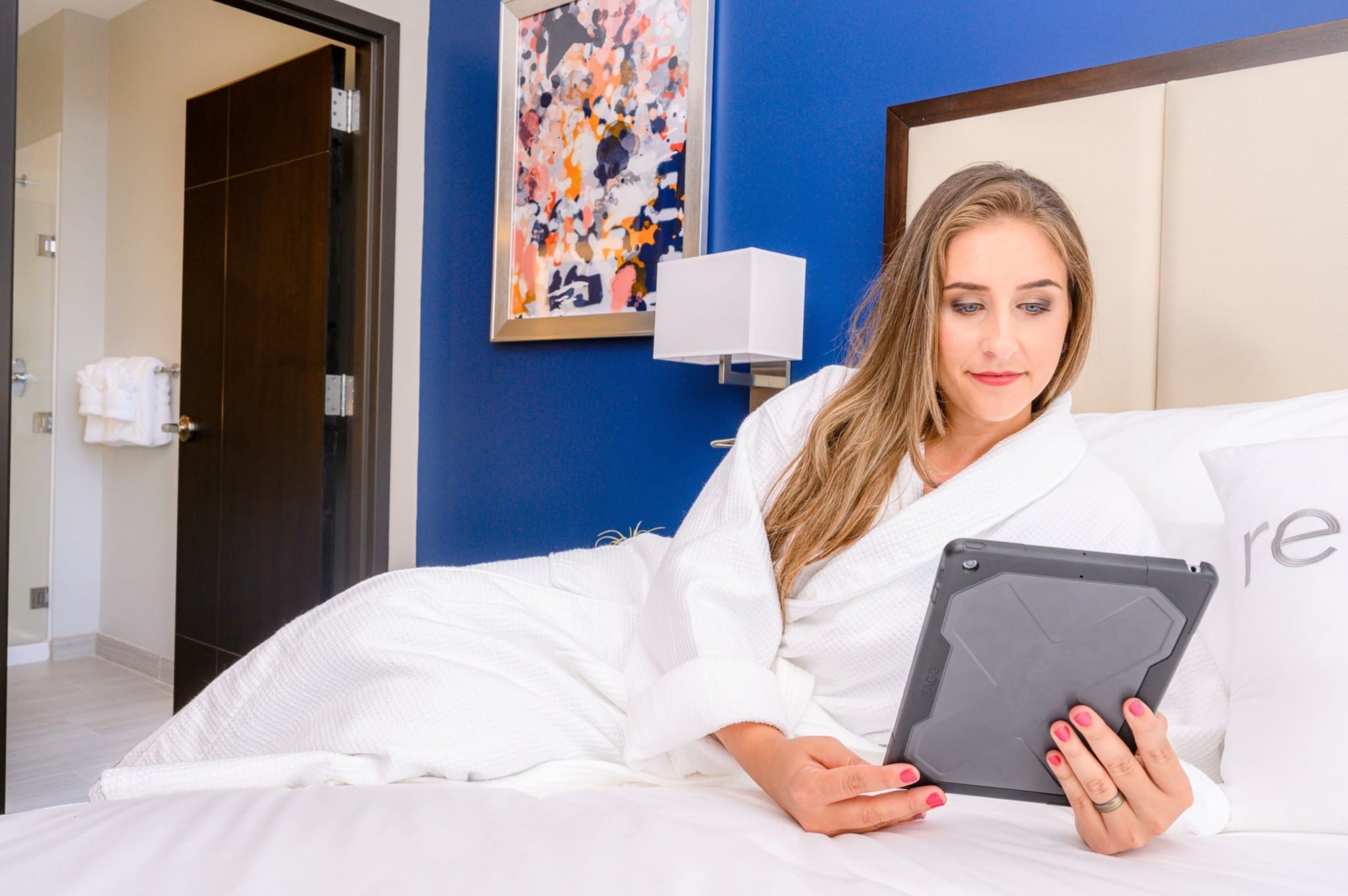 Displaced families in Raleigh, North Carolina choose Revisn for their fully furnished, temporary housing needs. Our executive apartments come fully furnished and fully equipped, including modern designer furniture, high-end appliances, cutting-edge technology, and luxurious personal amenities. For everything else, just ask our 24-hour e-concierge. Families staying with Revisn have cited our weekly housekeeping services, high-tech entry security, and reservation flexibility as their most valued services. The flexibility of Revisn lets you decide when your 30 plus day stay begins and ends without being locked into calendar months or long-term leases. All you need to bring is a toothbrush and your clothes. We provide the rest.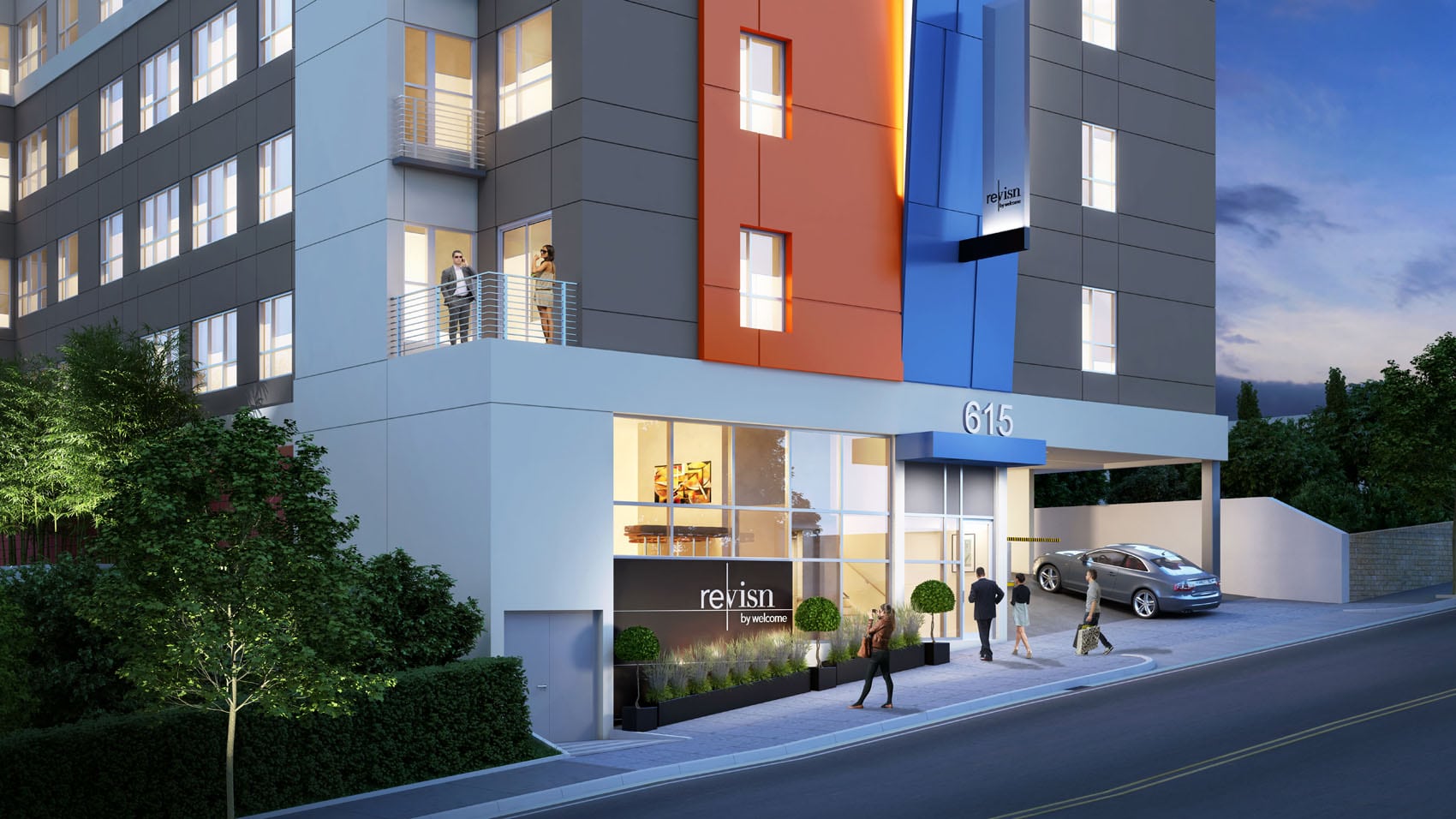 Fully-furnished, flexible lease residential experience with hotel amenities.Revisn is a perfect executive apartment for guests who need accommodations for 30 days or longer.