If you are relocating or on an extended assignment – your world is changing.  This could be the time for new opportunities, new adventures, new tomorrows, and while next steps are filled with excitement and anticipation, you need a place that delivers comfort and convenience, corporate housing that's built around you – Your luxury lifestyle residence.
Welcome to Revisn, an Apartment Hotel in the heart of downtown Raleigh's Glenwood South district. Revisn's lifestyle residences combine the spacious comfort and relaxing convenience of a luxury apartment residence with the hospitality of a boutique hotel.
Corporate Housing Raleigh NC
Why you should choose Revisn's corporate housing Raleigh over a hotel?
Don't live out of a suitcase.  Modern luxury defines Revisn's fully-furnished one and two-bedroom apartment residences.  Your residence comes fully furnished and fully equipped, including modern designer furniture, LG appliances, cutting-edge technology and luxurious personal amenities.  Revisn offers the additional space and perks to change the way you experience extended stay accommodations.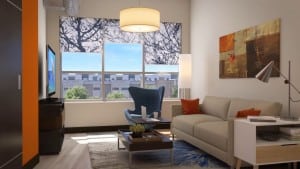 Make Revisn your home away from home, with space that allows you to relax and enjoy, services that make your stay effortless, and technology that connects to the way you live.  Revisn is everything you need and want, for a few weeks or a few months.  Revisn provides the flexibility for guests to decide when their stay begins and ends without being locked into calendar months or long-term leases.  Revisn personalizes services for its guests and for anything you need during your stay, our 24-hour concierge is just a text message away.
If you are in Raleigh, NC on an extended project for work or relocating to the area, your family may need to accompany you or come for a visit.  Revisn's two-bedroom apartments offer the flexibility for everyone to stay together without the hassles of renting an extra hotel room.  Or maybe for just a weekend visit, a one-bedroom apartment will become family friendly with Revisn's designer sofas in the living areas transforming into a sofa bed and offering the privacy of a door to separate the bedroom from the living areas.  Additionally, at Revisn, providing the greatest technology is more than just a speedy wi-fi.  Residence door locks are controlled via the Revisn app on your smartphone.  Unlike other extended stay hotels Raleigh, you can provide access to your residence to your family without the stress of having to juggle new or additional keys with the Front Desk.  Simply use your app to provide a joiner key to your residence.
Revisn makes meals effortless, providing fully equipped kitchens with everything required to prepare meals—except the food.   Take advantage of nearby grocery stores, local produce from City Market just a few short blocks away or order from Blue Apron. If you'd rather not cook, we are within a short walk of the city's best restaurants and nightlife.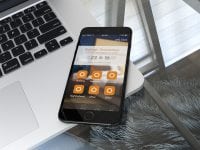 Revisn's corporate apartments Raleigh NC provides advanced building security with a two-way video intercom at building entrances and smartphone accessed door locks with guest controlled smart keys. Since Revisn is an apartment-hotel, residences are private areas without public access.  Guests have more privacy and ease to come and go than is typically offered at other extended stay hotels.
As an added benefit, Revisn is dedicated to environmental responsibility.  Ultra-efficient, smart heating and cooling systems adapt to provide comfort with lower energy consumption.  On-site, rooftop solar energy generation supplies the clean energy equivalent of planting over 1,000 trees annually.  Every lighting source at Revisn sips energy utilizing low-energy, high-output LEDs.
Revisn is the location where luxury, technology, and environmental responsibility come together to create an exceptional residential experience.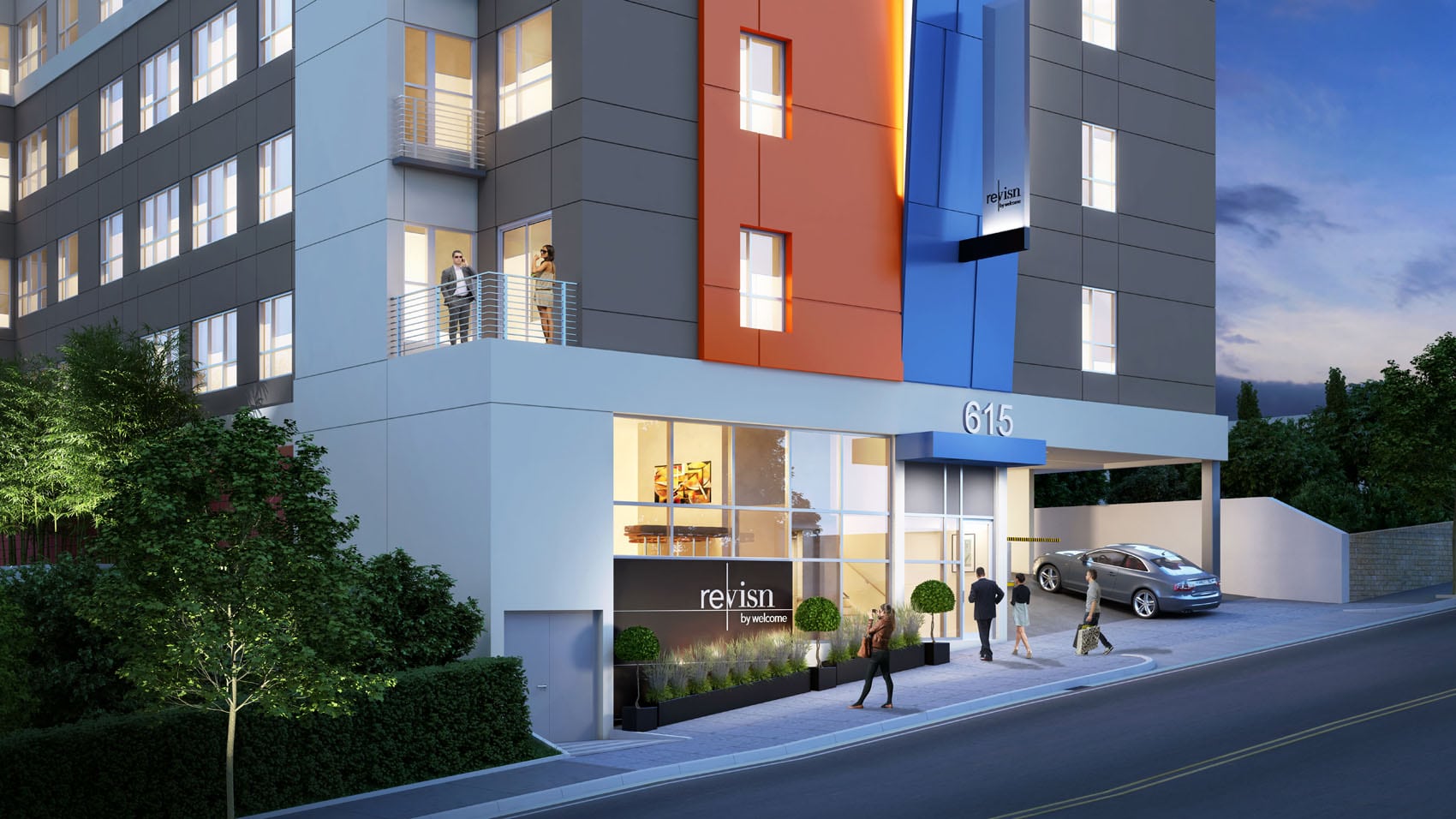 Fully-furnished, flexible lease residential experience with hotel amenities.Revisn is a perfect executive apartment for guests who need accommodations for 30 days or longer.