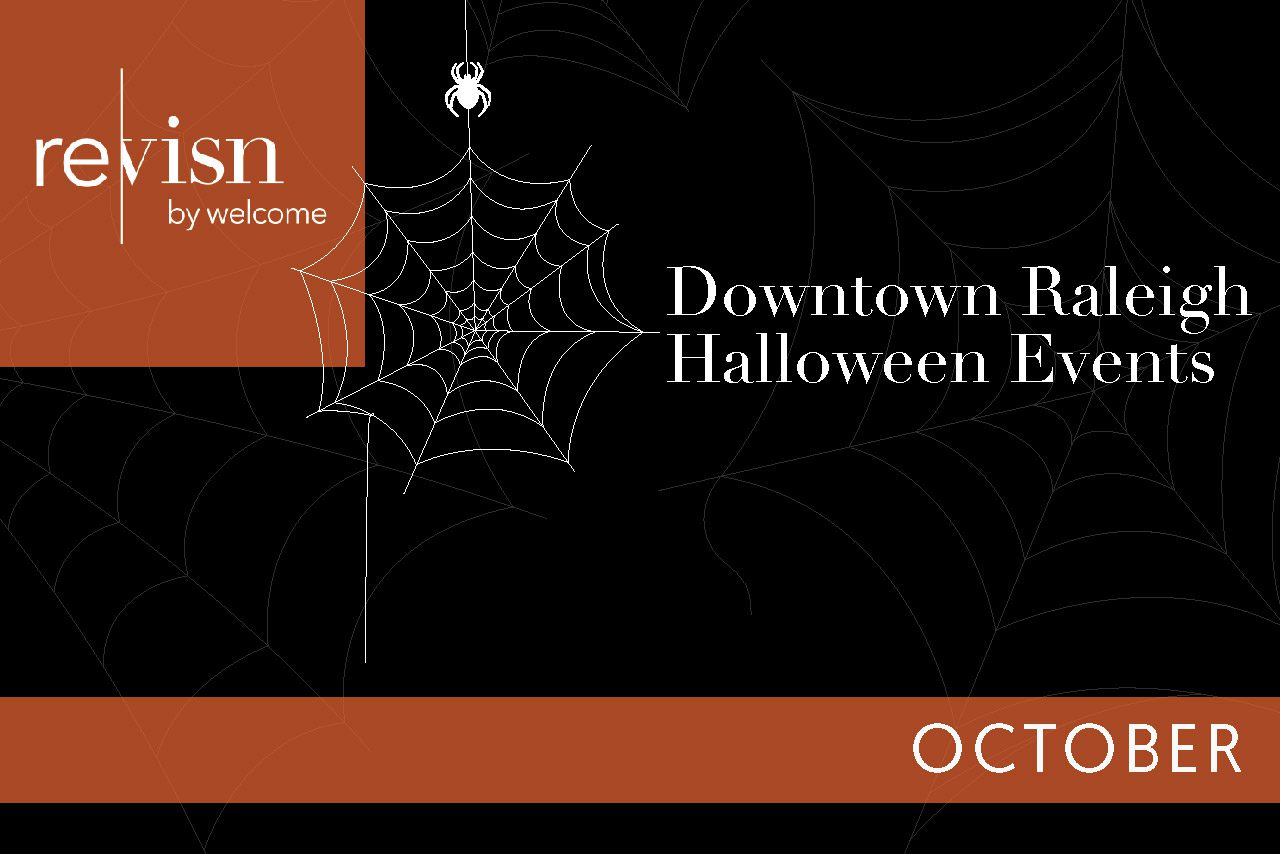 It's spooky season in Raleigh and we've put together a list of some of the best Halloween events to enjoy in downtown Raleigh and beyond. If we missed anything – leave it in the comments. Happy Halloween!
Raleigh Halloween House
Take a walk to 504 Oakwood Ave and visit the legendary Halloween House in Historic Oakwood. It's famous for a full lawn on zombies, skeletons, and more scary stuff! Usually, all the best details are added a week or so before Oct 31.
Marbles Kooky Spooky Halloween Party
For a more family friendly Halloween events take the kids to Marbles on Oct. 27 from 6 to 8:30 p.m. for a ghoulish good time! Experience the magic of Marbles after dark at this family-friendly Halloween spooktacular.
If your not too big a scaredy cat you can hop on board the Haunted Trolley in Mordecai Historic Park! This late nigh tour of downtown Raleigh takes you to the most haunted places in the city. 2023 Halloween tours are: Oct. 27-28, 6:45 p.m., 7:45 p.m. and 8:45 p.m.
Halloween Double Feature at Dix Park
Come out Oct 28 for Casper and US starting at 7PM. Dress in your favorite costume and enjoy the food trucks, parade and prizes beginning at 6PM.
Downtown Raleigh Ghost Tours
For those of you who really like to be scared there are multiple ghost tours in downtown Raleigh to choose from this year.