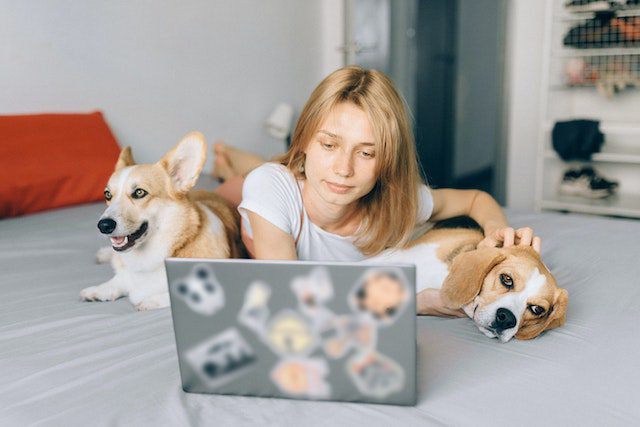 The Pinnacle of Pet-Friendly Short-Term Rentals for Professionals
In today's fast-paced world, professionals often find themselves in need of short-term housing solutions that cater to their unique needs. Whether you're relocating for work, on a short-term project, or simply seeking a change of scenery, Revisn executive apartments stand out as the epitome of convenience and comfort. What sets Revisn apart from the rest? It's our unwavering commitment to being pet-friendly.
Pets are Family, Too!
Unlike many short-term rentals, Revisn understands that your four-legged companions are family too. We proudly welcome both dogs and cats into our units. However, we do have some guidelines in place to ensure that every guest, human and furry, enjoys a pleasant stay.
Before your pet can join you in your Revisn apartment, a signed Pet Agreement is required. This agreement helps set the ground rules and expectations for responsible pet ownership during your stay. It ensures that everyone, including other guests and staff, can coexist harmoniously.
Revisn Pet Policies
Revisn allows up to two pets per suite, with a generous 40 lb weight limit. Whether you're a cat person, a dog lover, or have both canines and felines, you can rest assured that your pets will be welcomed with open arms.
Now, let's talk about fees. Revisn understands that maintaining a pristine living environment is essential for all guests. To cover the cost of cleaning and ensuring that future guests enjoy the same level of cleanliness, we charge a non-refundable cleaning fee. For one pet, the fee is $250, and for two pets, it's $500. While it may be non-refundable, it's a small price to pay for the privilege of having your pets accompany you during your stay.
Pet (and Pet-Owner) Friendly Living
Revisn's commitment to being pet-friendly goes beyond just allowing pets on our premises; it's about creating an environment where both you and your pets can feel at home. So, when you're in need of a short-term rental that understands and accommodates your pet's needs, look no further than Revisn executive apartments. With our policies in place, you can bet that your pet-friendly stay is nothing short of exceptional.