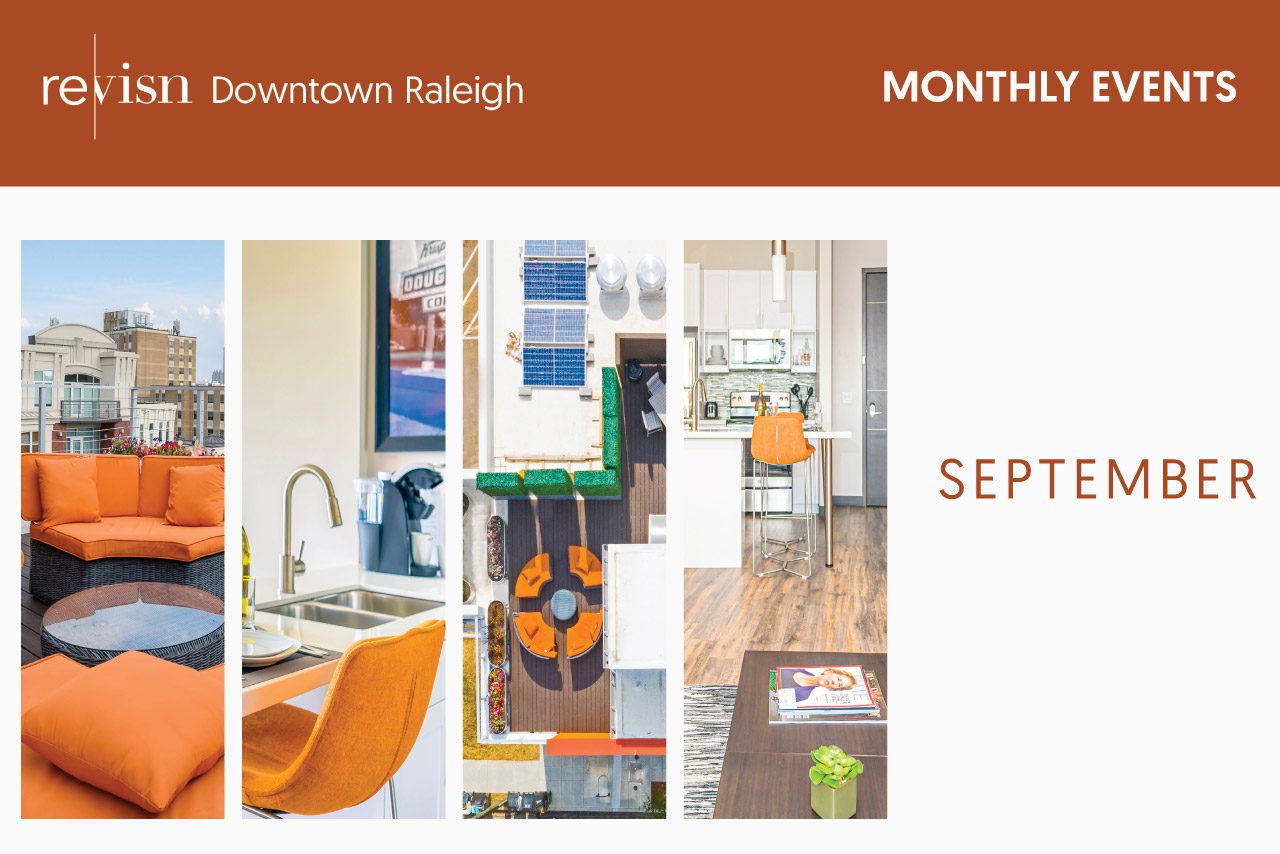 When you are staying in the heart of downtown Raleigh at Revisn you have quick access to tons of great events each month. In our breakdown of September Raleigh Events you'll see that it's no different as we head into Fall. If we missed anything in the upcoming weekends feel free to comment below!
Weekend of September 15-17
La Fiesta del Pueblo - La Fiesta del Pueblo, the largest Latin American festival in the Triangle will take place on Sunday, Sept. 17, from noon to 6 p.m. on Fayetteville Street in downtown Raleigh. The festival will feature local artists, food trucks, free health screenings and more fun.
Canes 5K - The event includes a 5k race around PNC Arena and surrounding areas, 100- and 200-yard Caniac Kids Dashes, inflatables, and appearances by Stormy. Hurricanes players, staff, and alumni are also scheduled to be in attendance.
Weekend of September 22-24
Weekend of September 29-October 1
IBMA Bluegrass Live! powered by PNC - The International Bluegrass Music Association brings their business conference, along with the world's most talented bluegrass musicians, to Raleigh during this week. Those musicians then perform in clubs, on street corners and in hotel lobbies over the course of five days. IBMA Bluegrass LIVE! is a two-day festival with multiple stages of free music, a dance tent, art vendors and ticketed events at Red Hat Amphitheater.
Adventure Awaits - This event features an epic quest to discover a time of castles, knights and dragons at Fred Fletcher Park in Raleigh. Create fun themed crafts, practice your sword skills and check out magical vendors. The event is free and open to the public.
RaleighWRLD Fest - This event will include live music, food trucks, shopping and panel discussions at Dix Park. The event is 2 to 8 p.m. General admission tickets are free. VIP tickets, which are $75 plus taxes and fee, include a luxury picnic experience.