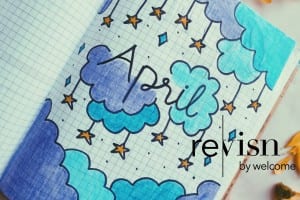 Brought to you by Revisn
Here at Revisn, we want to provide you with all the information you need for the Raleigh area! Every month, we will be sharing with you the top events to look forward to this month. Whether you are a Raleigh local or looking for a reason to come to the city, we got the list you've been looking for!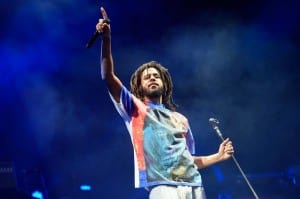 Dreamville Festival
April 6th
N.C. native and platinum-selling rapper, J. Cole, is hosting a one-day festival. Dreamville will be a multi-stage event that offers an opportunity for the artist to give back to his home state. The one-of-a-kind celebration will include of local culture, food and art. Learn more about the line-up of artists.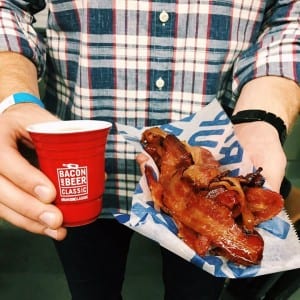 Beer and Bacon Festival
April 6th
The Beer & Bacon Fest at Cary's Koka Booth Amphitheater offers plenty of local restaurants and food trucks with incredible bacon dishes. Each guest receives a souvenir glass with access to 75+ of their favorite craft beers, wine, spirits and ciders to taste! Live music and a whole hog butchering demo round out a full day of fun.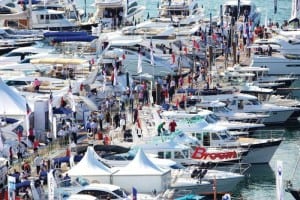 Spring Boat Show and Sale
April 11th-April 13th
This show features the latest in boating and accessories. It takes place at the North Carolina State Fairgrounds. It's perfect for those boat owners or lovers!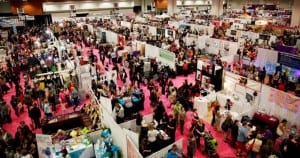 Southern Women's Show
April 12-April 14th
Calling all women! The Southern Women's Show is Raleigh's event for you! With hundreds of boutiques filled with the latest fashions, trendy jewelry, gourmet treats, health and beauty, and so much more, you're guaranteed to find something you like. There will be fashion shows, top chefs, and celebrity guests at the event. Bring your mom, sister, and best friend and spend the day doing everything you love!
21st Annual Lebanese Festival
April 13th
The 21st Annual Lebanese Festival will be held this month at City Plaza, 400 Fayetteville Street in Raleigh from 11 a.m. to 7 p.m. The Triangle Lebanese-American Center sponsors this event every year! Admission is free. The event will feature Lebanese music, dancing, food, desserts, beer and wine. Learn more at the Facebook event page.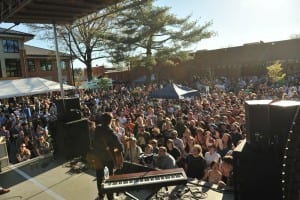 4th Annual Mid-Town Square Spring Festival
April 13th
This festival is held at award winning "Best New Brewery" Bond Brothers Beer Company. Local food trucks such as CockADoodleMoo, The Humble Pig, Chirba Chirba Dumplings, FRESH. Local Ice Cream and more will be there, along with local artists and live music. There's a dedicated kids' zone complete with a bounce house, rock wall and face-painting station.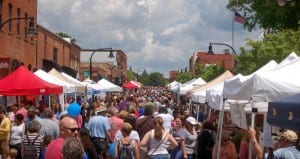 Live & Local: Spring Fest
April 13th
This spring celebration is the perfect opportunity to your chance to celebrate the unique art, music, food and beer of North Carolina. Come out to Hillsborough Street for an afternoon of performances on the Main Stage, as well as a food truck rodeo and craft beers from our friends at Raleigh Brewing. All ages are welcome!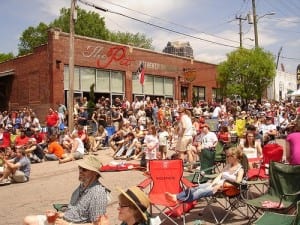 'CueGrass Festival
April 20th
The Pit's 11th Annual 'Cuegrass Festival returns to the warehouse district of downtown Raleigh. One can expect a jam-packed day full of great barbecue, local brews and bluegrass music! All proceeds go to SAFEchild and to the Junior League of Raleigh's BackPack Buddies program.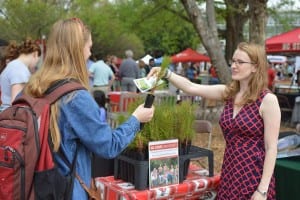 Earth Fair
April 22nd
Earth day is here! Come celebrate this day with the Wolfpack. This Earth-focused fair features exhibits, demonstrations and ideas on how you can make the world a better place. Come learn about sustainability, including learning food, water, transportation, nature, wellness and so much more. This outdoor event is free and open to the public, so bring a friend and come on over! It is sponsored by NC State's University Sustainability Office.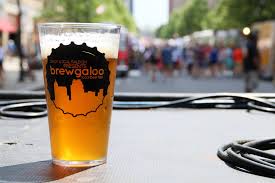 Brewgaloo
April 26th-27th
Brewgaloo features craft breweries from N.C. and partners with local food trucks, local vendors and local bands. Must be 21 and up to attend the Friday night event. Saturday's event is open to the public and free to attend. Saturday will feature over 75 N.C. Breweries, over 50 Food Trucks, dozens of local vendors and bands. Check it out!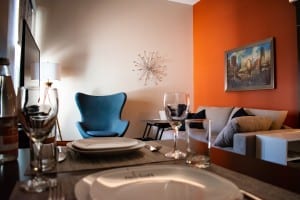 Need somewhere to stay during these April events?
Revisn has got you covered. Our complex comes fully furnished and fully equipped, including modern designer furniture, high-end appliances, cutting-edge technology and luxurious personal amenities. For everything else, just ask our 24-hour concierge.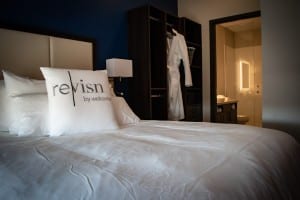 Stay a few weeks or a few months while you explore the city. The flexibility of Revisn lets you decide when your stay begins and ends without being locked into calendar months or long-term leases. All you need to bring is a toothbrush and your clothes. We provide the rest. Revisn redefines everything you think about an extended-stay residence hotel.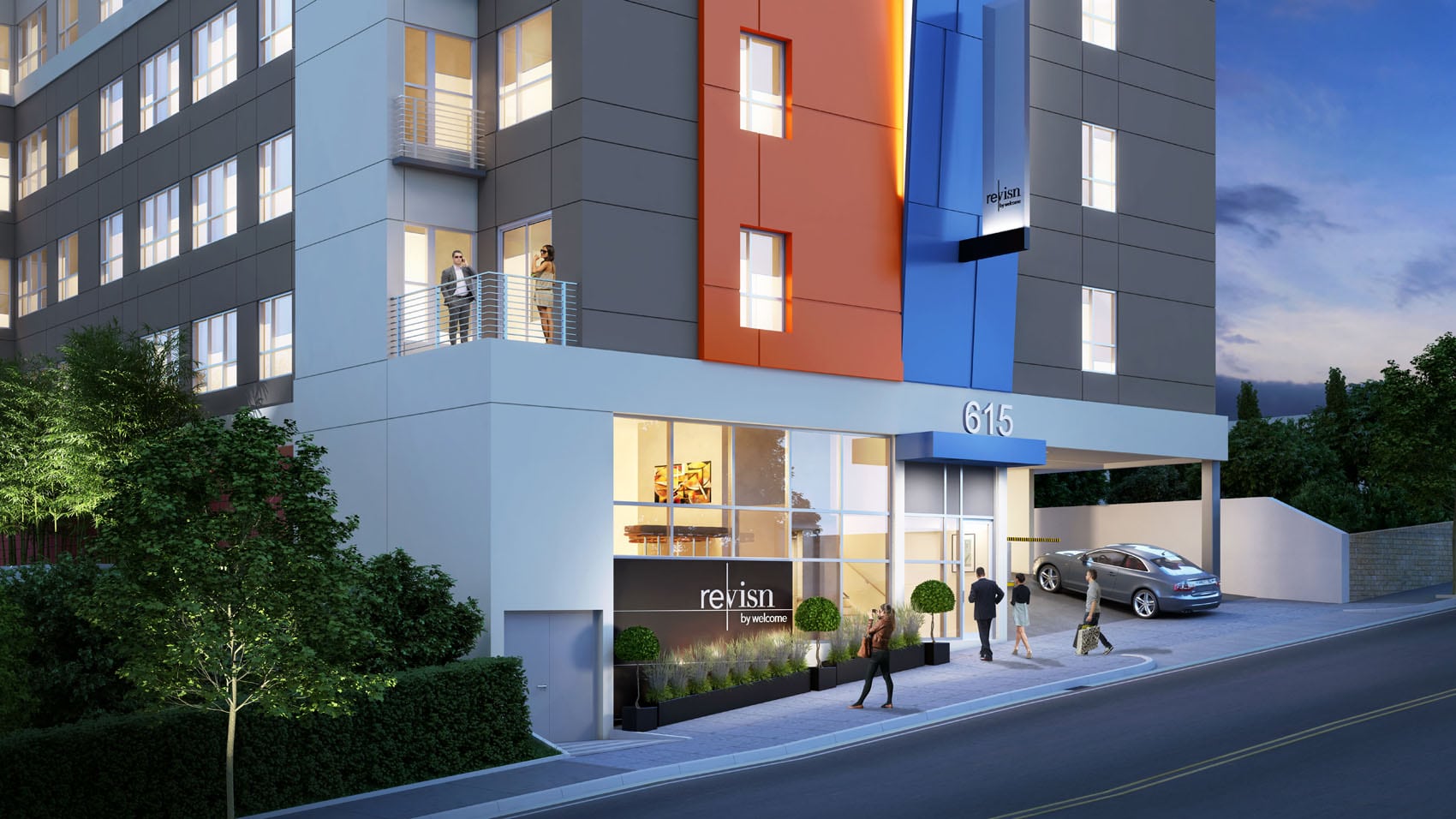 Fully-furnished, flexible lease residential experience with hotel amenities.Revisn is a perfect executive apartment for guests who need accommodations for 30 days or longer.