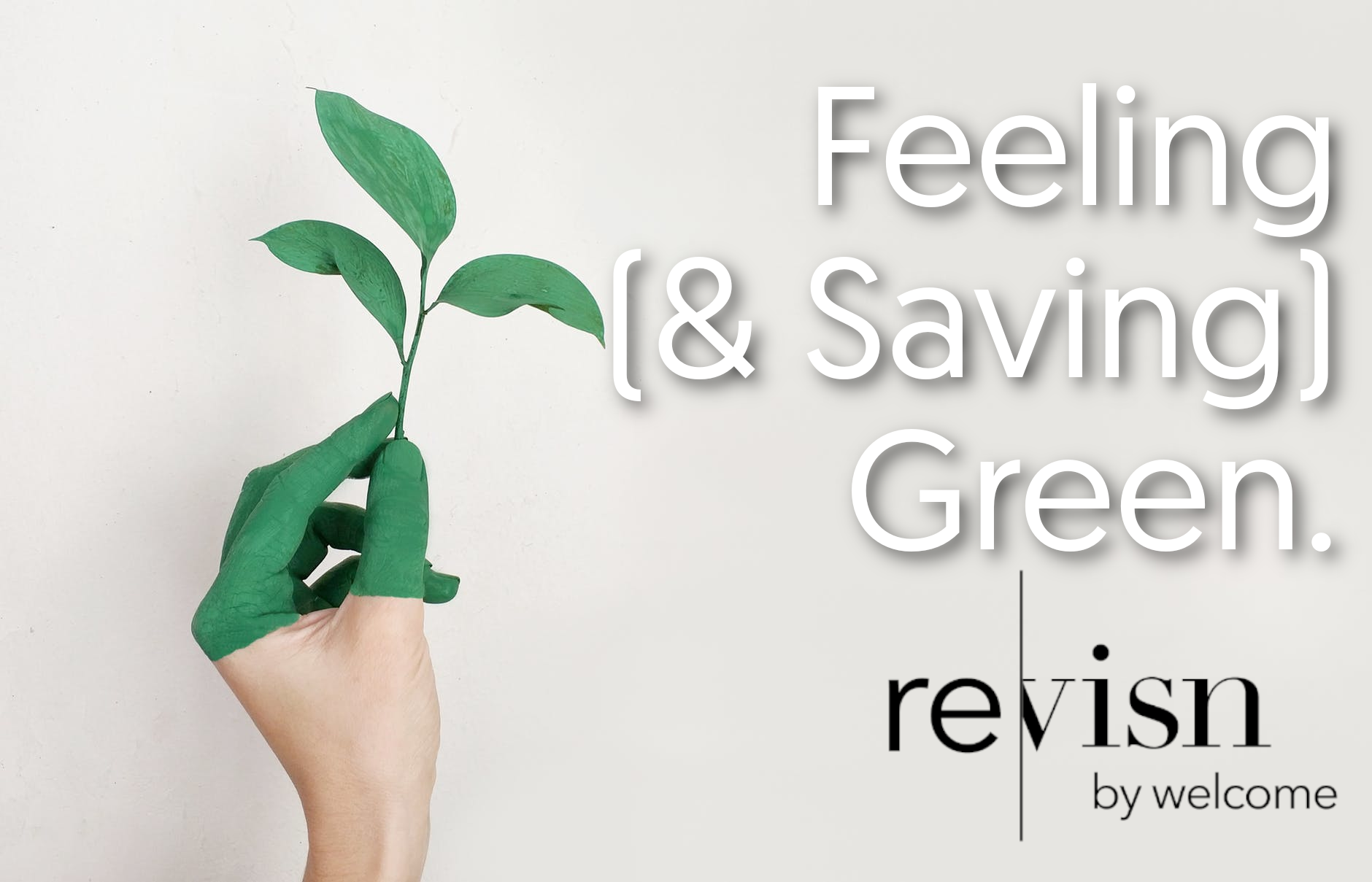 It's March, and here at Revisn, we're thinking green—sustainability, that is. Sustainability has become a buzz word in the world of environmentalism due to growing concerns about our environment. It seems like every day there is a new brand of "sustainable" consumer goods, from clothing to technology. What is sustainability, then? Defined by Oxford, the principle of sustainability is to avoid the depletion of natural resources in order to maintain an ecological balance. Sustainable technology, then, would mean to cut down the carbon footprint of every step of production to reduce overall environmental impact. These technologies also typically enable a more valuable and sustainable use of sourced materials.
Revisn's short-term apartments apply the model of sustainability to all technological aspects of our building, from floor to roof.  We've equipped our building with the most state-of-the-art, cutting-edge technology not just to provide guests with the optimal 21st century travel experience, but to ensure their stay is as environmentally efficient as possible. Our solar panels, sustainable heating and cool, and smart controls all contribute to our overall goal of sustainable, green residences.
Solar Power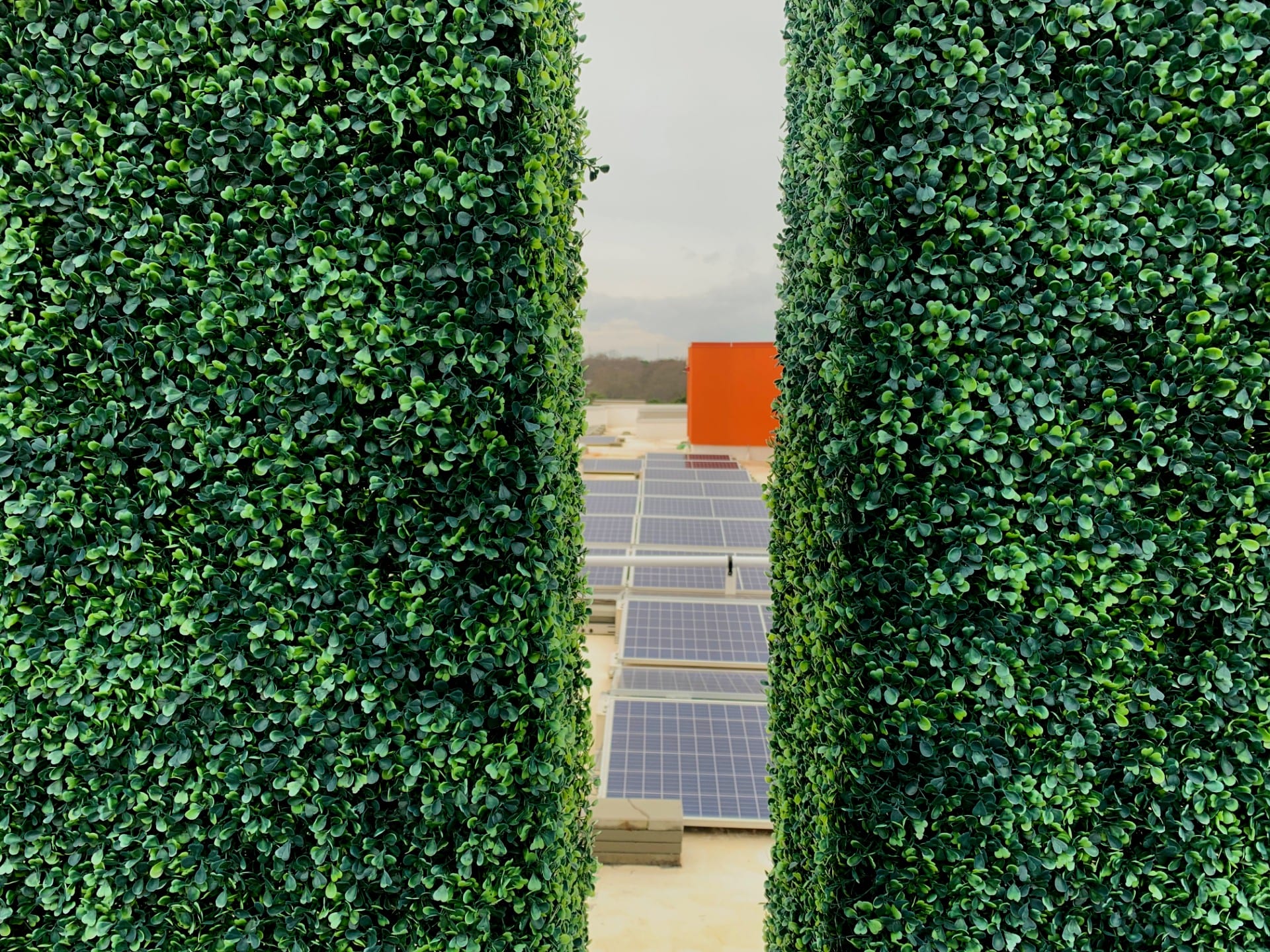 Revisn's roof isn't only a beautiful terrace overlooking the city! Solar panels, which take up 70% of our roof, convert sunlight into usable electricity that powers the building. Any additional energy not being used will be sent to the energy grid in exchange of a credit. This investment comes at a time when homeowners and businesses are increasingly making the switch to renewable energy. Solar energy is a form of clean, renewable energy that reduces or eliminates energy bills. This system is sized to produce 56,315 kilowatt hours annually which is the equivalent of 1,086 tree seedlings planted, 92,397 pounds of carbon offset, or 102,722 miles not driven.
Heating & Cooling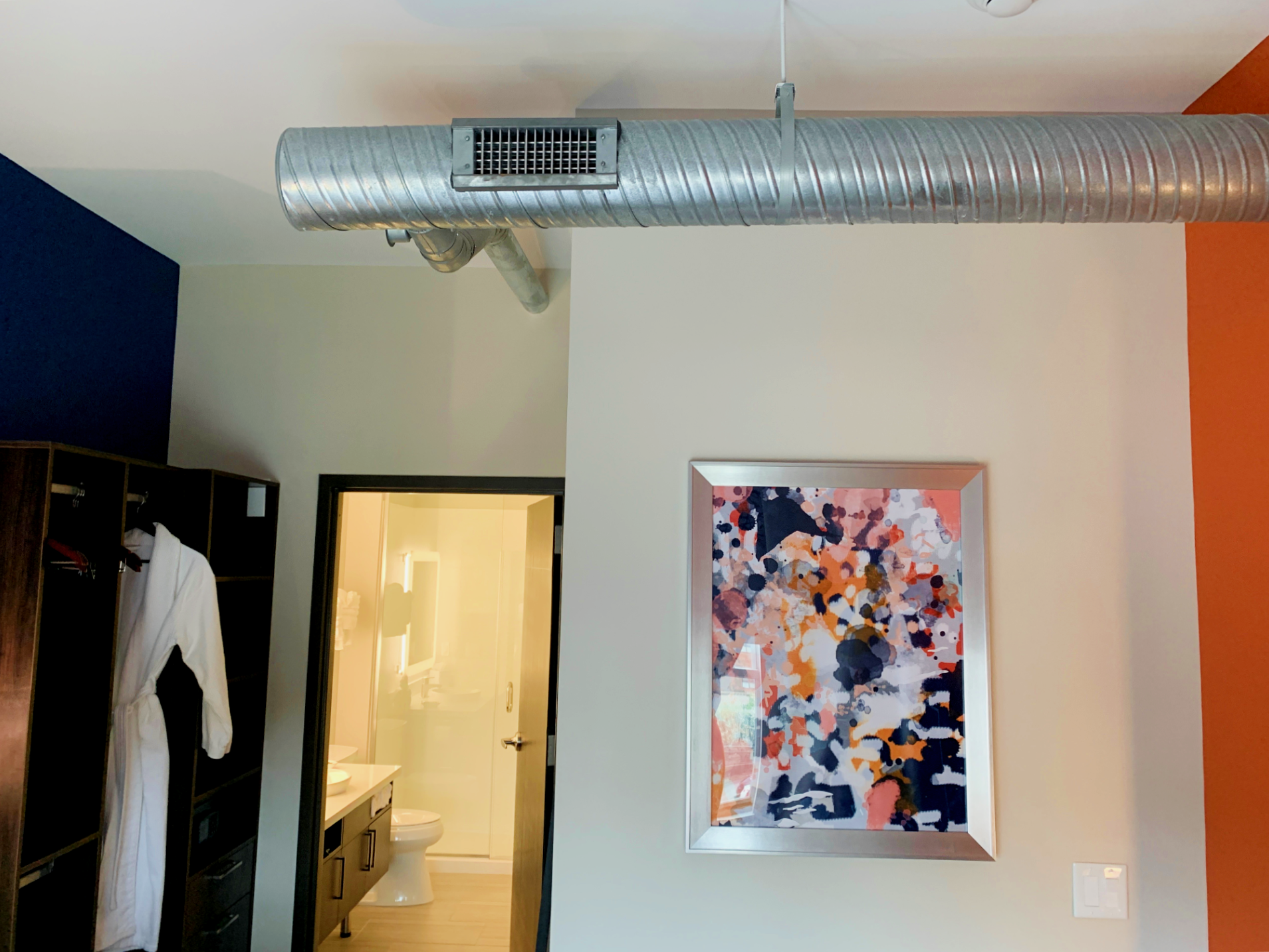 The short-term apartments at Revisn are designed with state-of-the-art Variable Refrigerant Flow (VRF) ecofriendly heating and air-conditioning technology. By operating at varying speeds, heat recovery VRF units work only at the needed rate allowing for substantial energy savings! VRF systems utilize optimized compressors, heat exchangers, and inverter technology all of which minimize energy consumption. These systems work at a lot higher capacity than regular heating and cooling systems. Put simply, air flow and temperature control happens more affordably, flexibly, and environmentally friendly. Plus, this system also integrates seamlessly with Revisn's smart technology. That keeps you and your family at the most optimal, comfortable temperatures possible in your Revisn short-term apartment at the push of a button.
Smart Technology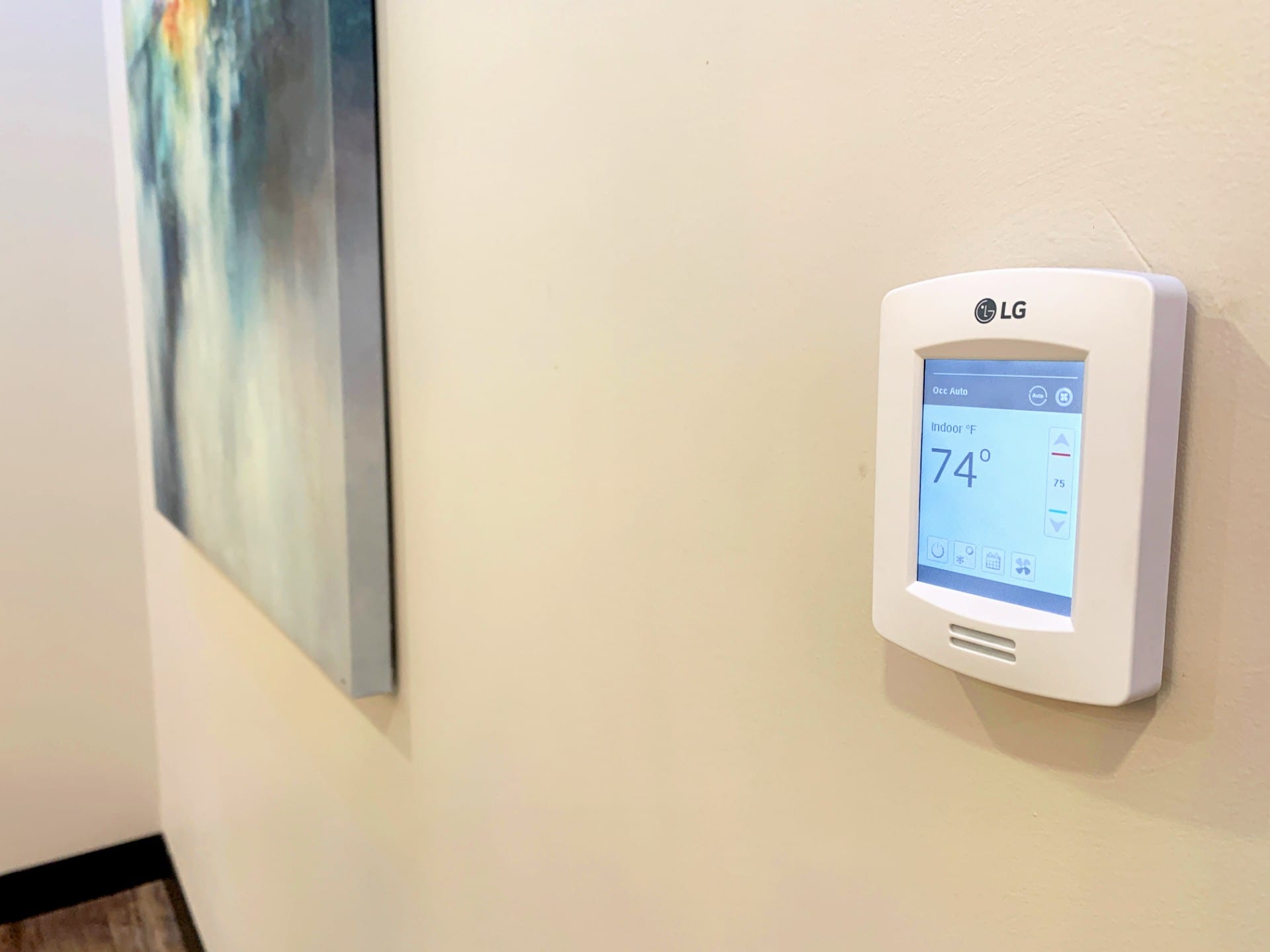 At Revisn we believe that technology enhances the human element of service rather than replaces it. Our guests have come to expect personalized, on-demand services in all areas of their lives. By integrating smart features that streamline the check-in process and give more control to guests, Revisn is providing an experience that's stress and hassle free. Revisn's ability to integrate energy efficiency with personalized, cutting-edge technology across each residence is what truly sets us apart from your other corporate apartment experiences. Each executive apartment includes the highly energy-efficient LG Two-in-One washer/dry combo and the option to remotely control the temperature of the residence over the Internet. Our guests are environmentally conscious just like us, and know this is a great way to save energy on the go and decrease your carbon footprint.
By embracing luxury, technology and responsibility, Revisn not only meets the expectations of guests who are increasingly connected at work, at home and when they travel. We're also paving a way forward in hospitality, creating industry-leading technology and pioneering green technology.
Interested in the most environmentally efficient apartments in Raleigh?
Revisn has got you covered. Our executive apartments come fully furnished and fully equipped, including modern designer furniture, high-end appliances, cutting-edge technology, and luxurious personal amenities. For everything else, just ask our 24-hour concierge.
Stay a few weeks or a few months while you explore the city. The flexibility of Revisn lets you decide when your stay beings and ends without being locked into calendar months or long-term leases. All you need to bring is a toothbrush and your clothes. We provide the rest. These short term apartments provide you the residential experience you've been looking for.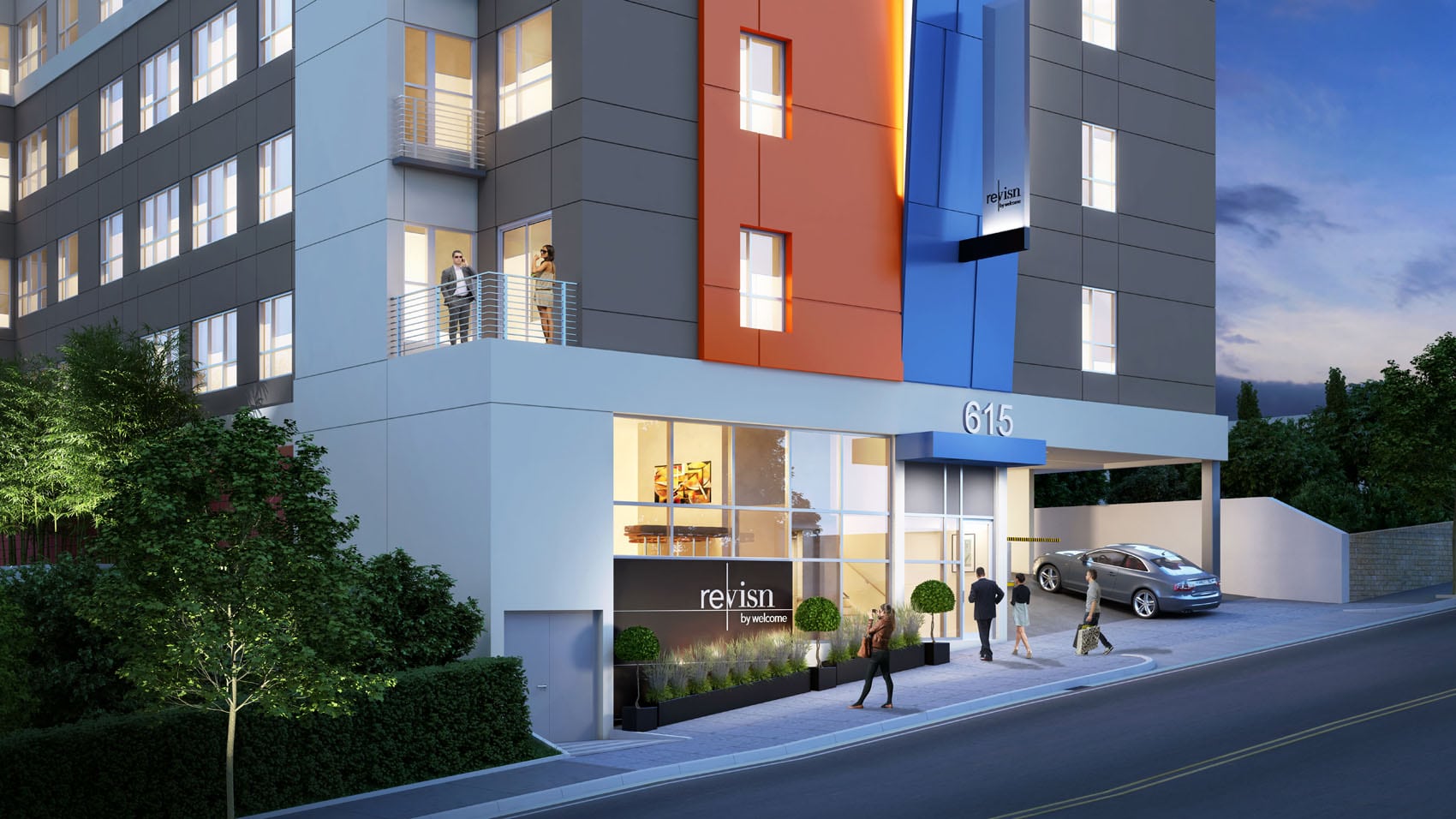 Fully-furnished, flexible lease residential experience with hotel amenities.Revisn is a perfect executive apartment for guests who need accommodations for 30 days or longer.