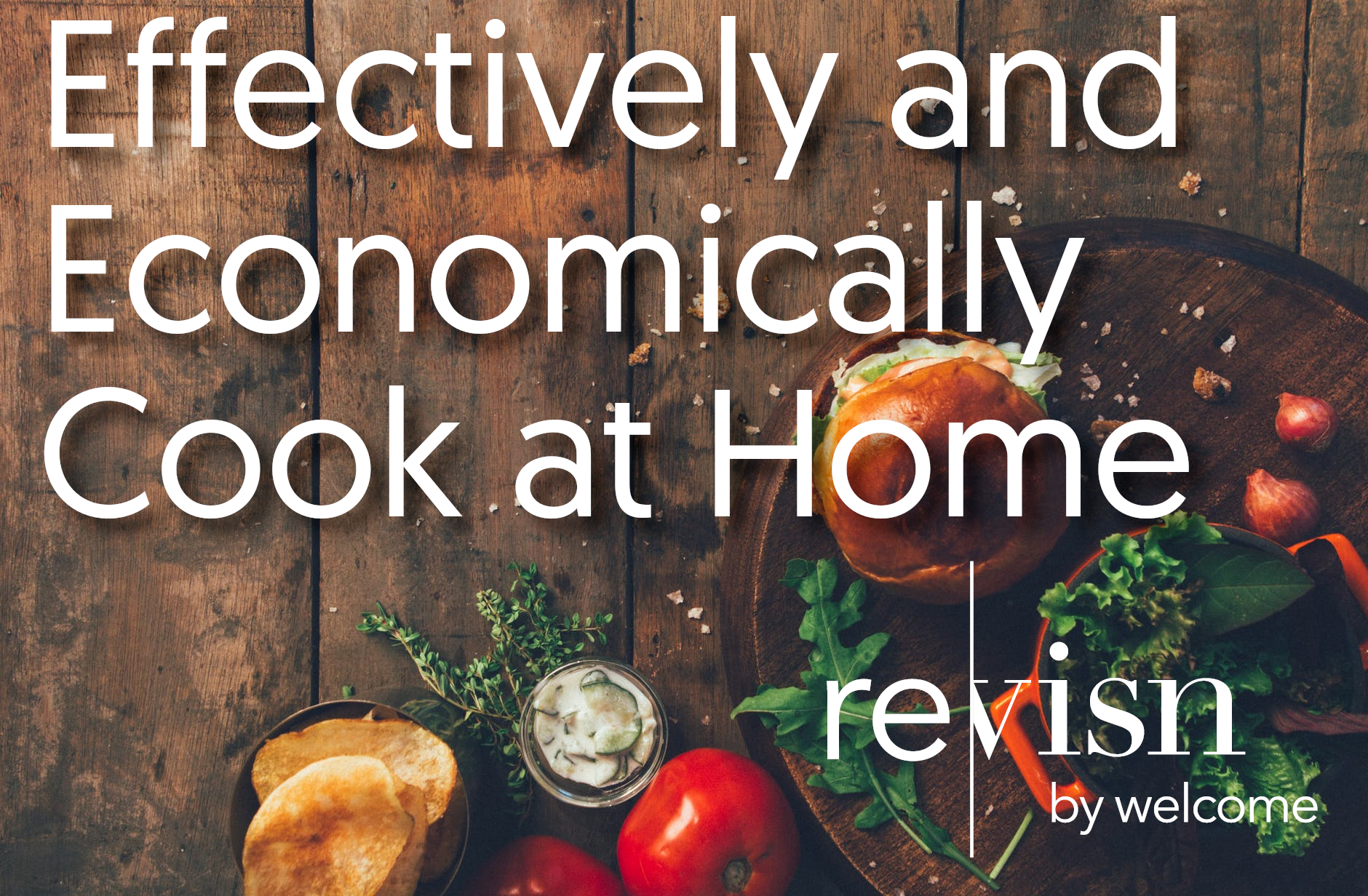 Due to mandated self-isolation practices, Americans are adapting to new methods to operate their daily routines, like cooking. Many workers are having to set up in-home offices, entertainment options are limited, and grocery stores are being hollowed out from mass-buying. While much of this panic has subsided, shopping for and cooking at home has become the de facto "new normal" due to restaurant and café closures. A portion of the population, especially Millennials and Generation Z, are now struggling to adapt to eating-in for every meal. Revisn has compiled a handy how-to guide for eating at home amid this pandemic.
Cooking at Home
If self-quarantining measures have put you in a tailspin on how to feed yourself, we're right there with you. Cooking from home is currently the most economical and safe option in the face of these uncertain times. You will be reducing your contact with others and have a lot more creative liberty about what food you prepare if you cook from home. Currently, the CDC is recommending leaving your house as infrequently as possible save for the occasional grocery trip, so be sure to stock up (but not hoard!) on your kitchen essentials every few weeks to every month.
Sanitize Your Groceries!
Right after grocery shopping, which you should perform with gloves on if you must visit a physical store, drop your bags on the floor and head to the kitchen. Wash your hands for the recommended 20 seconds or higher, making sure to cover all skin on the hands and wrists with soap before rinsing. Grab a new pair of gloves and take your items to the kitchen, carefully removing each one from the bag and sanitizing the packaging with a disinfectant spray. Use produce wash and a new brush to sanitize any produce, being sure to only use said brush for future produce disinfection, and cleaning in between uses. Remove your gloves and toss them in the garbage can, and you're ready to start cooking dinner!
Honing Your Cooking Skills
Kitchen skills, especially for those who are accustomed to eating meals out, can seem like a massive hurdle when pivoting to cooking from home. Here are a couple of great resources on how to hone your skills from the comfort of your own home, without ever having to take a class!
Other Cooking Options
If you're pulling long shifts at your home office, you might want to minimize the time you spend in the kitchen after work. Or, you may just feel intimidated by embarking upon meal creation on your own. Luckily, there are many delivery services, like HelloFresh and Blue Apron, that deliver pre-shopped meals and their recipes right to your door. Simplifying another step of your daily routine could save you a lot of time in the long run. Typically, with these services, you'll be able to customize which meals get delivered to your home on a weekly basis, for up to 3-4 meals a week. With vegetarian, vegan, and herbivore options, there's endless possibilities for your next dinner at home. There are dozens of these services out there, so shop around for which one fits your lifestyle!
Take-Out and Delivery
Local Restaurants
Just not feeling like picking up a spatula tonight? Order in! It's still fair game to order delivery or pick up your favorite comfort meal from your favorite restaurant nearby. Many Raleigh staples are still open for businesses for curbside take-away, plus services like Postmates or UberEats are running free delivery promotions every day! Check out our favorites below:
Pro-tip: Almost every major chain fast food restaurant has reduced their operations to drive-thru only, so more economical "take-out" options are available in Raleigh!
Supporting Local Business
Not only will ordering take-out or delivery from one of the options above simplify your dinnertime, but it also will help monetarily support local businesses. North Carolina Governor Roy Cooper initiated an executive order to close all restaurants and bars save for take-out and delivery services on March 17. Many businesses in the area had to shutter their doors, but the ones remaining open do so on a limited schedule, so it's never been a better time to order in.
Revisn has got you covered. Our executive apartments come fully furnished and fully equipped, including modern designer furniture, high-end appliances, cutting-edge technology, and luxurious personal amenities. For everything else, just ask our 24-hour concierge.
Stay a few weeks or a few months while you explore the city. The flexibility of Revisn lets you decide when your stay beings and ends without being locked into calendar months or long-term leases. All you need to bring is a toothbrush and your clothes. We provide the rest. These short term apartments provide you the residential experience you've been looking for.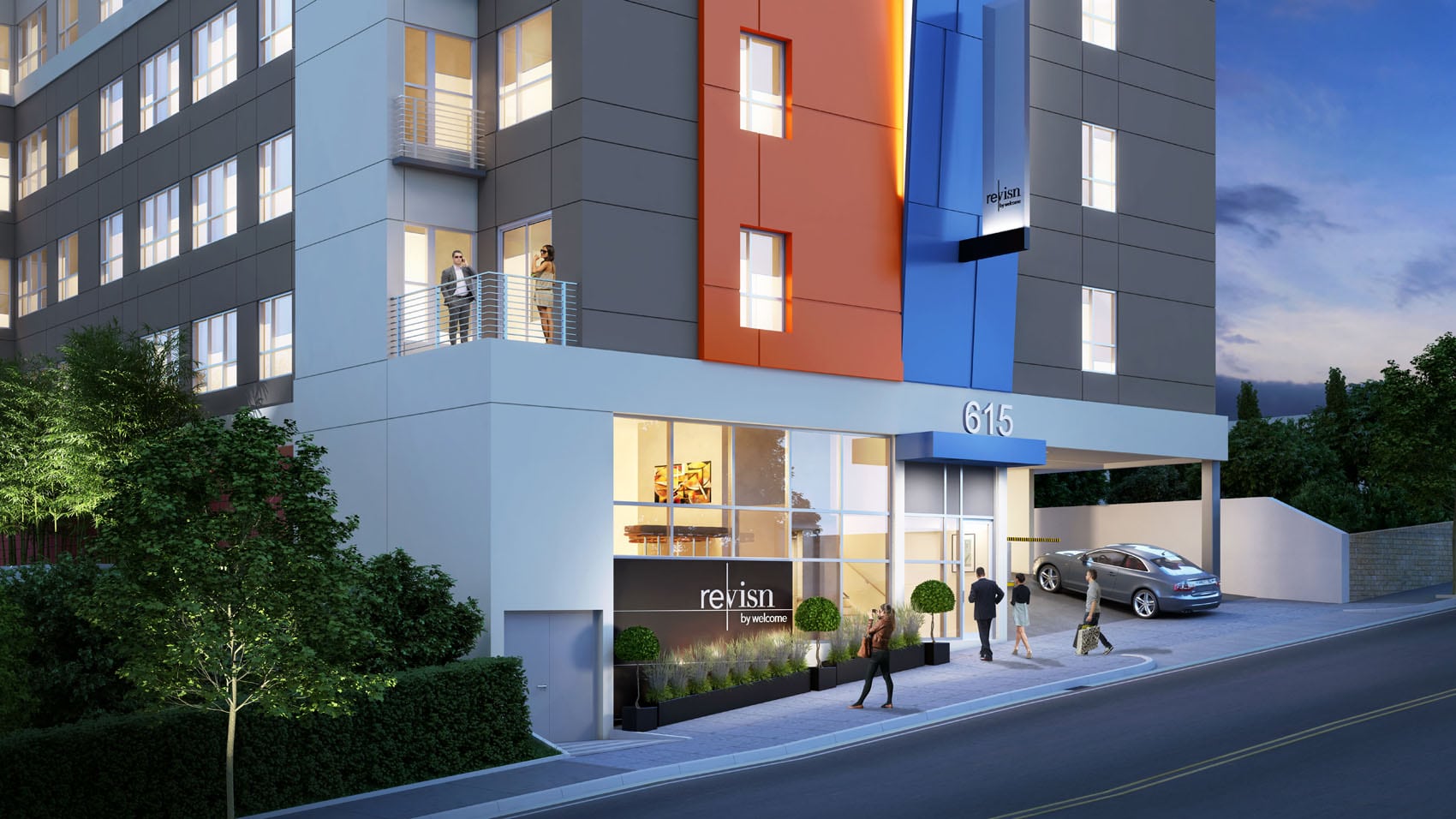 Fully-furnished, flexible lease residential experience with hotel amenities.Revisn is a perfect executive apartment for guests who need accommodations for 30 days or longer.