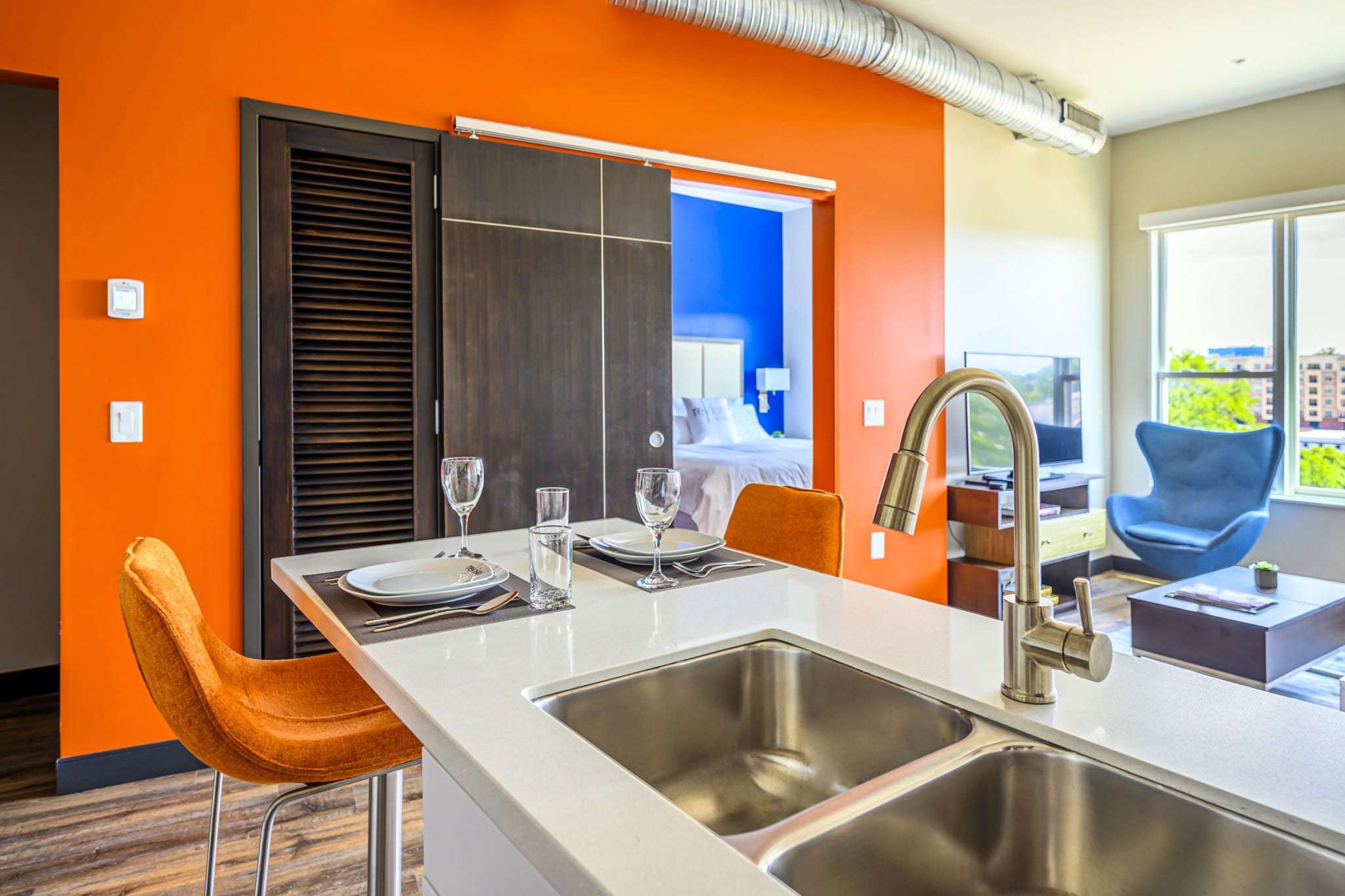 Hotels are a great option when it comes to needing overnight or couple of nights' accommodations away from home. They typically provide flexible check-in and check-out, concierge, and housekeeping services. What they are missing, however, is the feel of a home. If you are planning to stay for an extended period on an assignment, or for that matter for any reason you want to feel that your new residence feels just like your own home. The idea of a cramped hotel room gets frustrating as time passes. Your extended or long-term stays should make you feel at home.
For extended stay travelers the only option out there is a hotel room that comes with a furnished bedroom and bathroom without a kitchen and spacious living room. On the other hand, the apartments come unfurnished and one has the added cost and headache to rent and furnish the unit. Additionally, apartments have a minimum lease requirement of at least 12 months. If you require a shorter or flexible lease, you may find yourself overpaying, or simply "sticking it out" at a hotel.
Ask yourself...
Do I need a flexible rental?
Do I want to be close to restaurants, shopping, and easy access to freeways?
Do I want to duplicate my experience of living at home?
The perfect option for in-between housing.
Revisn has got you covered. Our executive apartments come fully furnished and fully equipped, including modern designer furniture, high-end appliances, cutting-edge technology, and luxurious personal amenities. For everything else, just ask our 24-hour concierge.
Stay a few weeks or a few months while you explore the city. The flexibility of Revisn lets you decide when your stay beings and ends without being locked into calendar months or long-term leases. All you need to bring is a toothbrush and your clothes. We provide the rest. These short term apartments provide you the residential experience you've been looking for.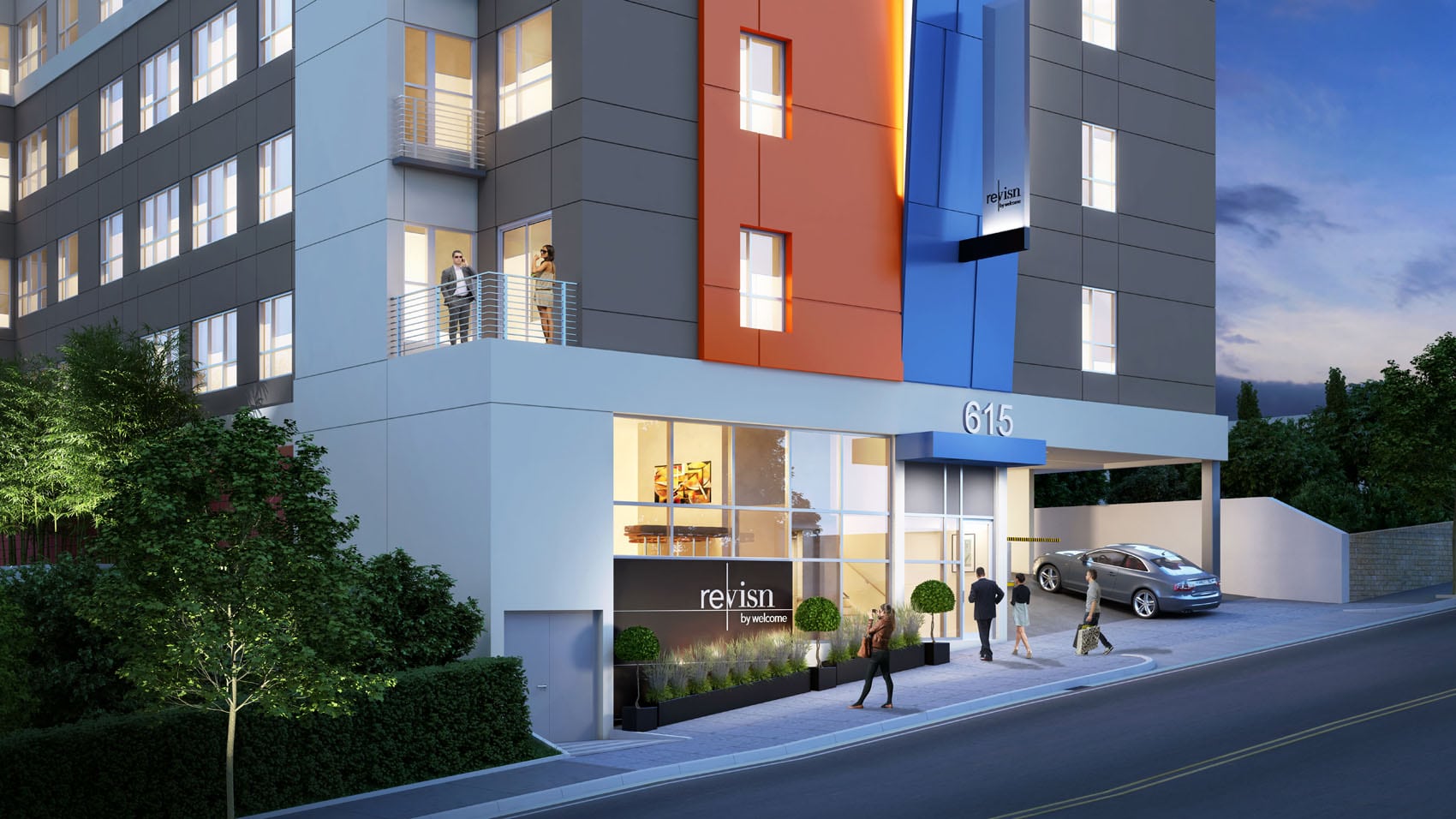 Fully-furnished, flexible lease residential experience with hotel amenities.Revisn is a perfect executive apartment for guests who need accommodations for 30 days or longer.