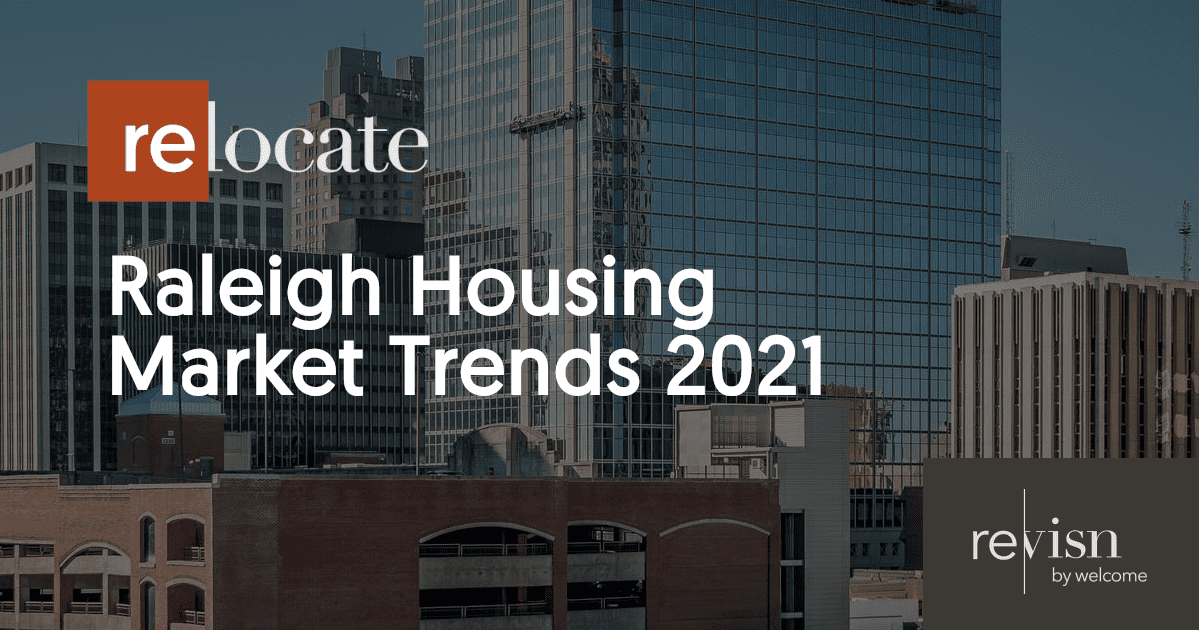 Are you wondering if it's the right time to buy a house in Raleigh, NC? Whether you are relocating to the area, down or upsizing your home, or even building a new home, owning a piece of real estate in Raleigh is a terrific investment. Revisn takes a look at current trends in the city's housing market and its rebound from 2020.
Pricing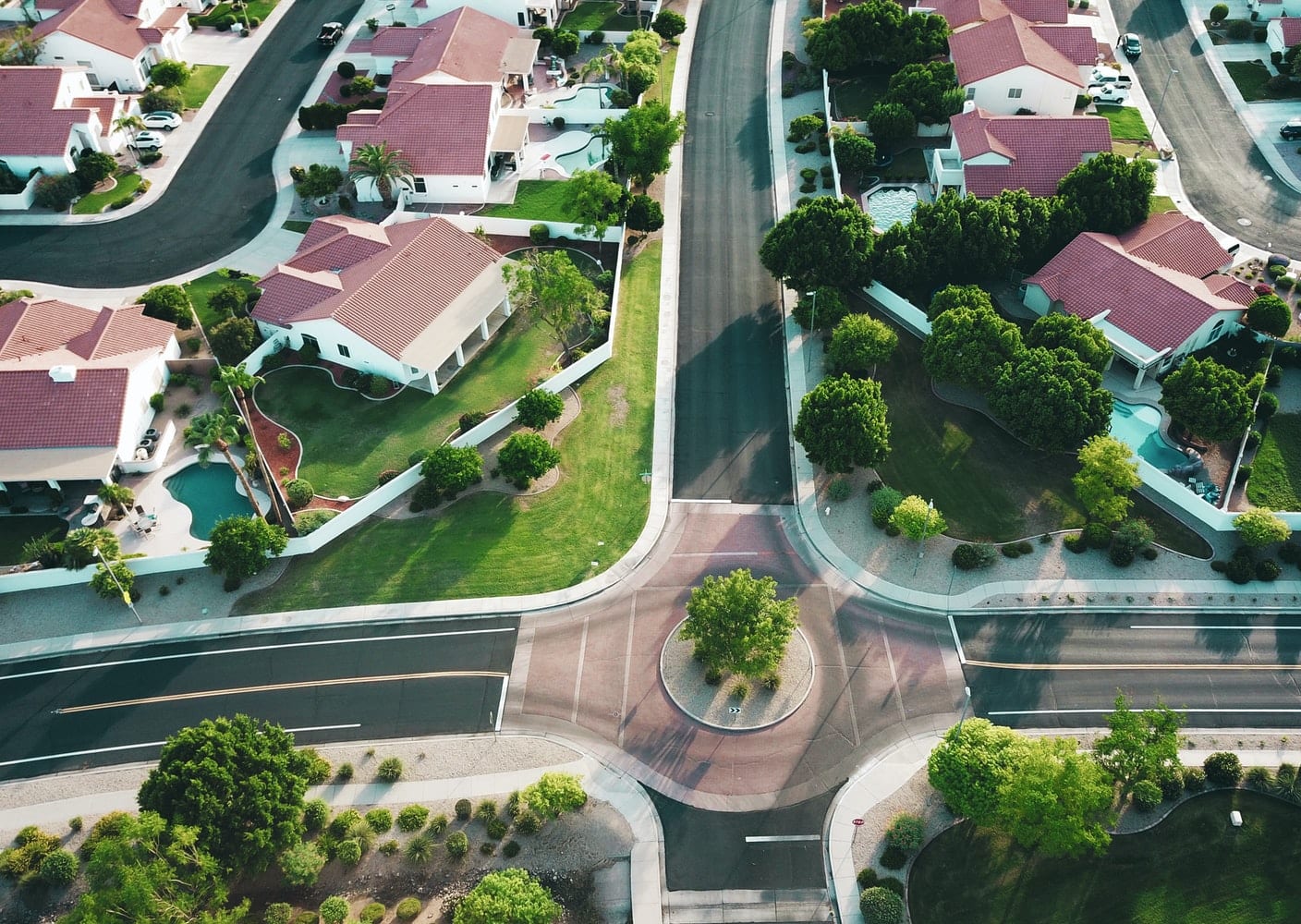 Time to buy?
Housing market trends from May 2020 to May 2021 in Raleigh, NC. Credit: Redfin.com
The median sell price measured in May is $365,000 with an average of 33 days on the market. That's better than this time last year, where houses were on the market an average of 44 days. With a population density similar to Atlanta or Austin, the Raleigh housing marketing is considered the number one best real estate market for 2021. Prices were expected to surge in the area over the past year, but have remained steadily consistent since the Coronavirus pandemic. While the future is still uncertain, now is always the time to buy a home in Raleigh. You can expect to see your property appreciate for a long time while you enjoy your new home and lifestyle in the City of Oaks.
How Raleigh is Recovering from COVID-19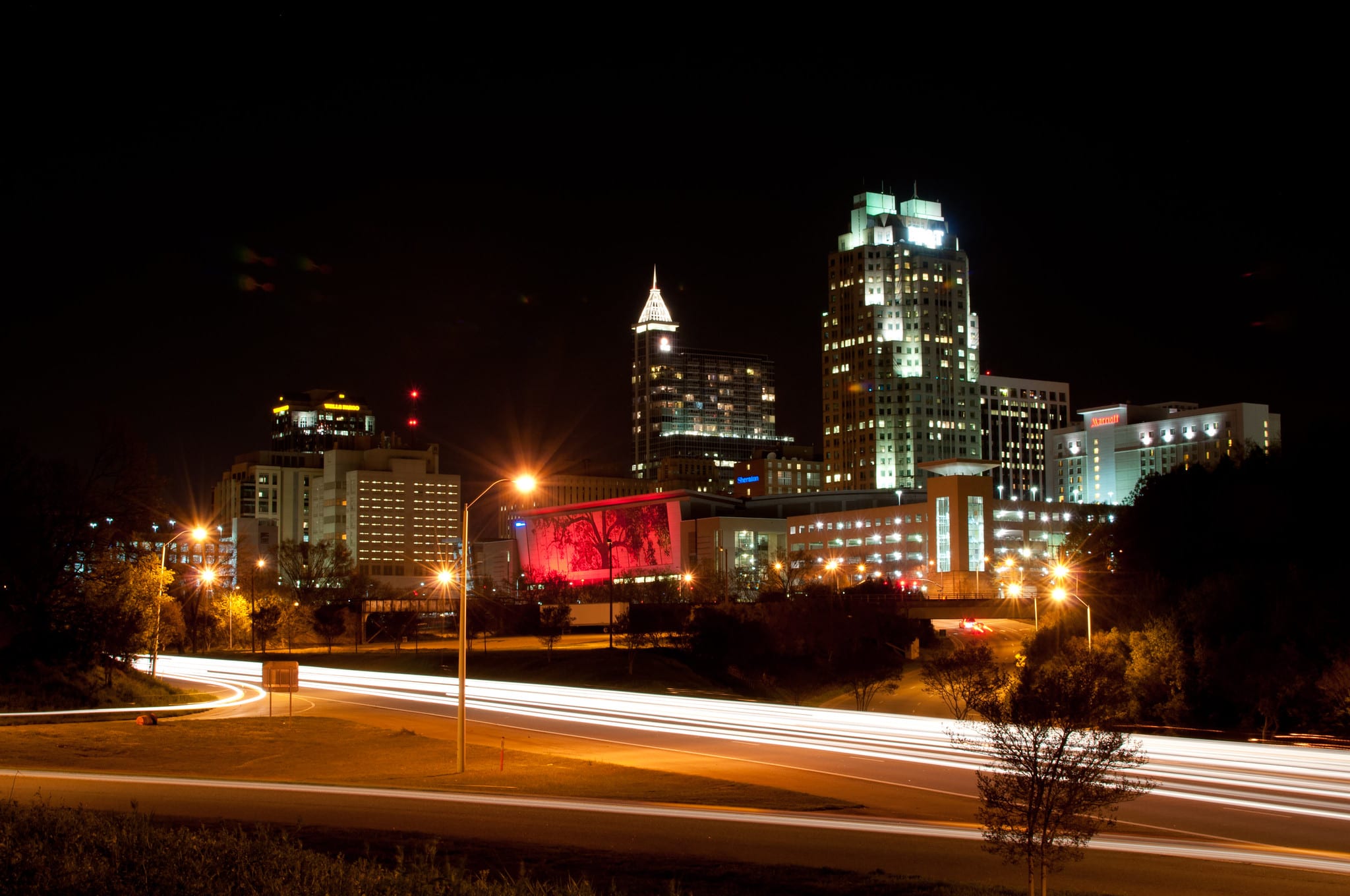 Why Revisn?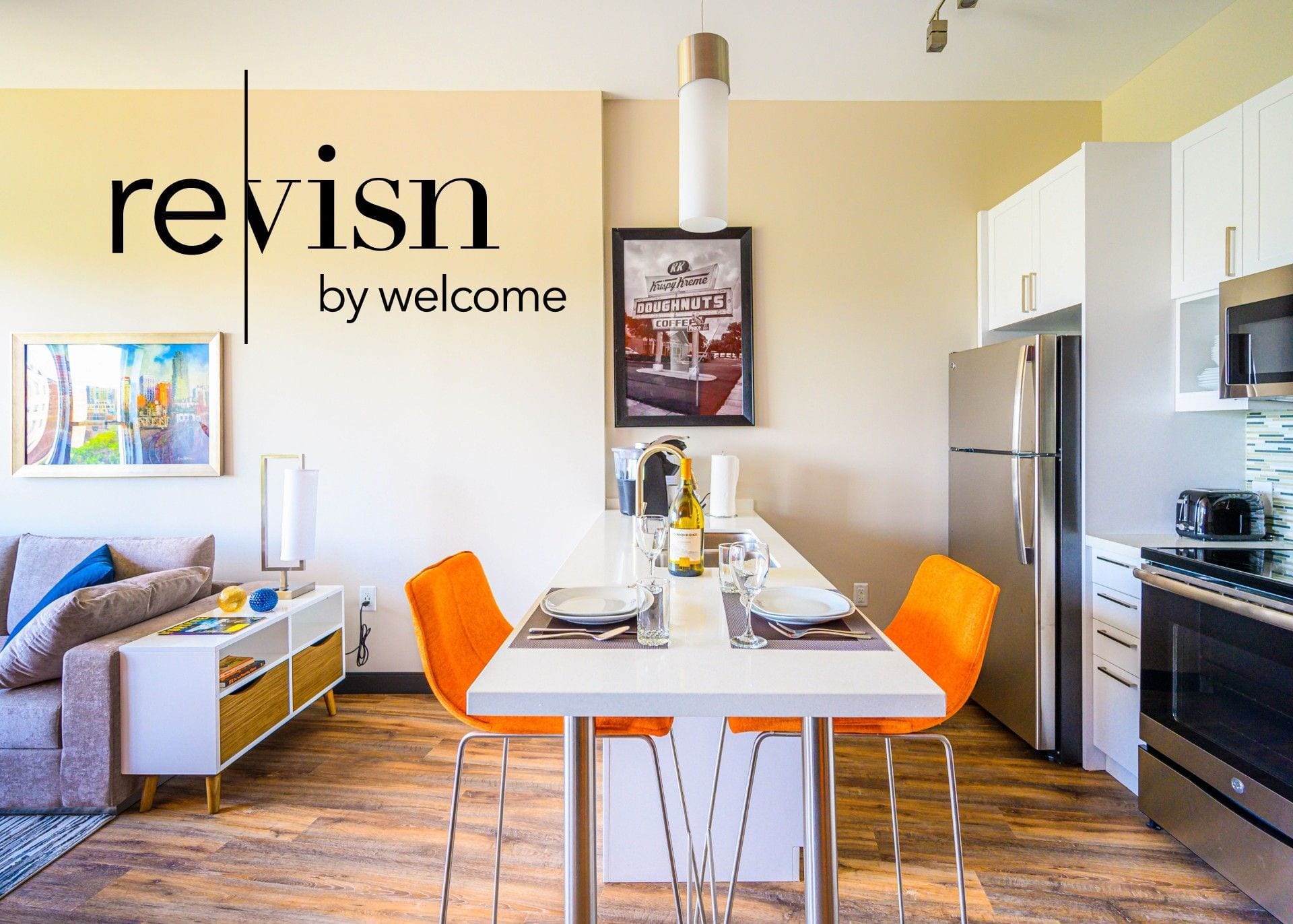 If you are preparing to purchase a piece of Raleigh real estate, choose Revisn short-term, fully furnished apartments as your transitional housing.
Revisn not only corners the market in affordable, fully furnished short-term housing in Raleigh, but we also care about the needs of our guests. Every aspect of the Revisn experience has been designed for the 21st century traveler: the family, the solo businessperson, and the curious tourist.
At Revisn, we love pets! Every guest is welcomed to bring any pet under 40 pounds for a small deposit fee and signed pet agreement. Settle in with your furry friend without relying on a friend or boarding facility.
Advanced technology is not an afterthought at Revisn. It permeates every aspect of your stay while becoming utterly transparent. Control your stay via the Revisn smartphone app. Your smartphone becomes your building and residence access key, your connection to Revisn's 24-hour concierge, your source for dining and shopping recommendations, and your source for controlling every aspect of your residence.
Passionate about saving the Earth? Us too! Revisn's rooftop terrace is fitted with solar systems of 134 modules angled to maximize the amount of sunlight they will receive on its posterior roof. These panels produce 20% of our building's power. This is equivalent of 1,086 tree seedlings planted, 92,397 pounds of carbon offset or 102,722 miles not driven. Check them out for yourself when you stay with us by enjoying some time up on the terrace.
Call Revisn today at 919-999-0160 and take that first step to becoming a North Carolinian.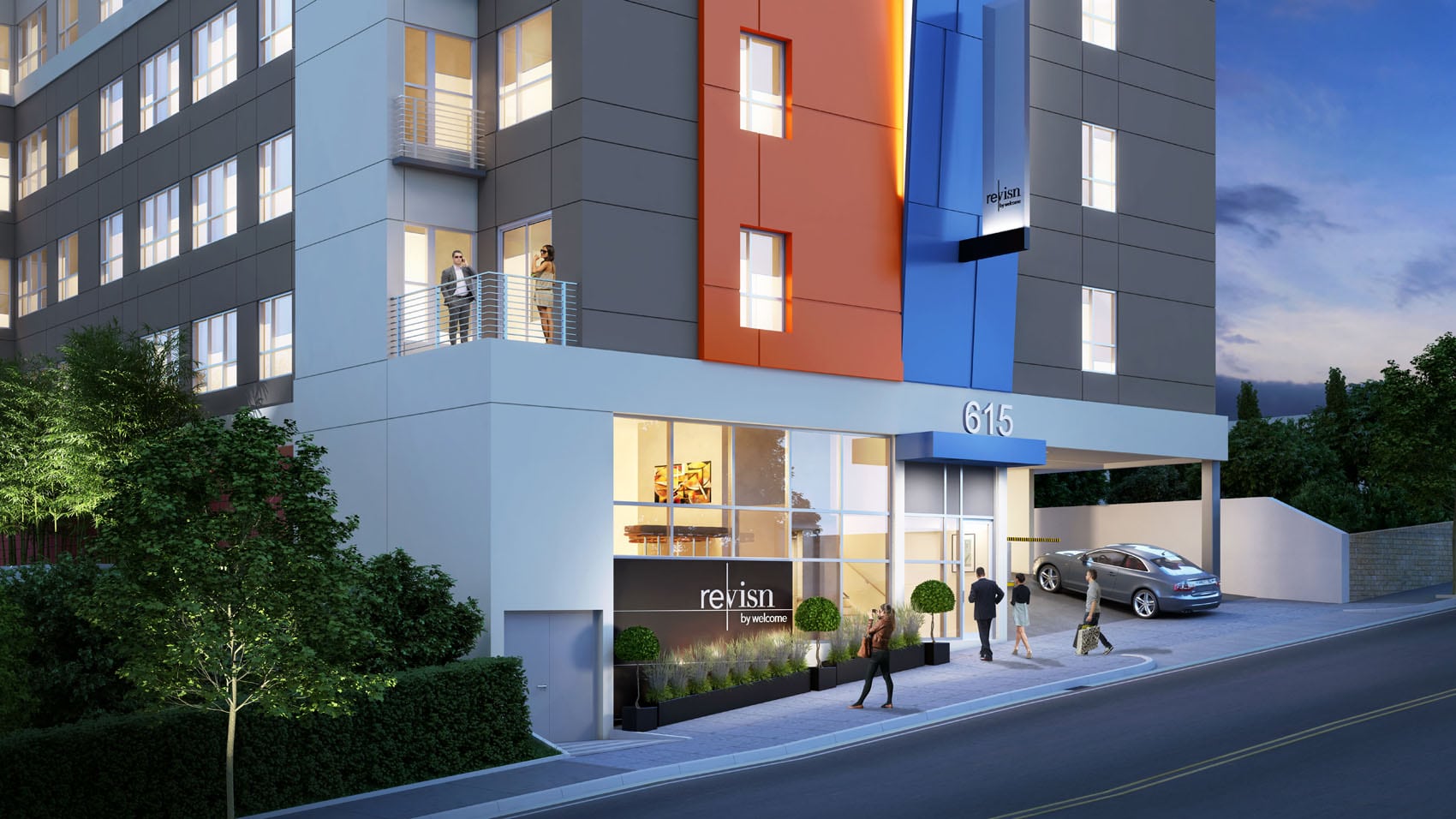 Fully-furnished, flexible lease residential experience with hotel amenities.Revisn is a perfect executive apartment for guests who need accommodations for 30 days or longer.