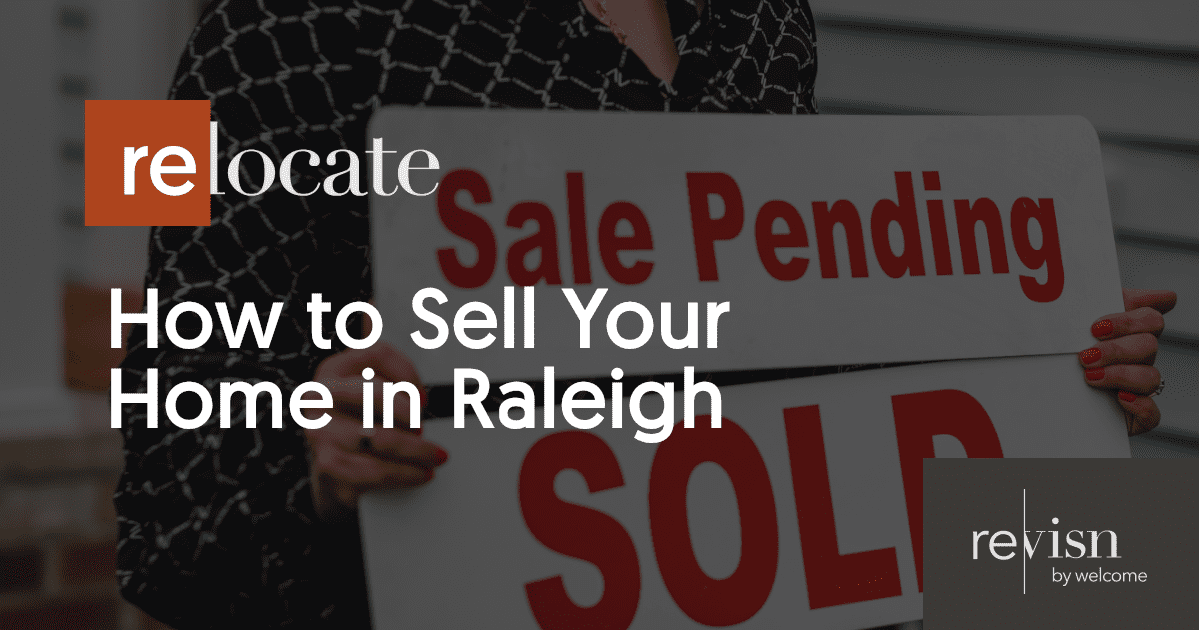 Wondering how to sell your home in Raleigh? Revisn will help you take the first step. Real estate has been big business in Raleigh, but the pandemic flipped the switch on the market, heightening the competition and payout for buyers and sellers alike. Read our list on the best tips to nail your sale and come away with the highest possible appraisal and sell price.
Preparing Your Home to Sell
Before you put your home on the market, and before you even research for a real estate agent, make sure that your home is suitable to sell in your market. If you are selling your home in Raleigh, be aware of the high competition between buyers to find the best deal with the quickest close. Our current, highly formidable hot housing market has made it difficult for buyers to come away with deals they feel great about, and homes that fit their lifestyle. If you price your home to sell quickly, you may be shafted. Likewise, if it's not what the market is looking for, you may be left in the dust. Consider any home renovation projects and deep cleans before you throw your hat into the ring.
Creating Your Seller's Team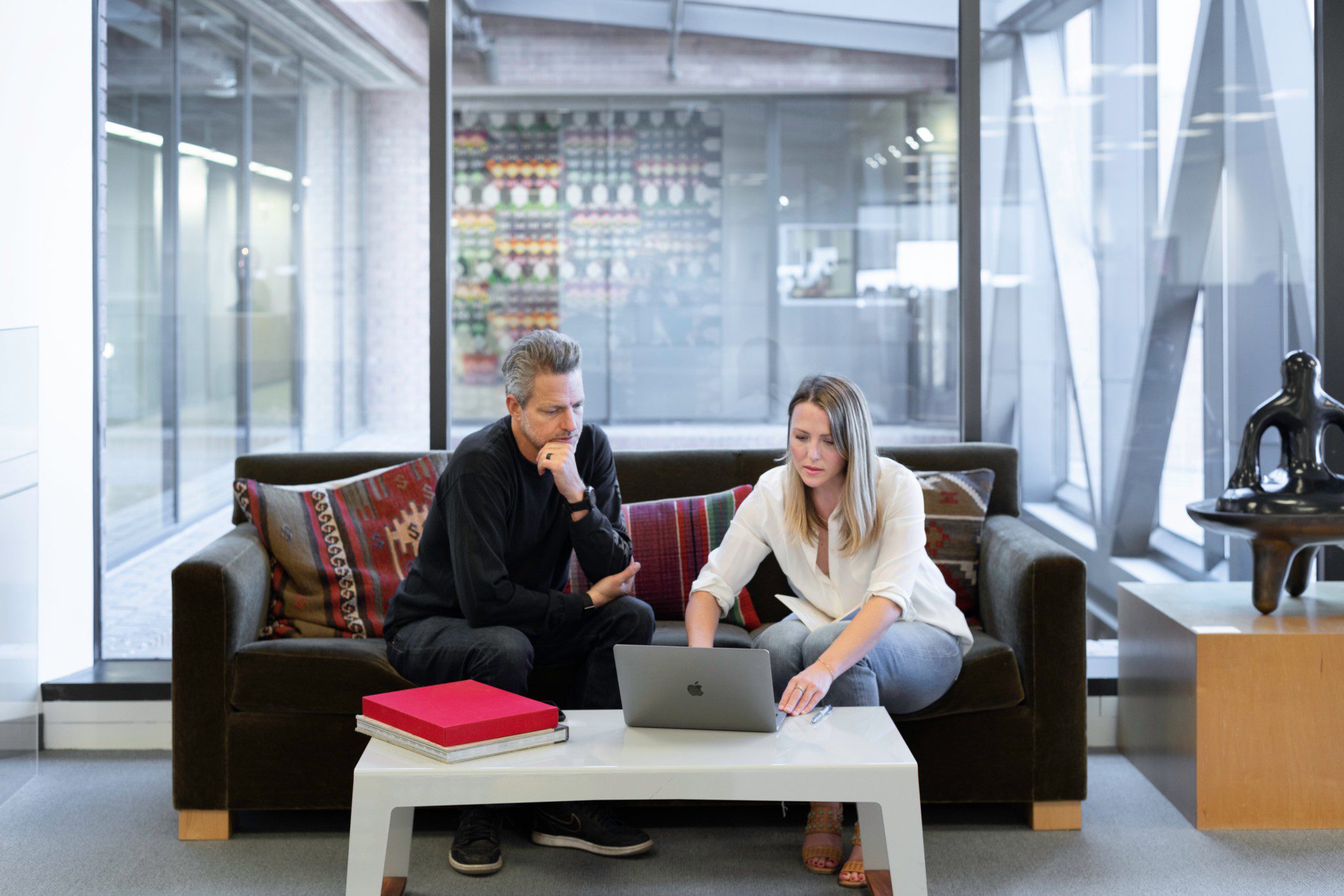 Your seller's team will help you price, list, market, inspect, negotiate, and appraise your home for you. The most crucial step in the home-selling process is building a team that you trust and works well with you. Not all real estate agents are the same, with some being certified REALTORS® that can get you the highest selling price for your property, and some who are licensed to work in your state without the brand name certification. Whichever route you take, make sure that you trust in this individual and their contacts. Feel free to walk away from relationships that do not work for you or are slowing your progress in selling your home. If you are looking for our top preferred Real Estate Agents in Raleigh, look no further than our Relocation Team database.
Staging and Showing Your Home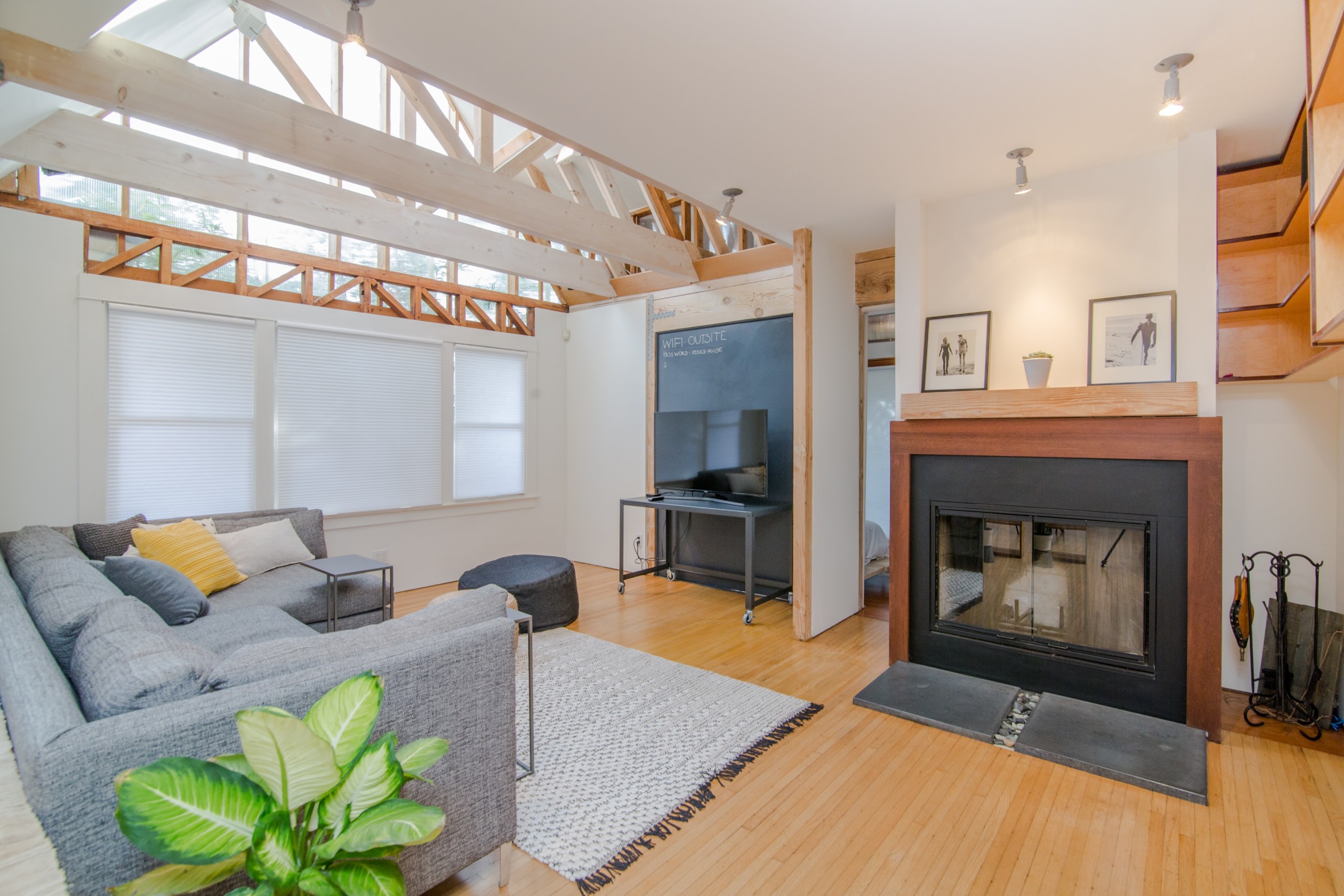 Since you have already made your cleaning and renovation decisions before listing your home for sale, it is time to prep your home for viewings. Staging a home is a fine craft that many seller's agents will opt to hire someone in to perform. This form of visual merchandising works like marketing: show off your home's best assets with professional and sleek interior design to jumpstart your buyers' imaginations. When they see what your home can "do", they won't be able to help but imagining their belongings in your space. Home buying and selling are somewhat emotional processes, and being able to help a potential buyer see themself in your space will increase your chances of a high sell. This visualization can lead to higher offers and better customers. Freshen up your space, depersonalize the rooms in your home (hide the family photos and fridge art!), draw the curtains and bring in some fashionable rented pieces to really brighten up your space.
Negotiating Offers 
If you are listing your home for sale in Raleigh, don't be surprise if you are flooded with offers within the first few hours of your home being on the market. That's because the Raleigh housing market is ferocious right now, but still highly viable: the average amount of time a home has spent on the market has decreased by nearly 22% in the past two years, with a sale-to-list price rate of 100%. That means that most every home sold for the approximated amount it was listed. As offers come in, deal with them individually. Don't leave a backlog of people to get back to as you are likewise shopping for your own new home. Obviously, you'll be wanting to accept the highest offer, but not all offers are gold. Many times offers come with untrustworthy lenders that have approved of a buyer's loan, are in between houses themselves and can't commit to your timeline, or may not be making a payment you'd like to accept ($300,000 in cash, anybody?)
Appraisals and Inspections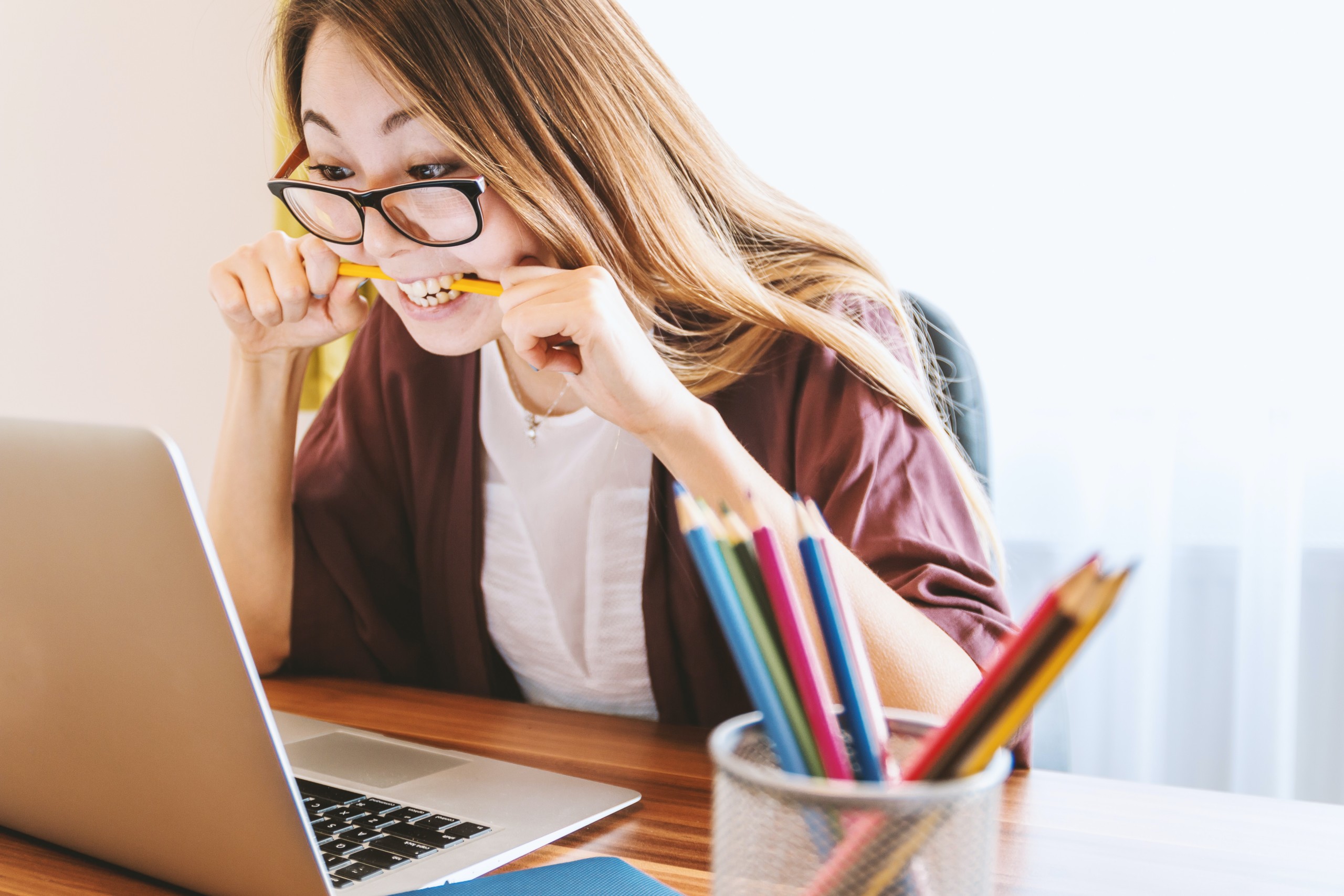 At this point in the process, your home should already be in shape to sell. All deep-cleans and major renovations are completed, and you know that your home is competitively priced and modeled. Don't let that make you too comfortable, however. When is the last time you've had your roof inspected? What about your septic system? Do you even know what your crawl space looks like? You'll need to set up an appointment with an inspector to take a look at your home before your buyer and their agent bring in their own. This will allow you to anticipate questions they may have about the condition of your home. After the buyer has viewed your home with an inspector, they will review these findings with you, the seller, and make requests for increased safety or aesthetic value before going through with a purchase. For the buyer, inspections can be make-or-break for a new home purchase, so we recommend nipping their concerns in the bud. Don't be afraid to push back on a needy buyer who wants you to redesign your home before the title is handed over.
After an inspection, it is time to have your home appraised. The buyer and their agent will order the appraisal; your job is to hope it matches or is close to the sales price you agreed upon. The deal can easily fall apart at this stage, but don't fret. You and your seller's agent will have already come up with a plan to pitch the price back to the buyer by presenting comparable homes that helped you decide upon a price. Hopefully, with all the renovations you did before and during the selling process, your appraisal is high and the deal is solid.
Closing the Sale on Your Home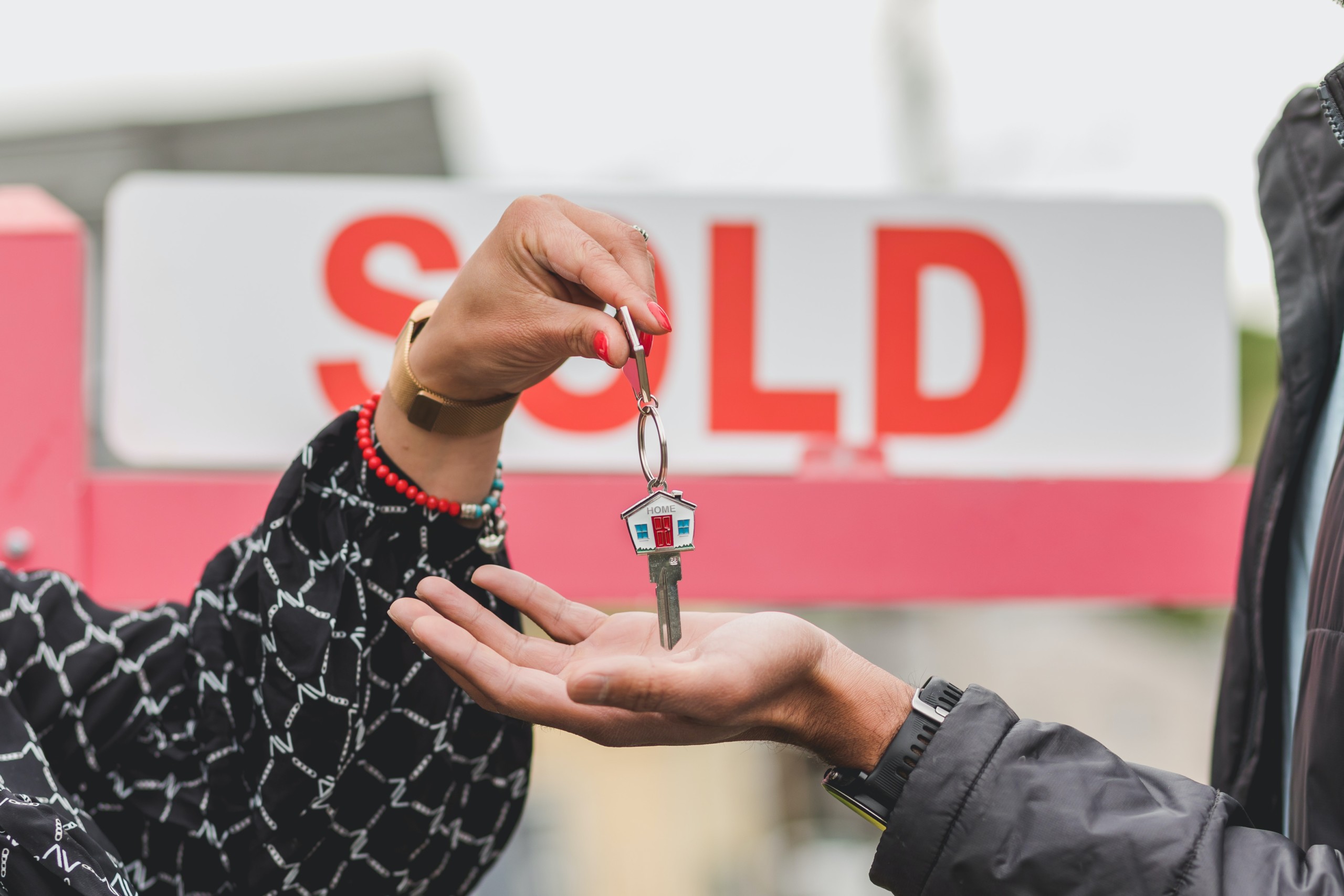 It's time to hand over the keys! Well, almost. A part of the home buying and selling process both sides dread is a long, stalled closing process. Closing on a home means for your buyer to sign the appropriate documents, making the house legally theirs. This process takes weeks on average, and can have many moving parts. Be patient, diligent, courteous, and constantly be in contact with your agent, buyer, their agent, your title company, and anyone else you have involved in the process. Prepare for hidden fees to pop up quickly, and be in touch with your escrow accountant daily. You may even opt to hire an attorney on top of using your seller's agent as your guide; more people on your team means a better chance at reducing closing costs and renegotiations.
Once your buyer has signed all the proper documents, the house is officially turned over to them! Now, you can enjoy life in your newly purchased dream home, feeling confident on your recent home sale.
What makes Revisn your best short-term apartment option?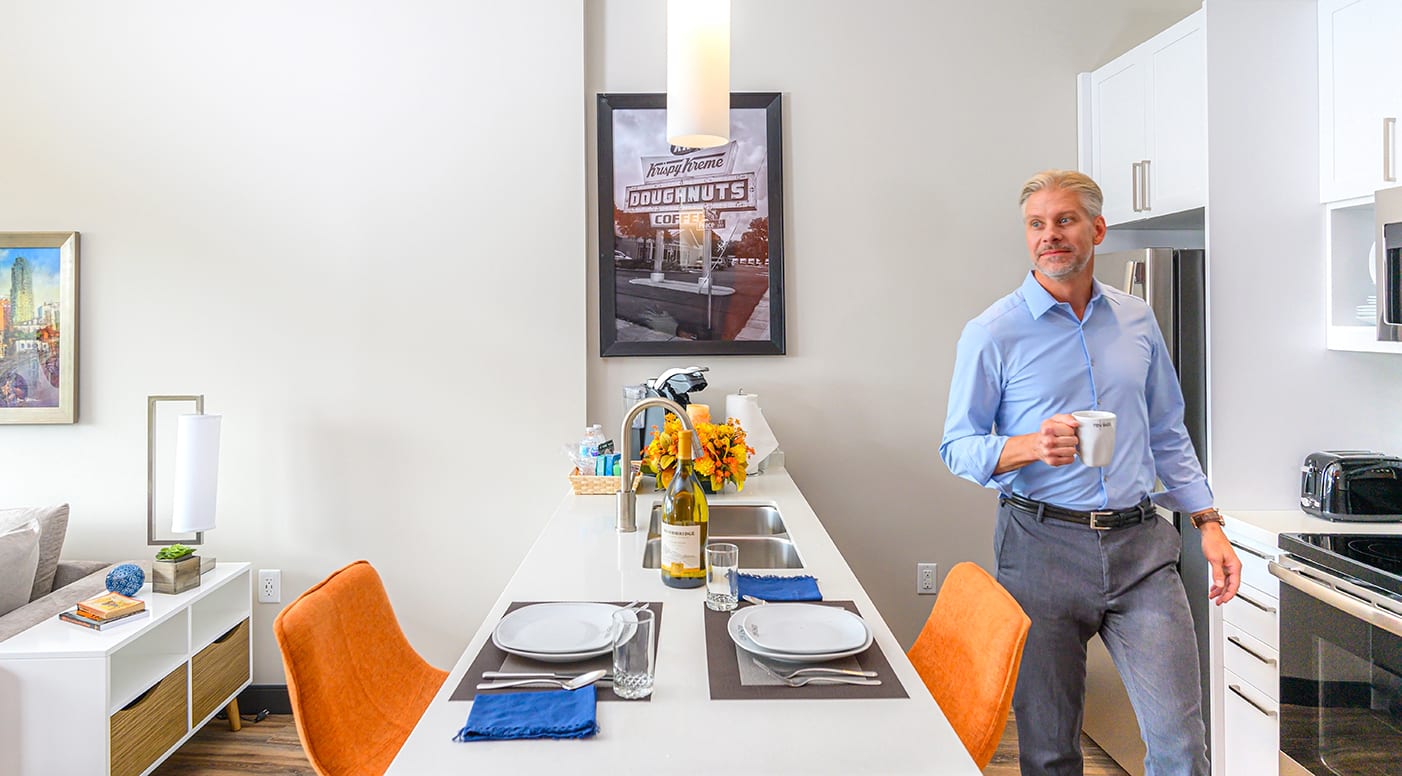 If you're selling your home and leaving Raleigh this year, look no further than Revisn for your short-term housing needs during your transition. If your closing period is longer than you expected, or you sold your home before finding a new property, we can take care of you.
Revisn not only corners the market in affordable, fully furnished short-term housing in Raleigh, but we also care about the needs of our guests. Every aspect of the Revisn experience has been designed for the 21st century traveler: the family, the solo businessperson, and the curious tourist.
At Revisn, we love pets! Every guest is welcomed to bring any pet under 40 pounds for a small deposit fee and signed pet agreement. Settle in with your furry friend without relying on a friend or boarding facility.
Advanced technology is not an afterthought at Revisn. It permeates every aspect of your stay while becoming utterly transparent. Control your stay via the Revisn smartphone app. Your smartphone becomes your building and residence access key, your connection to Revisn's 24-hour concierge, your source for dining and shopping recommendations, and your source for controlling every aspect of your residence.
Passionate about saving the Earth? Us too! Revisn's rooftop terrace is fitted with solar systems of 134 modules angled to maximize the amount of sunlight they will receive on its posterior roof. These panels produce 20% of our building's power. This is equivalent of 1,086 tree seedlings planted, 92,397 pounds of carbon offset or 102,722 miles not driven. Check them out for yourself when you stay with us by enjoying some time up on the terrace.
Call Revisn today at 919-999-0160 and take that first step to becoming a North Carolinian.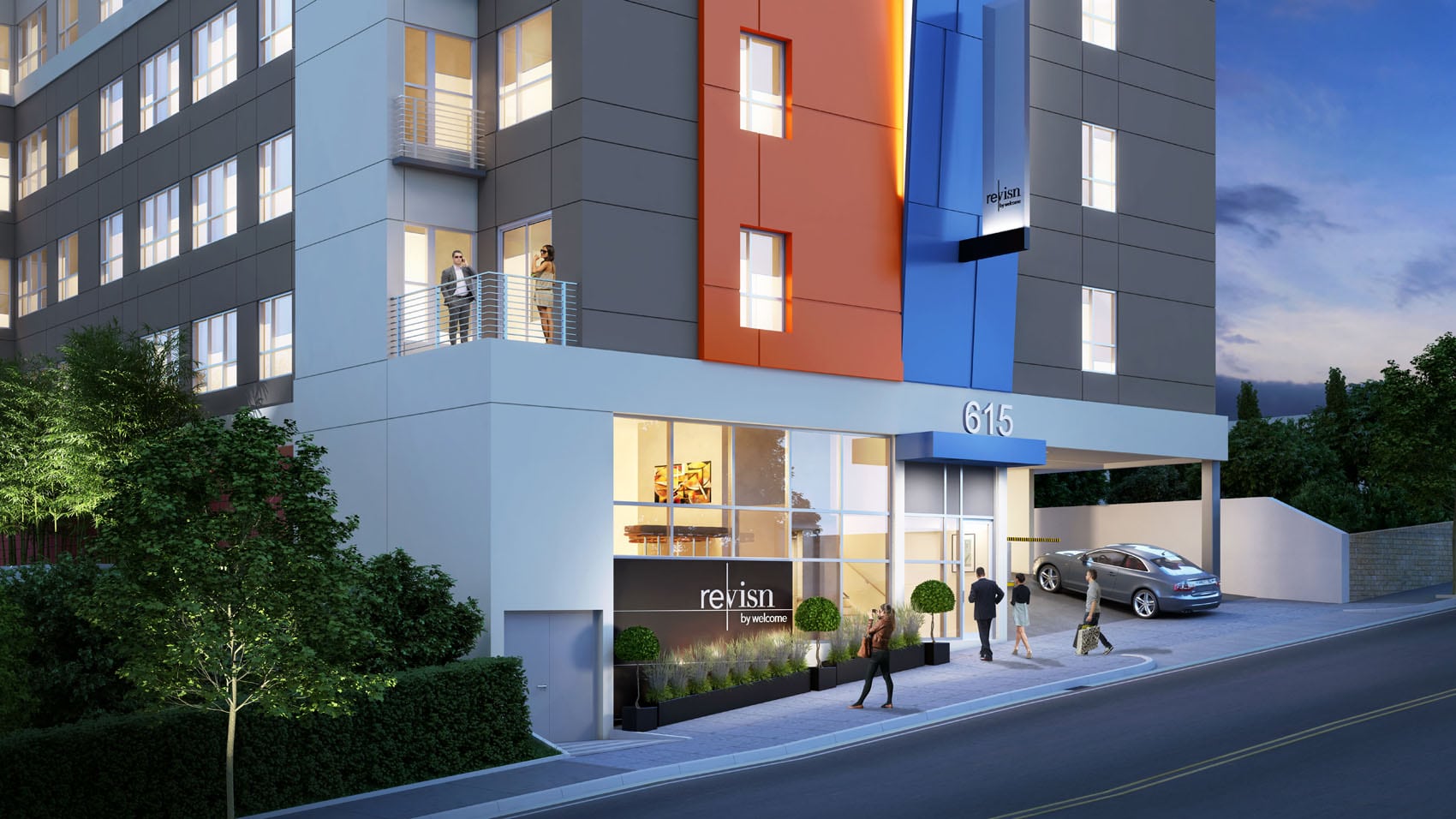 Fully-furnished, flexible lease residential experience with hotel amenities.Revisn is a perfect executive apartment for guests who need accommodations for 30 days or longer.