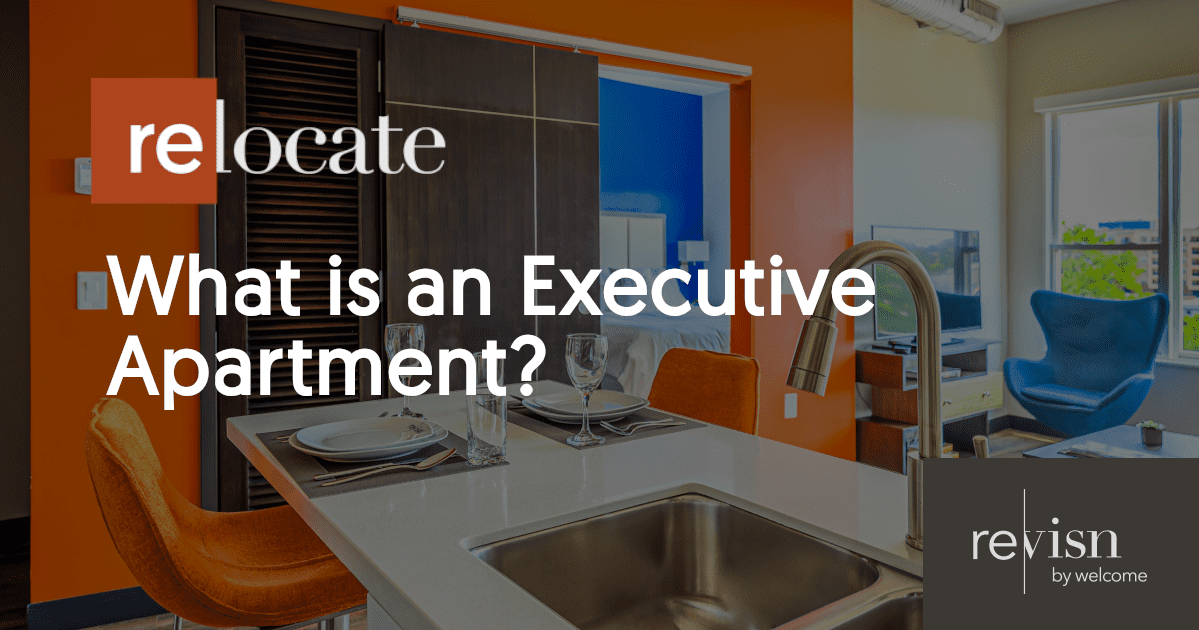 Executives often travel for their work, and while some trips may only require a few nights' stay at a local hotel, other Executives on project assignments do require longer term lodging. An Executive Apartment is fully furnished, a cut above the typical hotel room and resemble a home-away-from-home with a spacious bedroom, luxurious bathroom, fully stocked kitchen with full size appliances, and designer furnishings. For the busy executive, these apartments feature boutique hotel amenities like housekeeping and around the clock e-concierge. Businesses will choose to book a short-term Executive apartment when their associates are on long term assignments in a new city or as a place to return to, when work calls for multiple trips to the same area.
Revisn Executive Apartments come fully furnished with everything you need right down to the pots and pans in your kitchen for the professional on assignment in Raleigh, North Carolina.
What is an Executive Apartment?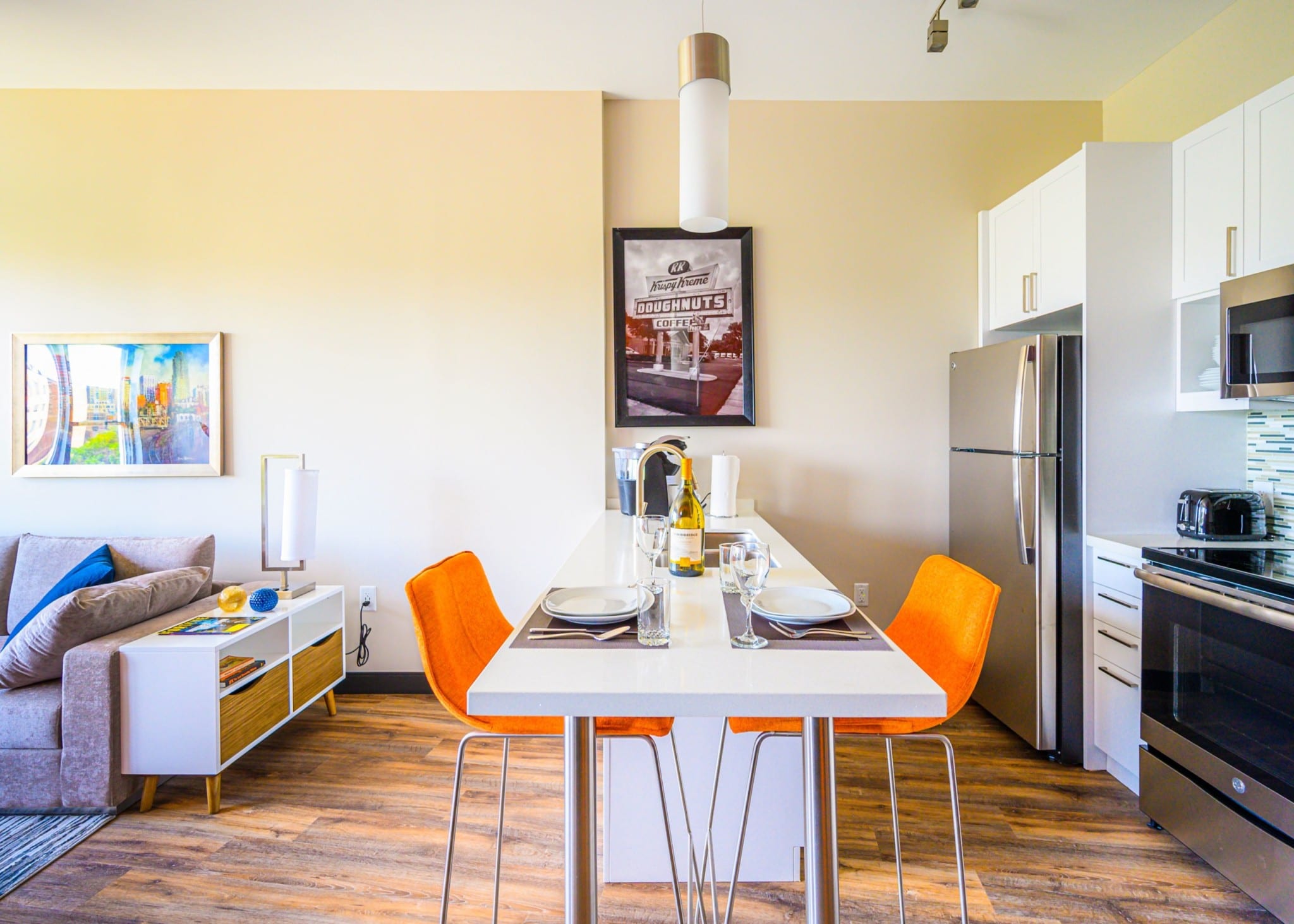 Medium and long-term travelers expect their accommodations to reflect an experience of a home away from home. To duplicate the experience of home, Executive travelers look for apartment features like a full-service kitchen, comfortable bed, and stylish décor.
While almost all Executive Apartments will offer the above, Revisn Executive Apartments are fully furnished with designer furnishings and décor, feature custom Revisn bedding and linens, and include amenities such as enterprise-grade wi-fi, free access to YouTube TV, 4K Samsung televisions, weekly housekeeping services, and all-inclusive utilities. Revisn offers beyond the typical Executive Apartment and beats the expectations of our long-term travelers by offering consistent and excellent 24/7 customer service at a personal level to ensure each guest truly feels like they are home.
What are the benefits of an Executive Apartment?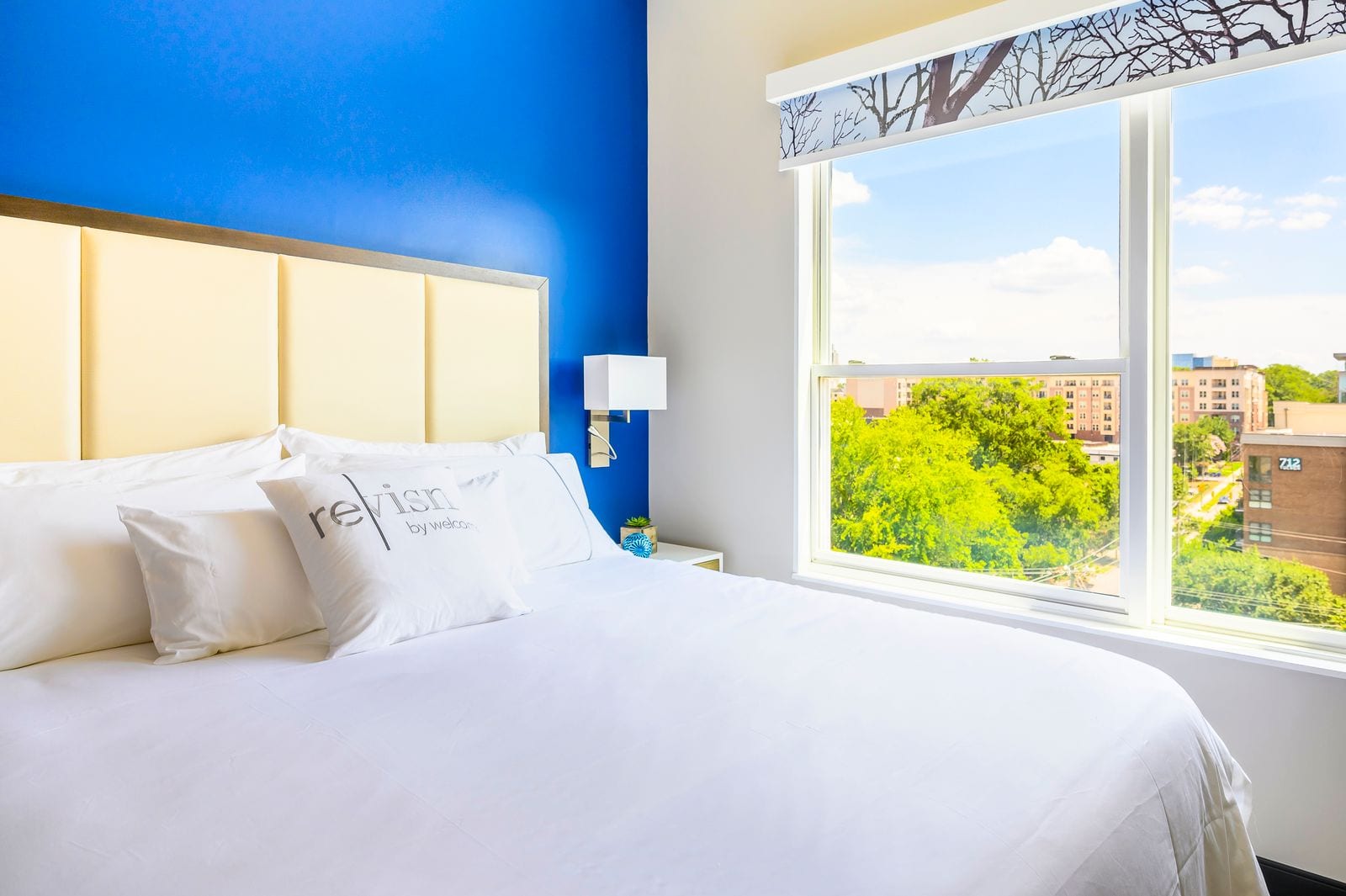 Cost-Effective
Executive Housing corners the market between exorbitant hotel stays and cost-inefficient furnished apartments by blending aspects of both at a more effective price. Typically, these apartments are fully furnished and include all utilities. The short-term Executive Apartments at Revisn are booked under one all-inclusive fee, so you won't ever see a surprise bill at the end of a month.
Executive Apartments are also serviced, meaning that hotel-like amenities from housekeeping and concierge assistance can be included. The all-inclusive price at Revisn covers weekly housekeeping and a 24-hour concierge service. Your Revisn residence comes fully furnished with Samsung HD televisions, an LG two-in-one washer and dryer, linens, and toiletries.
The average rate for U.S. Executive Housing in 2017 was $161/day. Revisn beats that daily price whether you are seeking one- or two-bedroom accommodations, and our leases are flexible. After a minimum 30-day stay, you can extend your reservation a few days, weeks, or months whenever you need. Never pay for more room nights than necessary!
A home-away-from-home
Privacy and safety are important features of Executive Housing. In a residential setting, it is easy to feel like you are at home instead of a hotel, providing peace of mind for travelers with already-hectic schedules. Revisn provides state-of-the-art security features like our Butterfly MX two-way video intercom entry system, secured parking garage and ultra-secure in-room Wi-Fi networks. Only our residents and their preferred guests can step foot through our door, just like at home.
The commitment of a long hotel contract, or signing a lease for a fully furnished apartment in your satellite city is inconvenient and dated. Executive Apartments eliminate these contracts and unnecessary fees, all while providing an exceptional hotel-like service right to your residence door.
Book a Revisn Executive Apartment!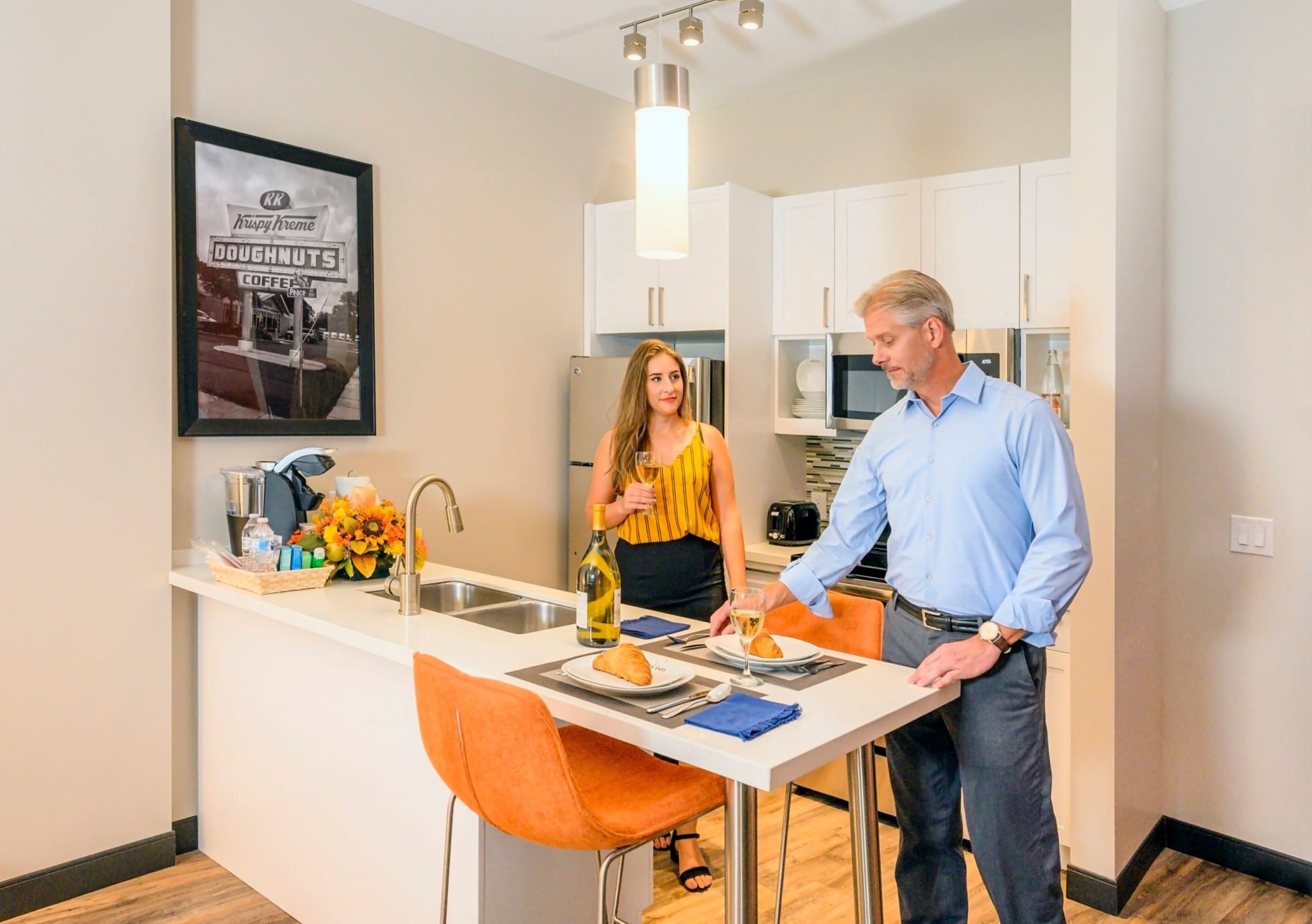 Revisn's Executive Apartments are perfect for the long-term business traveler, their family, and their pets. Our Executive Apartments come fully furnished and fully equipped, including modern designer furniture, high-end appliances, cutting-edge technology, and luxurious personal amenities. For everything else, just ask our 24-hour concierge.
Stay a few weeks or a few months while you explore the city. The flexibility of Revisn lets you decide when your stay beings and ends without being locked into calendar months or long-term leases. All you need to bring is a toothbrush and your clothes. We provide the rest. These short term apartments provide you the residential experience of a lifetime that you've been looking for!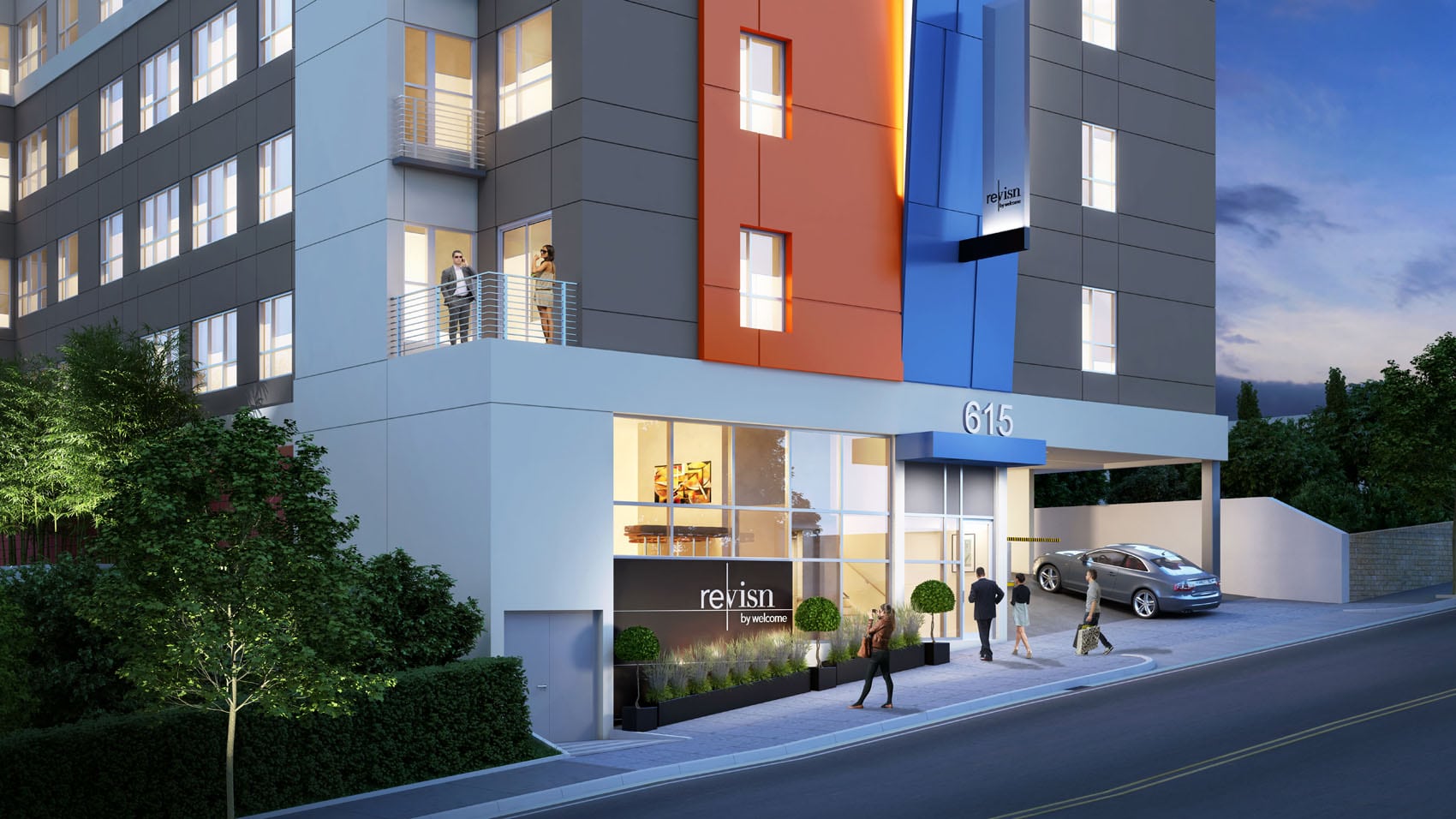 Fully-furnished, flexible lease residential experience with hotel amenities.Revisn is a perfect executive apartment for guests who need accommodations for 30 days or longer.