<![CDATA[[fusion_builder_container hundred_percent="no" equal_height_columns="no" menu_anchor="" hide_on_mobile="small-visibility,medium-visibility,large-visibility" class="" id="" background_color="" background_image="" background_position="center center" background_repeat="no-repeat" fade="no" background_parallax="none" parallax_speed="0.3" video_mp4="" video_webm="" video_ogv="" video_url="" video_aspect_ratio="16:9" video_loop="yes" video_mute="yes" overlay_color="" video_preview_image="" border_size="" border_color="" border_style="solid" padding_top="" padding_bottom="" padding_left="" padding_right=""][fusion_builder_row][fusion_builder_column type="2_3" layout="1_1" background_position="left top" background_color="" border_size="" border_color="" border_style="solid" border_position="all" spacing="yes" background_image="" background_repeat="no-repeat" padding_top="" padding_right="" padding_bottom="" padding_left="" margin_top="0px" margin_bottom="0px" class="" id="" animation_type="" animation_speed="0.3" animation_direction="left" hide_on_mobile="small-visibility,medium-visibility,large-visibility" center_content="no" last="no" min_height="" hover_type="none" link=""][fusion_text columns="" column_min_width="" column_spacing="" rule_style="default" rule_size="" rule_color="" hide_on_mobile="small-visibility,medium-visibility,large-visibility" class="" id=""]
Brought to you by Revisn
 Your 30-Day Short Term Fully Furnished Rental Option
Hello@revisn.com or (919) 999-0160
Here at Revisn, we want to provide you with all the information you need for the Raleigh area! Every month, we will be sharing with you the top events to look forward to this month. Whether you are a Raleigh local or looking for a reason to come to the city, we got the list you've been looking for!
The Original Sewing & Quilt Expo
Dates: August 1st-3rd
Venue: Raleigh Convention Center
Admission: $8-$15+ Children 16 and under free with adult.
Is sewing or quilting one of your favorite past times? If so, you won't want to miss this event! Step up your skills by shopping for the latest tools and supplies inside the exhibit hall. Check out workshops hosted by talented teachers, enter raffles to win prizes, and more!
Dates: August 2nd-3rd
Venue: Koka Booth Amphitheatre
Admission: $49 advance, $55 at the door; $39 designated driver
Stop by the original festival that started it all for a great day of beer, bourbon, music, and barbeque. Enjoy some of the best barbeque vendors if you get hungry. A ticket to the event includes admission, a souvenir tasting glass, unlimited beer and bourbon sampling, and all the live entertainment.
8th Annual Jamaica Pride Picnic
Dates: August 3rd
Venue: Carolina Pines Community Center
Admission: Free
Join the celebration of Jamaica's 56th Independence Day. Calling all Jamaicans or everyone that loves Jamaica! Check out this event to appreciate the culture, people, food, and music of Jamaica. This event is free and family friendly. There will be a bounce house, face painting, games, music, and more!
Dates: August 10th
Venue: Kerr Scott Bldg.
Admission: $10 adults, 13 and under - free
Searching for an allergen-free based event? Check out the Living Free Expo! Every vendor at the event has a collection of gluten-free and other allergen-free products available. This gathering is great for getting educated on allergen-free eating and even allows you to sample products. This is an event for the whole family!
Dates: August 11th
Venue: Hampton Inn & Suites Raleigh/Crabtree
Admission: $2
Do you love music and/or collect vinyl/CDs? This is the event for you! Music dealers from all over the South show up to sell and showcase their vintage vinyl LPs and 45s, CDs, music DVDs, memorabilia and much more. Bring your used albums and 45s in for appraisal and to possibly make some extra cash!
Movies by Moonlight: Black Panther
Dates: August 16th
Venue: Koka Booth Amphitheatre
Admission: $5; Children (12 and under) free
The popular summer event, Movies by Moonlight, returns to the Koka Booth Amphitheatre for another season of shows! Bring a blanket and enjoy the outdoor movie theatre! A portion of the proceeds will benefit the WakeMed Children's Hospital. Movies will start at dusk (approximately 8:30pm). Check for the list of movies coming up!
Summer Daze Music Festival Vol. 2
Dates: August 17th
Venue: Midtown Park
Admission: Free
Summer Daze Festival is back! Stop by for a day of music and fun with local vendors, food trucks and tunes by DJ Nevy, The EFunk Experience, Cisco Adler and 90s cover band Here's to the Night. Bring your friends and visit the Coastal Credit Union Midtown Park in North Hills with free entry this year! Check out options for beer tickets and t-shirt packages online at summerdazefestival.com. A portion of all proceeds will go towards local North Carolina charity Arts For Life.
43rd Annual Lazy Daze Arts and Crafts Festival
Dates: August 24th-25th
Venue: Cary Town Hall Campus
Admission: Free
Stop by the 43rd Annual Lazy Daze Arts & Crafts Festival! This two-day event celebrates fall's arrival with friends and neighbors embracing the arts, music and food. Come check out what all the hype is about!
Dates: June 29, 2019 - October 26, 2019 (Saturdays)
Venue: Village Church Rolesville
Admission: Free
The Rolesville Farmers Market is here! Check out this wonderful group of local farmers and vendors. Each week different vendors show up to bring local produce, foods and handmade items. Check out the Facebook events page weekly to see which vendors will be in attendance.
College Football: NC State vs. East Carolina
Dates: August 31st
Venue: Carter-Finley Stadium (North Carolina State University)
Admission: Visit website for ticket pricing
Kick off the football season in the right way! The N.C. State Wolfpack Football team will compete against East Carolina at Carter-Finley Stadium. You won't want to miss this match up!
Need somewhere to stay during these August events?
Revisn
has got you covered. Our
executive apartments
come fully furnished and fully equipped, including modern designer furniture, high-end appliances, cutting-edge technology, and luxurious personal amenities. For everything else, just ask our 24-hour concierge.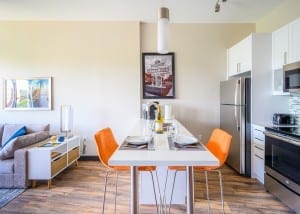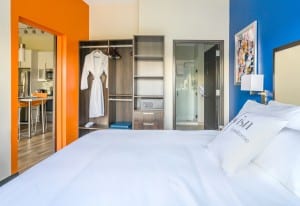 Stay a few weeks or a few months while you explore the city. The flexibility of Revisn lets you decide when your stay beings and ends without being locked into calendar months or long-term leases. All you need to bring is a toothbrush and your clothes. We provide the rest. These
short term apartments
provide you the residential experience you've been looking for. [/fusion_text][/fusion_builder_column][fusion_global id="552"][/fusion_builder_row][/fusion_builder_container]]]>