Brought to you by Revisn
 Your 30-Day Short Term Fully Furnished Rental Option
Hello@revisn.com or (919) 999-0160
Here at Revisn, we want to provide you with all the information you need for the Raleigh area! Every month, we will be sharing with you the top events to look forward to this month. Whether you are a Raleigh local or looking for a reason to come to the city, we got the list you've been looking for!
NHL Opening Night: Carolina Hurricanes vs. Montreal Canadiens
Dates: October 3rd
Venue: PNC Arena
Admission: Check website for pricing information
Join your Carolina Hurricanes in starting the new season off. They will host the Canadiens at PNC Arena.
Dates: October 5, 2019
Venue: Tin Roof Raleigh
Join us in welcoming Tin Roof bar to the Raleigh area with one of it's first events! Head on over for Oktoberfest, starting at 5PM. Bar games, competitions, live music by Erath Old, Phillip Michael Parsons and DJ Payne on the Rooftop, and plenty of beer and food to go around. Dress for the occasion.
Dates: October 5, 2019
Venue: Koka Booth Amphitheatre
Admission: $50 VIP; $30 General Admission
Do you love both tacos and beer? This is the event for you! A provided souvenir glass allows for an all you care to taste experience, with over 60+ craft beers, margaritas and tequilas to choose from. Even some ciders and wine! Choose from over 30 different types of tacos from the vendors to snack on. Over 15 taco trucks, taquerias and mexican restaurants in the area will be featured.
Taste of China Chinese Food and Culture Festival
Dates: October 5, 2019
Venue: Bicentennial Plaza
Admission: Free
The Chinese-American Friendship Association of North Carolina (CAFA) will present the 2nd annual Taste of China – Chinese Food and Culture Festival. Featured is delicious Chinese food, traditional arts and live performances. Stay busy with continuous entertainment to enjoy, including the dragon and lion dances, martial arts demonstrations, folk and traditional dances, musical performances, children's pavilion activities, a Chinese culture and history booth and more! Visitors are also welcomed to shop at souvenir, arts and crafts booths.
Downtown Raleigh Food Truck Rodeo
Dates: October 6, 2019
Location: Downtown Raleigh
Admission: Free
Start the month off with the food experience you crave, a 1/2 mile of food trucks and restaurants spread out over 11 city blocks. Over 50 food trucks from across the entire state of N.C. will be present for you to try. Which will be your favorite?
Dates: October 12, 2019
Venue: Raleigh Convention Center
Admission: $0-$99
This premier event brings together the most powerful and inspiring women as entrepreneurs, leaders and executives to expand your knowledge and help you take your business and life to the next level. At WEX you'll be able to learn from industry experts, network with entrepreneurs and change-makers, discover tools for business growth, and feel empowered to make a positive change. Choose your own sessions and explore our unique activations customizing the WEX Experience to your passions, business and interests.
Cameron Village 70th Anniversary
Dates: October 11, 2019 - October 19, 2019
Venue: Cameron Village
Admission: Free
Welcome us in congratulating our local neighbor, Cameron Village, on their 70 years anniversary of fun shopping and great dining calls. Join us for a day of entertainment. Cameron Village proudly partners with Community Music School of Raleigh to invest in the next generation of musicians. Stop by to see them play their music!
Dates: October 17, 2019 - October 27, 2019
Venue: North Carolina State Fairgrounds
It's that time of the year, the N.C. State Fair is here! This first-class, family-oriented entertainment and educational event occurs each Oct. in Raleigh. This is the largest event in the state of N.C. Seek out the finest of N.C., whether that be in a horse show, livestock show, art competition, "Homegrown Music Fest" concert series (11 days, three stages, 117 concerts), or much more! Celebrate everything that is uniquely N.C.

Dates: October 26, 2019
Venue: Wilmington Street
Admission: $25
Welcome to the 9th annual Day of the Dead 5k! Partnered with Brentwood Boys & Girls Clubs in an effort to give back to the Latin American community by offering the kids an opportunity to do something fun and healthy-something. Support this family event.
Dates: October 26, 2019
Venue: Coastal Credit Union Midtown Park
Admission: $35-$65
Sip and savor your wine of choice, while you meet and greet the amazing forgers of North Carolina's reputation for quality wines. Enjoy delicious food, shop local, and purchase your favorite wines by the bottle and case. Listen to three awesome bands (Rayland Baxter, The Shakedown Band and The Brent Stimmel Band) strumming along on main stage throughout the event. This event supports our community and benefits the Raleigh Jaycees and the amazing work and research being done by the Foundation of Hope. Tickets include unlimited tastings, commemorative wine glass, and live entertainment.
Need somewhere to stay during these September events?
Revisn has got you covered. Our executive apartments come fully furnished and fully equipped, including modern designer furniture, high-end appliances, cutting-edge technology, and luxurious personal amenities. For everything else, just ask our 24-hour concierge.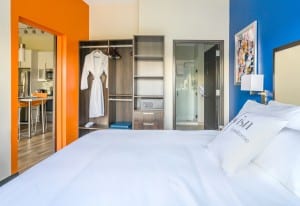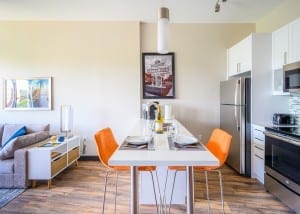 Stay a few weeks or a few months while you explore the city. The flexibility of Revisn lets you decide when your stay beings and ends without being locked into calendar months or long-term leases. All you need to bring is a toothbrush and your clothes. We provide the rest. These short term apartments provide you the residential experience you've been looking for.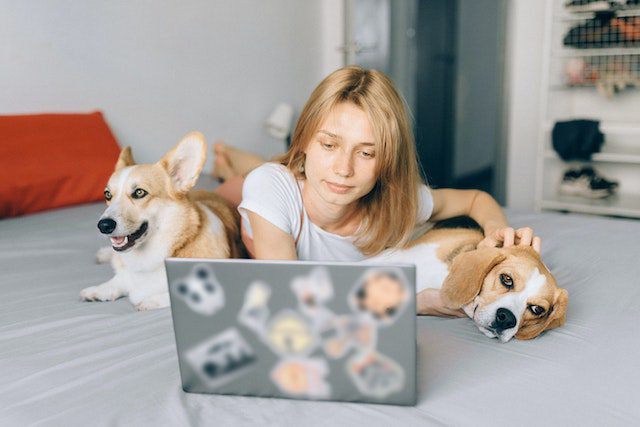 Fully-furnished, flexible lease residential experience with hotel amenities.Revisn is a perfect executive apartment for guests who need accommodations for 30 days or longer.