Glenwood South is booming with business! Despite setbacks with the rise of COVID-19, many businesses around the city are re-opening with strict shopping and eating guidelines put in place along with diligent cleaning protocols. Revisn is highlighting our favorite businesses that are still open in Glenwood South along with their re-opening guidelines. We love our neighborhood and are proud to be based in Raleigh!
We encourage our guests and community to call ahead before visiting one of these fabulous businesses to inquire on final safety protocols.
Dining
Sullivan's Steakhouse
410 Glenwood Ave
Open for dine-in (limited capacity), carry-out and delivery
This swanky steakhouse features live jazz and delicious cuisine, perfect for all special occasions. A staple of Glenwood South. Make your next reservation on their website today!
The Cortez
413 Glenwood Ave
Open for dine-in (limited capacity), carry-out, and delivery
The Cortez's seafood offerings are some of the best in Raleigh! An upscale, stylish dining experience in the heart of Glenwood South. We recommend the raw oysters! Call The Cortez today for your next reservation.
Anise Pho
222 Glenwood Ave #113
Open for dine-in (limited capacity), carry-out, and delivery
The best Vietnamese food Downtown, all at shockingly affordable prices. Take your next lunch break at Anise Pho, either by pickup or dine-in. We recommend their banh mi!
My Way Tavern
522 St. Mary's Street
Open for dine-in (limited capacity), carry-out, curbside pickup, and delivery
Casual fare with a monstrous mac-and-cheese menu, My Way Tavern is the go-to comfort food option in Glenwood South and a favorite of Revisn. See for yourself and drop by today!
MoJoe's Burger Joint
620 Glenwood Ave
Open for curbside carry-out and delivery
Award-winning burgers await you at MoJoe's! Grab a draft beer to accompany one of their many burger styles, or build your own! The choice is yours. Visit MoJoe's today for curbside pick-up!
Drink
Clouds Brewing
126 N. West St
Restaurant open for dine-in with limited hours and seating. Reservations requested. To-go options available.
Glenwood South is so lucky to house Clouds Brewing Raleigh! Their full service restaurant and bar focused on craft beer and delicious American style bar food is a hit with the locals. Stop by on your next business trip to Raleigh. They're also a Count on Me NC partner, dedicating utmost effort in sanitation procedures.
Raleigh Beer Garden
614 Glenwood Ave
Restaurant open for dine-in
The LARGEST beer selection in the world--seriously! Raleigh Beer Garden features exceptional American fare, more beers than you can drink, and unique "beach-side" outdoor seating. Stop by today and (safely) enjoy your next sip.
Tin Roof
300 Glenwood Ave
Tin Roof has taken the CountOnMeNC pledge, committing to safe business practices in light of COVID-19
The Raleigh location of this famous American entertainment bar is one of our favorites at Revisn. Enjoy live music, trivia, and other exciting events when you stop by for dinner. Tin Roof is also one of several Raleigh businesses that have taken the CountOnMe pledge to remain committed to stringent cleaning and safety protocols, so you know you're in for a fun and safe time!
The Raleigh Wine Shop
126 Glenwood Ave
Curbside pickup and local delivery
Your next wine night should be procured from The Raleigh Wine Shop! While their online classes are on hold, you can still virtually shop for a delicious red or white to pick up at their store in Glenwood South. Take a look at their offerings online today!
Shopping
Record Krate
508 St. Mary's St – rear of building
Curbside pick-up and online sales available. One person at a time in shop with face covering.
An almost literal hole-in-the-wall, Record Krate is one of Raleigh's best independent used and new record stores. Practicing exceptional safety protocols, Record Krate is open for business. Get to digging!
Raleigh Vintage
18 Glenwood Ave
Free local delivery in Raleigh or curbside pickup. Online orders only.
Considered the "best vintage dealer to follow" by VOGUE.com, Raleigh Vintage's upscale vintage offerings are not to be taken lightly. From clothing to home goods to an apothecary selection, Raleigh Vintage should be on your top spots to visit after reopening. While their studio is closed temporarily, we encourage shopping online for local pickup or delivery.
Azurelise Chocolate
702 North Boylan Ave
Contactless porch pick-up by appointment
Reginald Savage is a small-batch chocolatier located in our neighborhood of Glenwood South, operating out of a home on Boylan Avenue – just a few steps away from Revisn! We vouch for the care, attention to detail, and delicious taste of his homemade chocolates. You just never know what Reggie will whip up next! Give him a call today or shop online to pick up decadent local chocolates that you cannot find anywhere else.
Services
Adara Spa
608 W. Peace St
Open for all services and following stringent health protocols. Call for more details.
Ready to touch up those nails or that head of hair? Adara has got you covered. Offering services ranging from nail care, waxing, and massages, Adara is back open for business with highly strict cleaning and safety protocols put in place, so you can rest assured your spa visit will be in good hands. Excellent, quality service with a local touch.
Open Door Yoga
745 W. Johnston St
Offering online classes
Open Door is just around the corner from Revisn, typically offering hot yoga classes for a range of experience levels. Due to COVID-19, Open Door has pivoted their services online. Visit their website or give them a call for more details!
Hotworx
701 Tucker St
Limit 1-2 people per sauna. Strict cleaning guidelines followed.
Located only a couple of blocks away, this 24/7 virtually instructed fitness center is one of a kind. Step inside a sauna for a private, 30-minute isometric workout or 15-minute high-intensity interval workout. Each sauna uses infrared heat technology, known to accelerate detoxification through muscle contraction. Stop by today and enjoy a clean and socially distanced experimental workout!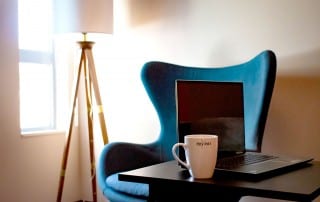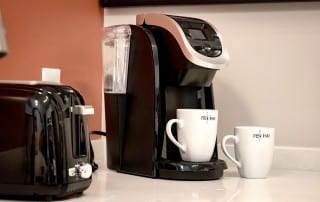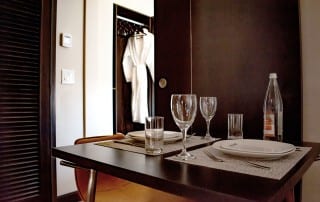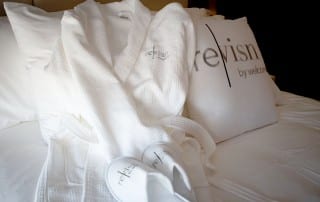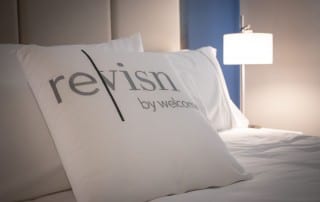 Need a fully furnished apartment in Raleigh, NC?
Revisn has got you covered. Our executive apartments come fully furnished and fully equipped, including modern designer furniture, high-end appliances, cutting-edge technology, and luxurious personal amenities. For everything else, just ask our 24-hour concierge.
Stay a few weeks or a few months while you explore the city. The flexibility of Revisn lets you decide when your stay beings and ends without being locked into calendar months or long-term leases. All you need to bring is a toothbrush and your clothes. We provide the rest. These short term apartments provide you the residential experience you've been looking for.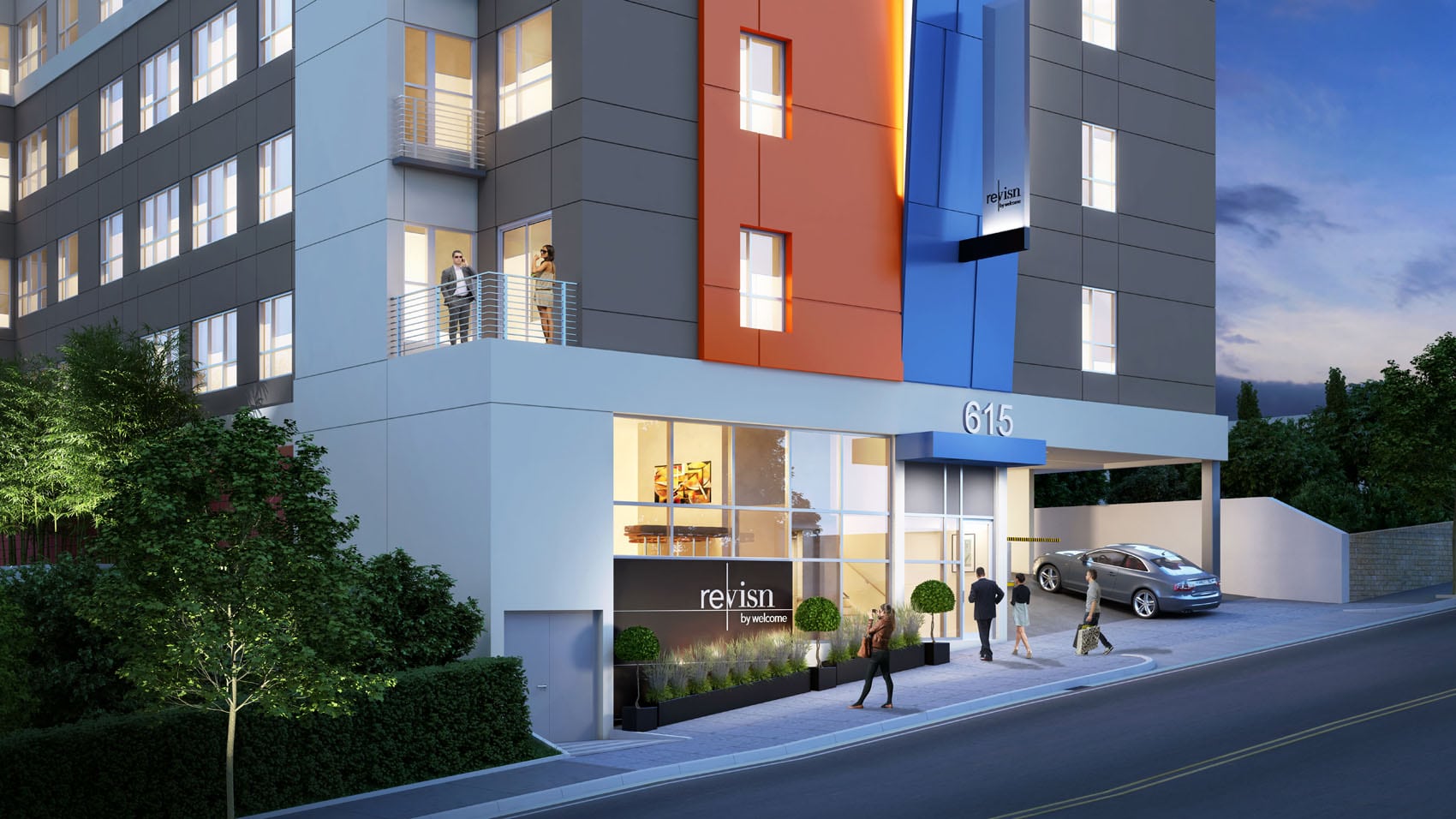 Fully-furnished, flexible lease residential experience with hotel amenities.Revisn is a perfect executive apartment for guests who need accommodations for 30 days or longer.