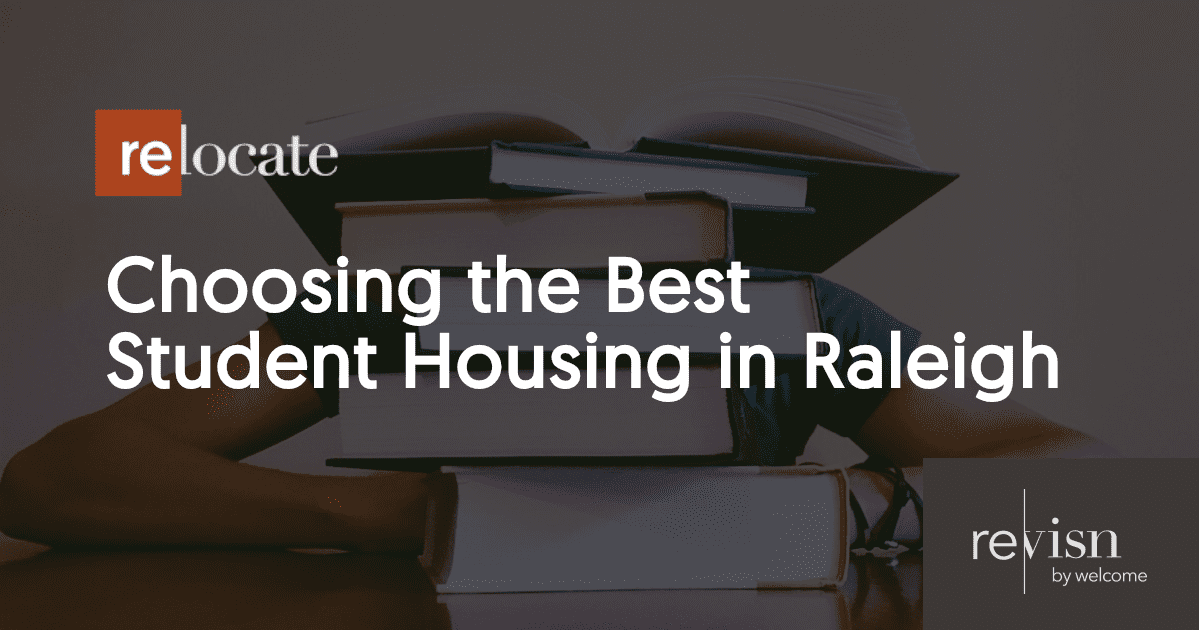 College and university student housing in Raleigh looks a lot different than it did just two years ago. Due to the COVID-19 virus, many students believe that the safest place for them to student from is their own home instead of on the bustling campus. Because of this, most schools are continuing to opt for online-only or "hybrid" classes so students may study at home where the threat of contracting the virus is minimal.
Since the spring of 2020, the Raleigh housing market has been in rare form; following the spring 2020 sales frenzy, the average price of residential real estate as well as rental properties skyrocketed. Students coming into Raleigh to attend schools like NC State University, Shaw University, and Meredith College were strapped to find the best off-campus student housing. Luckily, Revisn is always an option for students in the Raleigh area, whether you're attending St. Augustine's University or Peace College. Our one- to two-bedroom residences fit the needs of students from out-of-state or just around the corner. Each apartment is fully furnished and includes a full kitchen, living room, bedroom, and bathroom, which is far more sizable than a student dorm. What makes the very best student apartment? Revisn takes a look at the Affordability, Location, and Amenities students should be concerned with before signing a lease.
Affordability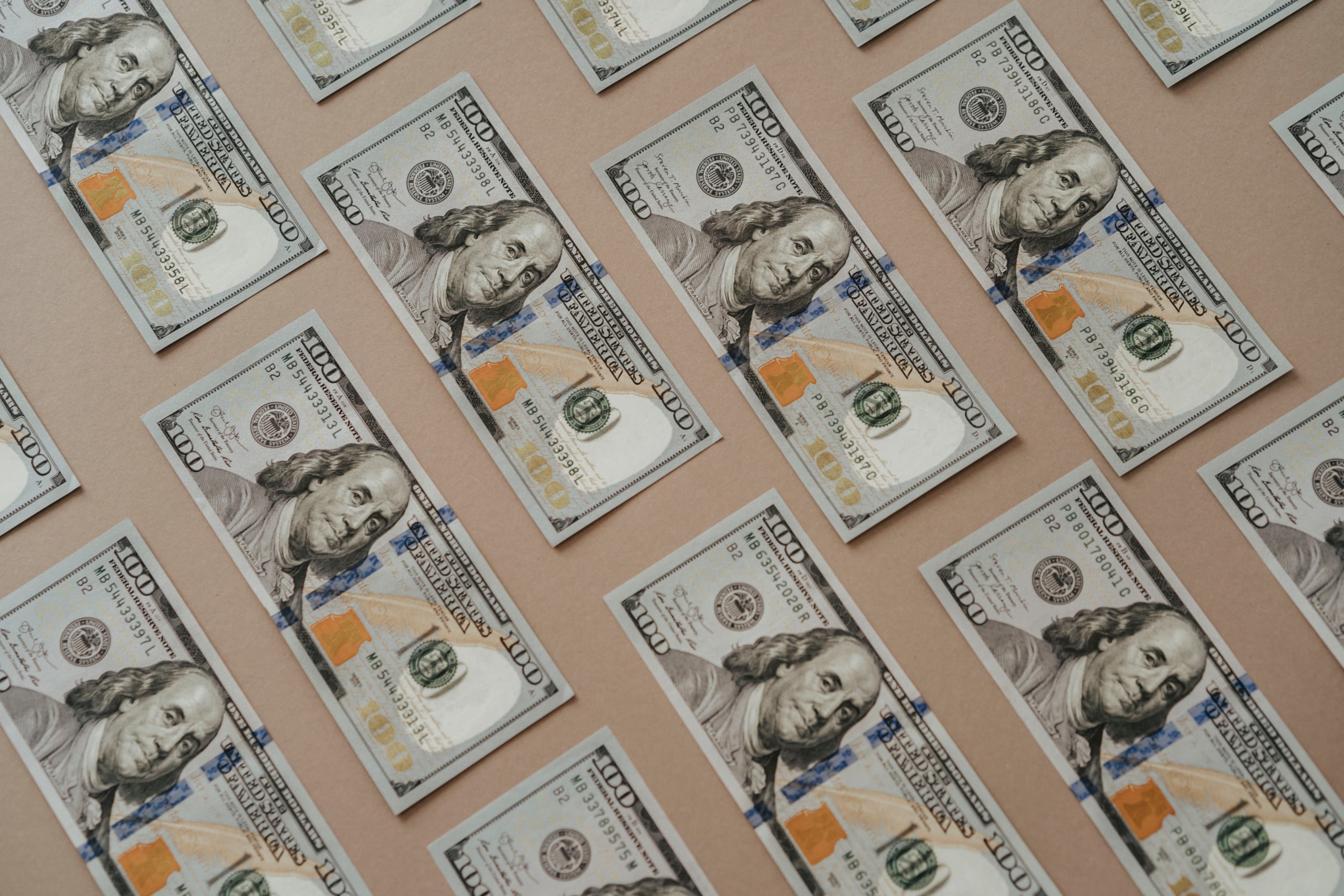 We get it: students need to tighten the purse strings, especially in 2022. Affordable housing that fits all your needs is scarce to come by in a city with an upwards of seven colleges and universities. Research the areas near your campus and calculate the median pricing for apartments and rental homes. Likely, you'll find that expanding your search for housing by two to three miles will yield more affordable results as housing in highly coveted areas of the city are more expensive. Create your budget and be sure to account for rent, a deposit, an application fee, furniture costs, and utilities.
Consider this: when you're in school from January to May, and then again from August to December, why sign a year lease? If you're not a fan of these startup costs for a house you won't live in but for a few months, book a fully furnished apartment at Revisn Raleigh. These short-term apartments are offered at one affordable monthly rate with no extra utility fees, furniture rental costs, or deposits. This monthly price also include weekly housekeeping services, a YouTube TV subscription, and enterprise-grade Wi-Fi with each unit. If you're booking with a roommate, Revisn offers affordable two-bedroom residences as well.
Location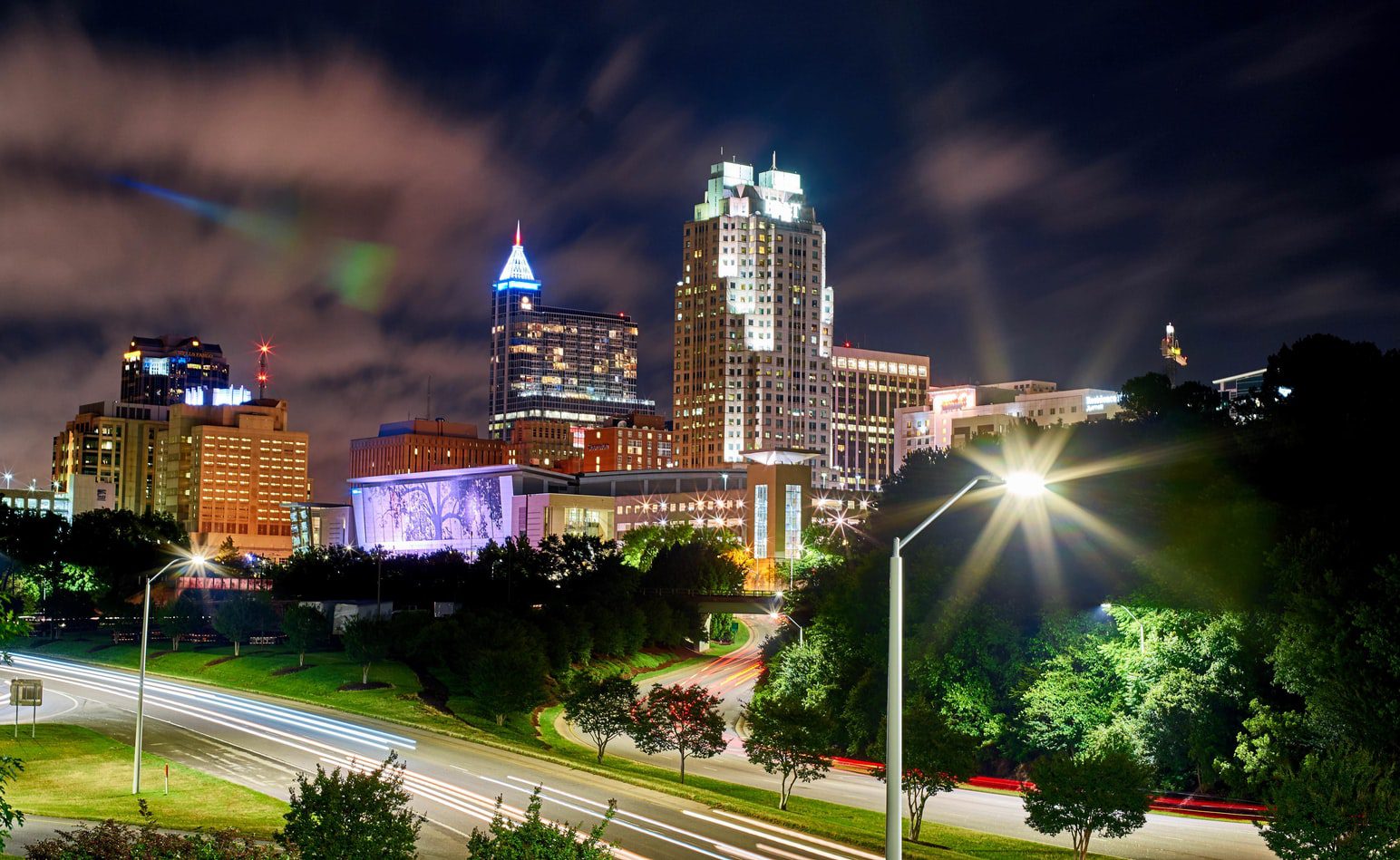 If you study in Raleigh, you'll find that the Downtown and surrounding areas are all crowded with luxury apartments that don't suit the immediate needs of student life. Students searching for housing in the Raleigh area want housing that puts them in the middle of the action, but is still close enough to campus to walk or drive. Revisn's fully furnished apartments are located right in Downtown in the Glenwood South district, centrally located to North Carolina State University, Meredith College, Shaw University, Peace College and Saint Augustine's University. Students should select accommodations near metropolitan areas that can sustain their work and lifestyle needs. Enjoy restaurants, entertainment, and shopping all just a walk away. Revisn's location blends the best parts of living in a city with a quieter, more residential feel compared to the hustle and bustle of Downtown or your main campus.
Amenities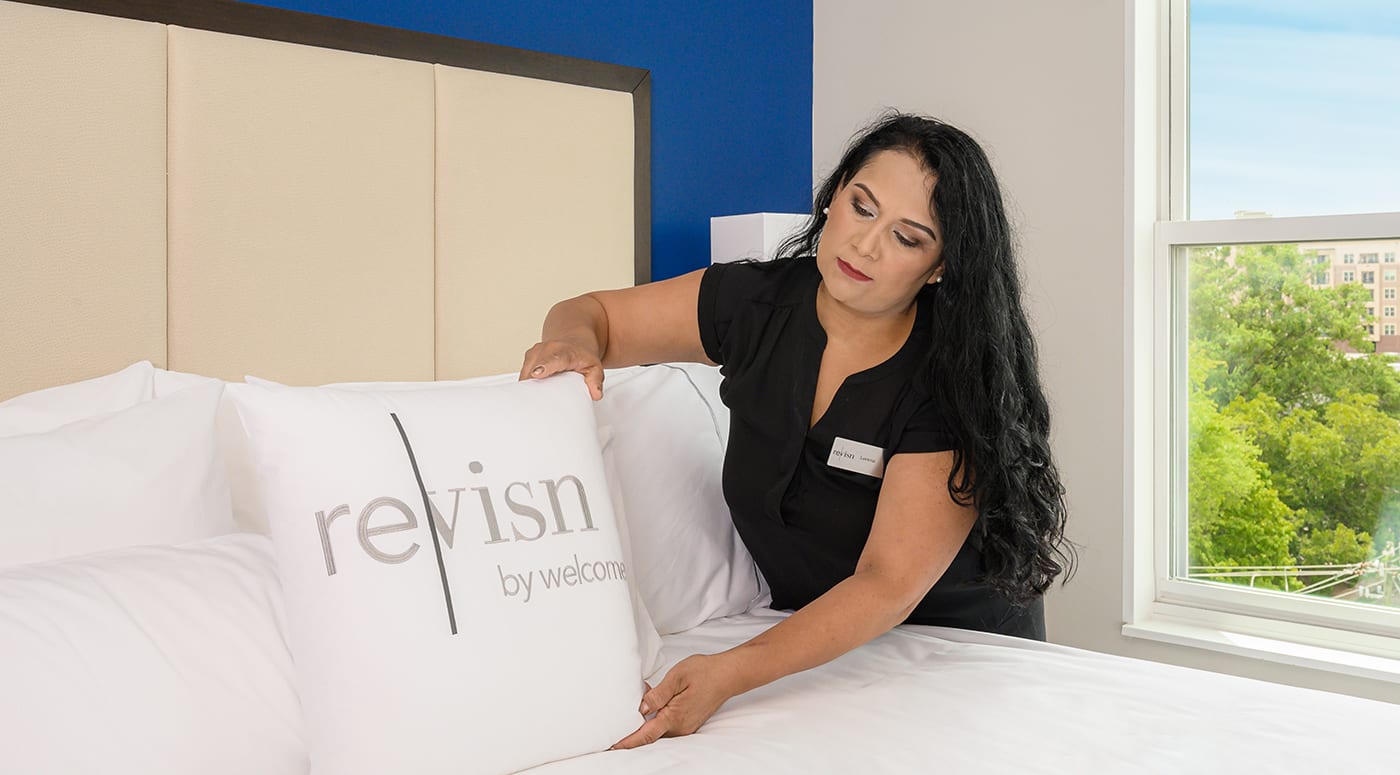 Students are excited to finally have their own space when they relocate for college. Revisn student apartments in Raleigh are furnished with modern, designer furniture that help take all the labor and thought out of selecting student housing while also saving money! Revisn short-term apartments come fully furnished, including a stocked kitchen with appliances, cookware, and flatware, custom-designed King size mattresses, a two-in-one washer and dryer, luxury furnishings and décor, storage, and more! Take a virtual tour of a Revisn residence today to experience all of what Revisn has to offer.
Why Revisn?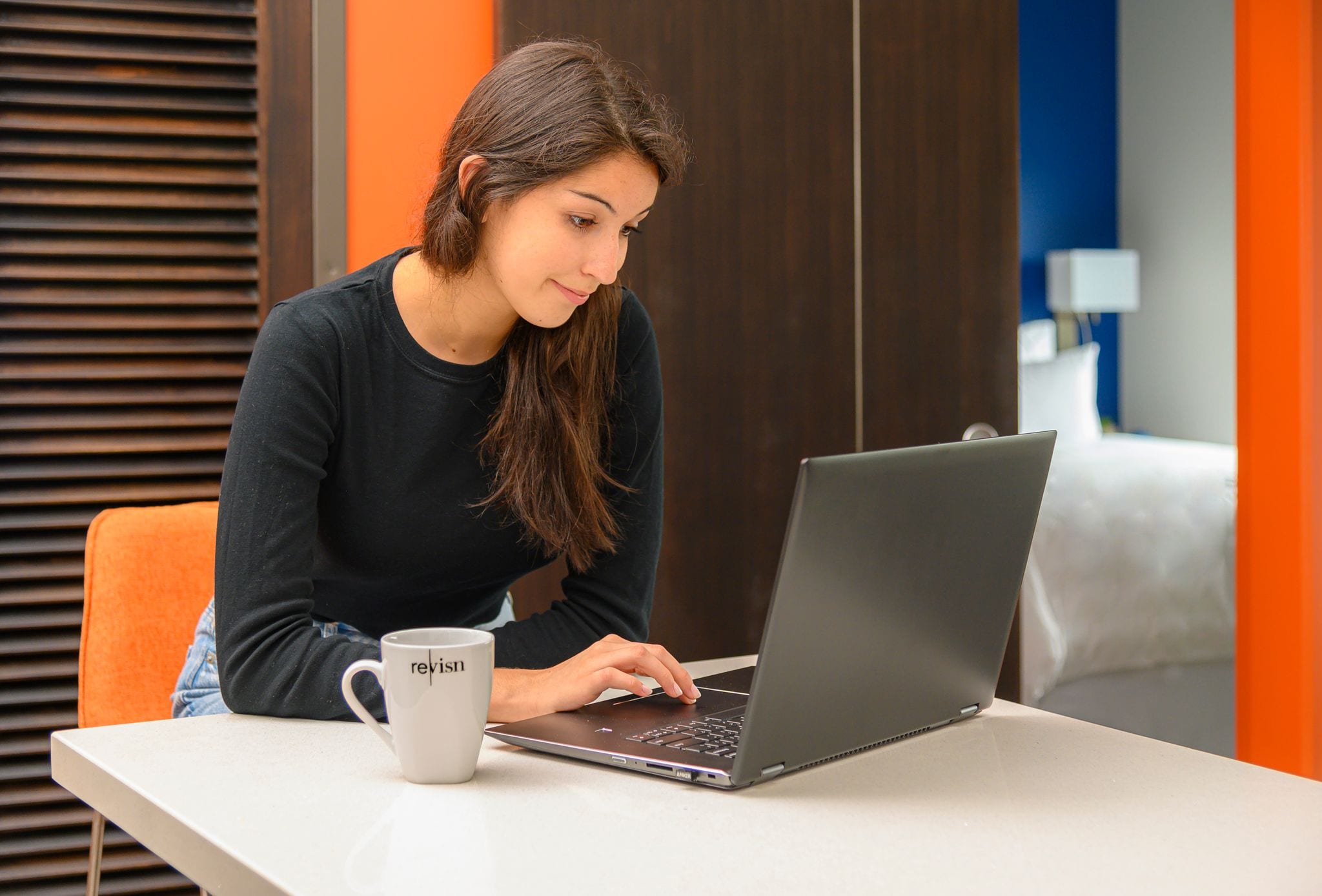 Students living in Raleigh, North Carolina choose Revisn for their short-term accommodations during the school year. Our executive apartments come fully furnished and fully equipped, including modern designer furniture, high-end appliances, cutting-edge technology, and luxurious personal amenities. For everything else, just ask our 24-hour e-concierge. Students staying with Revisn have cited our weekly housekeeping services, high-tech entry security, and reservation flexibility as their most valued services. The flexibility of Revisn lets you decide when your 30 plus day stay begins and ends without being locked into calendar months or long-term leases. All you need to bring is a toothbrush and your clothes. Focus on your studies, have fun, and we will take care of everything else.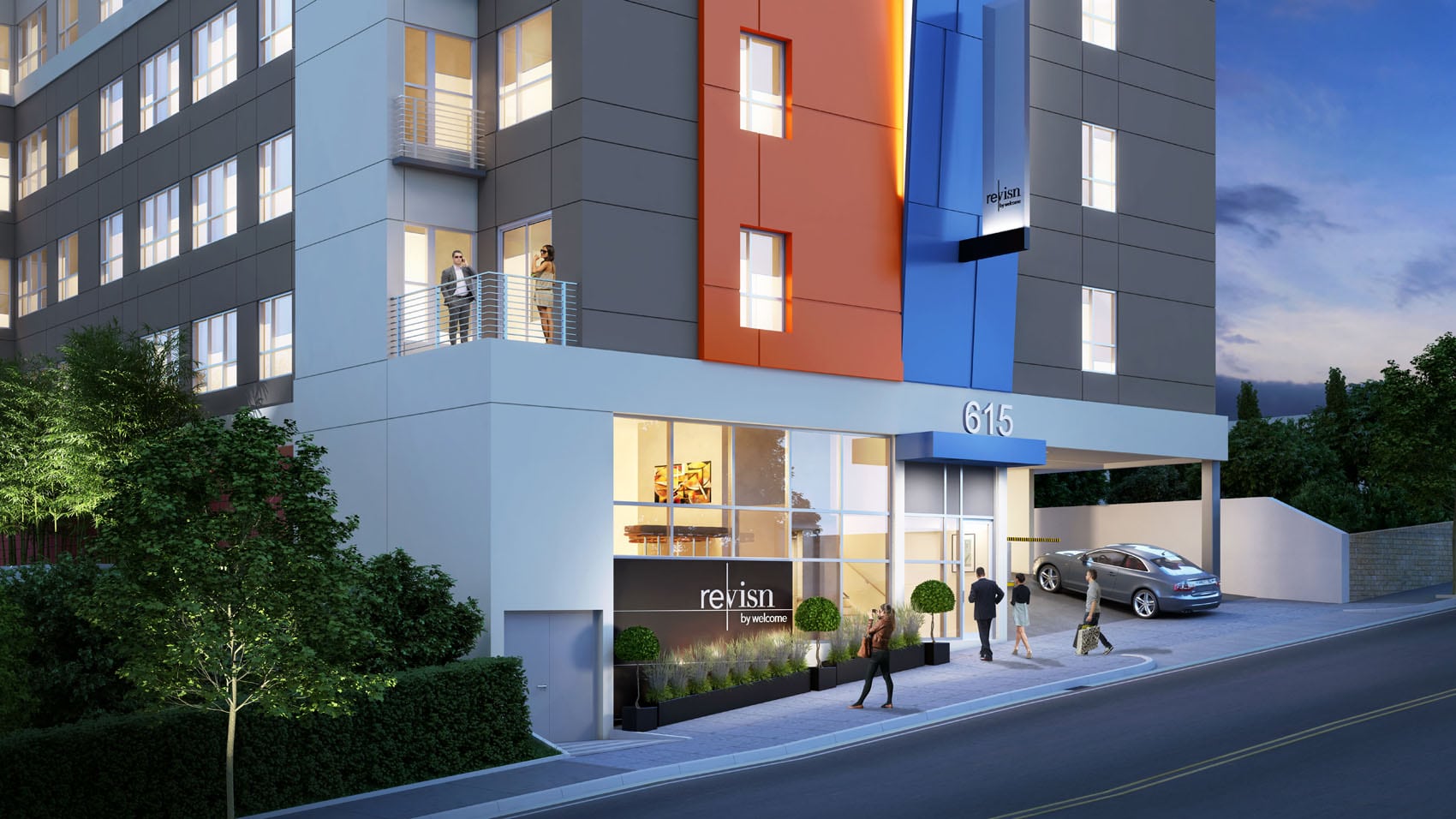 Fully-furnished, flexible lease residential experience with hotel amenities.Revisn is a perfect executive apartment for guests who need accommodations for 30 days or longer.