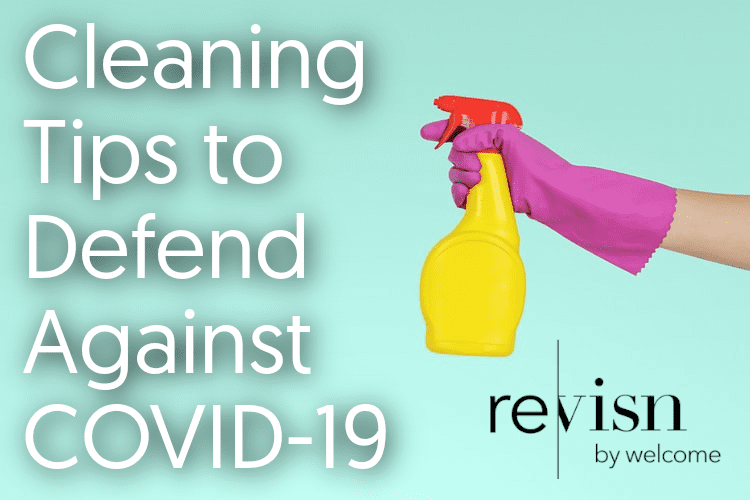 As part of Revisn's ongoing series of self-quarantining tips we are providing our readers with an ultimate guide to cleaning your home according to the CDC and general, well-vetted cleaning advice. Read on to find out how to clean each area of your home to reduce bringing the virus home with you, especially if you are unable to work from home.
#1: General Tips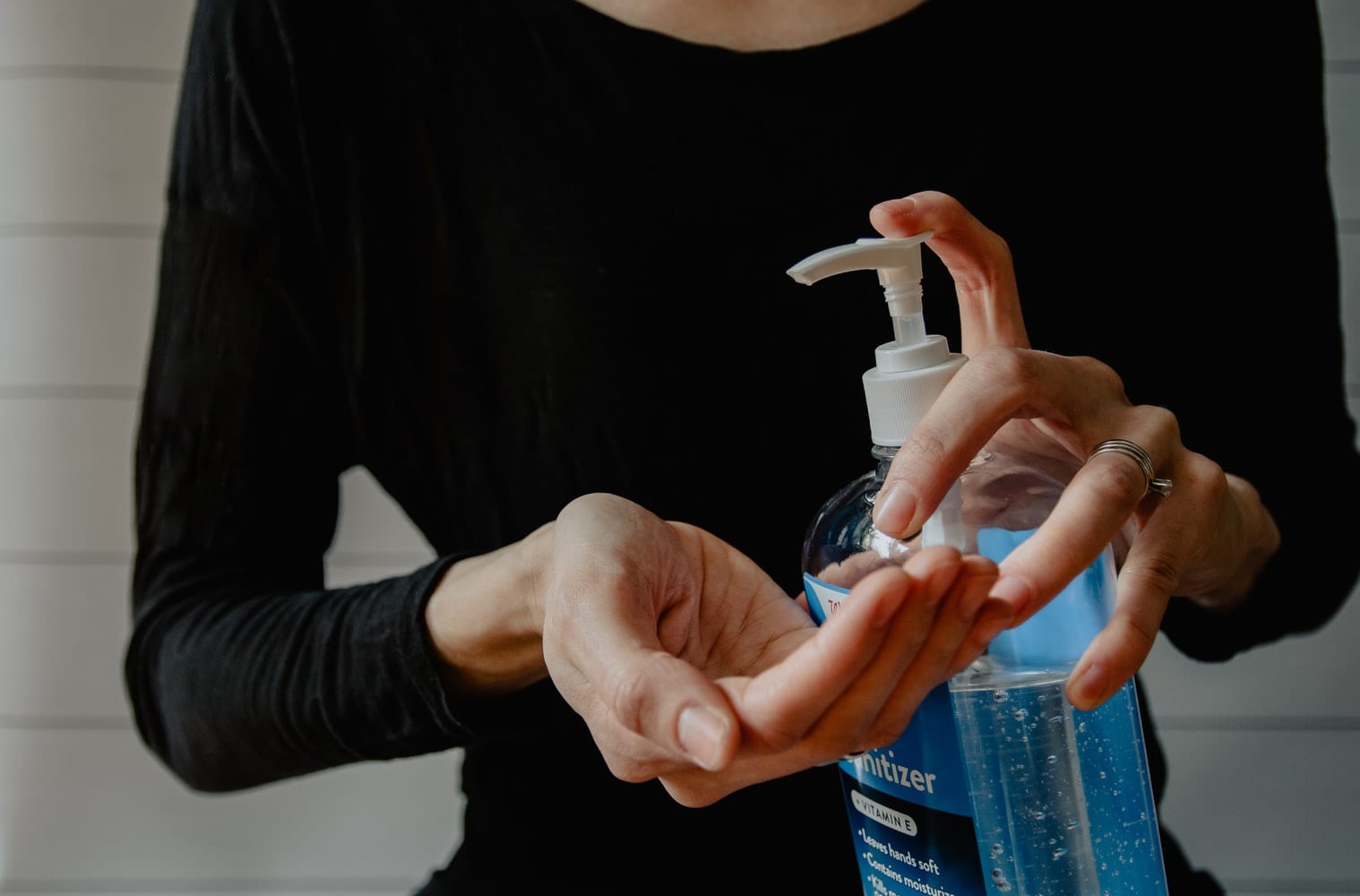 Wear disposable gloves every time you are cleaning and leaving the house. If a surface in your home is visibly dirty, clean it with traditional soap and water first, then apply a disinfectant. Ensure good ventilation wherever you are cleaning. To disinfect, use a diluted household bleach solution, or an alcohol-based solution with at least 70% alcohol. Refer to this list by the EPA (Environmental Protection Agency)  of cleaning products that meet its criteria for use against the 2019 novel coronavirus. Do not use expired products, and follow all label instructions on the product you are using. Wash your hands when you're done. (source: clevelandclinic.org)
The CDC recommends the following to create your own cleaning bleach solution:
5 tablespoons (1/3rd cup) bleach per gallon of water or
4 teaspoons bleach per quart of water
Spray your solution liberally on all surfaces and wipe clean with a cleaning cloth. This will be the most efficient method of cleaning: an all-purpose cleaning and microfiber cleaning cloth. All-purpose cleaner can be sprayed directly on your cleaning cloth and then the area can be wiped clean. Repeat as many times as necessary, until visible dirt is cleaned and every surface is completely wiped down.
#2: Food and Kitchen Safety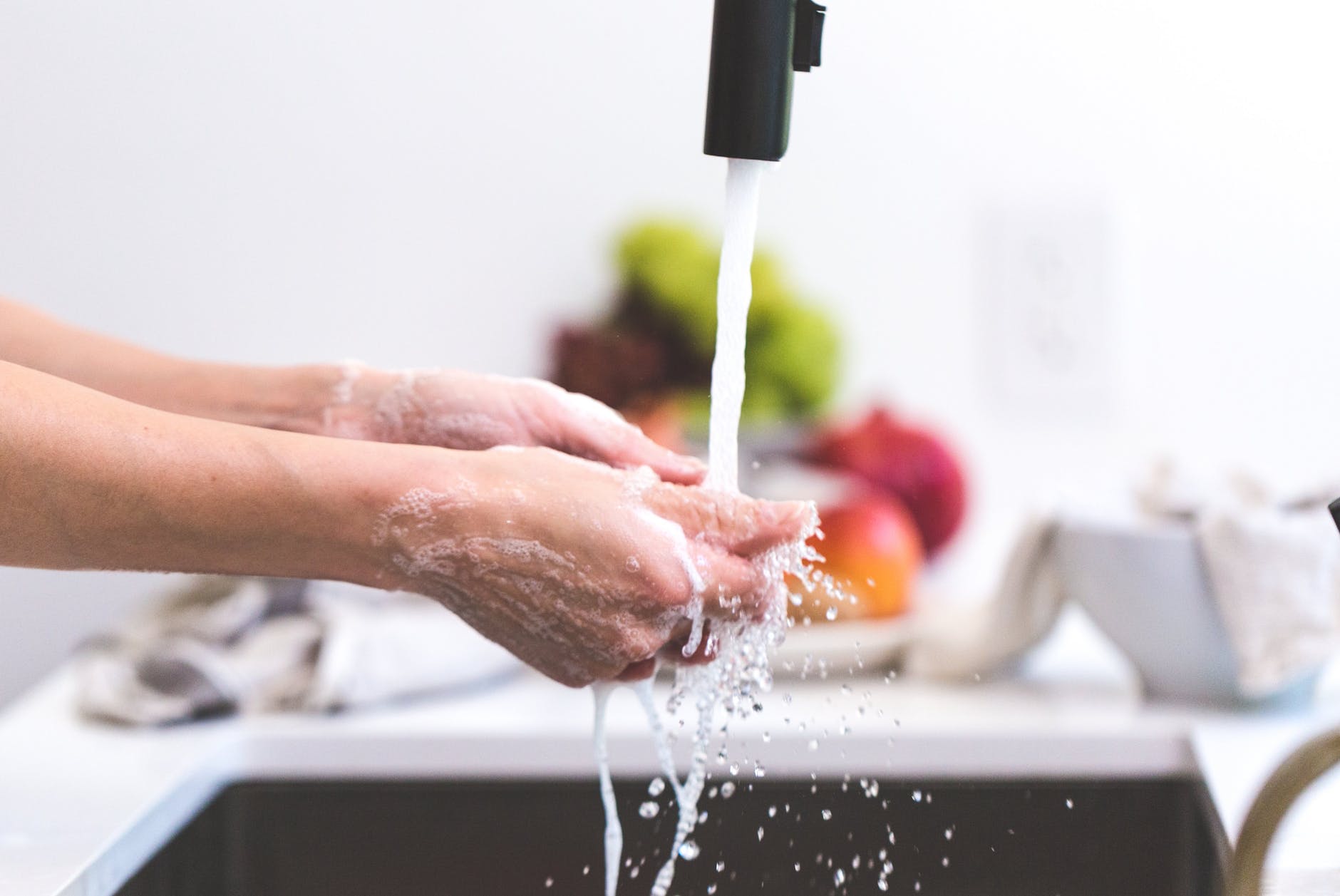 One of the more important places in your home to ensure is clean is your kitchen. Germs and viruses that are not a form of coronavirus can live on surfaces in here during food preparation and after grocery trips. It is frequented often by every member in your home. While the rest of your house may be easier to keep clean, kitchen cleanliness is what we find to be the utmost importance to ensure your health and safety.
Place all groceries on the floor after coming in from a shopping trip. Put away the groceries as normal, but wash your hands and sanitize the area you used to unpack directly after. There's currently no substantial evidence that the virus can live on food packaging, but we recommend these practices to be extra safe.
Remove all items from surfaces before cleaning them. Focus on cupboard and drawer knobs and fronts. Clean the handles and fronts of all appliances, even your larger ones, like fridges, dishwashers, and ovens. A yet-to-be-published study conducted by scientists from the CDC suggests that the 2019 novel coronavirus can live up to three days on plastic and stainless steel surfaces. It is pertinent to continue general food preparation safety during this time, too. Wash your hands often.
#3: Common Spaces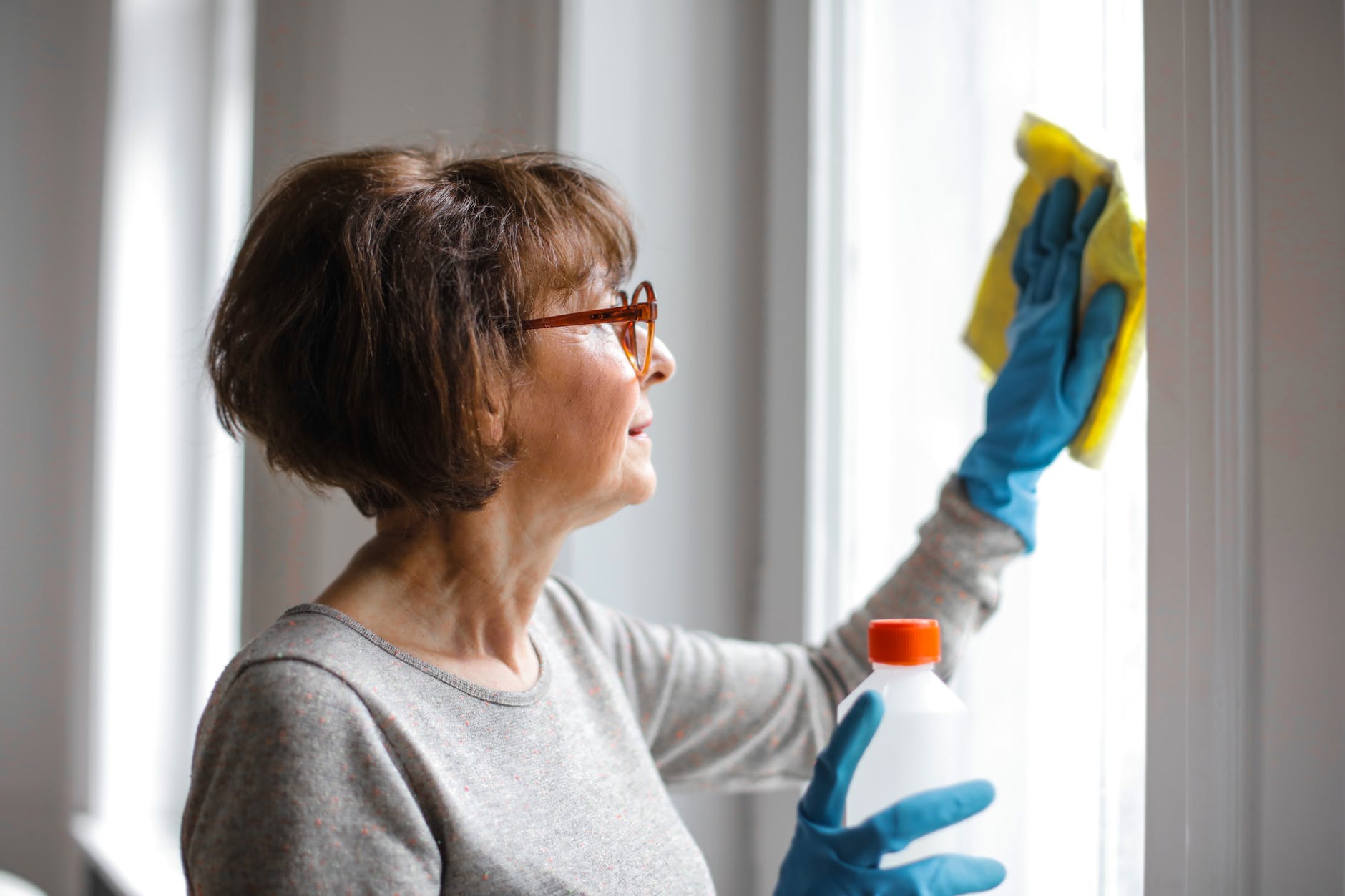 Rooms like home offices, living rooms, and dining rooms are probably less likely to carry germs and COVID-19. There are many often-touched surfaces in these rooms, but depending on your home, most of the room could be taken up by furnishings and decoration. We recommend wiping down coffee and side tables after each use if possible, and to frequently ensure they are not visibly dirty. If you live with people who are in and out of the house often, who are still working at the office, or frequently required to leave the home otherwise, this step is crucial. Otherwise, there is no need to stress about cleaning unused surfaces daily.
Still, some surfaces grab onto germs and infectious viruses more than others because they are used most. These are some surfaces not to miss:
remote controls
game controllers
keyboards and computer mice
cell phones and landlines
light switches and switch plates
doorknobs and doors
staircase railings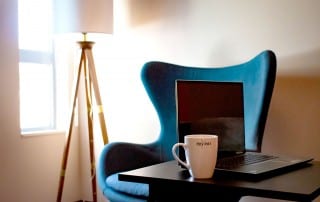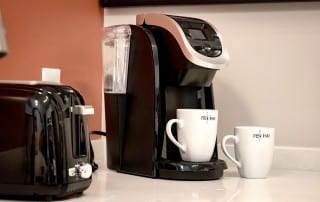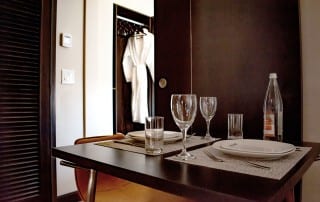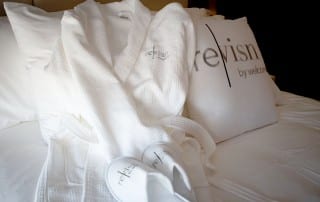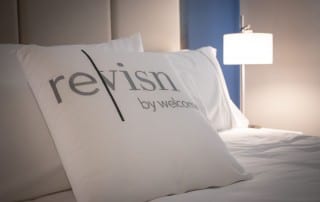 Need a clean place to stay in Raleigh, NC?
Revisn has got you covered. Our executive apartments come fully furnished and fully equipped, including modern designer furniture, high-end appliances, cutting-edge technology, and luxurious personal amenities. For everything else, just ask our 24-hour concierge.
Stay a few weeks or a few months while you explore the city. The flexibility of Revisn lets you decide when your stay beings and ends without being locked into calendar months or long-term leases. All you need to bring is a toothbrush and your clothes. We provide the rest. These short term apartments provide you the residential experience you've been looking for.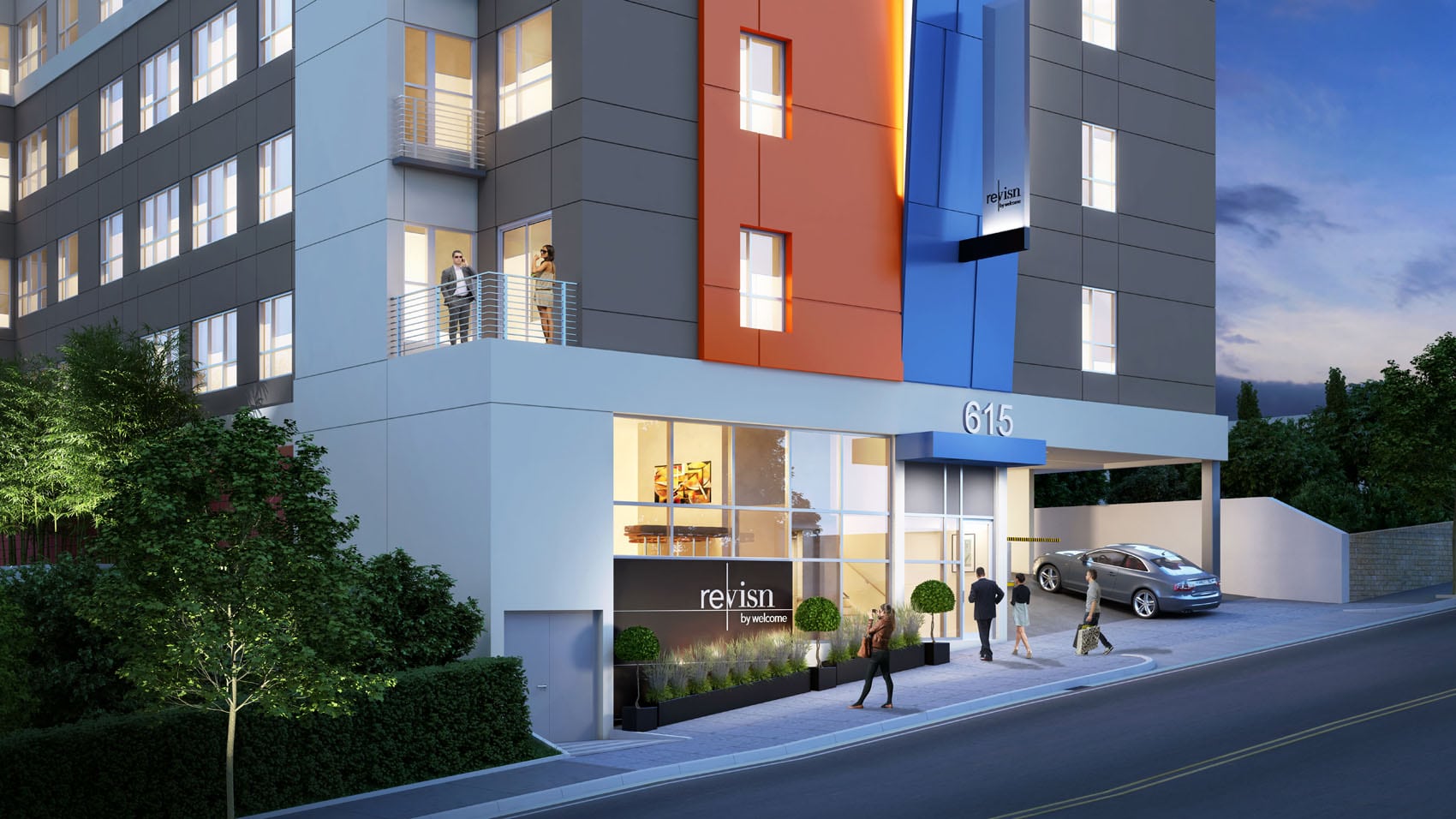 Fully-furnished, flexible lease residential experience with hotel amenities.Revisn is a perfect executive apartment for guests who need accommodations for 30 days or longer.