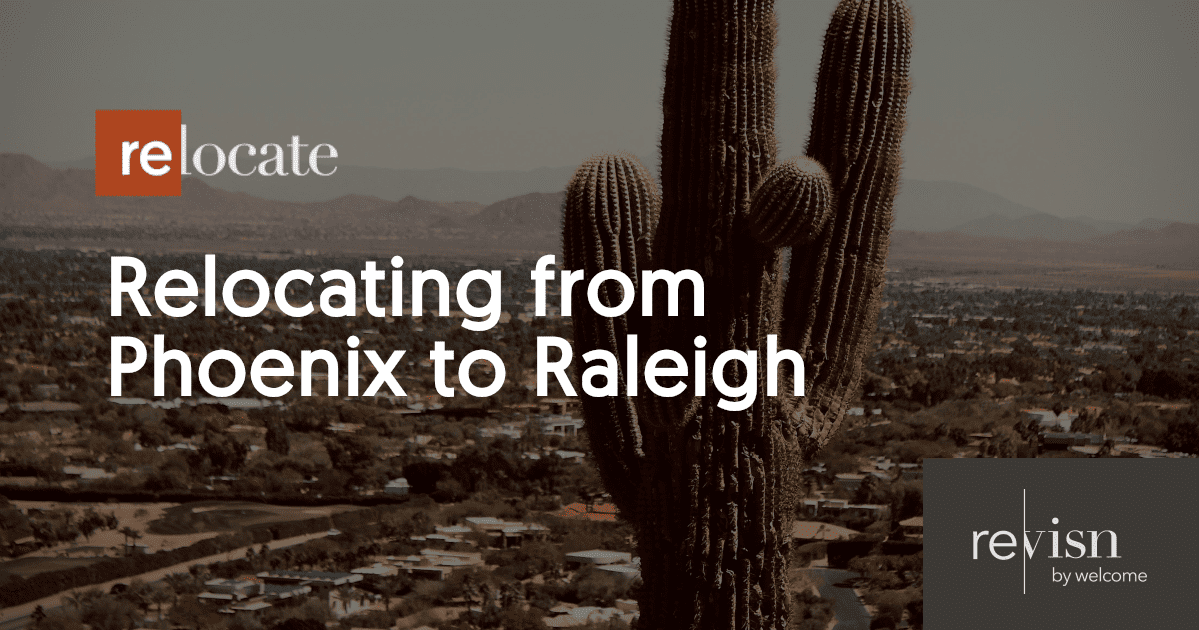 Both Phoenix and Raleigh are highly sought after relocation cities, but statistics show that there has been an influx of relocation from Phoenix to Raleigh in recent years. Whether for a change of scenery, an exciting job opportunity, or a big move with the family, Raleigh is a safe, horizontal move for Phoenicians! Phoenix and Raleigh's costs of living are comparable, but with Raleigh's world class education, leading research and healthcare facilities and an international airport, Raleigh is an optimal choice for those looking to downsize or upsize their city living. Raleigh and the greater Research Triangle Park region of North Carolina is a major relocation hub in the Southeast, and we are still growing. Our job, business, and housing climates are steadily on the rise, making Raleigh the most desirable relocation locale for transplants from smaller or larger cities alike.
Moving from Phoenix to Raleigh
Work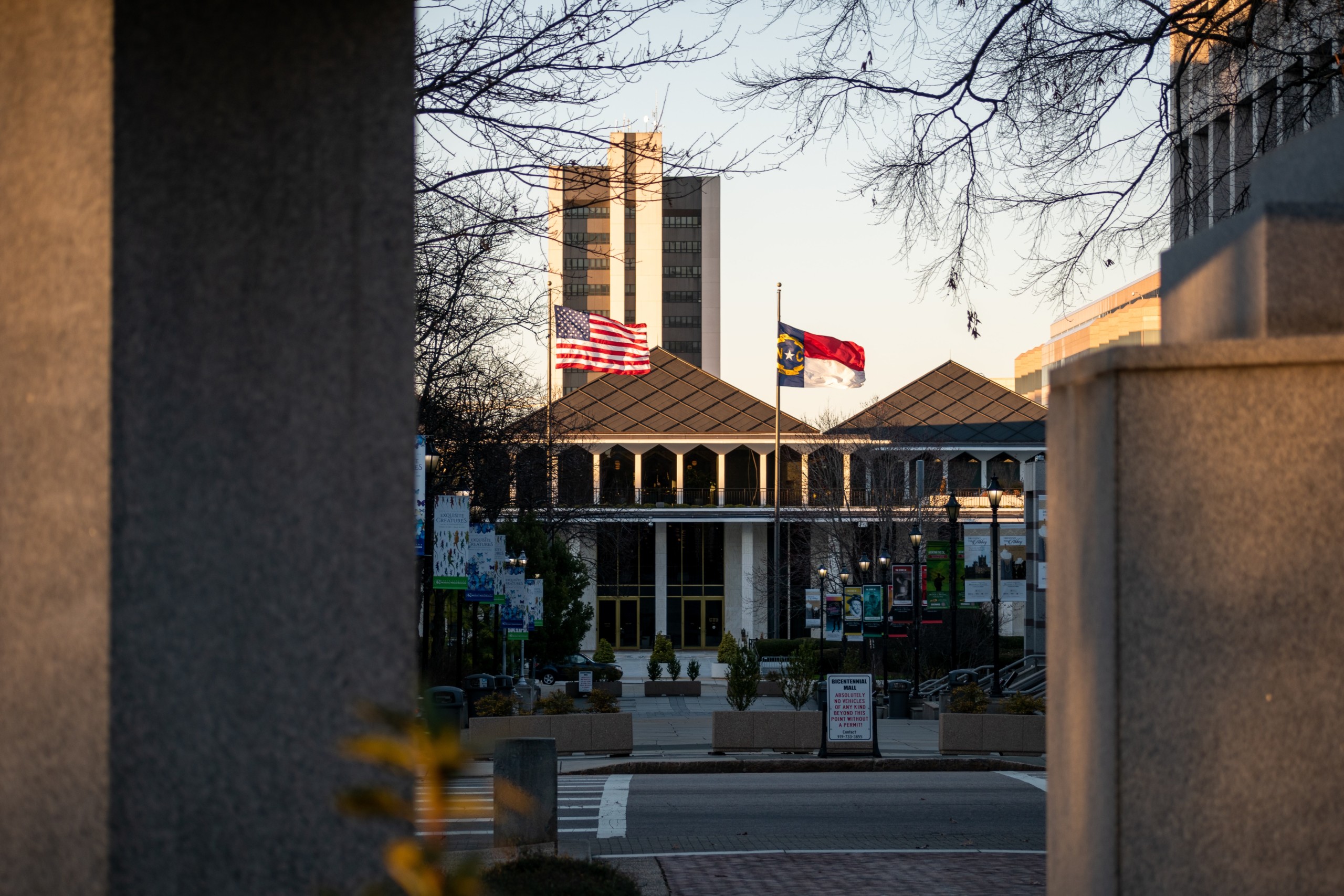 Downtown Raleigh government buildings. Image credit to Elijah Mears
Raleigh is home to competitive job prospects in industries ranging from software to pharmaceuticals. We've even earned ourselves the name "the Silicon Valley of the Southeast"! Phoenix and Raleigh are both known for their comparable landscape of job opportunities and competitive salaries. Raleigh's tech sector, healthcare, and clean technology industries offer employment with exceptional benefits, salaries, and growth opportunities. Not to mention, Raleigh has gotten the attention of multinational corporations, and all-stars like GlaxoSmithKline, Apple, Amazon, Cisco, SAS, and IBM have their roots planted in Raleigh. Even more, the greater Triangle area is home to dozens of universities and colleges including North Carolina State University, University of North Carolina at Chapel Hill, and Duke University. Due to the relative low cost of class-A office space—an average of $24.63 per square foot in Raleigh's central business district (CBD), compared to $30.79 in Phoenix's CBD—Raleigh is an optimal city for incoming startups, digital nomads, and flagship opportunities!
Live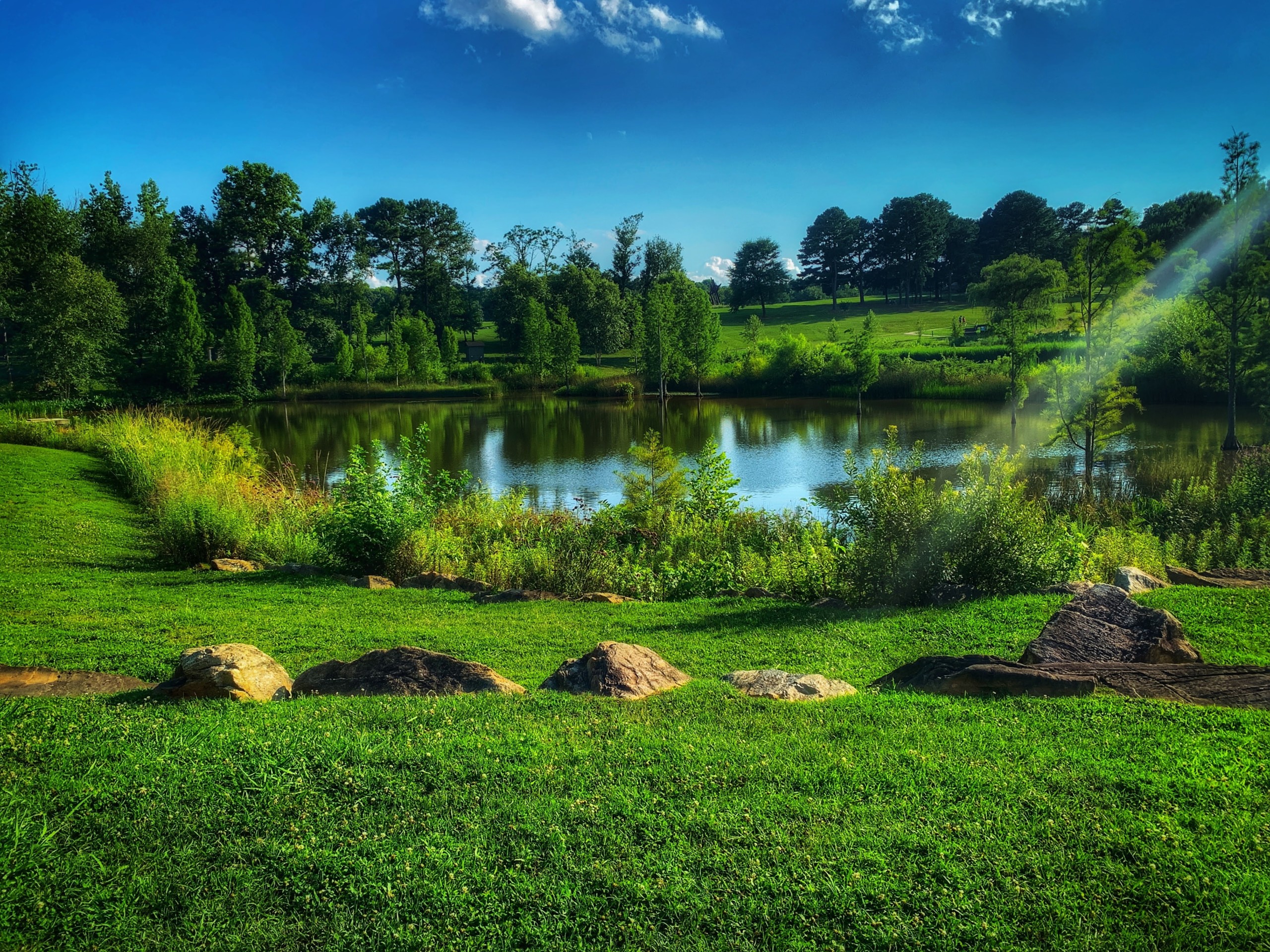 Ann and Jim Goodnight Museum Park at the NC Museum of Art. Image Credit to Sean Russell.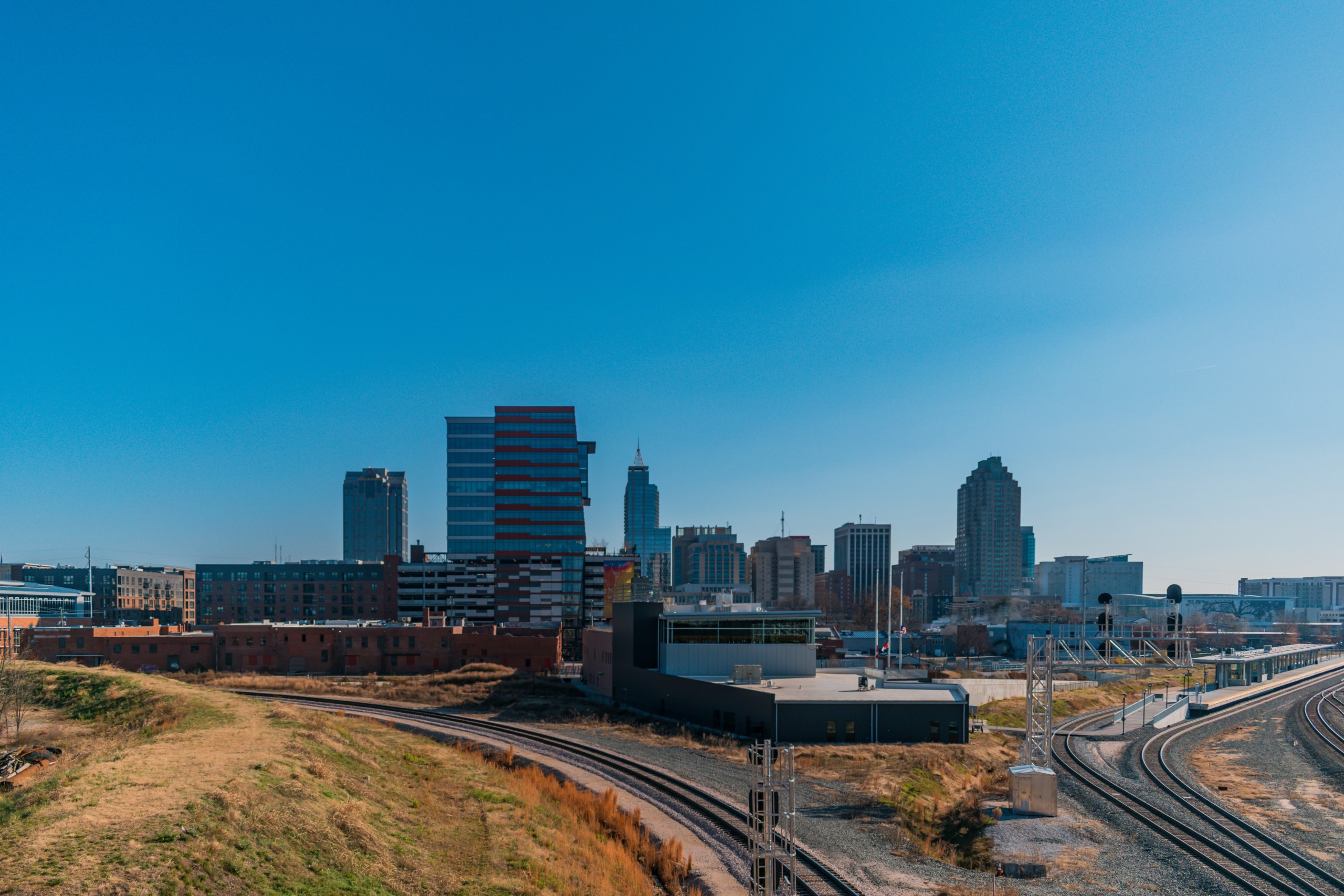 If you are searching for housing in the Raleigh area, Revisn has got you covered. Revisn provides short-term, fully furnished apartment housing. Revisn combines the spacious comfort and relaxing convenience of an executive apartment residence with the amenities of a luxury hotel. Stay for a minimum of 30 days or a few months while you explore the city and plan your next steps in life. Revisn is in the fashionable Glenwood South entertainment district of downtown Raleigh with restaurants, bars, and so much more! The flexibility of Revisn lets you decide when your stay begins and ends without being locked into calendar months or long-term leases. Your residence comes fully furnished and fully equipped, including modern designer furniture, high-end appliances, and cutting-edge technology. For everything else, just ask our 24-hour concierge. All you need to bring is a toothbrush and your clothes. We provide the rest. Revisn redefines everything you think about an extended-stay hotel.
Did you know?
Revisn can also help you find the house of your dreams here in Raleigh through our Revisn Relocation Team network. Choose from our vetted list of local real estate agents, brokers, and insurance agents in the Revisn Residence Connect app to jumpstart your move to Raleigh!
What makes Revisn your best short-term apartment option?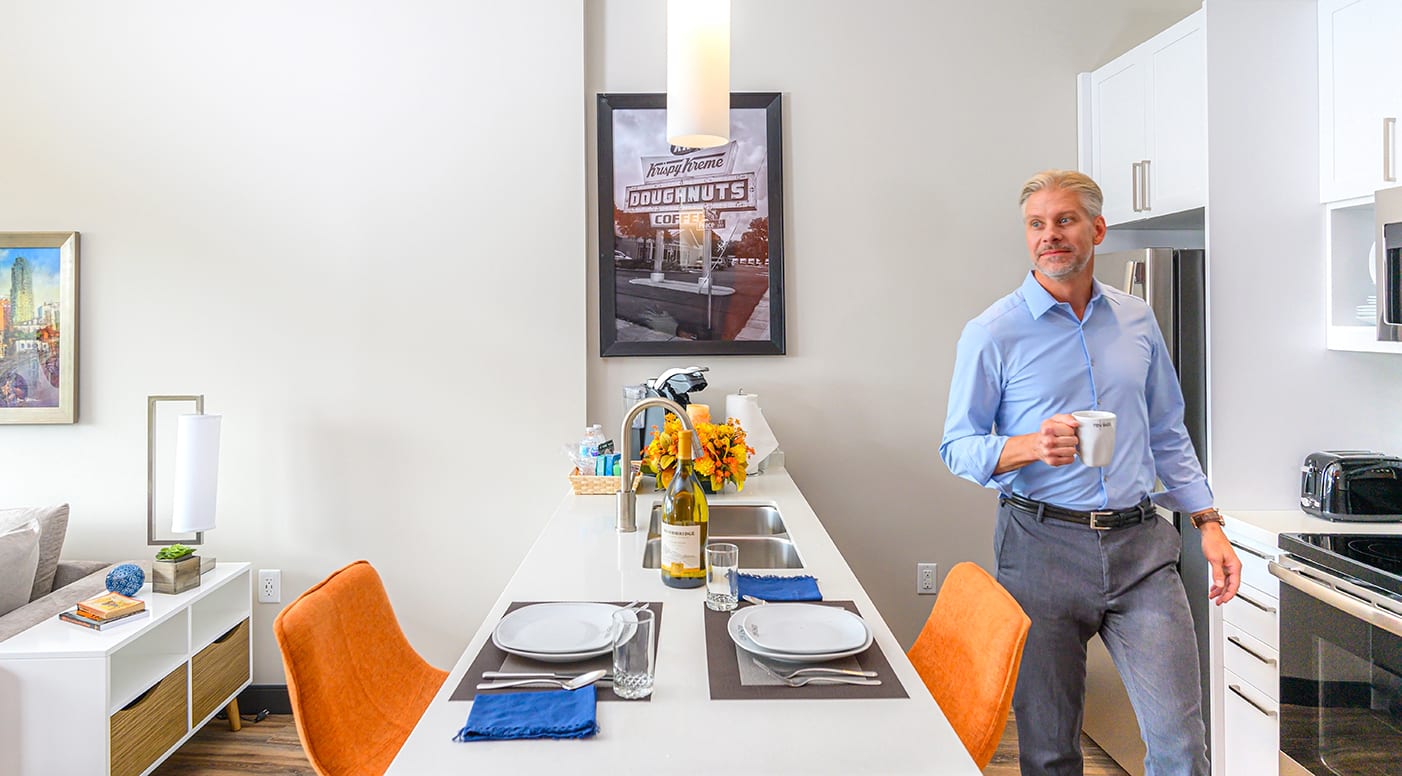 Revisn not only corners the market in affordable, fully furnished short-term housing in Raleigh, but we also care about the needs of our guests. Every aspect of the Revisn experience has been designed for the 21st century traveler: the family, the solo businessperson, and the curious tourist.
At Revisn, we love pets! Every guest is welcomed to bring any pet under 40 pounds for a small deposit fee and signed pet agreement. Settle in with your furry friend without relying on a friend or boarding facility.
Advanced technology is not an afterthought at Revisn. It permeates every aspect of your stay while becoming utterly transparent. Control your stay via the Revisn smartphone app. Your smartphone becomes your building and residence access key, your connection to Revisn's 24-hour concierge, your source for dining and shopping recommendations, and your source for controlling every aspect of your residence.
Passionate about saving the Earth? Us too! Revisn's rooftop terrace is fitted with solar systems of 134 modules angled to maximize the amount of sunlight they will receive on its posterior roof. These panels produce 20% of our building's power. This is equivalent of 1,086 tree seedlings planted, 92,397 pounds of carbon offset or 102,722 miles not driven. Check them out for yourself when you stay with us by enjoying some time up on the terrace.
Call Revisn today at 919-999-0160 and take that first step to becoming a North Carolinian.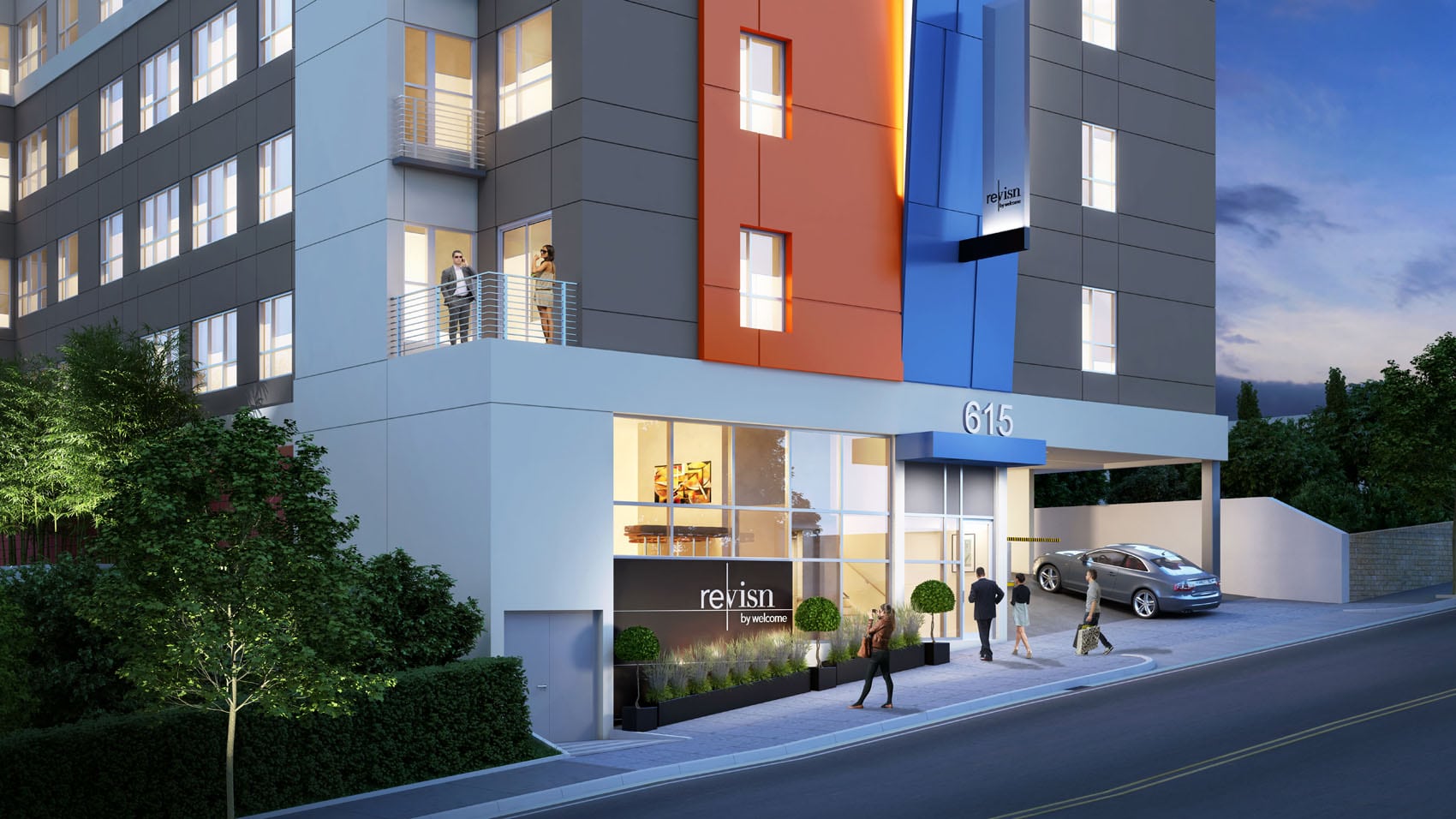 Fully-furnished, flexible lease residential experience with hotel amenities.Revisn is a perfect executive apartment for guests who need accommodations for 30 days or longer.