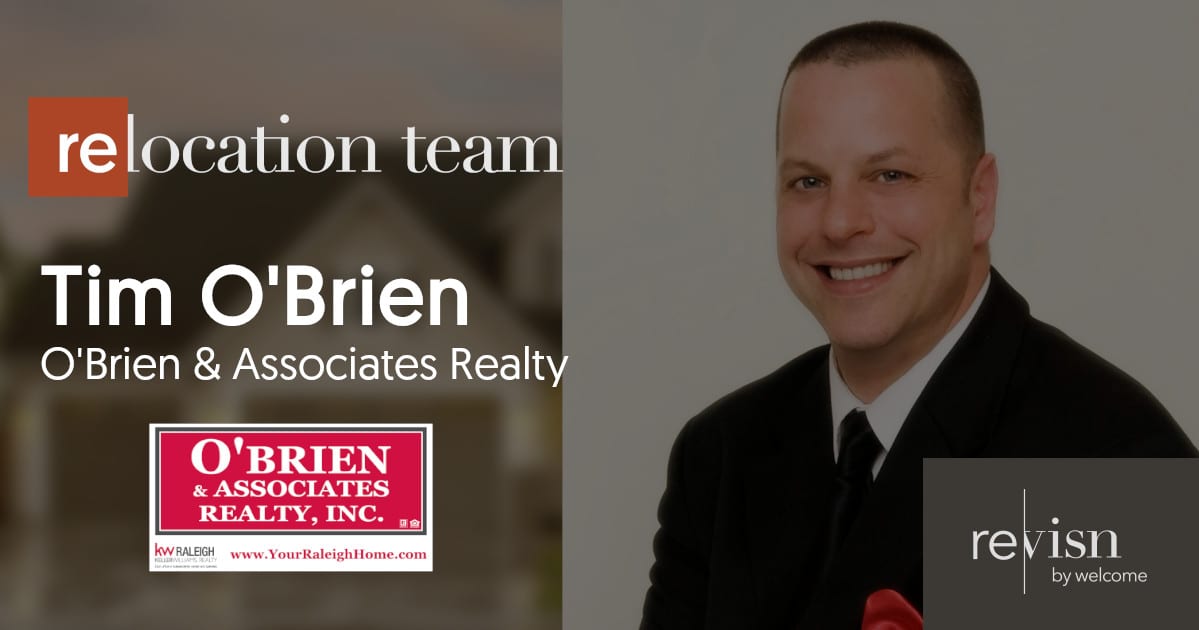 Meet our Relocation Team!
The new Relocation Team Spotlight features exceptional real estate agents and brokers apart of the Revisn Relocation Team, a one-stop digital location for relocating guests and agents alike!
Our next agent spotlight goes to Tim O'Brien, founder of O'Brien and Associates Realty, Inc. agency at Keller Williams Raleigh.
How long have you been in business?
I have been in real estate for 28 years!
How well do you know the Raleigh area?
I know the Raleigh/Triangle area inside and out – like the back of my hand!
What sets you apart from other agents in Raleigh?
No matter what your real estate needs are, I have you covered. I work with first time home buyers, buyers, sellers, new construction, custom homes, land, property management, rentals and commercial. Our team specializes in all aspects of real estate.
How deep is your professional network if your client needs contractors, etc.?
I have a large database of contractors & real estate professionals! No matter what your need may be - I have someone that can help in a hurry!
If a client selects you as their agent, what is the first thing you two need to do to get started?
Contact me via telephone or email so we can discuss your real estate goals in depth.
If buying a home, let's get you pre-approved. If you're selling a home, let's determine your market value. If you are relocating to another place (anywhere in the world), let's match you up with the best agent for your needs.
More about Tim
I am a huge animal! I enjoy trying different restaurants and can usually recommend a place for any cuisine and in my spare time. I enjoy playing sports, working in the yard or doing home decoration- I can help you with tips and suggestions for your yard and interior design as well!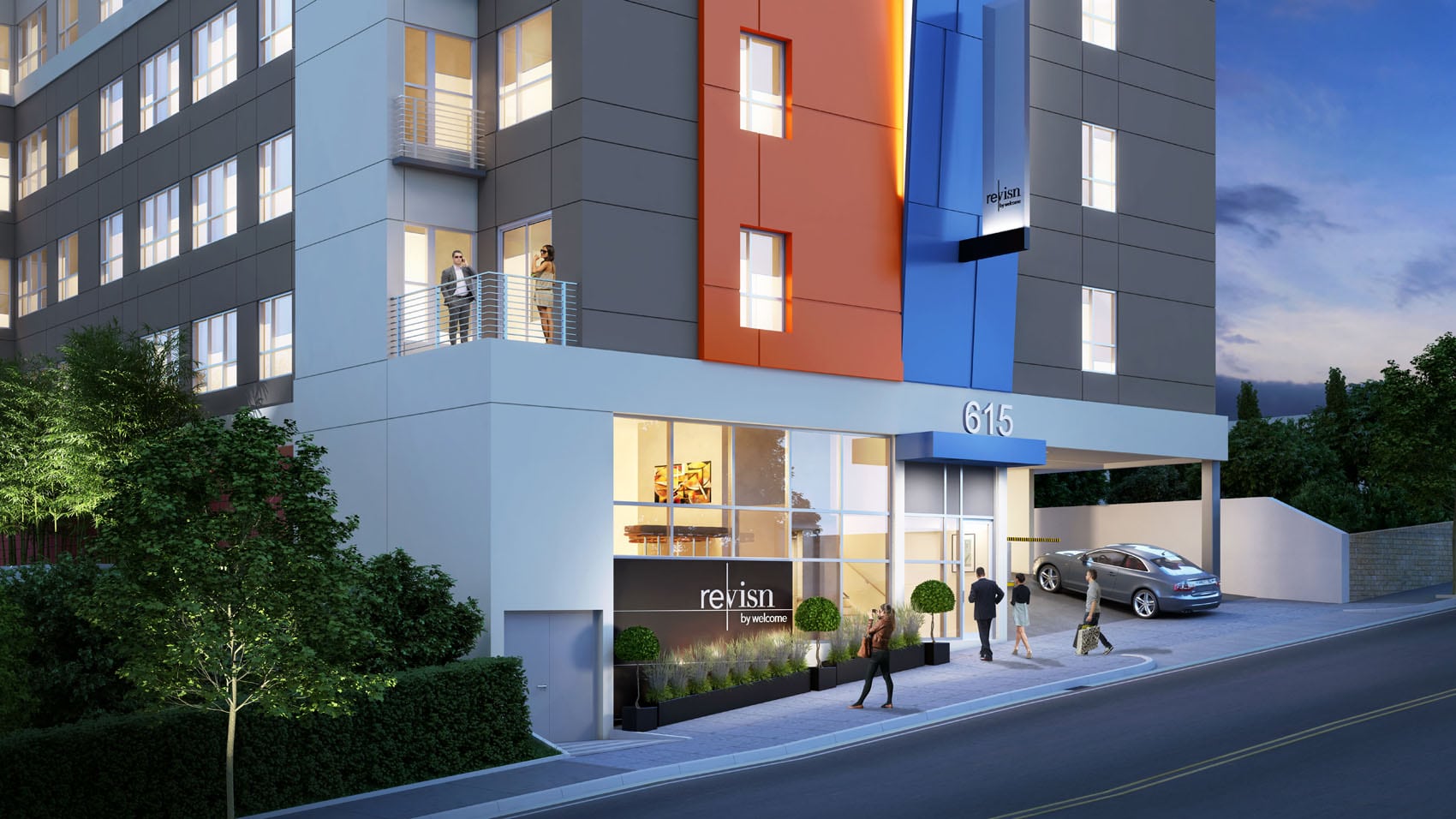 Fully-furnished, flexible lease residential experience with hotel amenities.Revisn is a perfect executive apartment for guests who need accommodations for 30 days or longer.