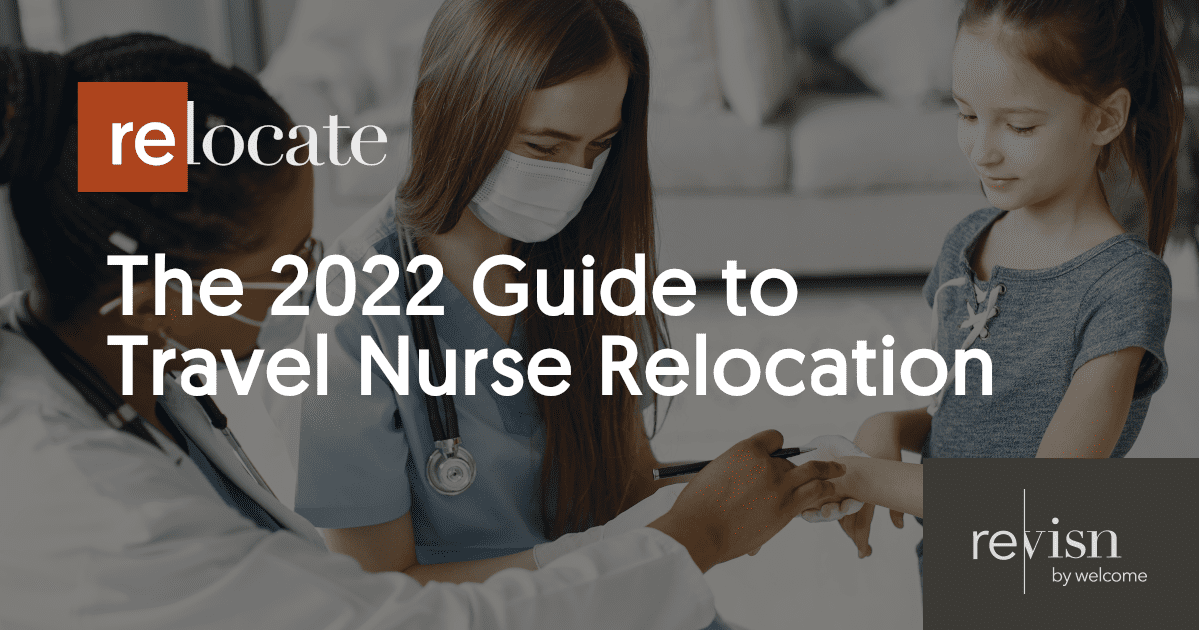 Since the COVID-19 pandemic began, travel nurse relocation is in high demand in cities all over the United States, and even the most seasoned travel nurse can struggle finding adequate housing in a new city, especially with recent issues of inflation. These nurses are typically connected to networks that assist with finding temporary housing in their new city of residence, but not every traveling healthcare professional finds housing that suits their specific needs. Travelers today require a more tailored, stylish, and seamless accommodation experience. Luckily, in Raleigh, North Carolina, Revisn fills that role for all incoming travel nurses in the Triangle area with fully furnished apartments, luxury amenities, and more. Read on for Revisn's best tips on locating affordable, temporary housing as a travel nurse.
Affordability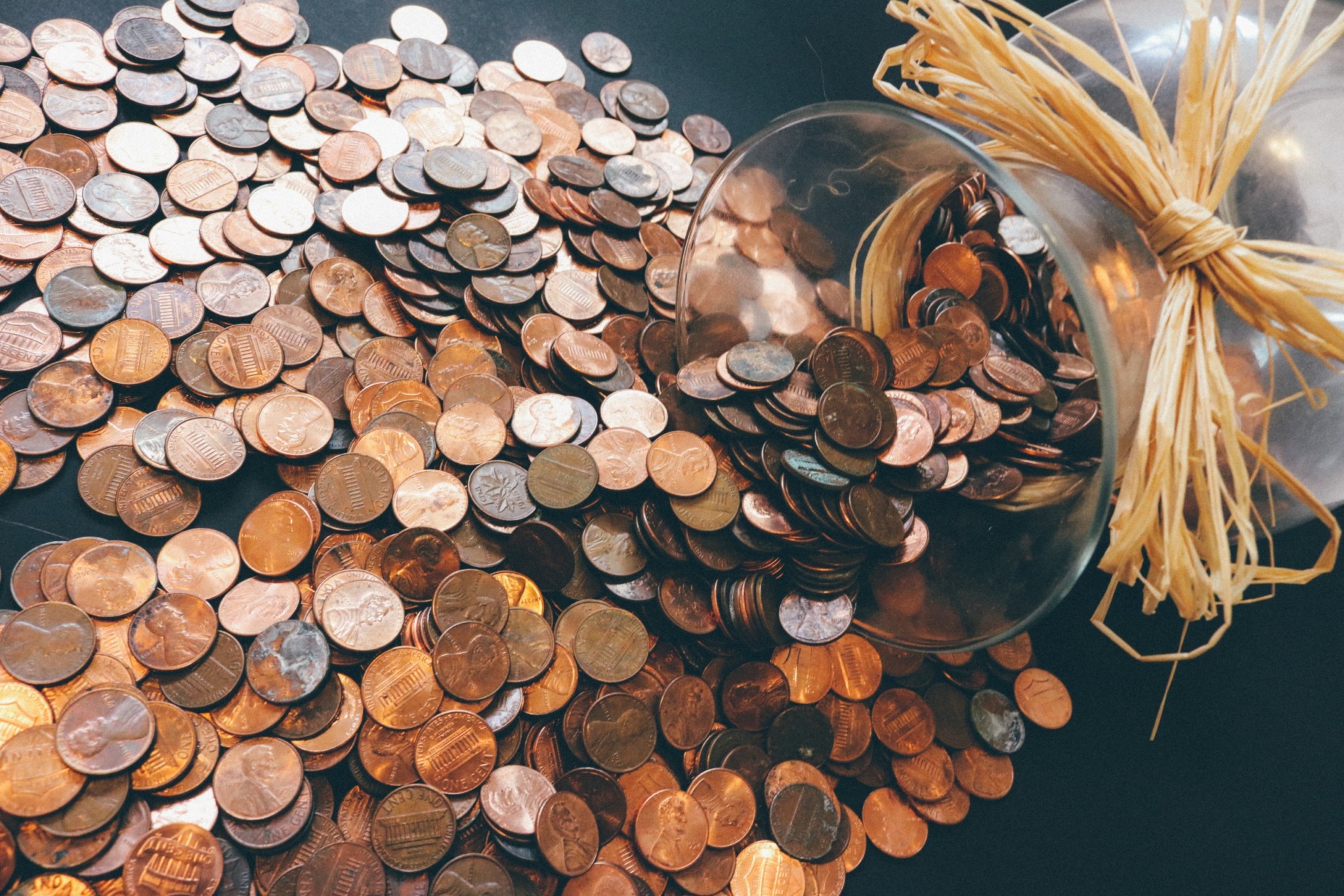 Amid this pandemic, affordable housing is a must for everyone, especially the traveling healthcare professional. We know now in 2022 that this is harder to come by as housing and rental prices have soared. Before committing to a new assignment, decide if you are willing to move to the area and if you can afford it. Research the median apartment and housing rental rates in your new city. Sometimes, a travel nurse agency will board their nurses in a preferred hotel, but remaining on assignment for several or a year in a cramped hotel room is not ideal. If the agency opts to cover any or all relocation expenses, be sure to select a temporary housing facility with all-inclusive rates with no hidden fees. Nurses can also search for their own housing that fits their budget as well. Travel nurses coming into Raleigh will be pleased to know that Revisn's short-term apartments are offered at one affordable monthly rate with no extra utility fees, furniture rental costs, or deposits. This monthly price also include weekly housekeeping services, a YouTube TV subscription, and enterprise-grade Wi-Fi with each unit. If traveling with a partner to cut costs, Revisn offers affordable two-bedroom residences as well.
Location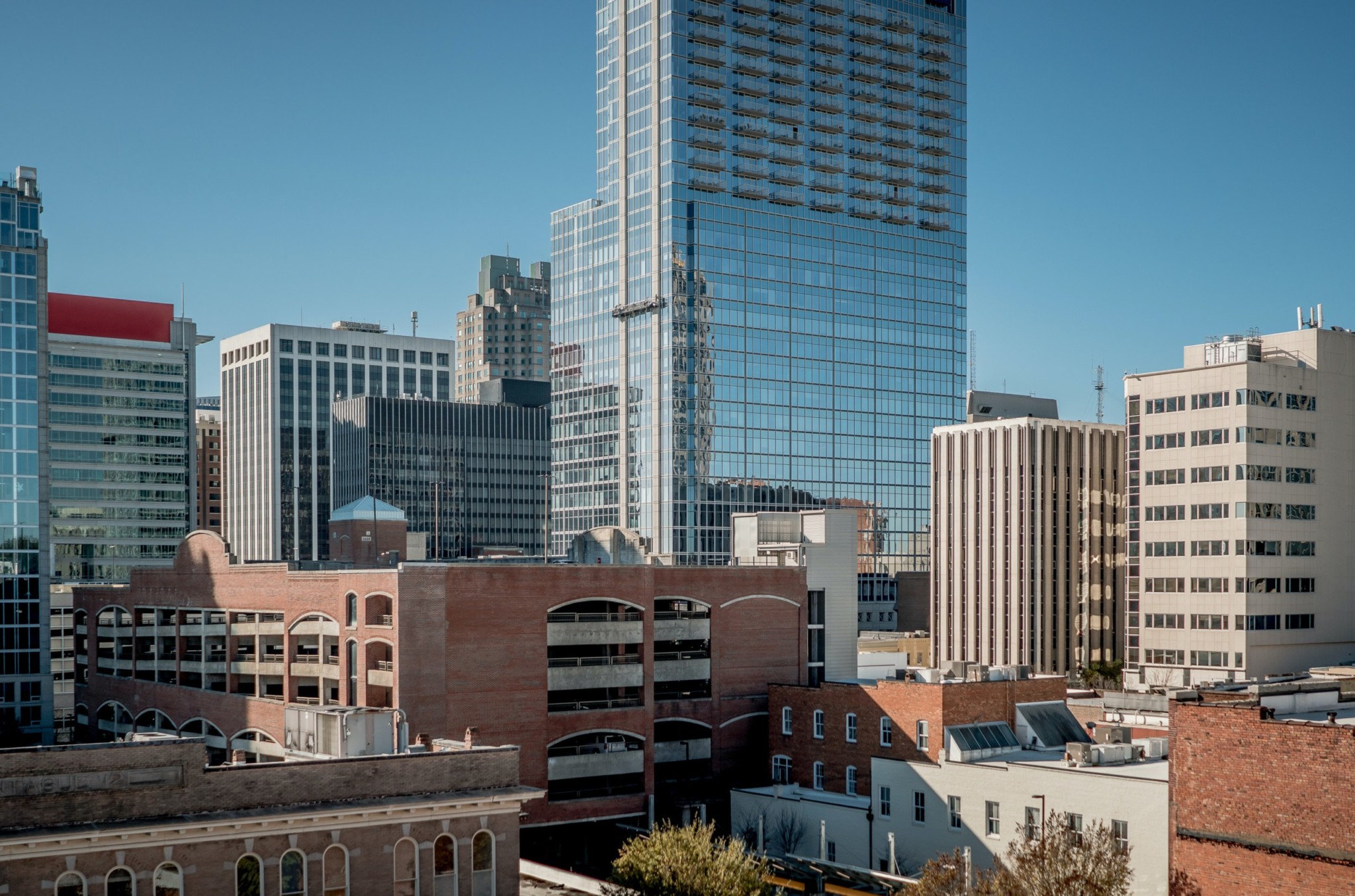 Traveling for work doesn't have to mean no play! Nurses should select accommodations near metropolitan areas that can sustain their work and lifestyle needs. Whether it's conveniently located to a place of work, in walking distance from local restaurants, or in a quiet area of town, the location of temporary accommodations has a big impact on the daily life of a travel nurse. Location searches should begin as close to the assigned hospital or healthcare facility as reasonable. If struggling to find a suitable housing option, expand the search to surrounding regions of the workplace. While it is most likely more important to be close to the hospital or healthcare facility, travel nurses should not have to compromise living location for local flair. Revisn Raleigh is nestled in the stylish Glenwood South neighborhood just inside the Downtown region, centrally located to Duke Raleigh Hospital, UNC Rex Healthcare, and WakeMed Raleigh Campus hospitals. Enjoy restaurants, entertainment, and shopping all just a walk away. Revisn's location blends the best parts of living in a city with a quieter, more residential feel compared to the hustle and bustle of Downtown.
Furnishings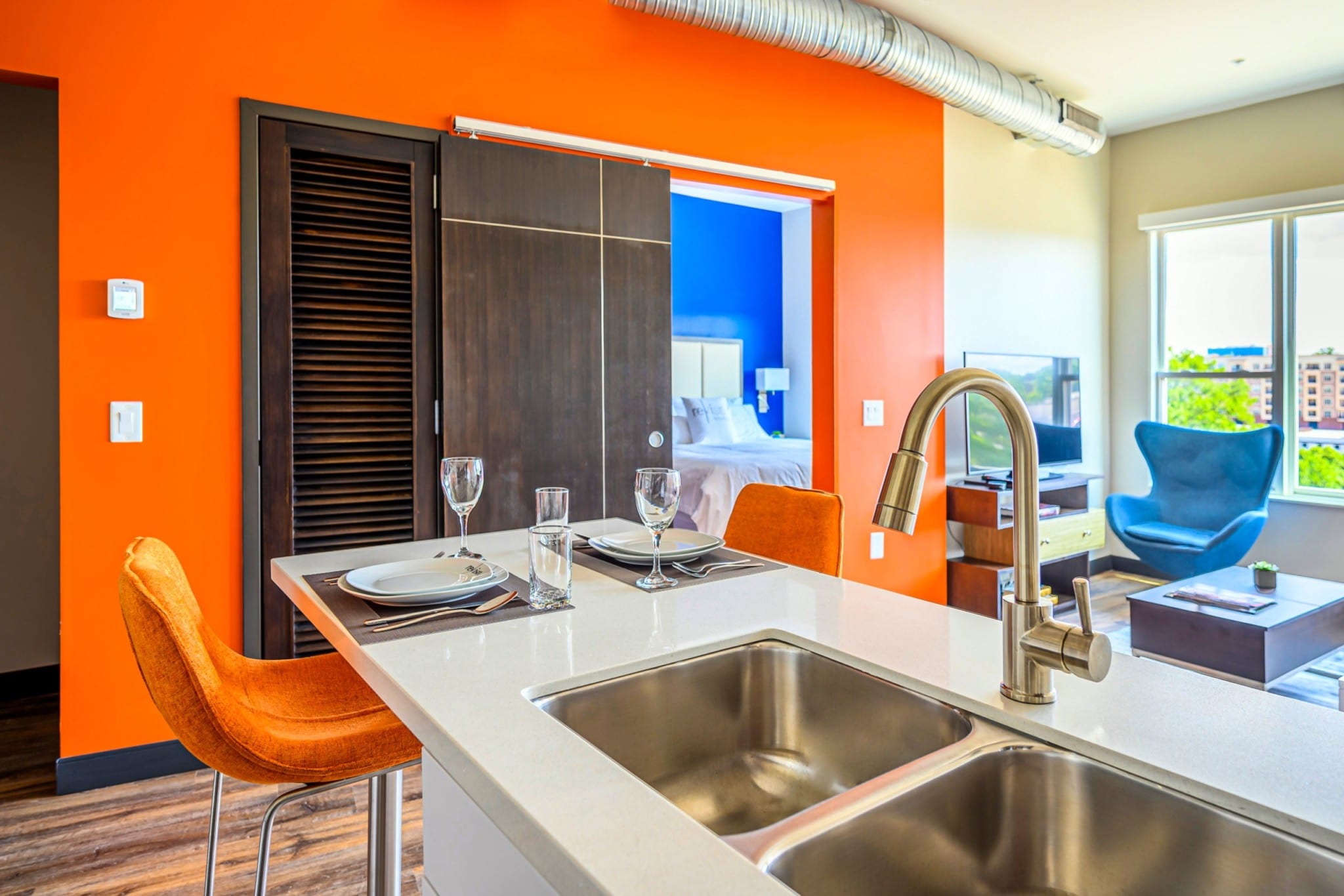 Cleanliness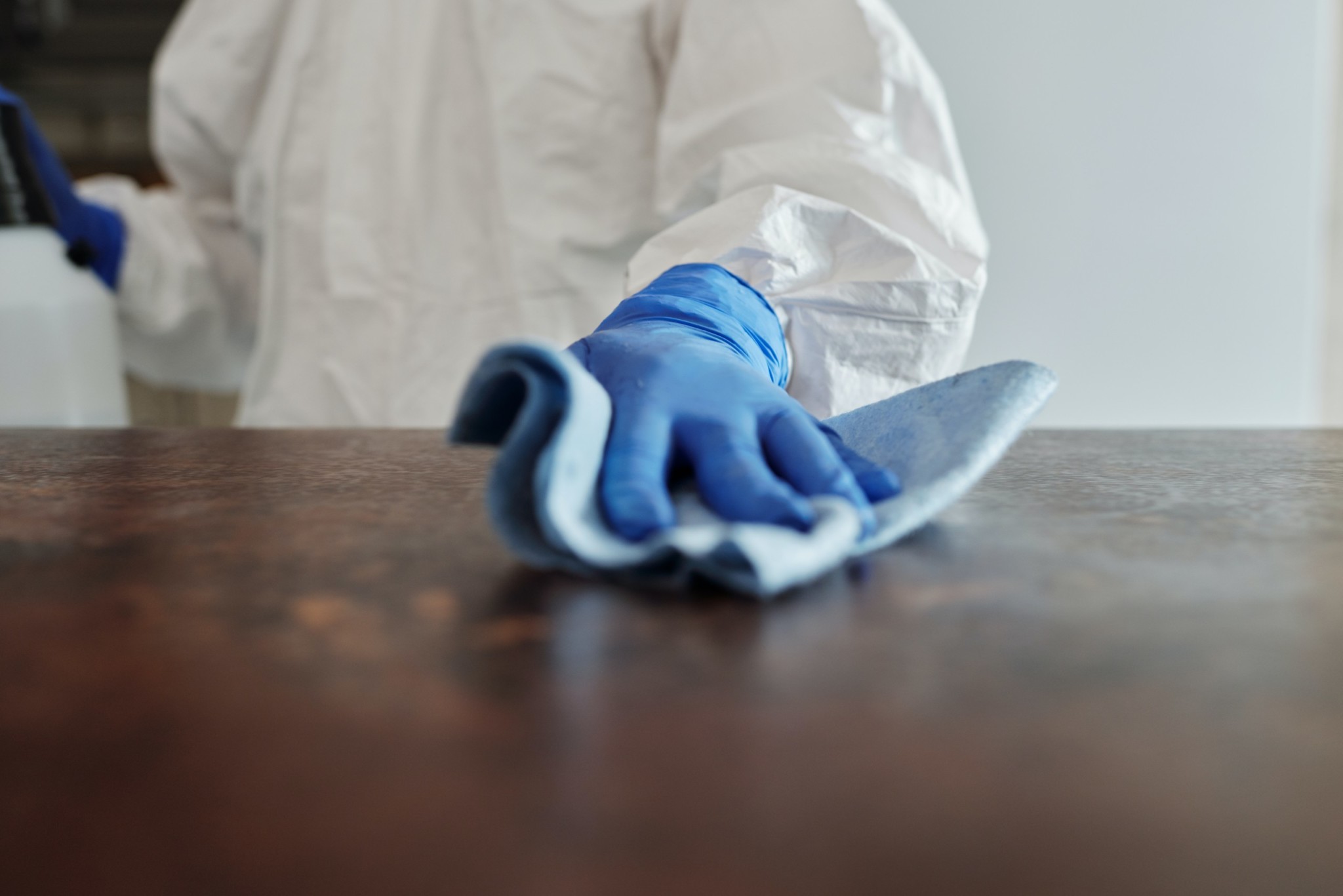 When selecting an apartment for temporary stay, travel nurses should obviously be aware of COVID-19 sanitation practices put in place by their accommodation facility. While the pandemic began 2 years ago, that does not mean that protecting oneself while working in the medical field should be ignored. The best temporary housing facilities uphold mask policies, clean common areas and high-touch surfaces throughout the day, and maintain stringent social distancing guidelines. Revisn is committed to the safety to all our guests and staff by implementing the above and more, including daily temperature checks of all employees, no-contact check-in, and guaranteed sanitization of airflow. For more details on how Revisn is keeping clean during COVID-19, read our blog "Why Revisn is Your Safest Short-Term Apartment Option."
Why Revisn?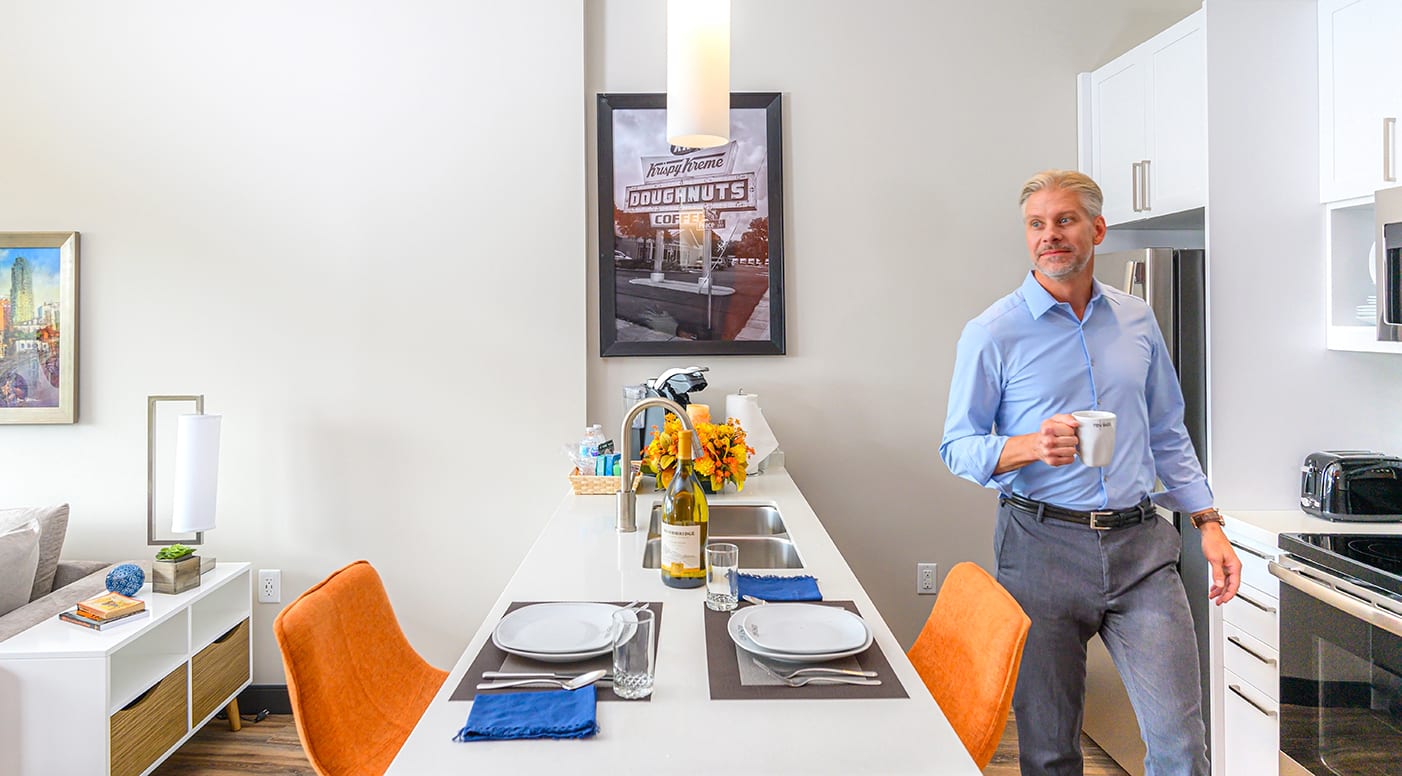 Travel nurses relocating to Raleigh, North Carolina choose Revisn for their short-term accommodations. Our executive apartments come fully furnished and fully equipped, including modern designer furniture, high-end appliances, cutting-edge technology, and luxurious personal amenities. For everything else, just ask our 24-hour e-concierge. Families staying with Revisn have cited our weekly housekeeping services, high-tech entry security, and reservation flexibility as their most valued services. The flexibility of Revisn lets you decide when your 30 plus day stay begins and ends without being locked into calendar months or long-term leases. All you need to bring is a toothbrush and your clothes. We provide the rest for your travel nurse relocation.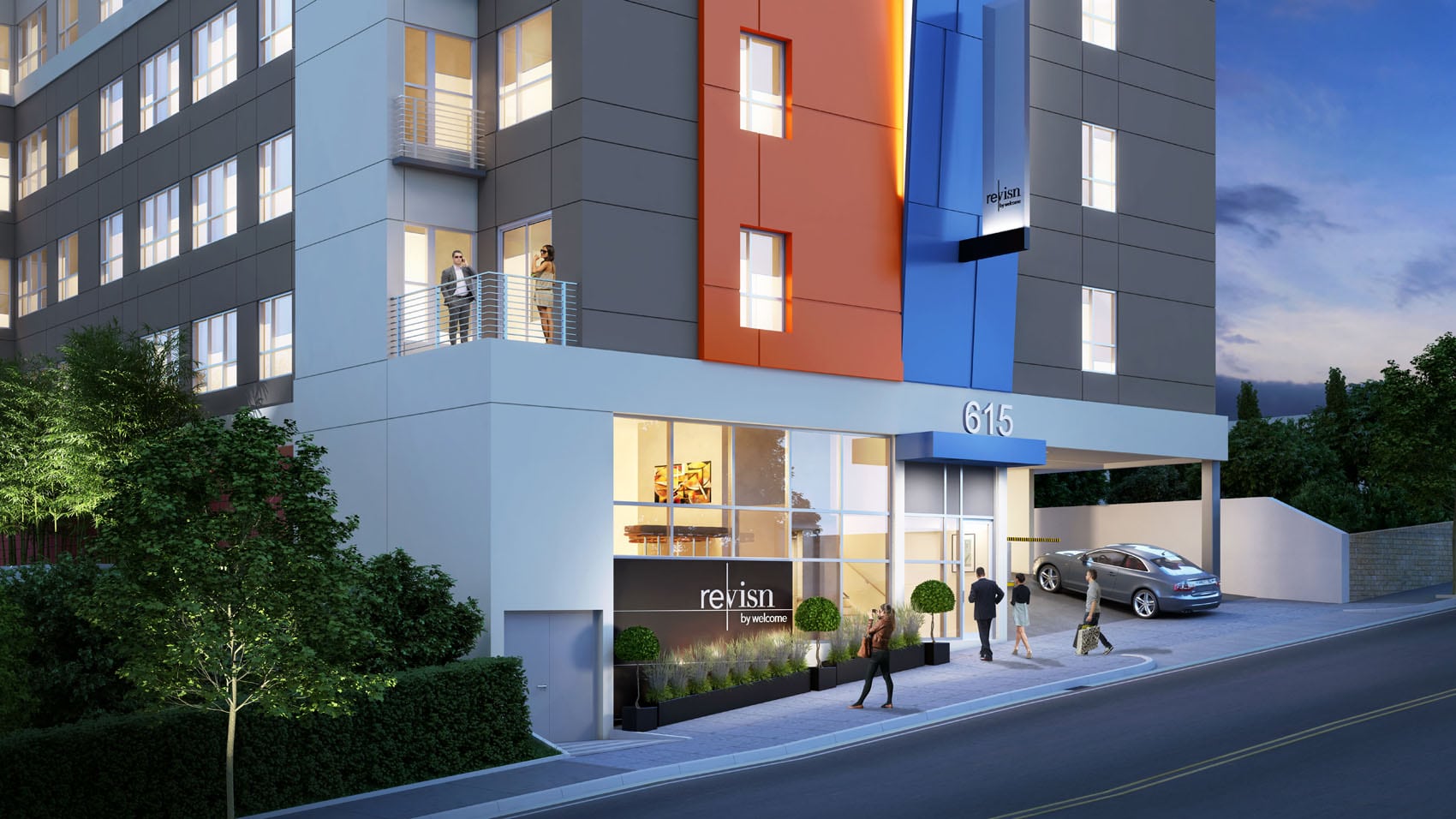 Fully-furnished, flexible lease residential experience with hotel amenities.Revisn is a perfect executive apartment for guests who need accommodations for 30 days or longer.