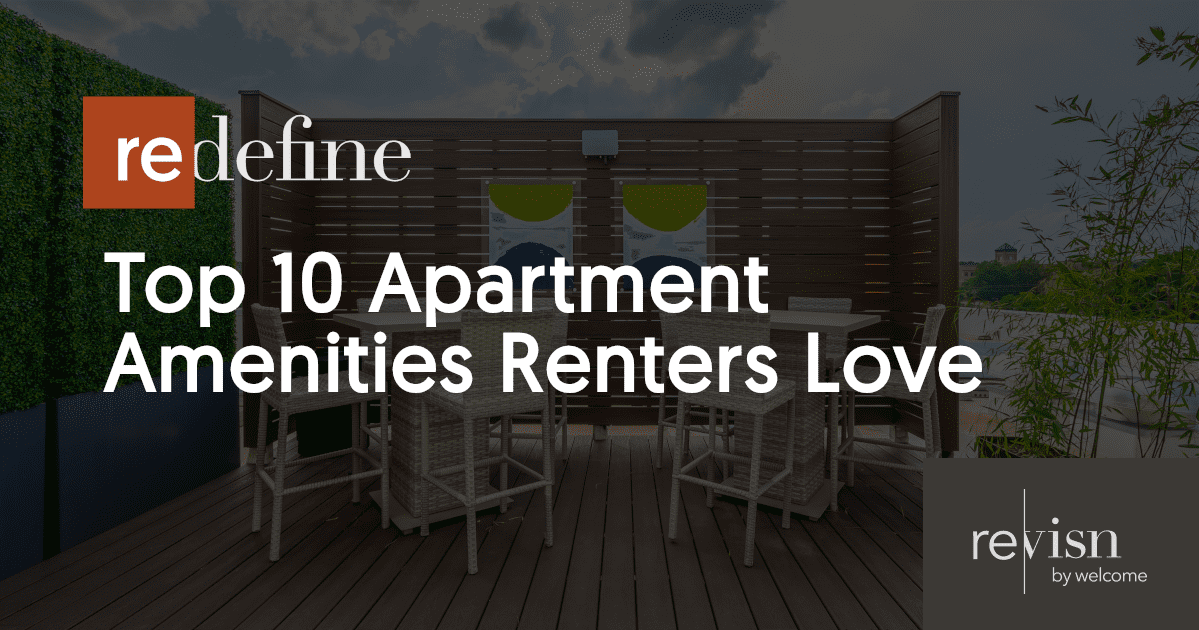 Just what are 21st-century renters looking for in their next apartment? The best part about renting within an apartment community are all of the additional perks, or amenities. Revisn lists the top apartment amenities renters are crazy about.
A Fully Furnished Residence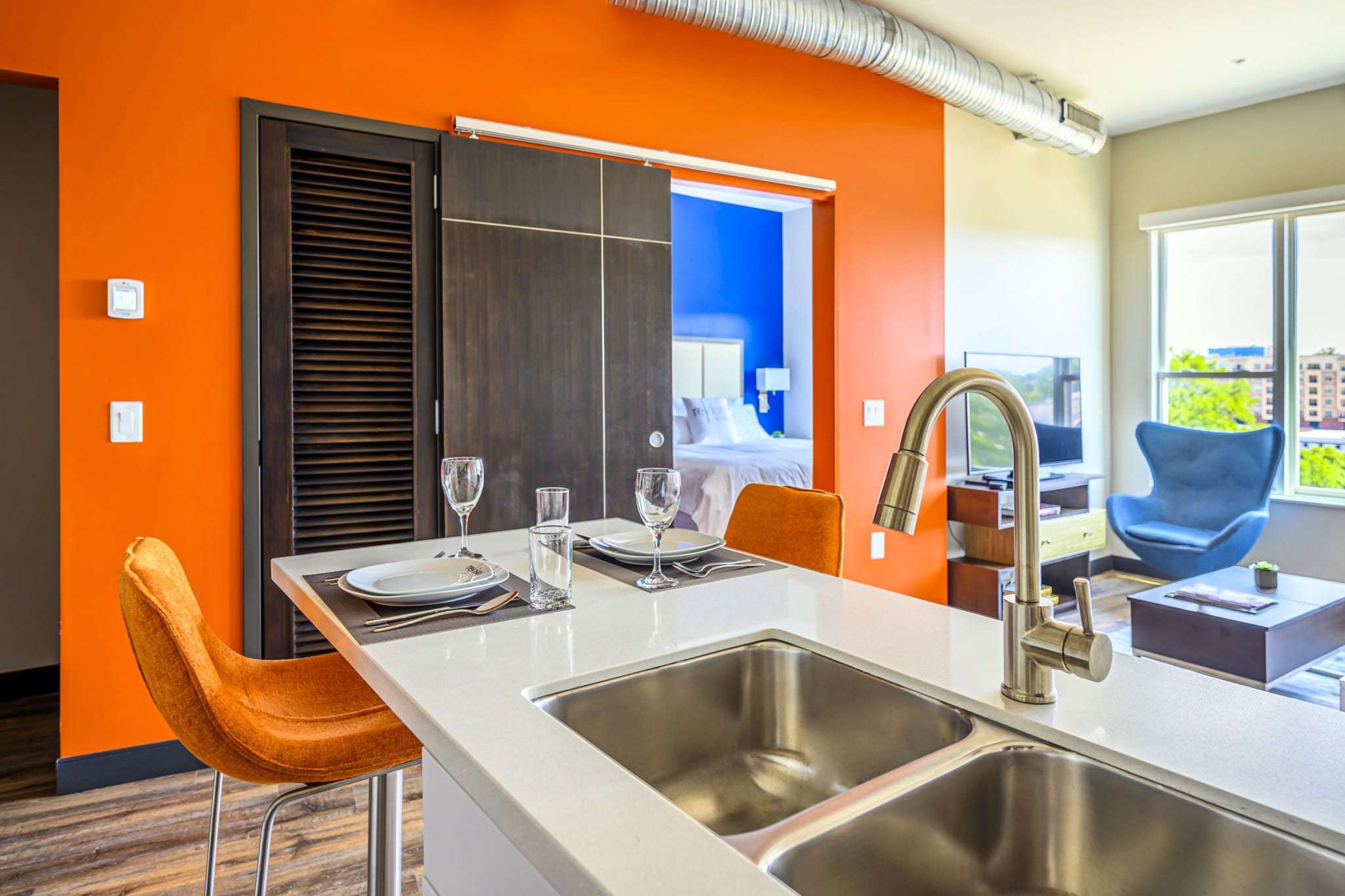 Not so surprisingly, fully furnished units are one of the top apartment amenities that renters want. Furnished to fully furnished apartments include all furniture, kitchenware and accessories, and décor necessary for a suitable and stylish living space, which makes moving in and out easy. Every corporate apartment at Revisn is fully furnished including a fully stocked kitchen; just bring your toothbrush to settle in!
Virtual Assistants and Smart Technology
Smart technology is all the rage with the current crop of renters. The top amenity for these respondents to an Apartments.com survey? A smart fridge! Revisn is decked out in all of the latest high-tech features from the rooftop to your residence to our basement. Complimentary, enterprise-grade, high-speed wireless broadband is offered in each room, as well as an Alexa device for 24-hour concierge service. See how it works here! Residents also control their stay via the Revisn smartphone app.
Pet-friendly
Renters with pets (and there are a lot of them in the market) want to choose a residence that's luxurious, furnished, and most importantly pet friendly, making this one of the top apartment amenities. Most all apartments require a pet deposit, but it'll be a drop in the bucket compared to boarding your pet for months at a time or contacting sitters. Revisn's short term apartments are pet-friendly all 365 days of the year! Bring your Woof or Meow to Revisn and only pay a one-time pet deposit fee, ensuring you and your fuzzy one can stay together.
Rooftop Space
Renters LOVE a rooftop garden, terrace, and lounge! This topped our list of favorite amenities. Breathtaking city skyline views await you at our open-air, furnished rooftop terrace. Catch some rays while you work from home with our enterprise-grade Wi-Fi coverage. Enjoy drinks and socializing with friends while you enjoy the sunset six stories up!
Washer and Dryer
Renters save money if their apartment has a washer and dryer attached to those hookups! Each executive apartment at Revisn includes the highly energy-efficient LG Two-in-One washer/dry combo. Money-saving and energy-reducing, your in-room washer and dryer takes the guess work out of your corporate stay. Never visit a laundromat or hotel washroom again when you book Revisn. Our apartments are designed to resemble your home, including your appliances. Rest assured all of your needs will be taken care of here.
Sustainability and Green Initiatives
When apartments are committed to a greener planet, renters are happier. Our rooftop terrace is fitted with 134 modules angled to maximize the amount of sunlight they will receive on its posterior roof. These panels produce 20% of our building's power. This is equivalent of 1,086 tree seedlings planted, 92,397 pounds of carbon offset or 102,722 miles not driven. Check them out for yourself when you stay with us by enjoying some time up on the terrace!
Property-wide, Enterprise-grade Wi-Fi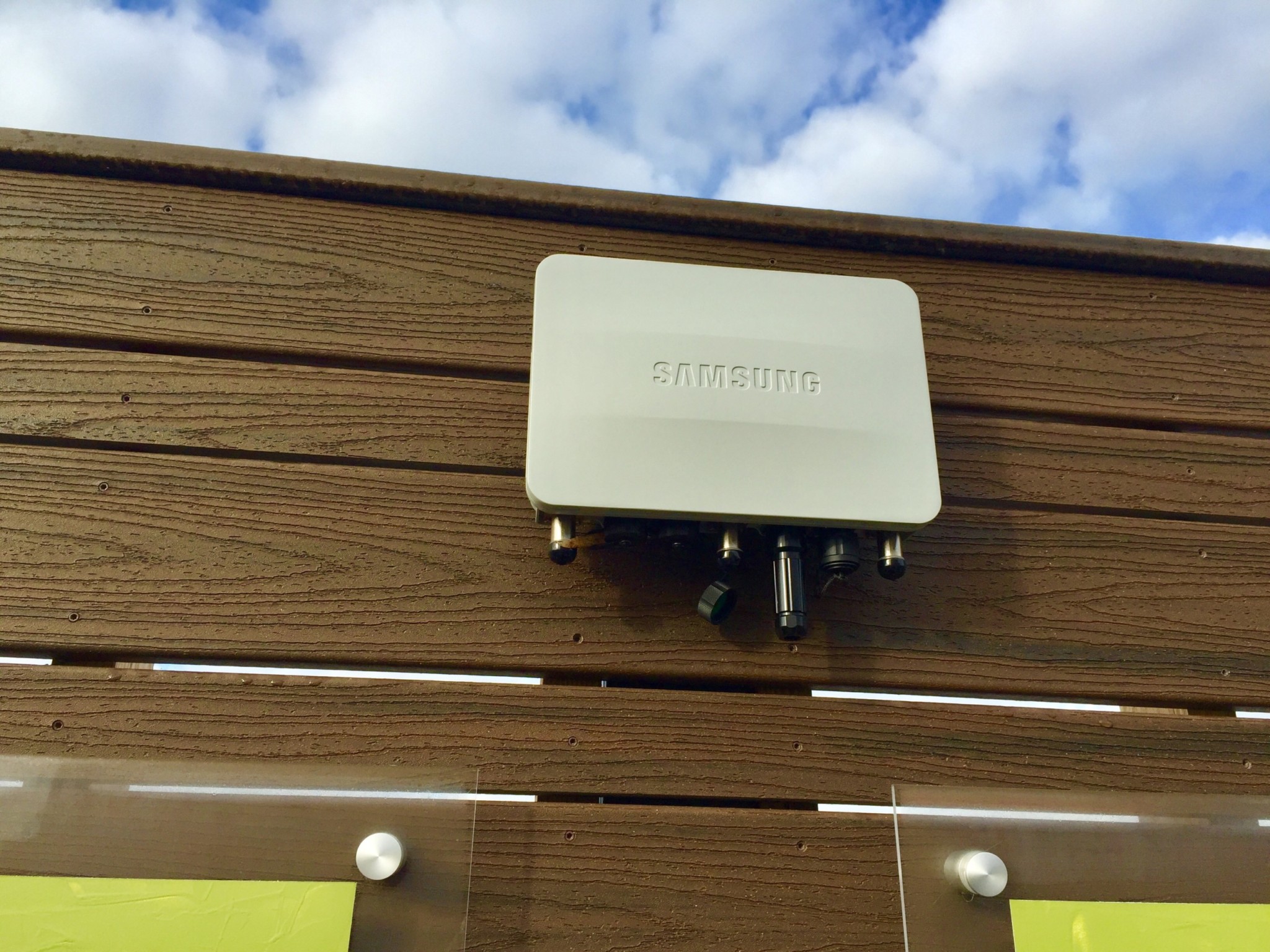 Revisn finds that today's guest travels with at least 3 or more devices and expects fast, reliable connectivity to check emails, stream music, watch movies, and video chat. We understand that free Wi-Fi is not a luxury, but a necessity. To provide an industry-leading Wi-Fi experience, Revisn has ensured that guests have access to an enterprise-grade Wi-Fi network linked with their reservation to provide personalized, faster, safer, and simpler connectivity. Even our rooftop terrace includes access to our high-bandwidth network!
Enhanced Security and Safety Features
Traditional apartments typically use lock-and-key security for their residents, but more and more communities are beginning to take advantage of enhanced security measures. Revisn's corporate apartments provide state-of-the-art security features like our Butterfly MX two-way video intercom entry system and enterprise grade Wi-Fi with a secure in-room SSID network. At Revisn, there is no need to check in at the front desk with lengthy check in lines!
Keyless Entry
With all of that added security, like our Smart doorbell, renters also want the ease of access to their own apartment streamlined. Keyless entry has become a popular alternative to a lock and key. At Revisn, the building and your residence entry are keyless via the Revisn Residence Connect App. Use your Bluetooth-enabled device to open the door to luxury!
Resident Mobile App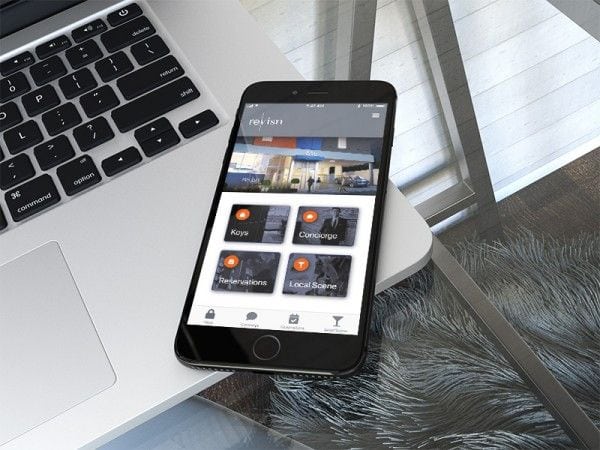 Renters want connection to their apartment community, and enjoy learning more about the city around them. Revisn's Residence Connect App, available to download on iOS and Android, connects our residences to their apartment and Raleigh. Search for the best food, shopping, and entertainment options, connect with local real estate agents and chat directly with our concierge at any time of day. The Revisn Residence Connect App is your passport to Revisn.
Why Revisn?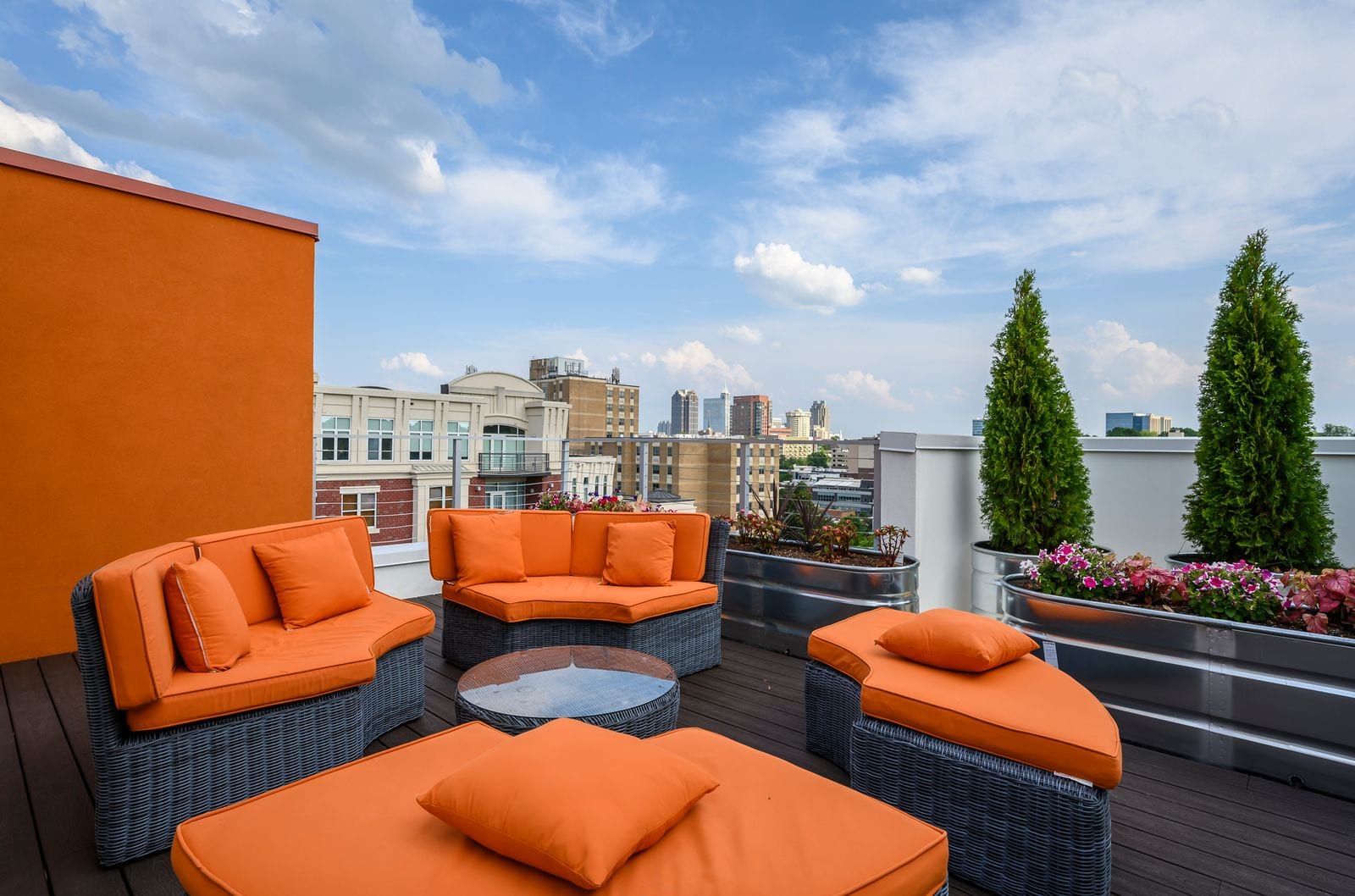 Do you need a short-term, fully furnished apartment in Raleigh with all of the amenities listed below?
If you are preparing to move to Raleigh, North Carolina, choose Revisn short-term, fully furnished apartments as your transitional housing.
Revisn not only corners the market in affordable, fully furnished short-term housing in Raleigh, but we also care about the needs of our guests. Every aspect of the Revisn experience has been designed for the 21st century traveler: the family, the solo businessperson, and the curious tourist.
At Revisn, we love pets! Every guest is welcomed to bring any pet under 40 pounds for a small deposit fee and signed pet agreement. Settle in with your furry friend without relying on a friend or boarding facility.
Advanced technology is not an afterthought at Revisn. It permeates every aspect of your stay while becoming utterly transparent. Control your stay via the Revisn smartphone app. Your smartphone becomes your building and residence access key, your connection to Revisn's 24-hour concierge, your source for dining and shopping recommendations, and your source for controlling every aspect of your residence.
Passionate about saving the Earth? Us too! Revisn's rooftop terrace is fitted with solar systems of 134 modules angled to maximize the amount of sunlight they will receive on its posterior roof. These panels produce 20% of our building's power. This is equivalent of 1,086 tree seedlings planted, 92,397 pounds of carbon offset or 102,722 miles not driven. Check them out for yourself when you stay with us by enjoying some time up on the terrace.
Call Revisn today at 919-999-0160 and take that first step to becoming a North Carolinian.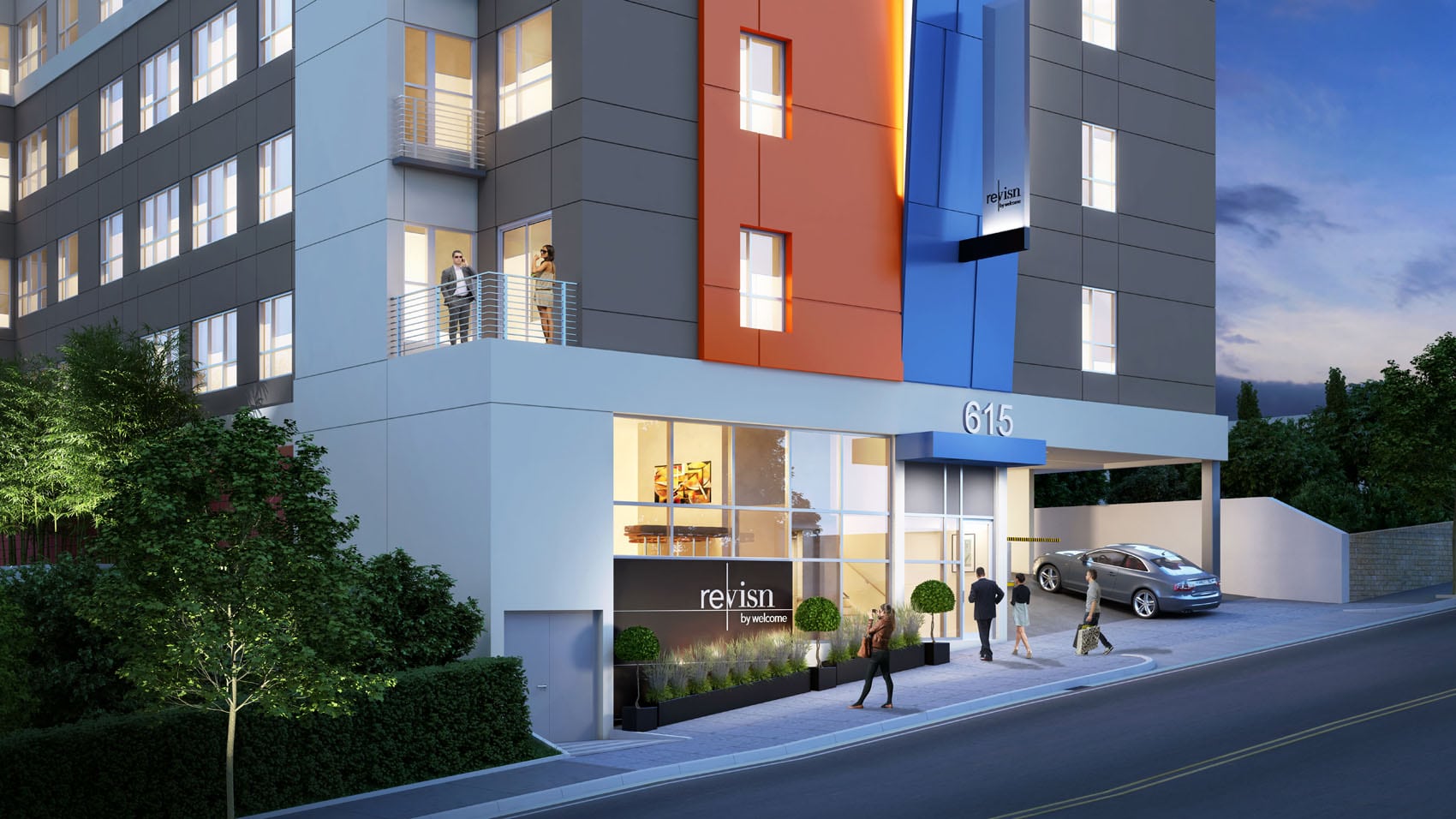 Fully-furnished, flexible lease residential experience with hotel amenities.Revisn is a perfect executive apartment for guests who need accommodations for 30 days or longer.