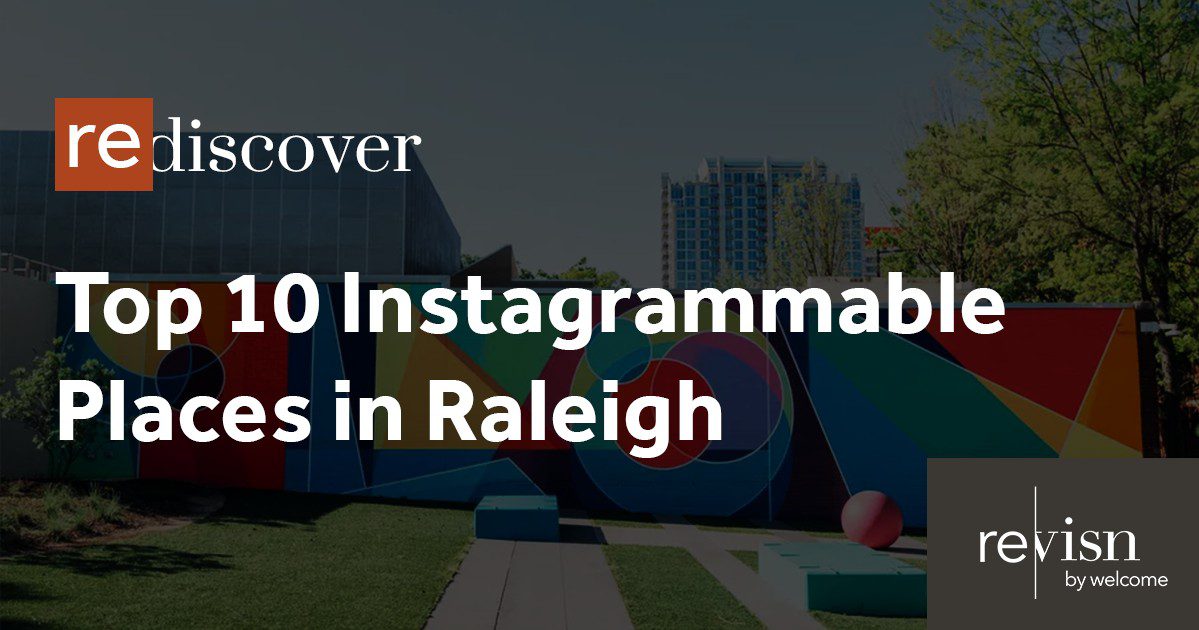 Color Pop Corner
at 102 S Blount Street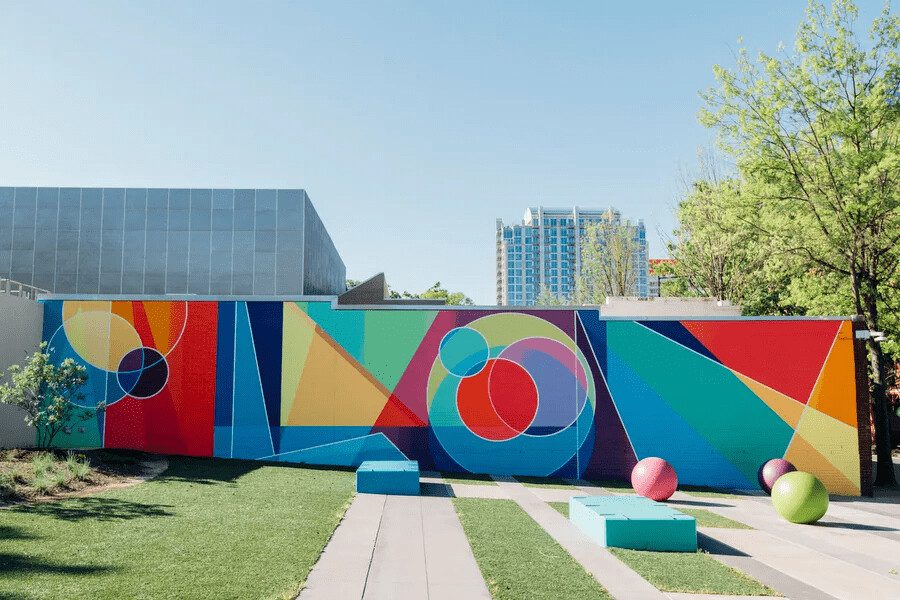 (Source: downtownraleigh.org)
Take a break (and a pic) at this explosion of color by Marbles Kids Museum.
All Are Welcome at 102 S Blount Street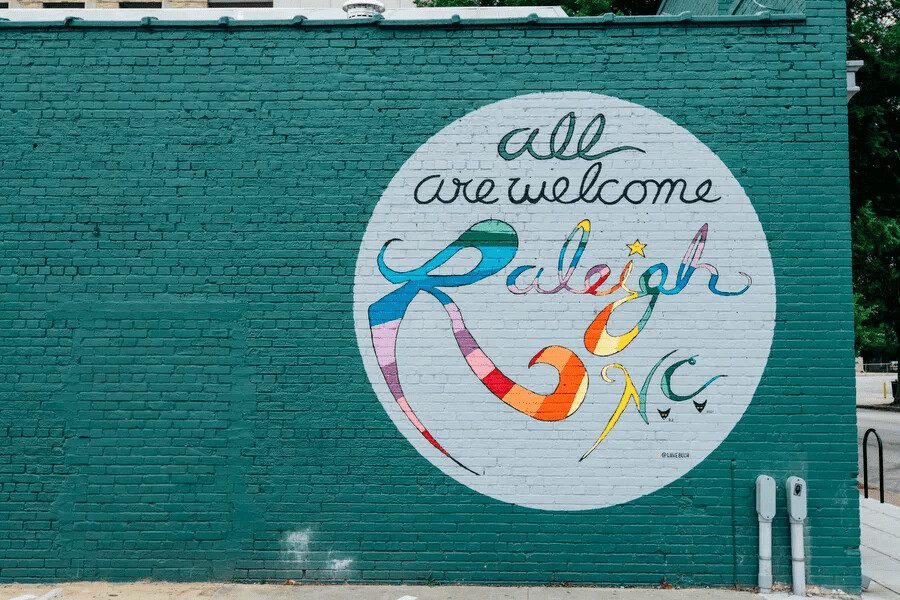 (Source: downtownraleigh.org)
Originally created in 2015 and repainted in 2019, the classic mural "All Are Welcome" is both synonymous with Raleigh's southern hospitality as well as its progressiveness in today's modern world. Whether a visitor or a citizen, make sure to visit and snap a pic.
Parks for the People at  415 Hillsborough St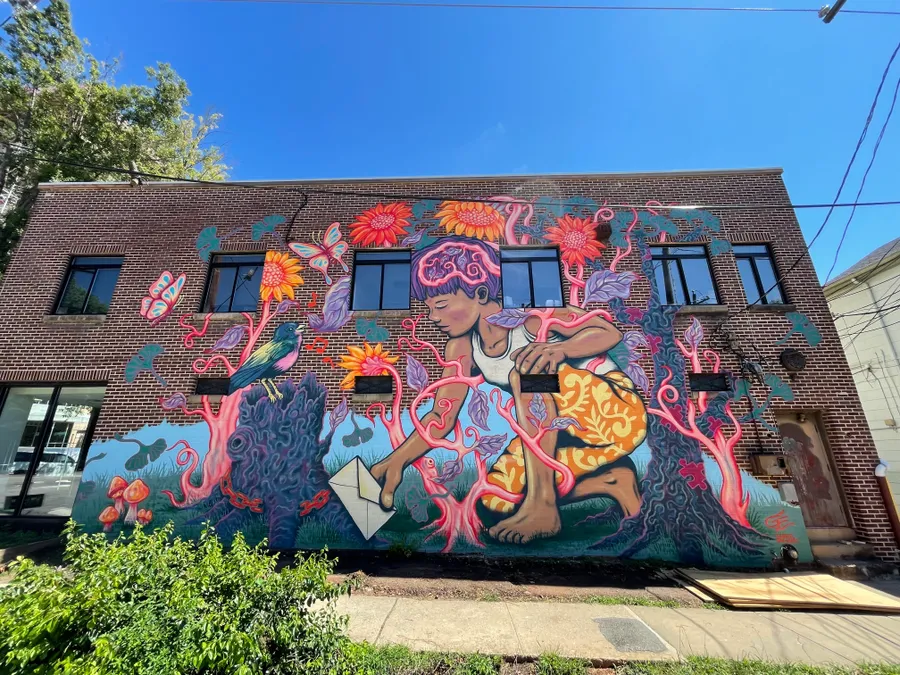 (Source: downtownraleigh.org)
"Parks for the People" is a beautiful mural with a deeper meaning behind it.
If you enjoy it for the art or for the message, take a weekend off and visit this mystical piece.
8-Bit to 5G at 429 S Wilmington St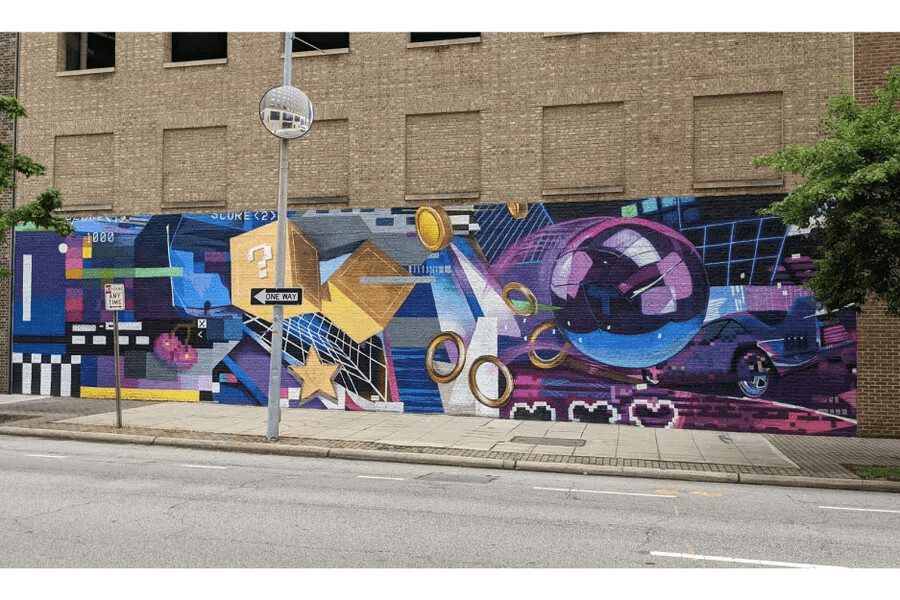 (Source: downtownraleigh.org)
Calling all IT, techies, gamers, or art lovers- this is the piece for you. It's easily accessible in the heart of downtown and plans are to make the art AR compatible.
Person St Bar at 805 N Person St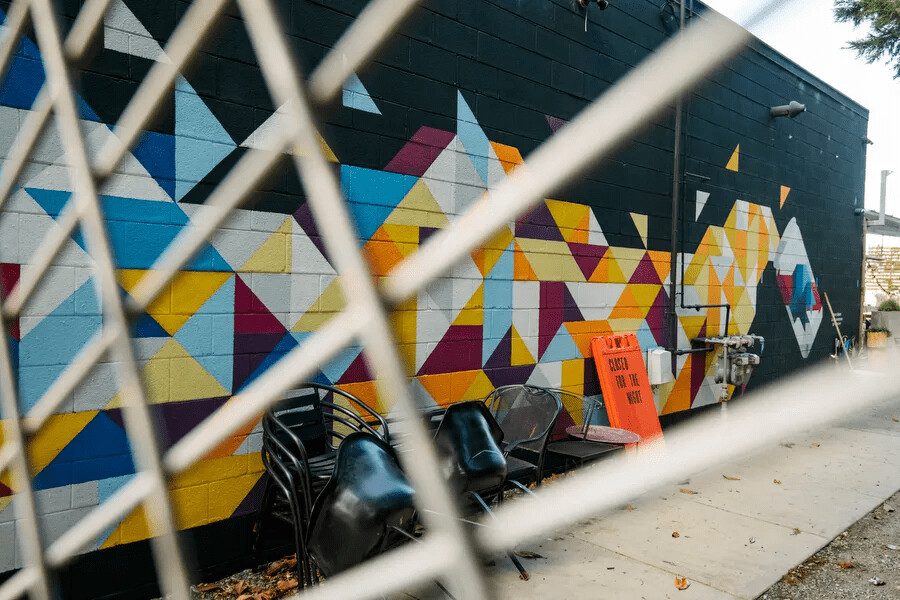 (Source: downtownraleigh.org)
Headed downtown for a drink and some socialization? Add this on the list for your 'gram.
Neon Raleigh Sign at 510 W Martin St, Inside Raleigh Union Station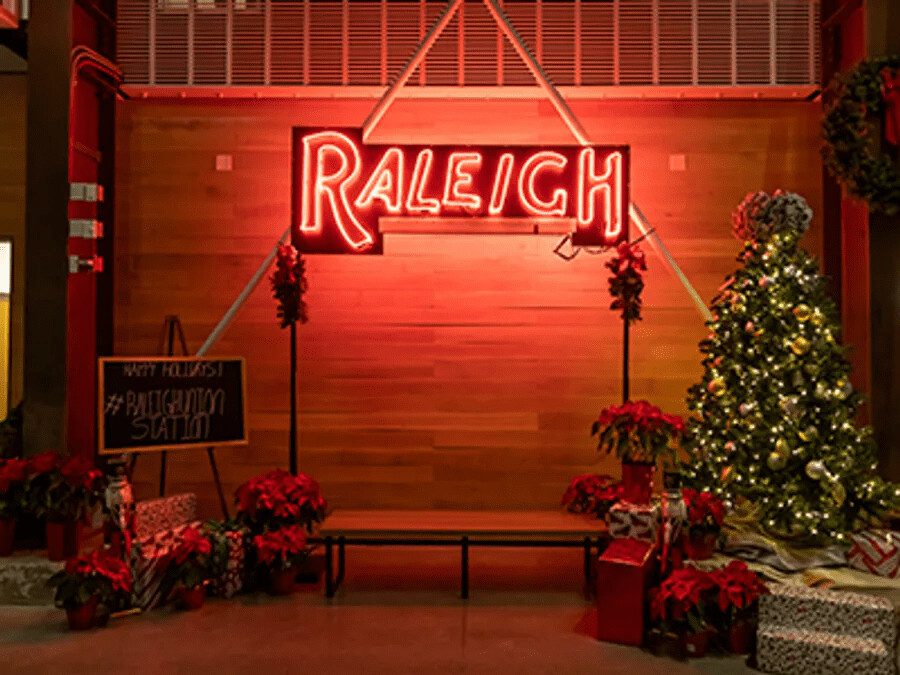 (Source: downtownraleigh.org)
A simple statement piece to pose in front of while highlighting your local love.
Raleigh Founded at 310 S Harrington St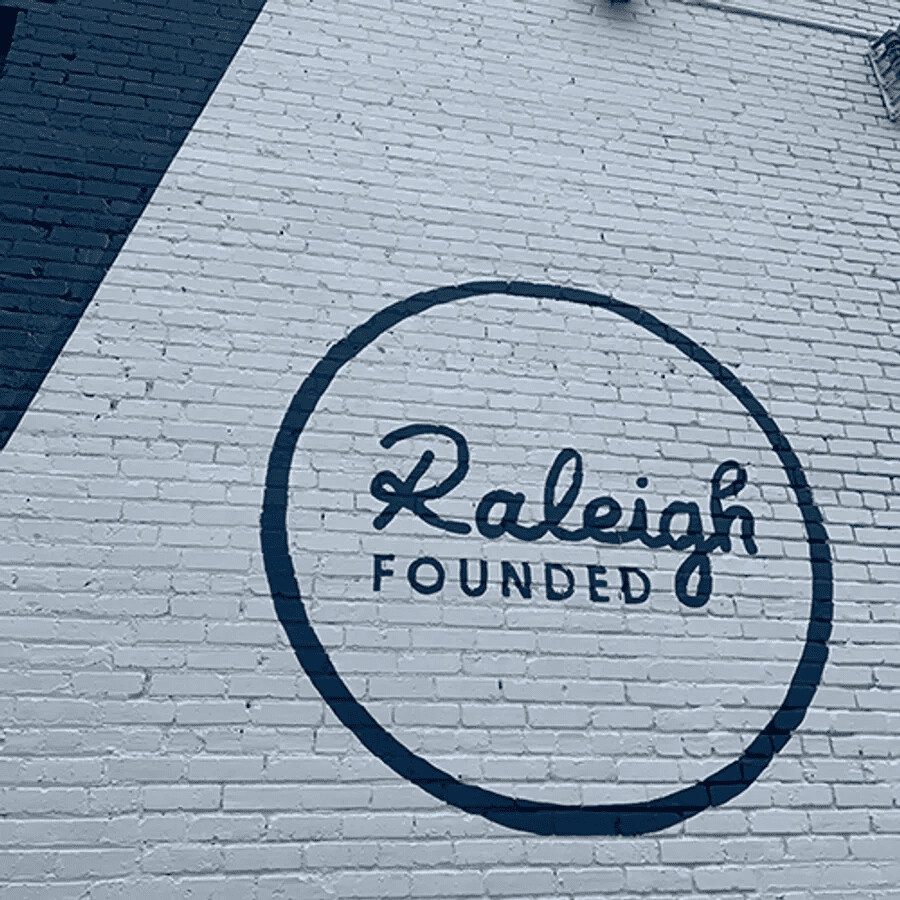 (Source: downtownraleigh.org)
This classic statement piece is a wonderful backdrop to those who are born in Raleigh or are starting their own business. However, the mural is so iconic to the area, we're sure locals wouldn't mind if visitors or transplants took some pictures in front of it either.
Thank You at 401 Fayetteville St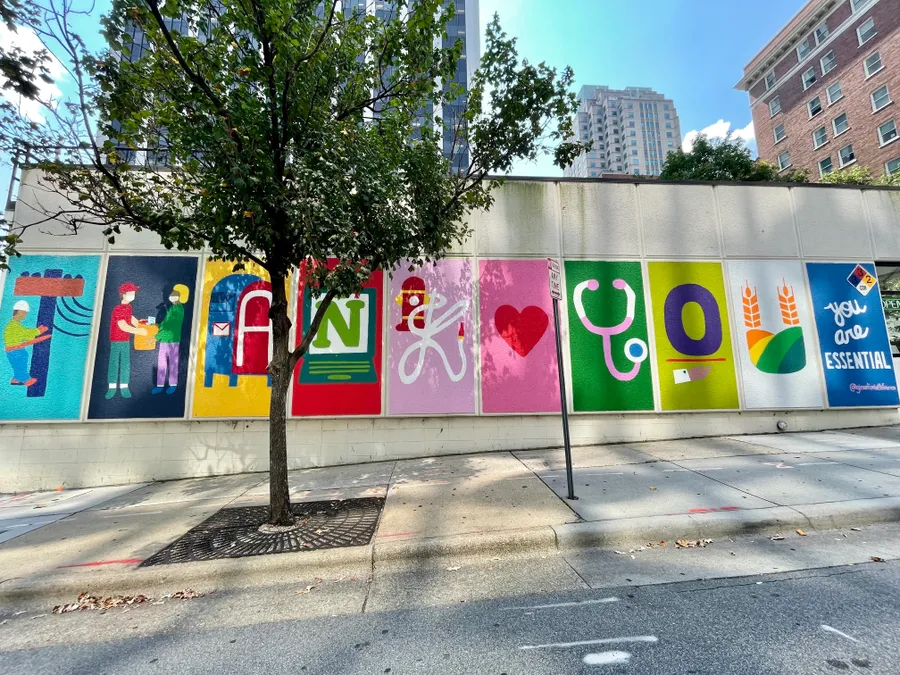 (Source: downtownraleigh.org)
For the nurses, doctors, first responders, and essential workers in your life- show your appreciation and gratitude through this thoughtful mural dedicated to them.
Swan Dive at 309 W Martin St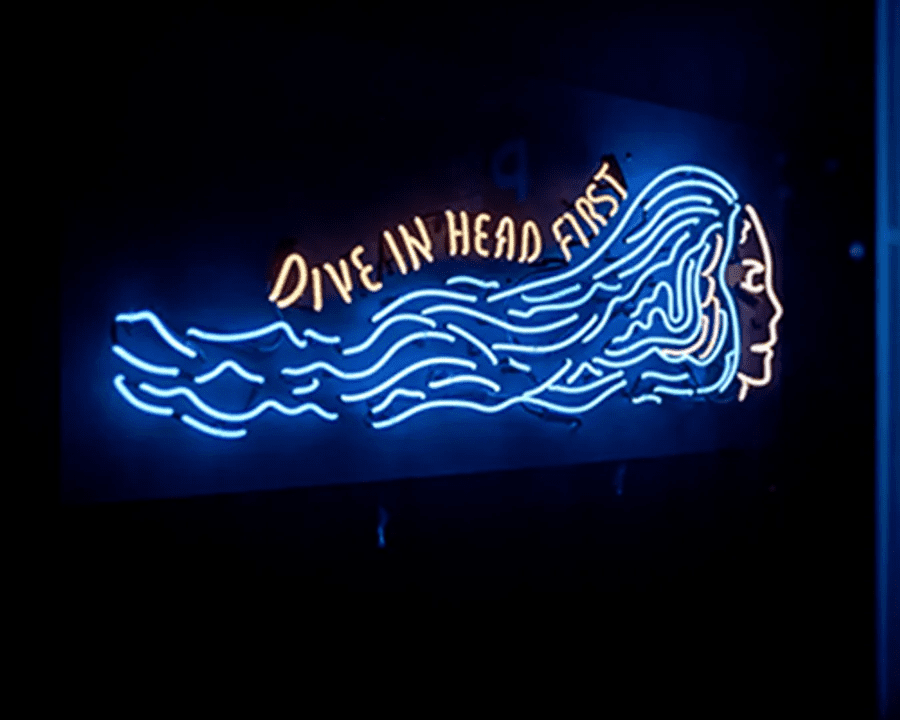 (Source: downtownraleigh.org)
Located at the High Tide Salon, this neon work would be a perfect way to showcase your new cut for all of your followers.
SONARC at 2 E South St, Duke Energy Center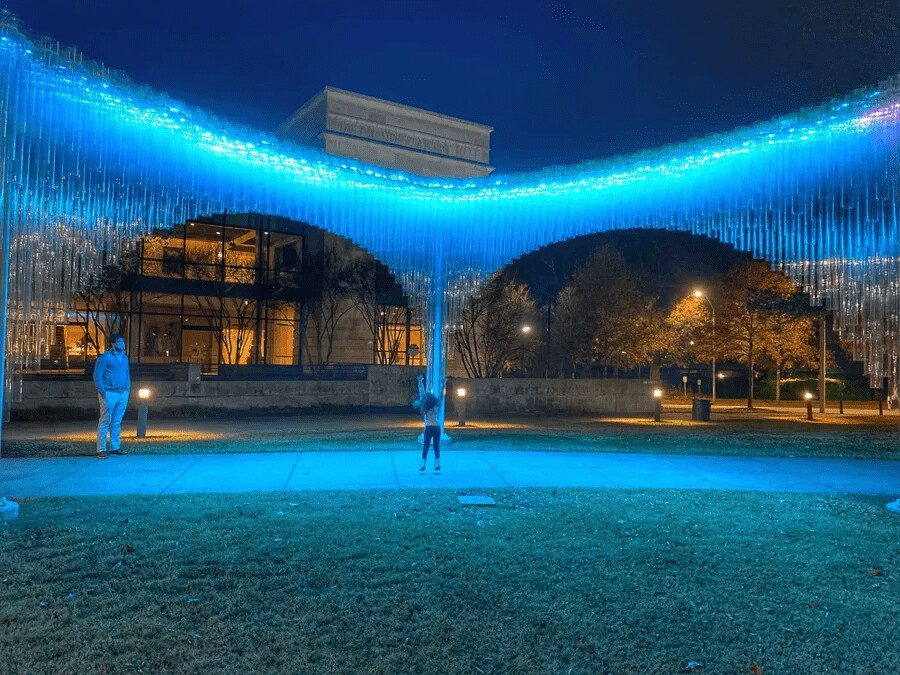 (Source: downtownraleigh.org)
While not murals or neon signs like the rest, SONARC would make an amazing trip for family, friends, or even as a date. Since this is an interactive piece, it might be a better snapchat or instagram story rather than just a picture.
Need somewhere to stay this November in Raleigh?
Revisn has got you covered. Our executive apartments come fully furnished and fully equipped, including modern designer furniture, high-end appliances, cutting-edge technology, and luxurious personal amenities. For everything else, just ask our 24-hour concierge.
Stay a few weeks or a few months while you explore the city. The flexibility of Revisn lets you decide when your stay begins and ends without being locked into calendar months or long-term leases. All you need to bring is a toothbrush and your clothes. We provide the rest. These short term apartments provide you the residential experience you've been looking for.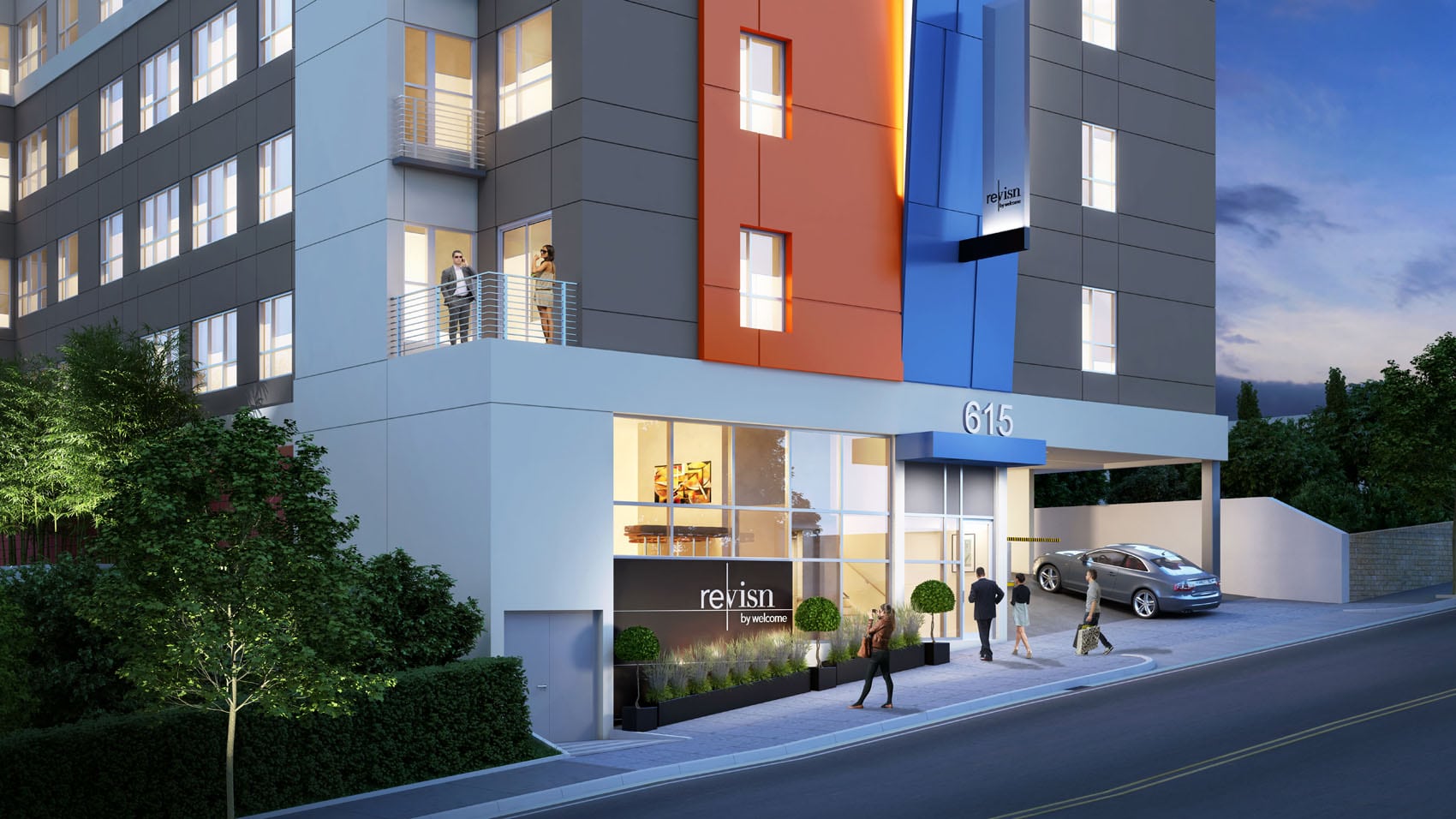 Fully-furnished, flexible lease residential experience with hotel amenities.Revisn is a perfect executive apartment for guests who need accommodations for 30 days or longer.