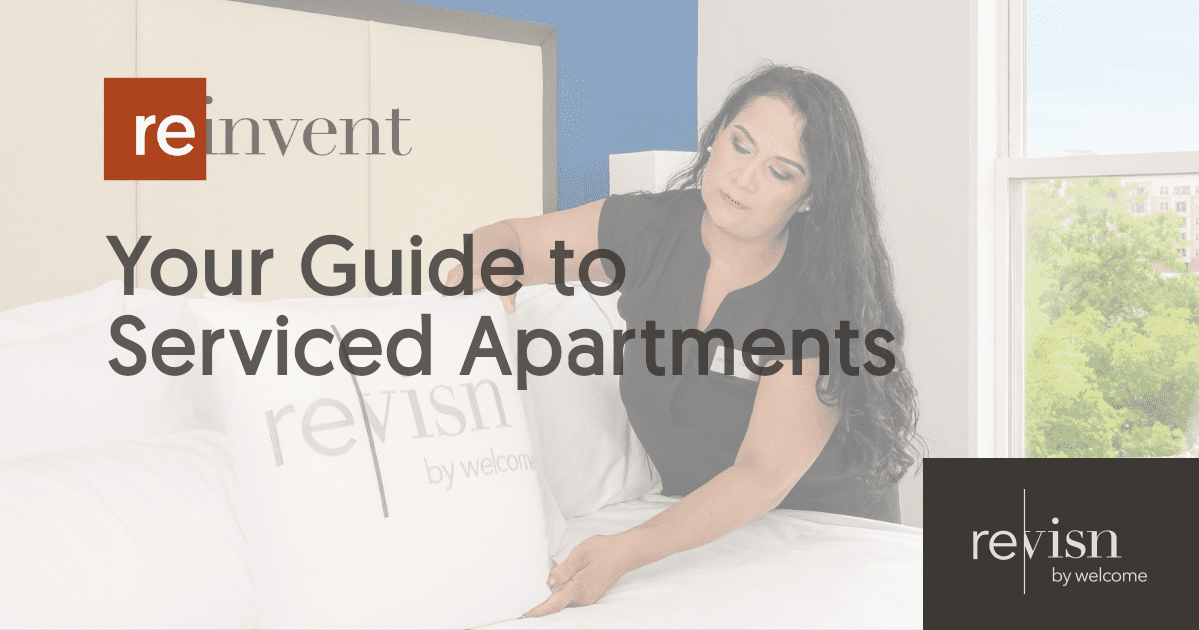 Whether you are traveling for business with your family, or on a solo trip, many lodging accommodations exist for your needs. Revisn's serviced apartments are well known and liked by travelers to Raleigh; however, most are not aware of this new serviced apartment concept. How do serviced apartments stack up compared to more traditional accommodation options?
What is a Serviced Apartment?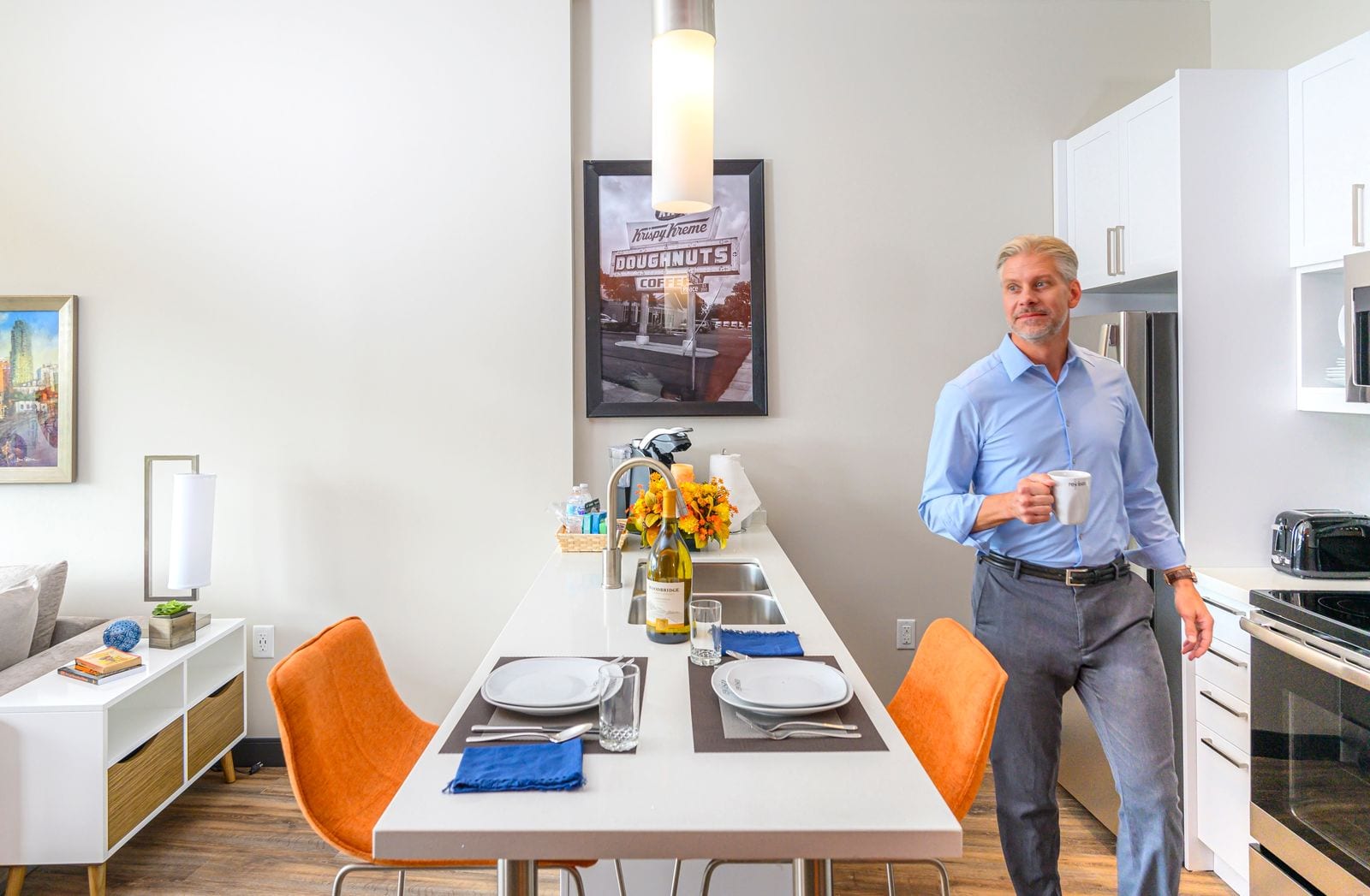 Serviced Apartments combine the privacy and spaciousness of a fully furnished apartment with an all-inclusive amenity package and coupled with services such as weekly cleaning and 24 hour e-concierge. These apartments are typically located within one building and managed by a team of hospitality experts.
Unlike traditional apartments, however, there are no fixed term contracts with serviced apartments. Flexibility is key when you book a serviced apartment like Revisn. On top of our white glove attention to customer satisfaction, we allow our guest to choose their arrival and departure dates of their required minimum 30 day stay with ease without locking them into a long term leasing. Forego monthly utility expenses and security deposits. After the first 30 days extend your reservation by a day, a week, or a month!
Serviced Apartment residences feature fully furnished units with separate living and dining areas along with housekeeping services. Imagine your very own luxury apartment without the cost-prohibitive expenses of furnishing, cleaning, or paying utilities. Revisn provides all three of the above and much more at a fraction of the cost of an extended stay hotel!
Revisn's residents enjoy the typical luxuries of serviced apartment living plus our gorgeous rooftop terrace overlooking the City of Raleigh, advanced security technology, keyless entry through our Revisn App, and on-site parking. Our residences are appropriate for those on business trips, research and project assignments to families relocating to Raleigh.
Business Travel or Project Assignments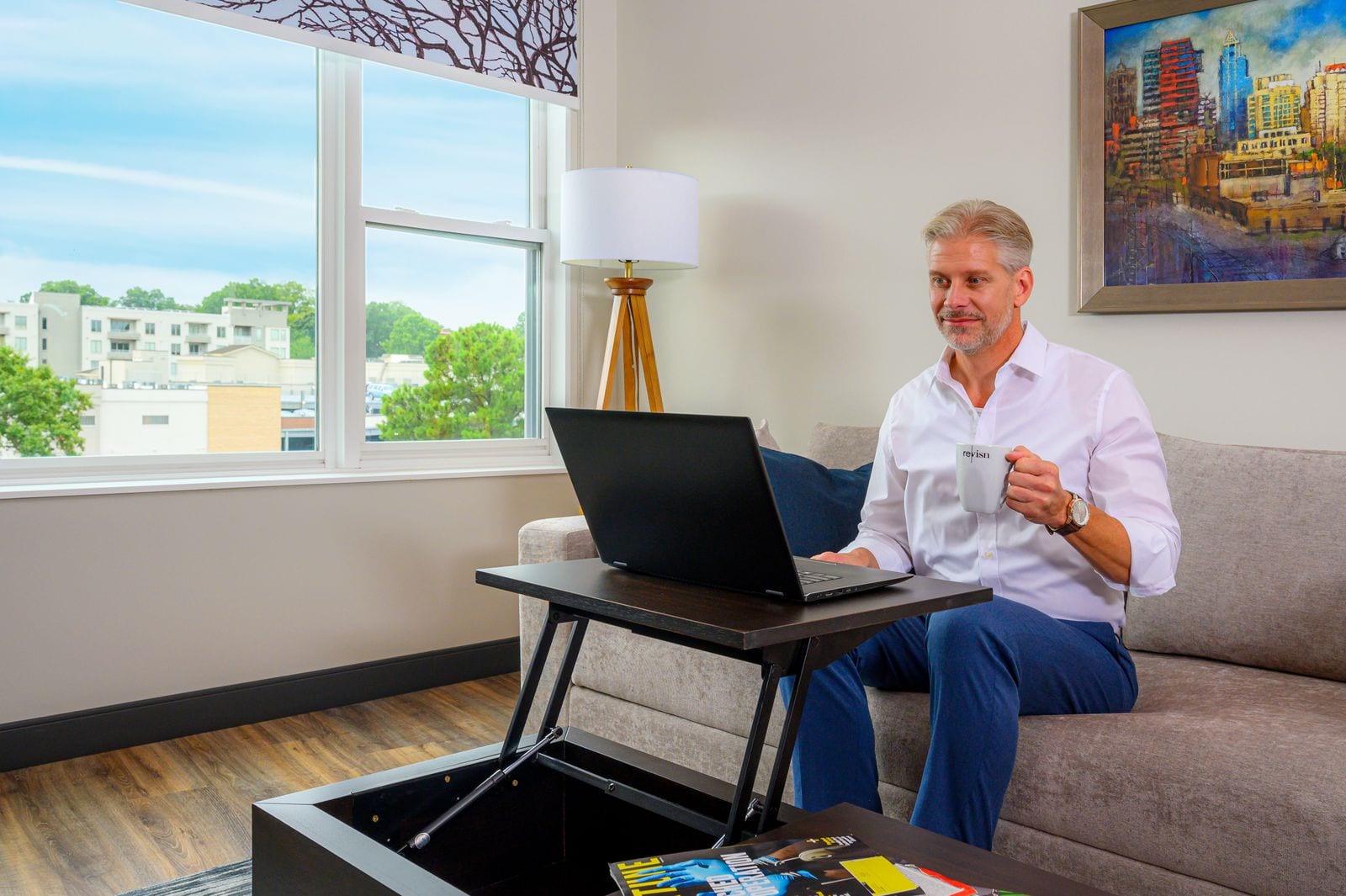 Serviced Apartments like Revisn are the first option for business travelers on a long term, extended assignment.  Our guests have cited the flexibility of stay after their initial 30 day period, central location, and attentive service as reasons that they keep returning to Revisn. Located in the Glenwood South district of Downtown Raleigh, Revisn is in the heart of all things Downtown Raleigh, nearby Raleigh-Durham International Airport, and situated just outside of RTP.
There is no end to the specific clientele that will search for short-term serviced apartment housing. The need is changing often, and as new industries begin booming and more specializations are created, the need for serviced apartment accommodation will continue to increase.
Relocation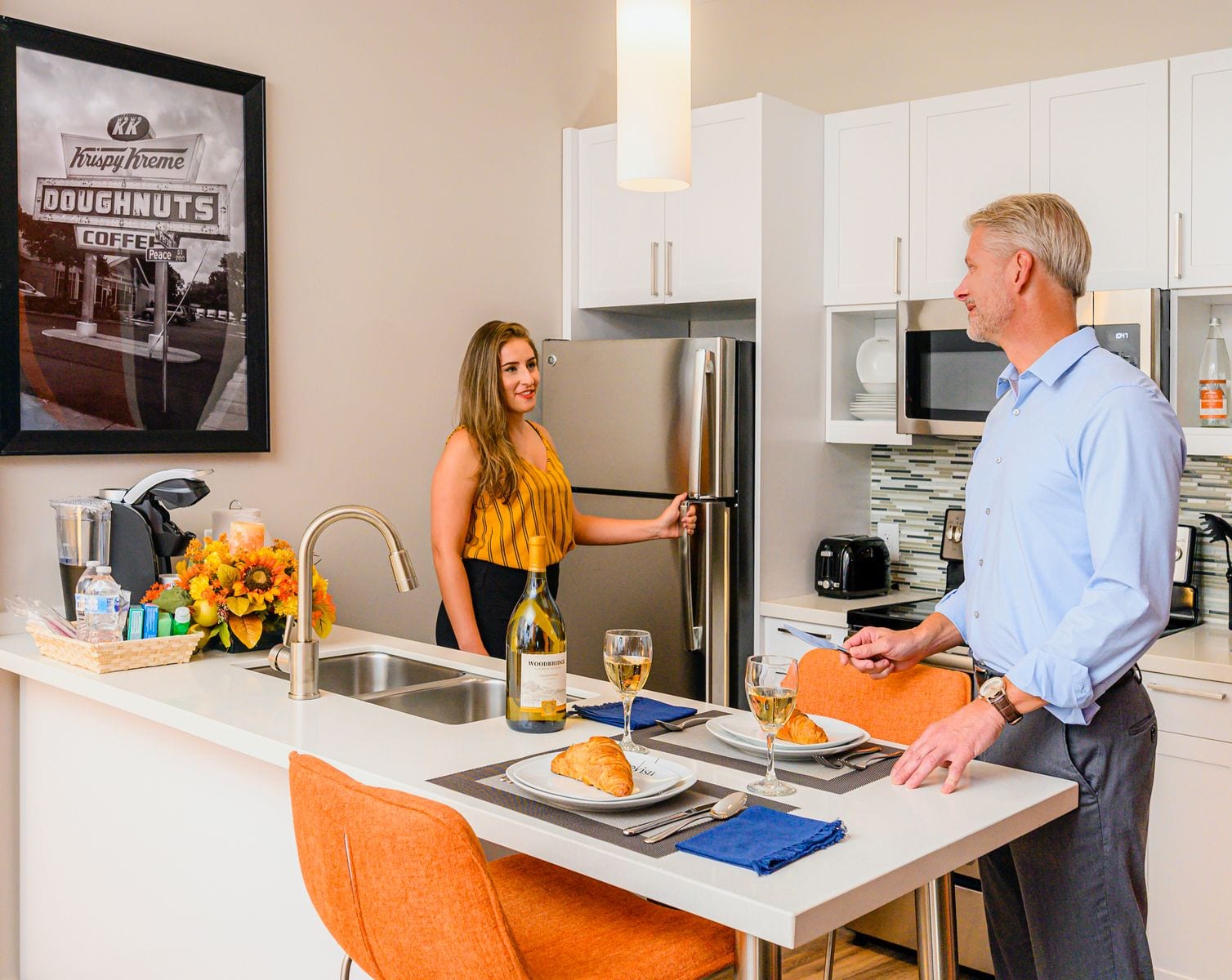 Revisn's serviced apartments are perfect for the relocating traveler, their family, and their pets. Our executive apartments come fully furnished and fully equipped, including modern designer furniture, high-end appliances, cutting-edge technology, and luxurious personal amenities. For everything else, just ask our 24-hour e-concierge. Families staying with Revisn have cited our weekly housekeeping services, high-tech entry security, and reservation flexibility as their most valued services. The flexibility of Revisn lets you decide when your 30 plus day stay begins and ends without being locked into calendar months or long-term leases. All you need to bring is a toothbrush and your clothes. We provide the rest.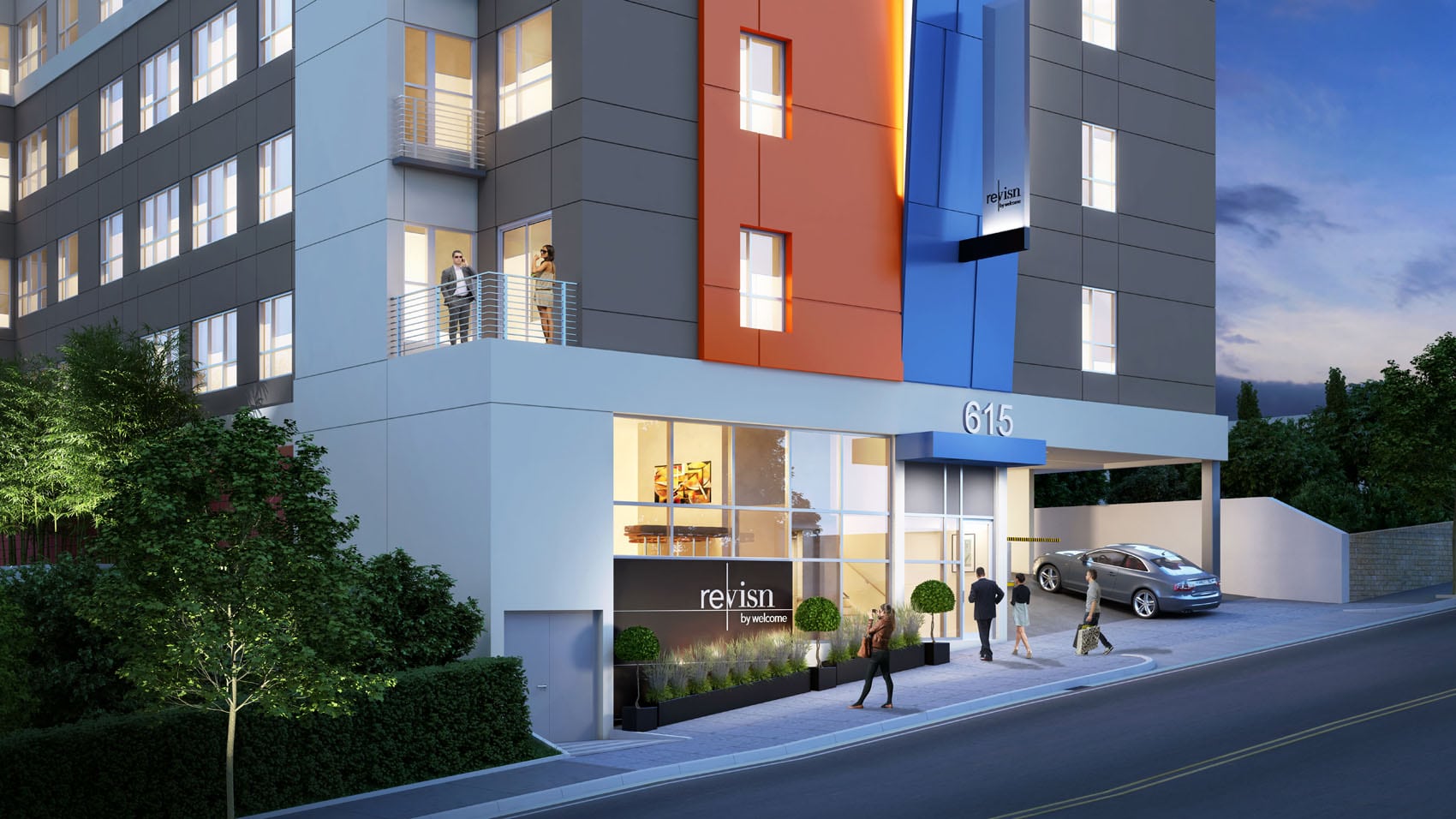 Fully-furnished, flexible lease residential experience with hotel amenities.Revisn is a perfect executive apartment for guests who need accommodations for 30 days or longer.