FOR IMMEDIATE RELEASE
Press Contacts:
Samantha Lublinkhof
Public Relations Specialist
CBRE|Raleigh
919.831.8202
samantha.lublinkhof@cbre-raleigh.com
Raleigh, NC – November 15, 2019 - CBRE|Raleigh is pleased to announce that CIP Brier Creek, LLC has sold 5.03 acres at 10400 Little Brier Creek Lane in Raleigh, NC to Welcome Holdings, LLC for $1,500,000. The new owner is expected to build Revisn's second location in
Raleigh featuring 100 fully furnished apartments with boutique hotel amenities and 8,000 square feet of co-working and event space.
Dicky Walia, CEO of Welcome Holdings said, "Disruptive technologies in all business sectors are changing the way everyone does business. Companies that embrace and invest in new technologies today will be industry leaders of tomorrow. The hospitality industry is slower to implement smart tech but at Welcome Holdings, we have recognized this need. We strive to be the industry leader in implementing the latest in technology through the launch of our Revisn brand. We can provide personalized, on-demand services by integrating these smart features."
Located in the heart of Brier Creek, 10400 Little Brier Creek Lane resides in a dynamic part of the market filled with retail and high-end residential neighborhoods. The property is nestled between Brier Creek Country Club and Glenwood Avenue. "This location is going to be a great site for Welcome Holdings for their second Revisn hotel. The Brier Creek submarket continues to perform well across all property types and as a result of that, there are very few development sites available," said Executive Vice President Chester F. Allen.
CBRE|Raleigh's Land Services group of Allen, Barry Bowling, Carlton Midyette III, and Tiffany Hilburn represented the buyer and seller in the transaction.
CBRE|Raleigh is a CBRE office serving the Triangle region and is a joint venture between local principals and CBRE Group, Inc. The firm assists real estate owners, investors and occupiers by offering strategic advice and execution for property leasing and sales; property, facilities and project management; corporate services; debt and equity financing; investment management; valuation and appraisal; research and investment strategy; and consulting. In 2018, the Raleigh office completed $1.9 billion of sales and leasing transactions. Please visit our website at www.cbre.us/raleigh.
About CBRE Group, Inc.
CBRE Group, Inc. (NYSE:CBRE), a Fortune 500 and S&P 500 company headquartered in Los Angeles, is the world's largest commercial real estate services and investment firm (based on 2018 revenue). The company has more than 90,000 employees (excluding affiliates) and serves real estate investors and occupiers through more than 480 offices (excluding affiliates) worldwide. CBRE offers a broad range of integrated services, including facilities, transaction and project management; property management; investment management; appraisal and valuation; property leasing; strategic consulting; property sales; mortgage services and development services. Please visit our website at www.cbre.us.
About Revisn
Revisn by Welcome redefines the extended-stay apartment hotel experience. Revisn's lifestyle residences combine the comfort, amenities and design of a boutique hotel with the cutting-edge technology that allows guests to easily personalize their stay. Each residence includes a fully-equipped kitchen, relaxing and entertaining living space, one or more bedrooms with premium bed and linens, and generous bathrooms including luxury appointments and walk-in shower. Each property combines active community spaces, such as lobbies and roof-top terraces, with a strong connection to surrounding business and lifestyle amenities. Buildings feature the most advanced and environmentally responsible systems, including smartphone-controlled door locks and front door video intercom, intelligent heating and cooling systems, and on-site solar electricity generation.
Revisn launched its flagship property in downtown Raleigh, North Carolina's Glenwood South in 2018. The Revisn concept is a wholly owned subsidiary of Welcome Holdings Group and developed by celebrated hospitality developer and operator Dicky S. Walia CEO/Chairman of the Board of Welcome Holdings. For more information, or to book your stay, visit www.revisn.com
About Welcome Holdings
Welcome Holdings is a fully integrated real estate firm dedicated to acquiring, developing and managing exceptional properties throughout its global footprint. With the skilled professionals, dedicated partners and forward-thinking investors needed to allow previously undervalued properties to reach their full potential, Welcome Holdings focuses on long-term value in hospitality, residential and commercial real estate with a hands-on asset management approach. For more information, visit www.welcomeholdings.com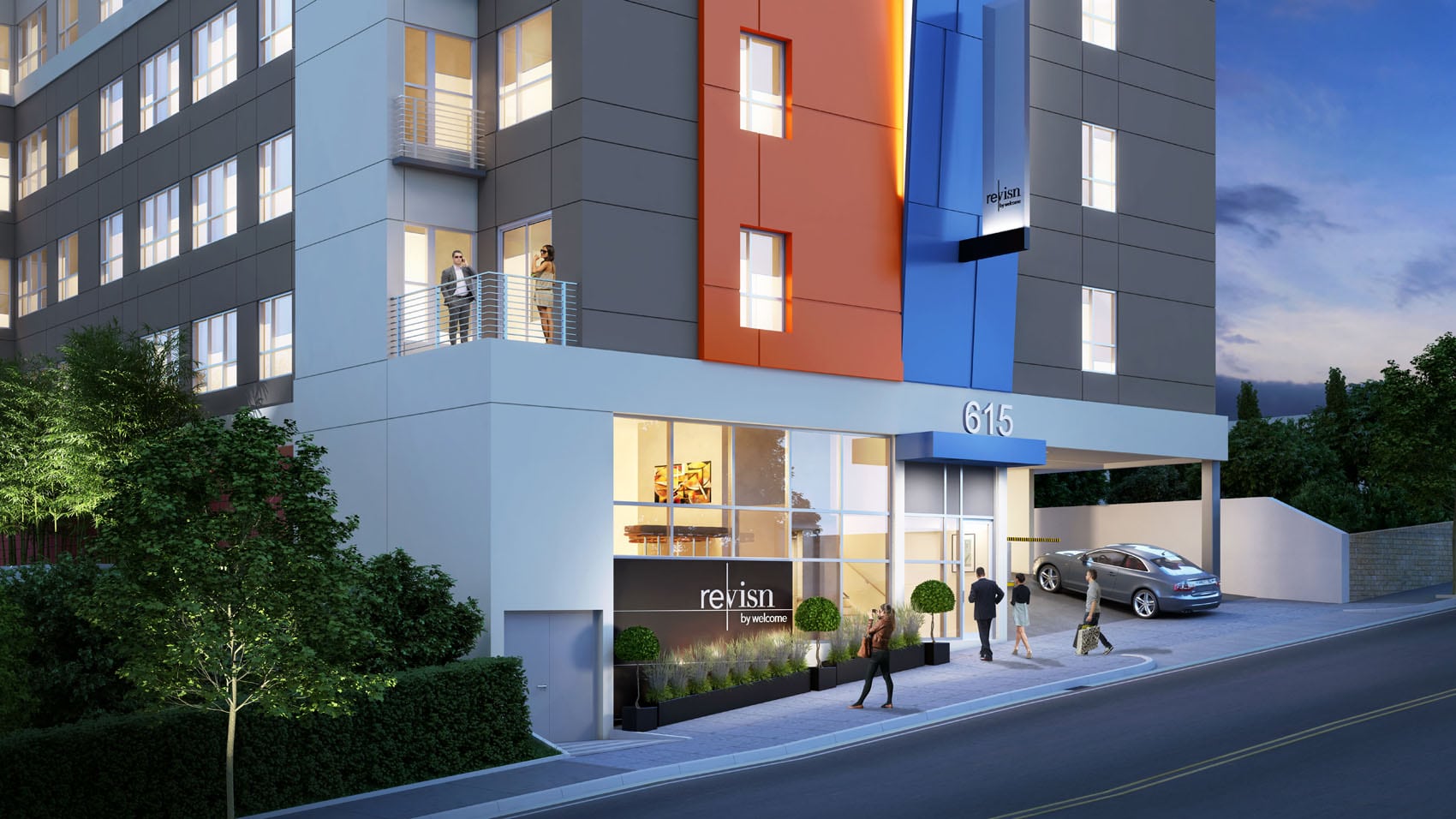 Fully-furnished, flexible lease residential experience with hotel amenities.Revisn is a perfect executive apartment for guests who need accommodations for 30 days or longer.