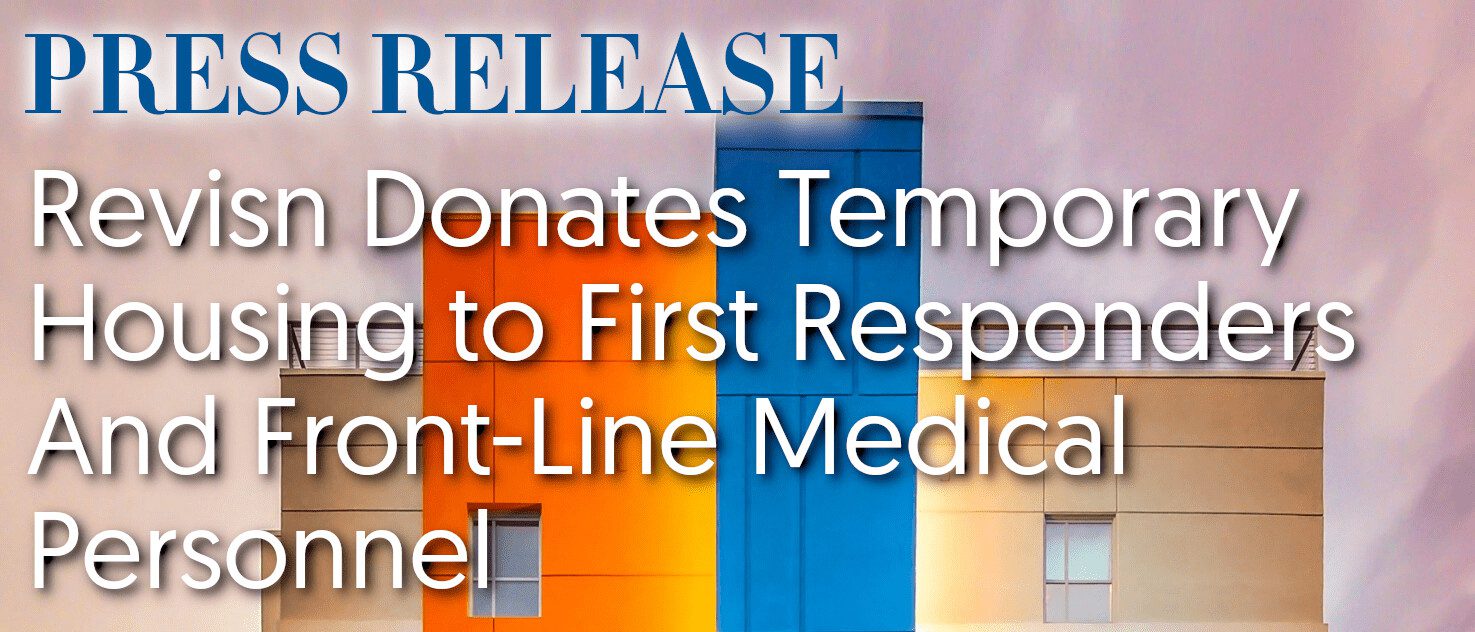 Downtown Raleigh apartment hotel makes zero-cost temporary housing leases available to essential personnel during the COVID-19 crisis.
FOR IMMEDIATE RELEASE
April 10, 2020
Revisn is supporting essential personnel by offering zero-cost temporary housing near downtown Raleigh.
Leases are also available to healthcare facilities and response organizations who need short-term housing for personnel rotating into the area.
Personnel or organizations should contact Revisn for details.
Revisn is offering six fully-furnished, one bedroom residences, at no cost, to first responders and medical personnel who need temporary housing while responding to COVID-19. The evolving health crisis is concentrating response personnel in areas that need help most. This can be far from their homes. By offering temporary housing, Revisn can support those who are most necessary to helping our community.
"The nature of this crisis keeps people focused on the global response, but we can make the biggest difference in our local community," stated Dicky Walia, CEO of Welcome Holdings, the owner of Revisn. "Revisn can make a difference by supporting the first responders and essential medical personnel who are helping our neighbors and community through this difficult and unprecedented time."
The health and safety of guests and staff was the first concern of the Revisn team during the early stages of the COVID-19 health crisis. Already exceptional levels of cleanliness and service were further increased throughout the property. Public areas, including touch surfaces such as elevator buttons and door handles, are being cleaned multiple times during the day. Staff who can telecommute have been asked to do so and on-site staff observe strict social distancing guidelines.
"We have a responsibility to do our best for our guests and staff," continued Mr. Walia. "We can also do even more by supporting our community and those who are critical to helping us through this difficult time."
Individuals or organizations who need temporary housing for response personnel should contact Revisn via email at hello@revisn.com or via phone at (919) 999-0160. For more information about Revisn, visit www.revisn.com.
About Revisn
Revisn by Welcome redefines the extended-stay apartment hotel experience. Revisn's lifestyle residences combine the comfort, amenities and design of a boutique hotel with the cutting-edge technology that allows guests to easily personalize their stay. Each residence includes a fully-equipped kitchen, relaxing and entertaining living space, one or more bedrooms with premium bed and linens, and generous bathrooms including luxury appointments and walk-in shower. Each property combines active community spaces, such as lobbies and roof-top terraces, with a strong connection to surrounding business and lifestyle amenities. Buildings feature the most advanced and environmentally responsible systems, including smartphone-controlled door locks and front door video intercom, intelligent heating and cooling systems, and on-site solar electricity generation.
Revisn launched its flagship property in downtown Raleigh, North Carolina's Glenwood South in 2018. The Revisn concept is a wholly owned subsidiary of Welcome Holdings Group and developed by celebrated hospitality developer and operator Dicky S. Walia CEO/Chairman of the Board of Welcome Holdings. For more information, or to book your stay, visit www.revisn.com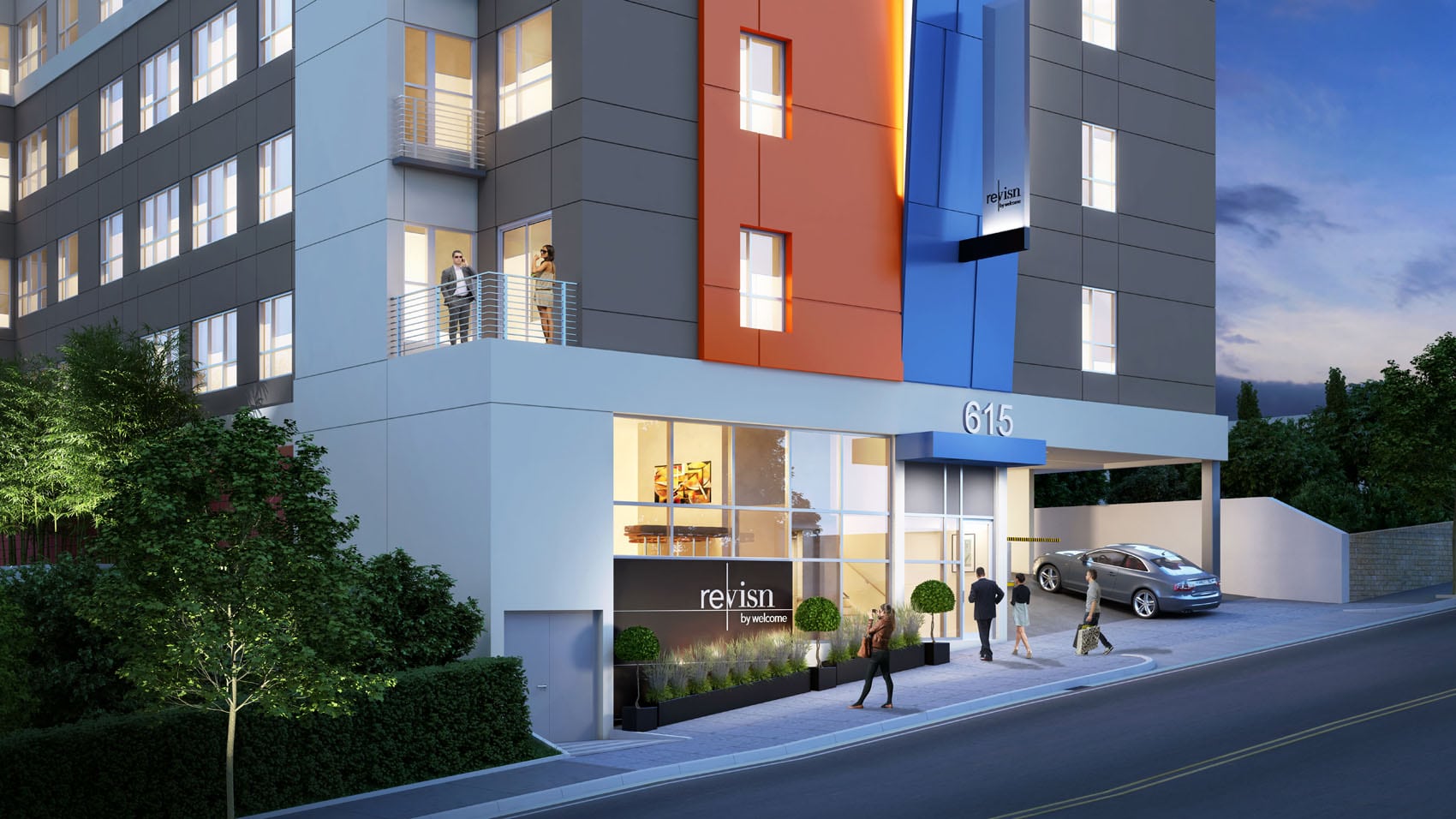 Fully-furnished, flexible lease residential experience with hotel amenities.Revisn is a perfect executive apartment for guests who need accommodations for 30 days or longer.