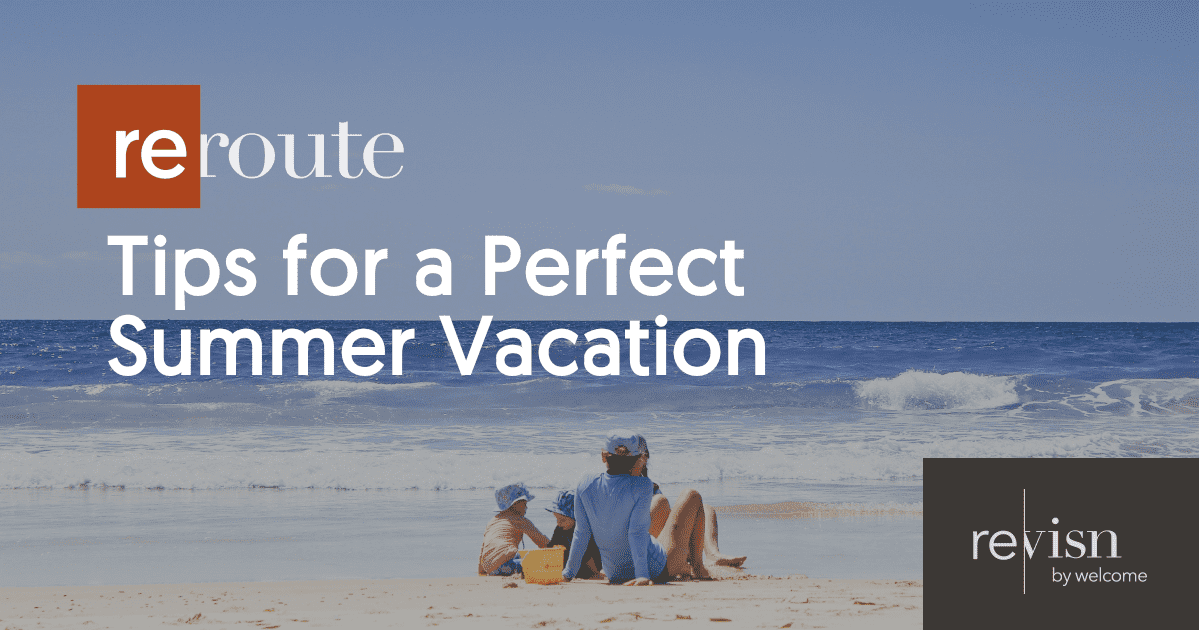 Summer travel is still changing due to COVID-19, and our "new normal" is not necessarily all the way back; however, travel opportunities abound if you look in the right places. Revisn has written a guide to plan the perfect summer vacation with as little stress as possible, while stretching your dollar further.
Choose the optimal time to buy travel tickets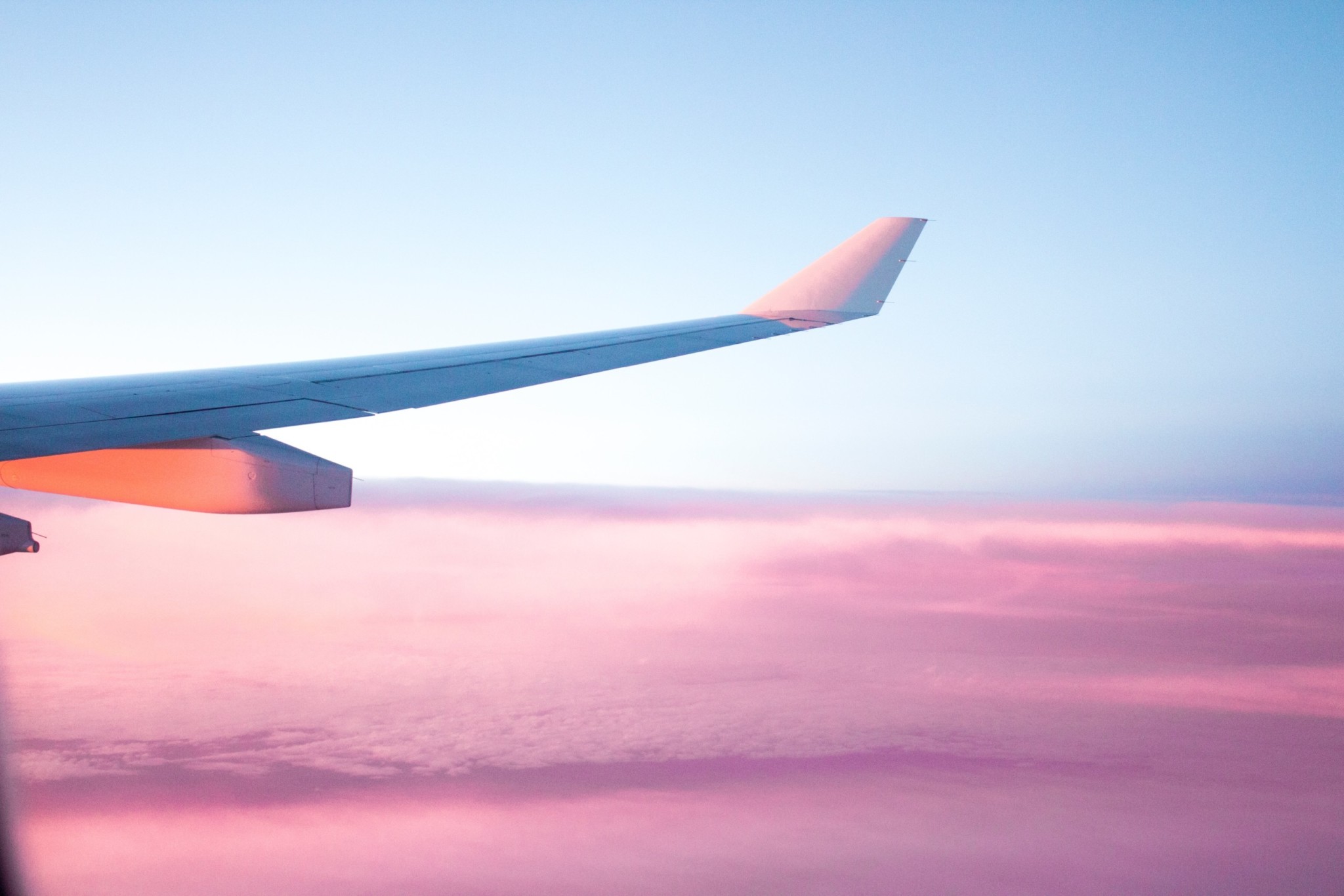 In 2022, difficult air travel is hypothesized from the summer through the end of the year, perhaps extending as a problem well into 2023. For a perfect summer vacation, you will want to make sure to circumvent any issues that belabor your travel plans, so be strategic in your ticket buying. A "rule of thumb" or hack to buy tickets - purchase then no more or less than about 60 days before your travel date. Booking any time before could mean you miss out on last-minute price reductions, and booking too late would spell a huge airline bill.
Further, you'll want to make sure you're traveling somewhere that Americans can fly into⁠—and out of⁠—easily. Because of COVID-19 travel restrictions, which are still in place abroad, and the pain of securing or updating a passport, we recommend the easier option to travel within the United States or any of their territories -- this means the U.S. Virgin Islands, Caribbean and Mexican destinations, as well as the Maldives islands.
Do your research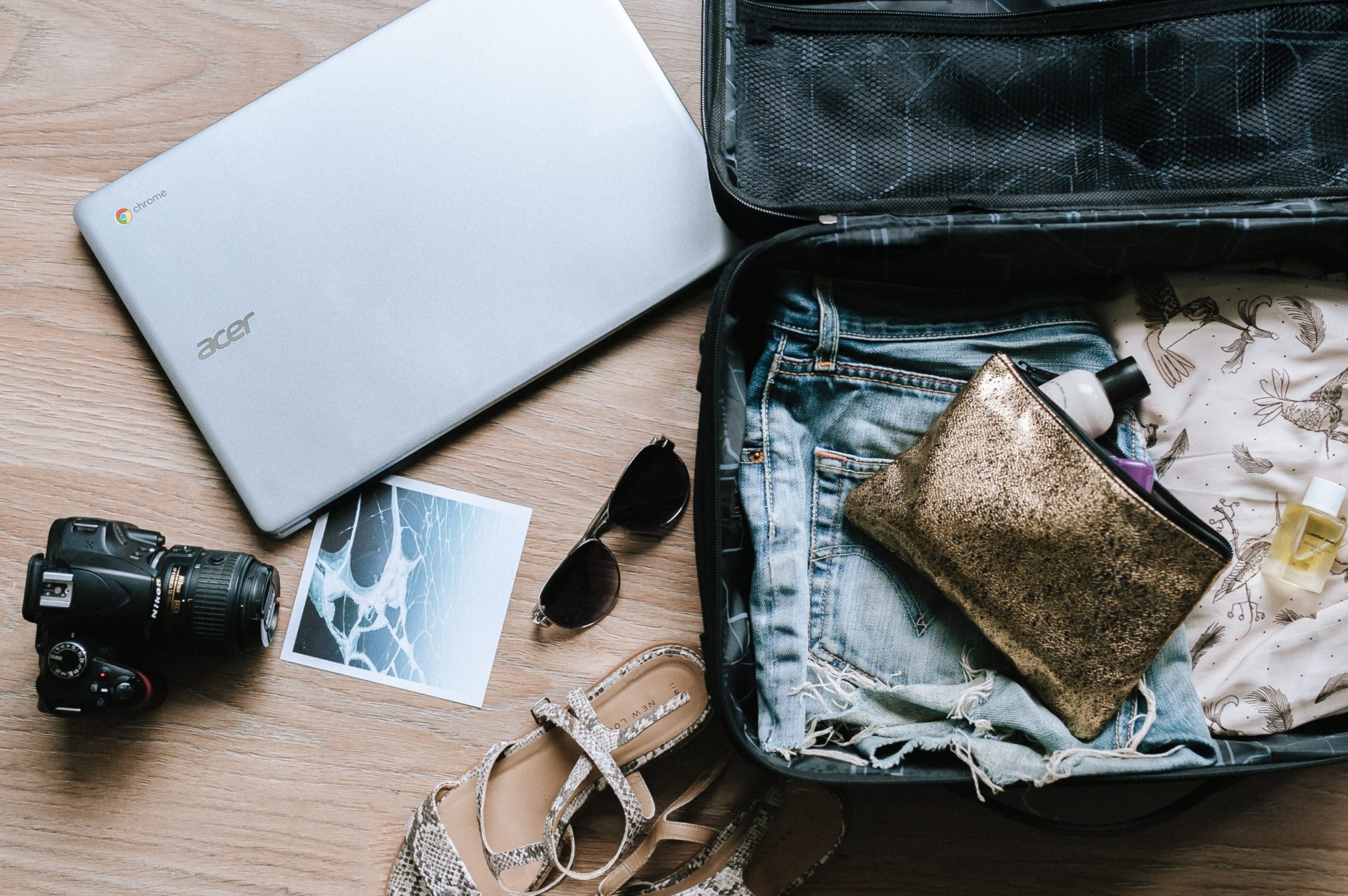 Have you been to your locale of choice before? Do you know if the water there is potable? What's the currency exchange rate? If you don't know the answers to these questions, consider spending time researching the area you will be traveling to for vacation. For instance, many travelers aren't aware of potential health hazards endemic to an area that the native population are already aware of. Make sure you're up to date on immunizations. Pack weather-appropriate clothing and other health essentials, like sunscreen for the heat and sun, or snow shoes for a blustery climate. Research the exchange rate with USD and the best place to exchange your cash (pro tip: never exchange your currency at the airport in Mexico, as you'll find better exchange rates at local banks or ATMs). You don't want to have to cut your trip early because of poor planning, little money, or, to a more dangerous extent, a health issue.
Plan activities and excursions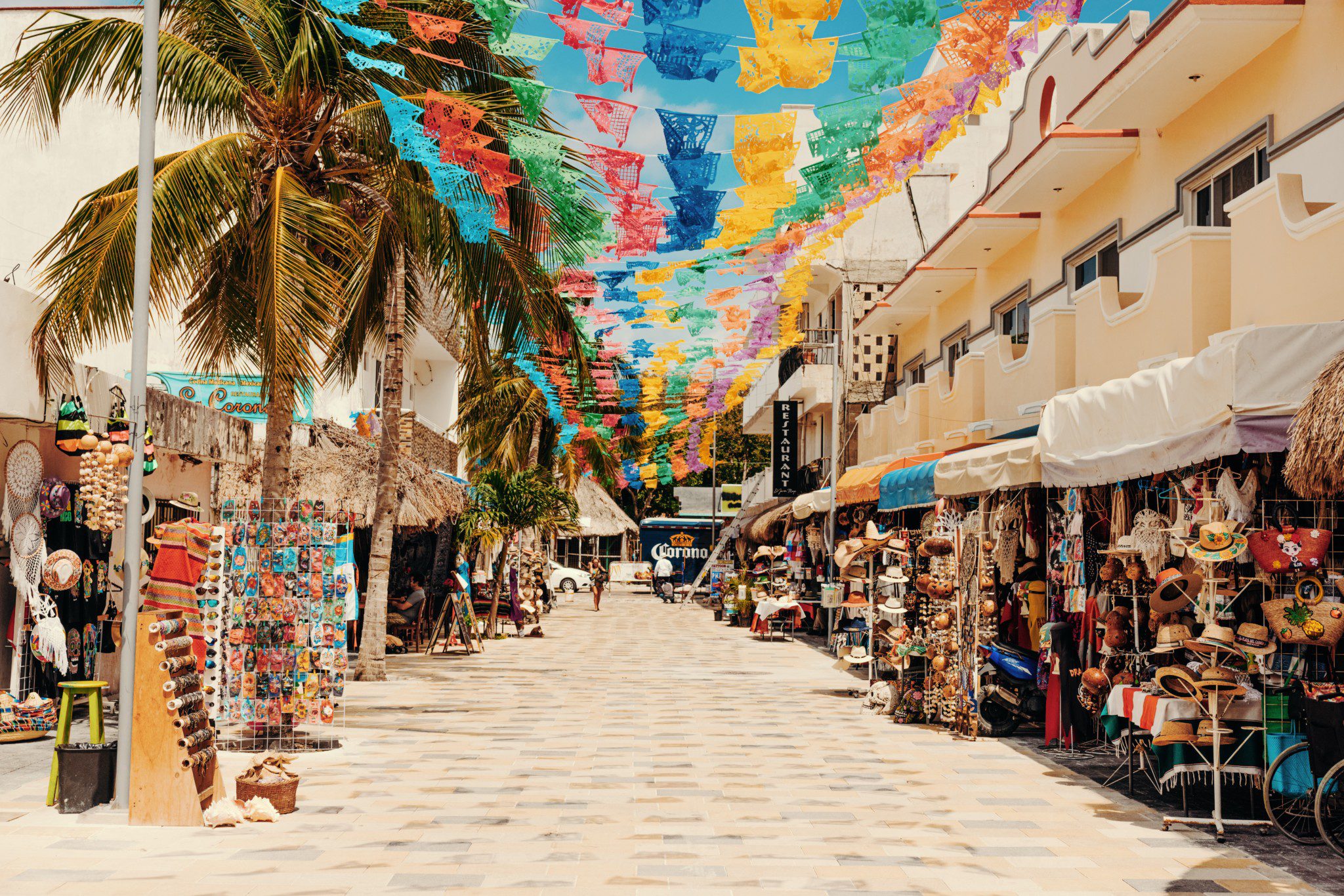 Have you ever been on a vacation and found yourself spending most of the time in the hotel room ordering from room service, or only going as far as the resort's pool? With a little planning beforehand, your trip can be jam-packed with fun activities with all the time you need for leisure in between. Consider booking excursions, event tickets, dinner plans, and other activities well before you step foot into an airport. First, this will ensure your trip never has a dull moment, and that you are not wasting precious time during a vacation you worked hard to achieve. Further, booking your activities well in advance (or at least planning them!) ensures your participation far ahead of time so you aren't left at your hotel scrambling to find something to do that isn't already booked up. Online coupon marketplaces like Groupon and Viator are perfect for putting together excursions on your own, or pre-planned.
What makes Revisn your best short-term apartment option?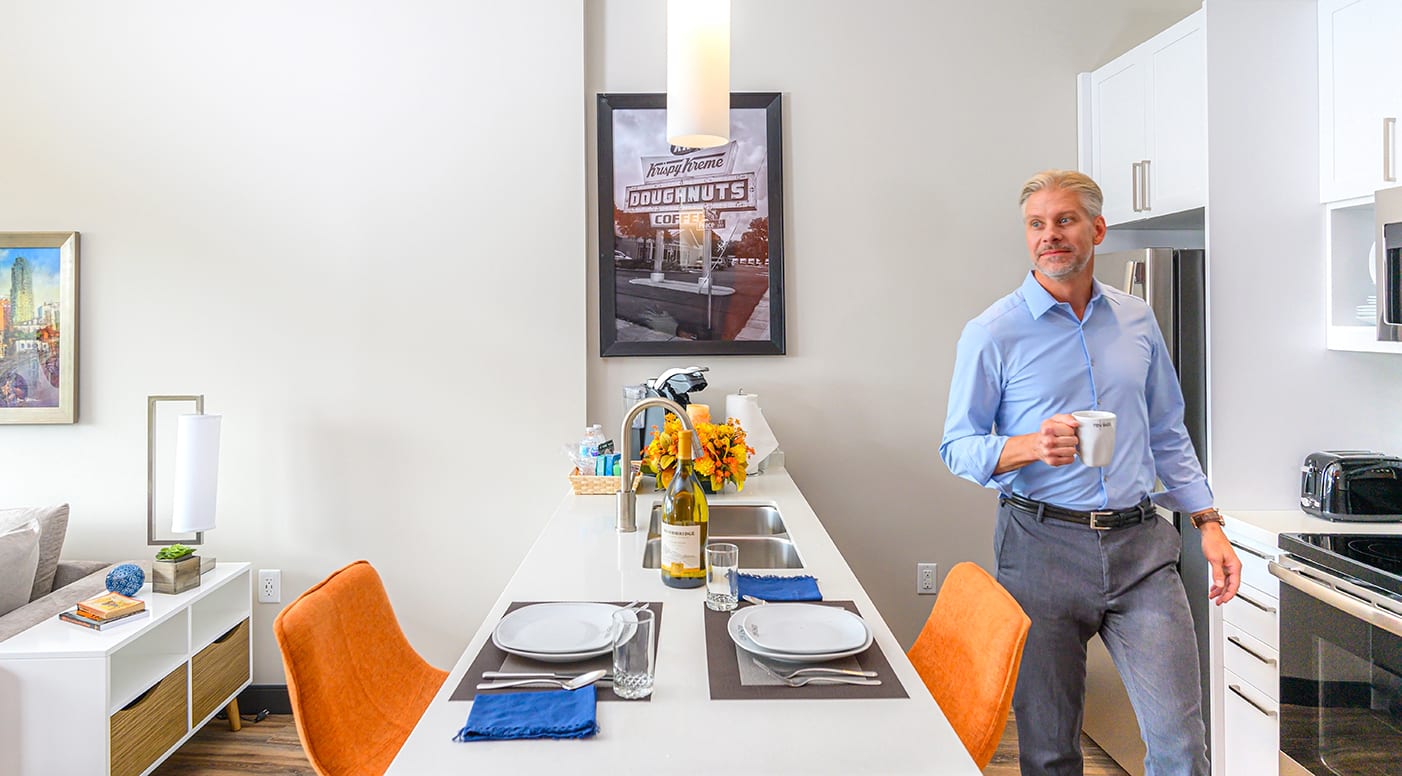 It doesn't matter if you're from North Carolina or Nanjing - choose Revisn short term corporate apartments while you get settled in the City of Oaks.
Revisn not only corners the market in affordable, fully furnished short-term housing in Raleigh, but we also care about the needs of our guests. Every aspect of the Revisn experience has been designed for the 21st century traveler: the family, the solo businessperson, and the curious tourist.
At Revisn, we love pets! Every guest is welcomed to bring any pet under 40 pounds for a small deposit fee and signed pet agreement. Settle in with your furry friend without relying on a friend or boarding facility.
Advanced technology is not an afterthought at Revisn. It permeates every aspect of your stay while becoming utterly transparent. Control your stay via the Revisn smartphone app. Your smartphone becomes your building and residence access key, your connection to Revisn's 24-hour concierge, your source for dining and shopping recommendations, and your source for controlling every aspect of your residence.
Passionate about saving the Earth? Us too! Revisn's rooftop terrace is fitted with solar systems of 134 modules angled to maximize the amount of sunlight they will receive on its posterior roof. These panels produce 20% of our building's power. This is equivalent of 1,086 tree seedlings planted, 92,397 pounds of carbon offset or 102,722 miles not driven. Check them out for yourself when you stay with us by enjoying some time up on the terrace.
Call Revisn today at 919-999-0160 and take that first step to becoming a North Carolinian.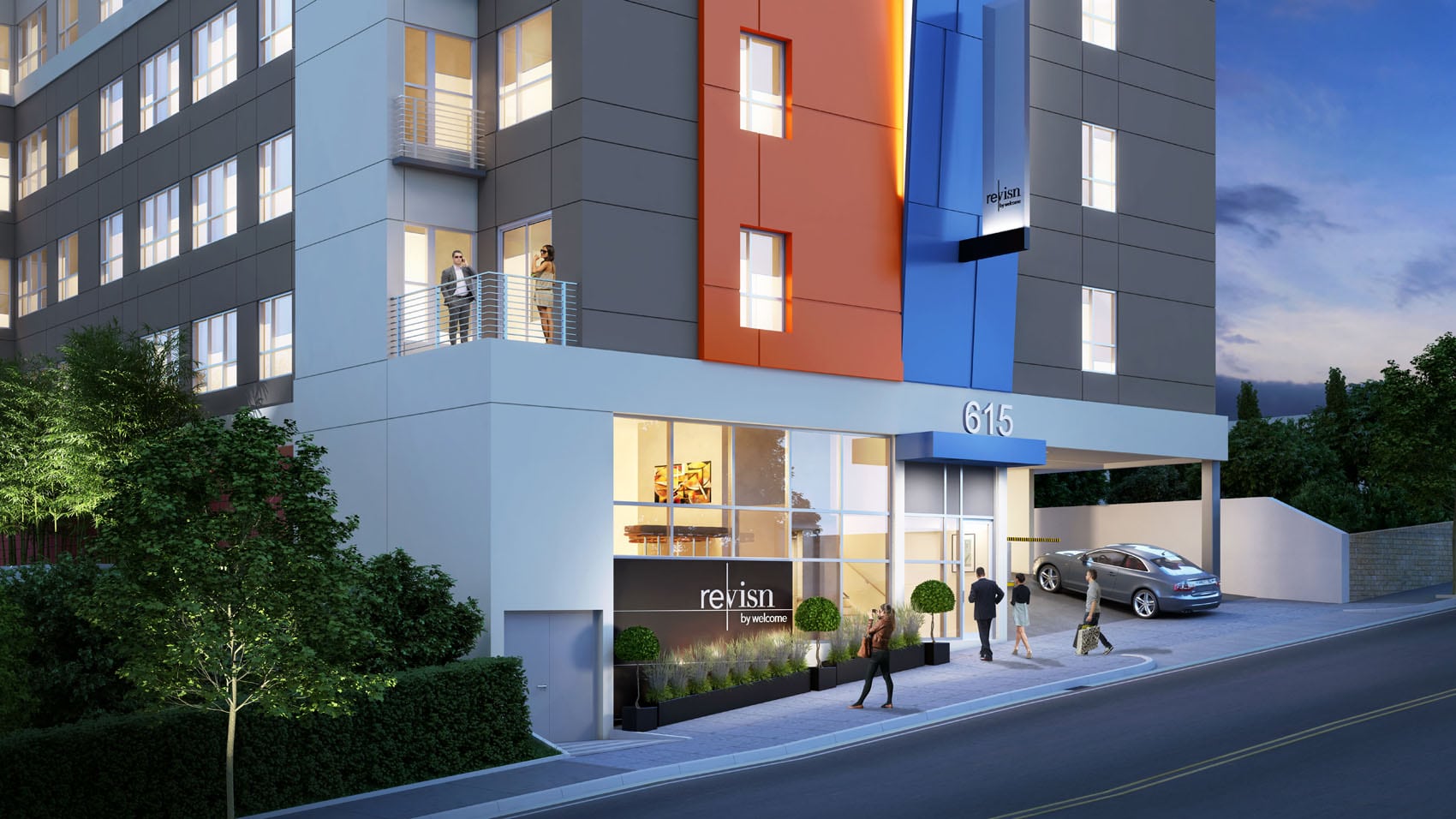 Fully-furnished, flexible lease residential experience with hotel amenities.Revisn is a perfect executive apartment for guests who need accommodations for 30 days or longer.