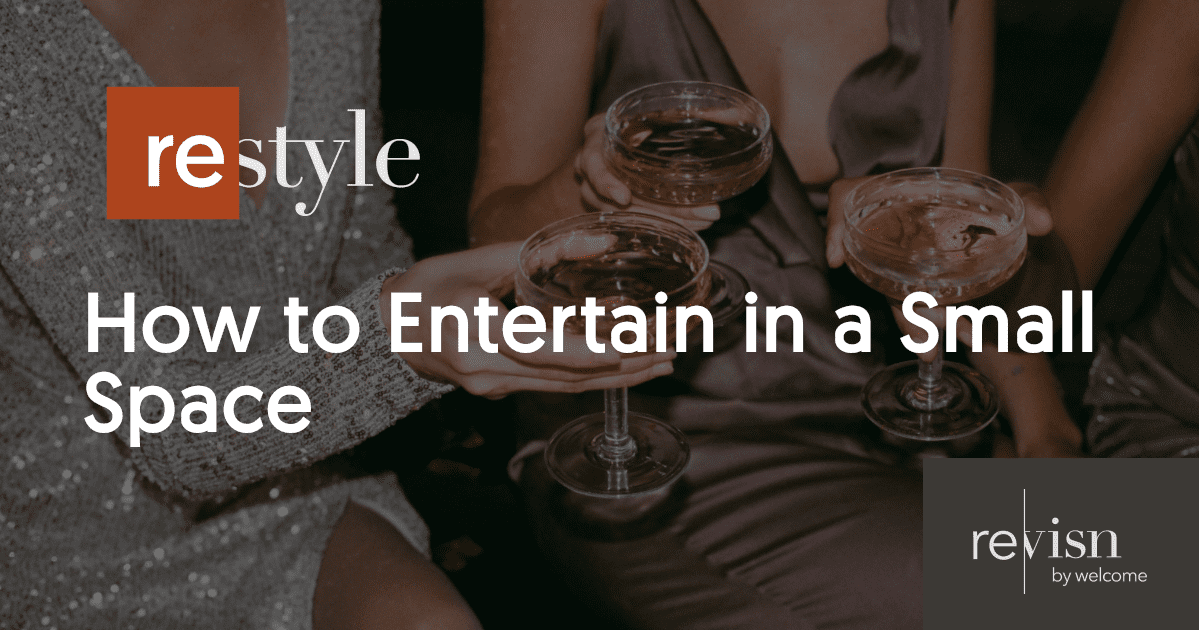 Entertaining in smaller spaces is no easy feat, but it's not impossible. Have you just downsized, and are wondering how to entertain in your new, smaller space? Just because your square footage has shrunk does not mean you have to give up on enjoying company in your new space. With the right guidance and enough creativity, your home or apartment can be transformed into the ultimate party spot!
Tip 1: Rearrange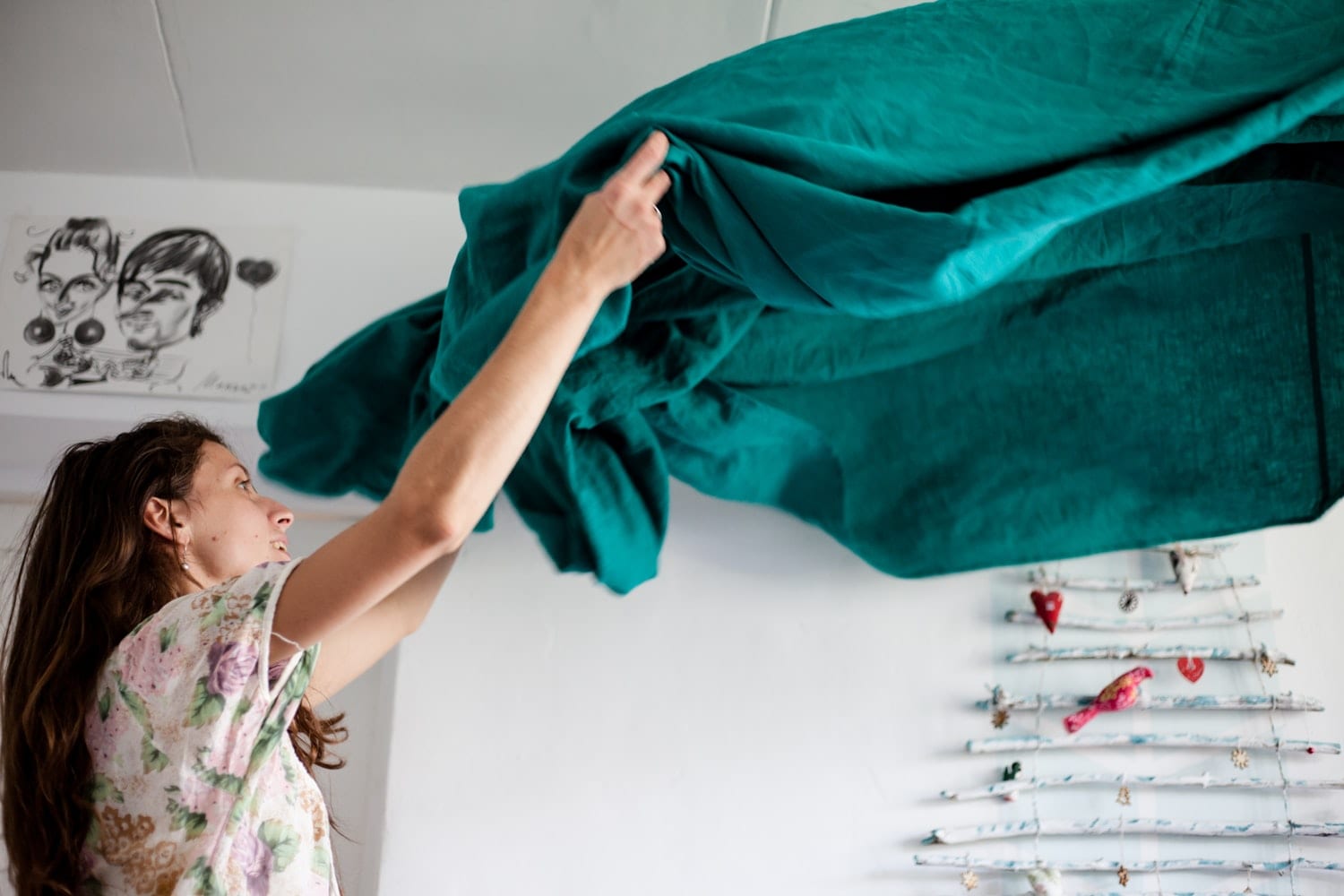 To prepare for your space invaders, make sure to free up as much space as possible around your home. Take unnecessary décor pieces into the bedroom, hide laundry baskets in closets, and push large couches and tables out from the middle of the room. The more floor space, the better! Seating can easily be organized along the walls of your home, and remember that some guests prefer to stand. As long as your home is looking chic and the area for mobility is ample, you'll be an expert at entertaining in small spaces.
Tip 2: Prepare to Clean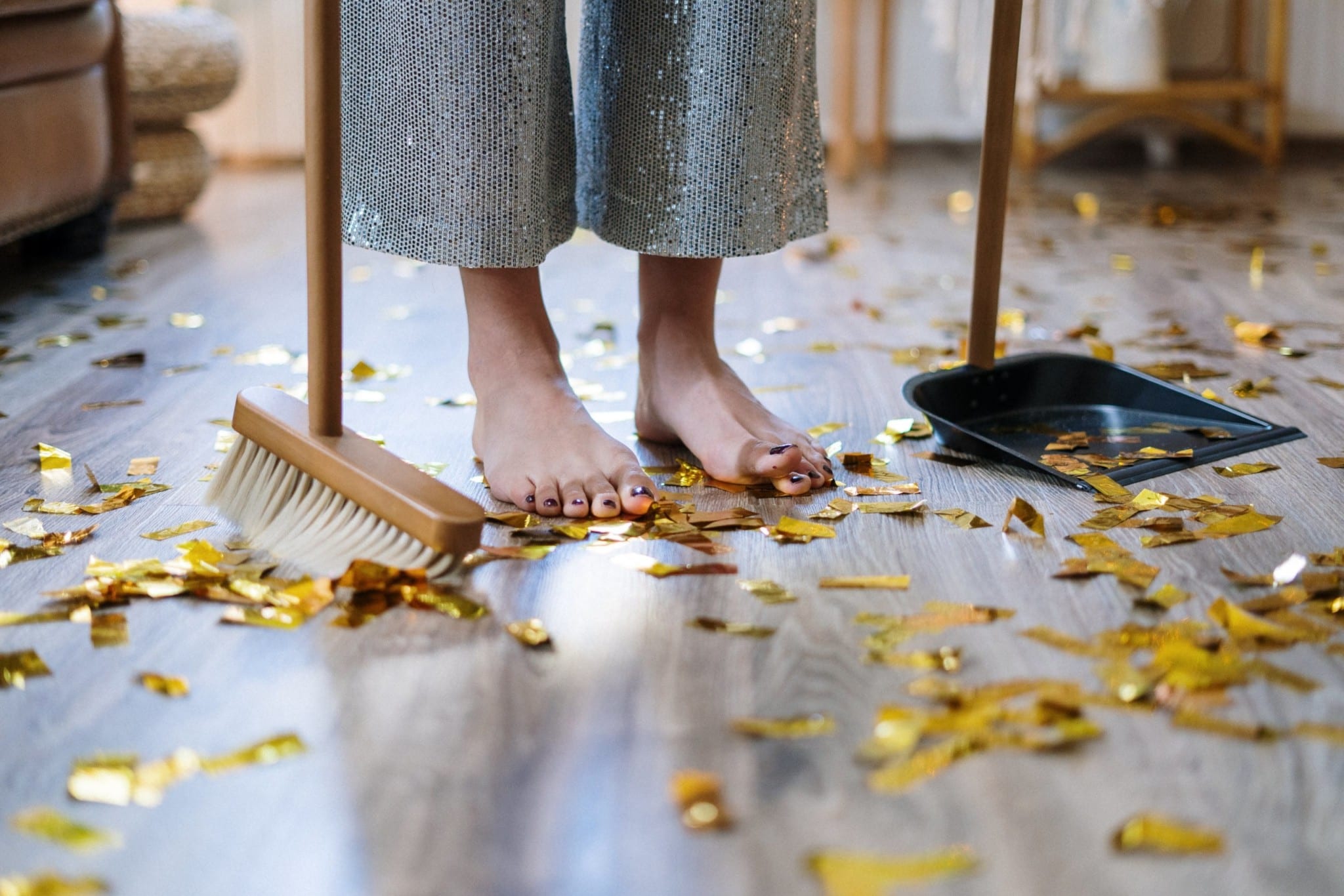 Your cleaning approach for your mini party should be strategic: clean before AND after festivities. General clutter should be picked up or hidden in bedrooms or other private areas of your home. And don't forget to tidy up the bathroom for guests. Personal toiletries can be put away, and your toilet and sink vanities should be spotless. Make sure to dust and clean up after any pets, including eliminating pet odor!
Tip 3: Use Every Surface
Did you know a bookshelf can be transformed into a mini bar? It's true! When you've got a small space, you have to get creative to entertain guests. Your party can get started right if you maximize the amount of viable space around the apartment. Use the entire kitchen area for serving; you don't need your fancy blender and air fryer out on display tonight. Think about opening up your bedroom or other private areas of your home for guests to socialize in if your main entertainment room is lacking. Guests will also require somewhere to place their bags and coats, so designate an area for personal belongings while remembering guests will need places to eat and drink as well. Maximizing space is crucial when entertaining in small spaces.
Tip 4: Get comfy!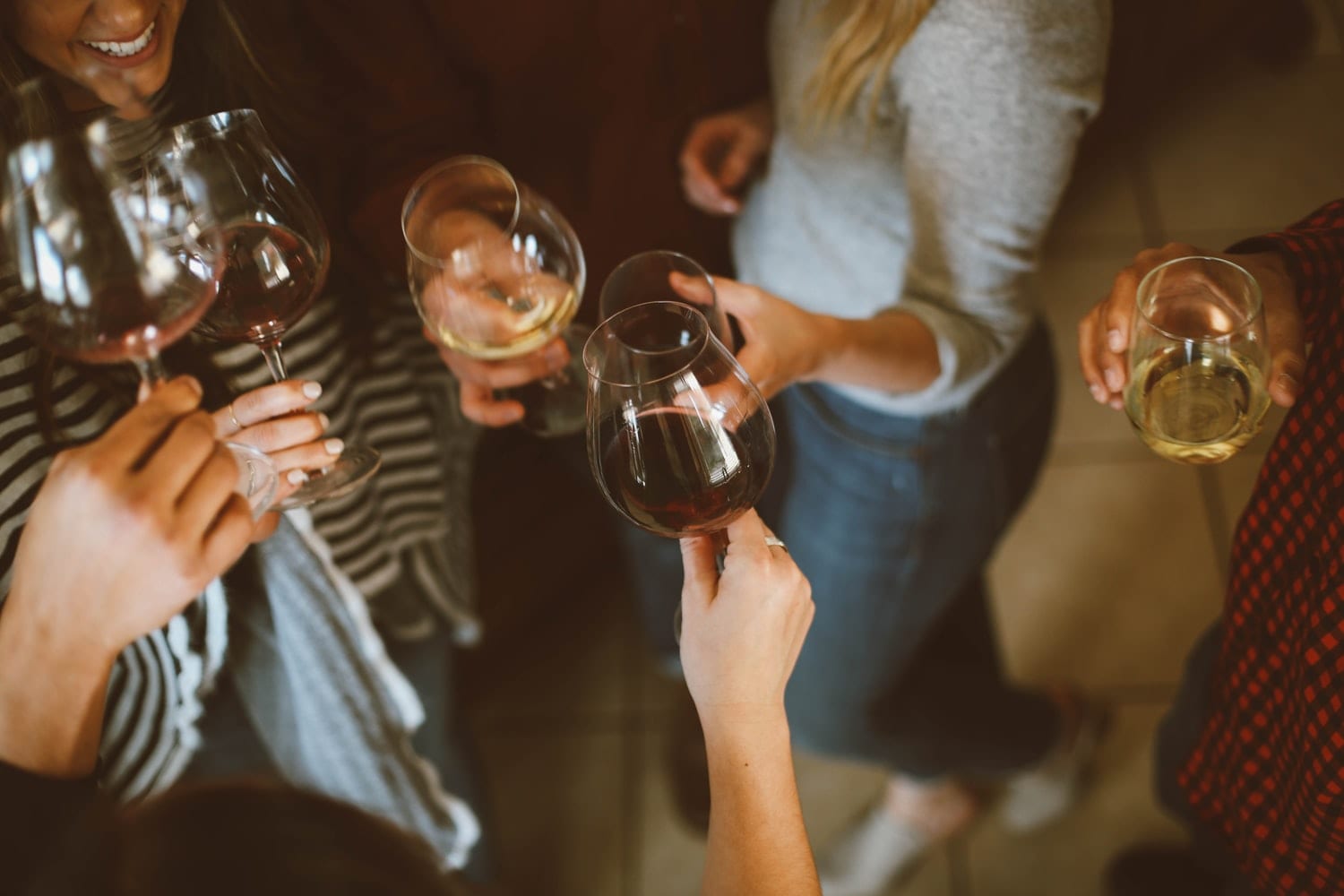 Perhaps the most important tip for pulling off the party of the year in your apartment is to be sure your guests can sit, stand, and move comfortably. Create a traffic pattern in your space so that guests can move about strategically. Don't plan too many activities for this party so that guests can remain semi-stationary while still enjoying the presence of a crowd. Break out a few floor pillows and clear off couches and chairs for ample seating. Think outside of the box and add a few Wi-Fi enabled lightbulbs to switch up the lighting for the ultimate party vibe! Your party will for sure be one that your guests will remember for a long time after you pull this off.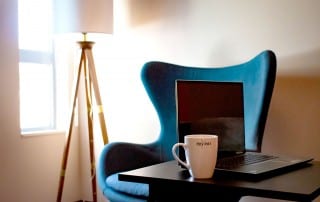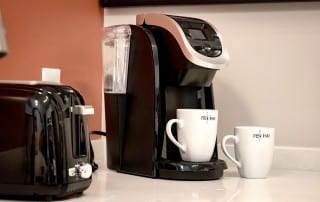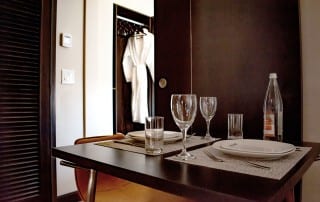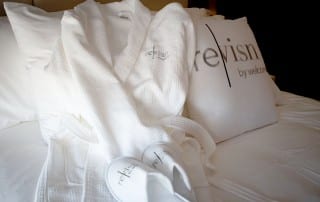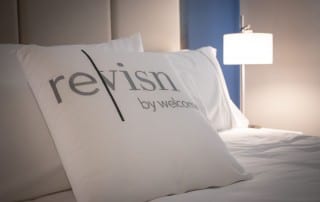 Need a short term apartment in Raleigh, NC?
Revisn has got you covered. Our executive apartments come fully furnished and fully equipped, including modern designer furniture, high-end appliances, cutting-edge technology, and luxurious personal amenities. For everything else, just ask our 24-hour concierge.
Stay a few weeks or a few months while you explore the city. The flexibility of Revisn lets you decide when your stay beings and ends without being locked into calendar months or long-term leases. All you need to bring is a toothbrush and your clothes. We provide the rest. These short term apartments provide you the residential experience you've been looking for.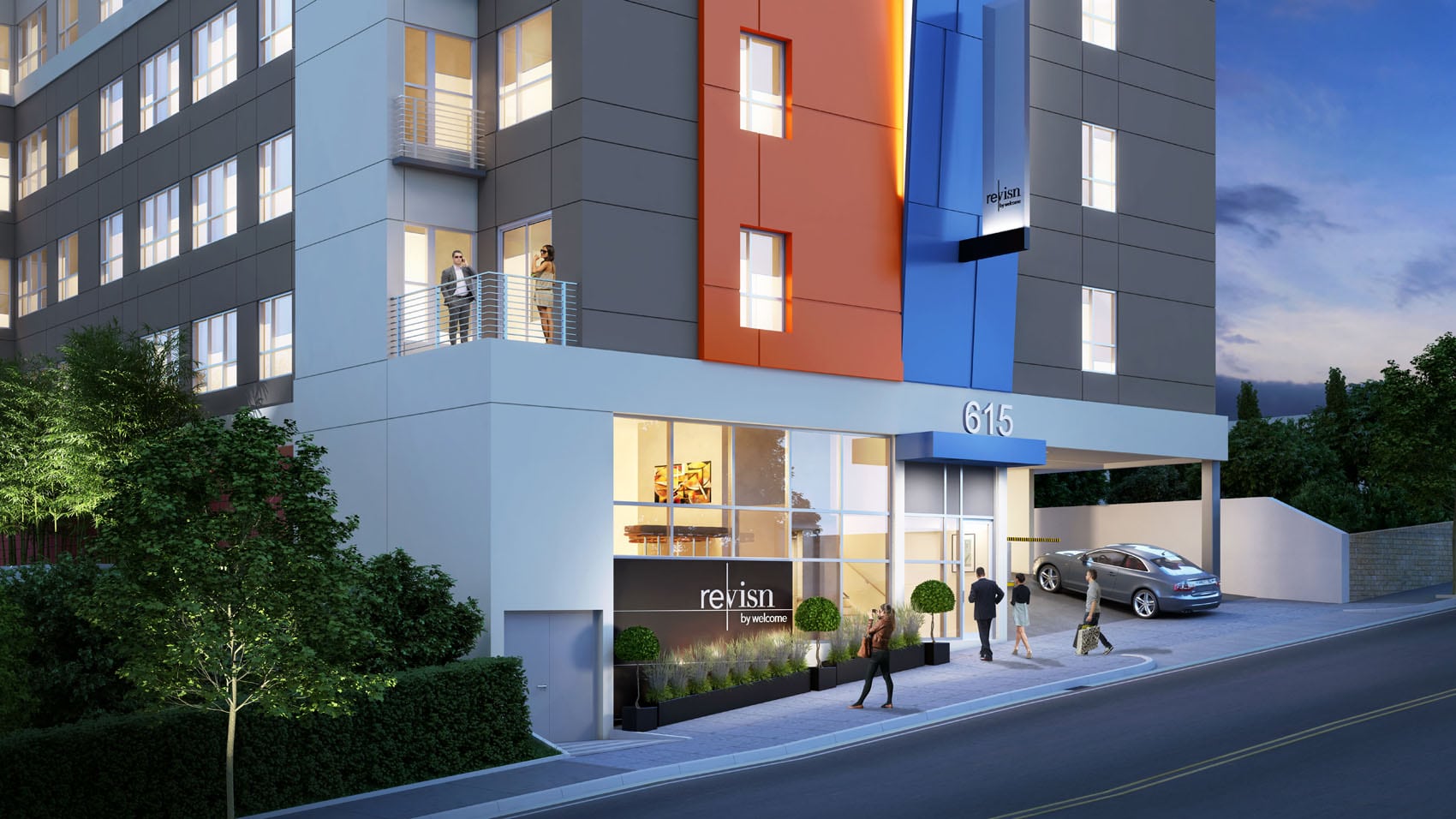 Fully-furnished, flexible lease residential experience with hotel amenities.Revisn is a perfect executive apartment for guests who need accommodations for 30 days or longer.