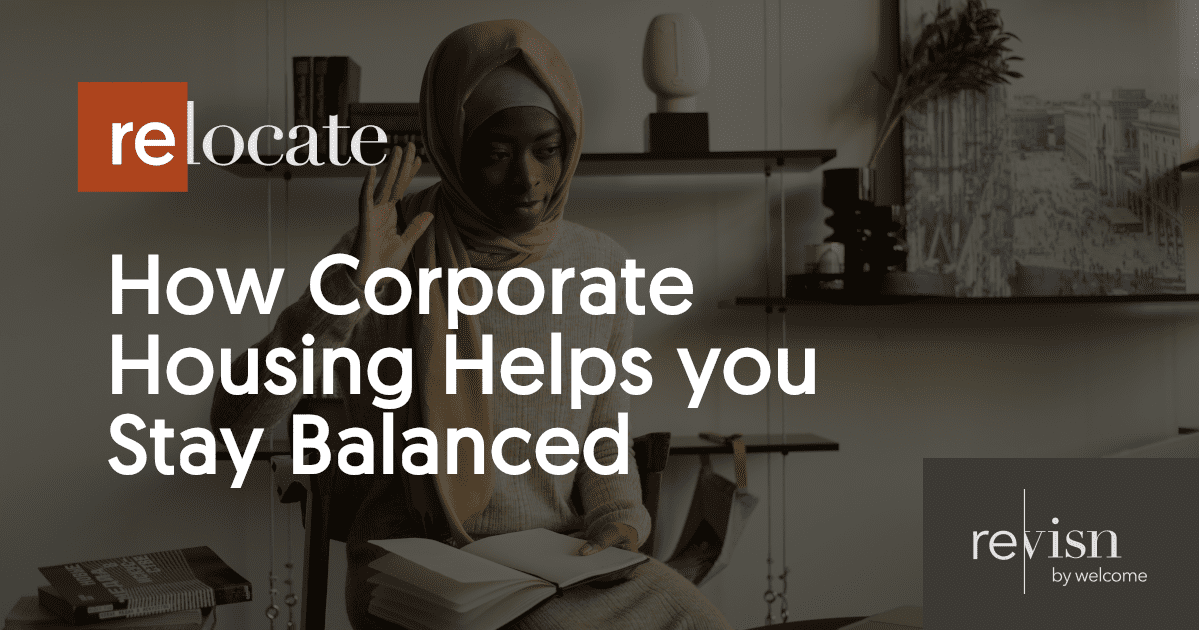 Corporate apartments can be the beacon of light for many remote workers and executives seeking opportunities in cities away from home. In 2022, around 35% of respondents to this McKinsey study reported they have the option to work 100% remote at their current job. With one third of workers working or offered these types of positions, more and more are looking to move cities or temporarily relocate. Corporate apartments are the first choice for remote "digital nomads" as they are convenient and economical compared to a lease or hotel rental. These apartments are outfitted to help you maintain balance during your work project, and even enhance your new lifestyle to support your needs. Read Revisn's guide to find out more about how corporate apartments help you maintain balance.
More Space in Your Apartment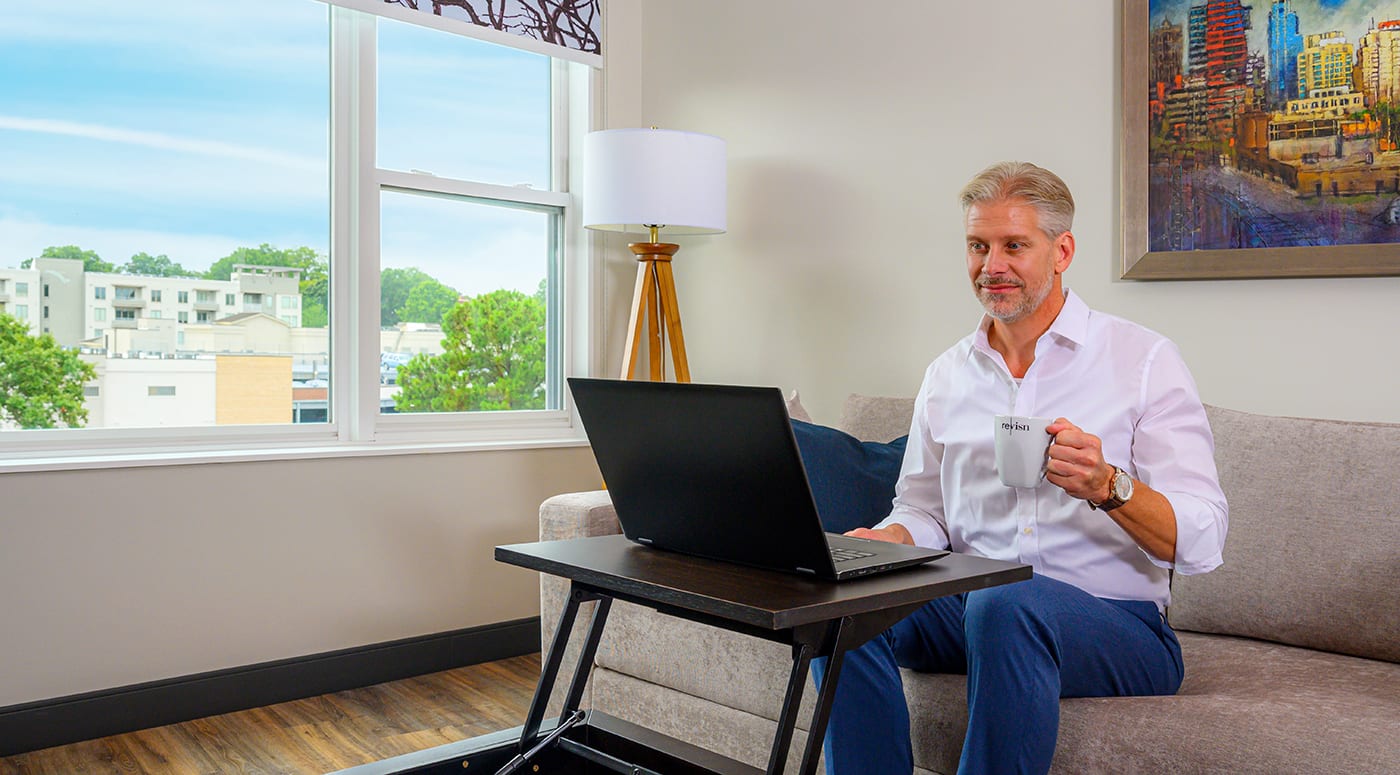 Corporate housing keeps you balanced by giving you more space. When you've moved into a corporate apartment, more than likely, most if not all of your belongings are packed up and stowed away somewhere else. Maybe you are only renting your corporate apartment for a month, and just needed to pack a suitcase. You could also be between homes and need the space before you settle into your brand-new purchase, so your things are all in storage. Having a fully furnished corporate apartment takes the stress out of that move by giving you a clean, spacious place to call your home when you're away from home. At Revisn, our fully furnished one- and two-bedroom residences include closet and storage space, open floor plans, and spacious bedrooms for your Raleigh retreat.
Serviced Apartments Make Everything Easier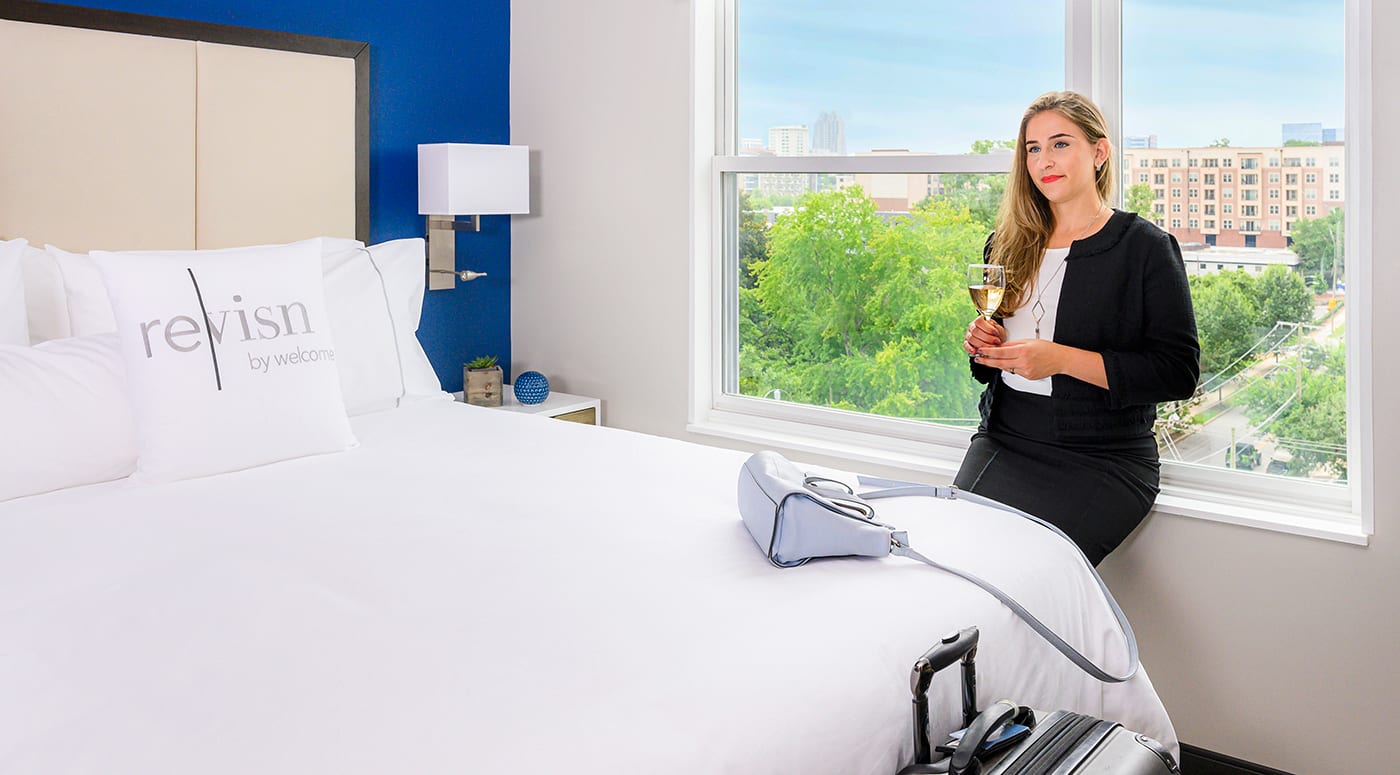 Corporate apartments are often considered serviced apartments as well. Serviced apartments combine the luxury of a hotel stay with the convenience of your own private apartment. You can expect extended amenities that go beyond what you would expect from an apartment rental, like quick maintenance and concierge services right to your door. Other serviced apartment features include pools, spas and gyms on site, room service, housekeeping and television subscription packages. At Revisn, our staff is on call 24/7 and are highly attentive to our guests' needs. Your reservation includes a subscription to YouTube TV, housekeeping, and discounts to local fitness centers and spas.
High Speed Internet in Your Corporate Apartment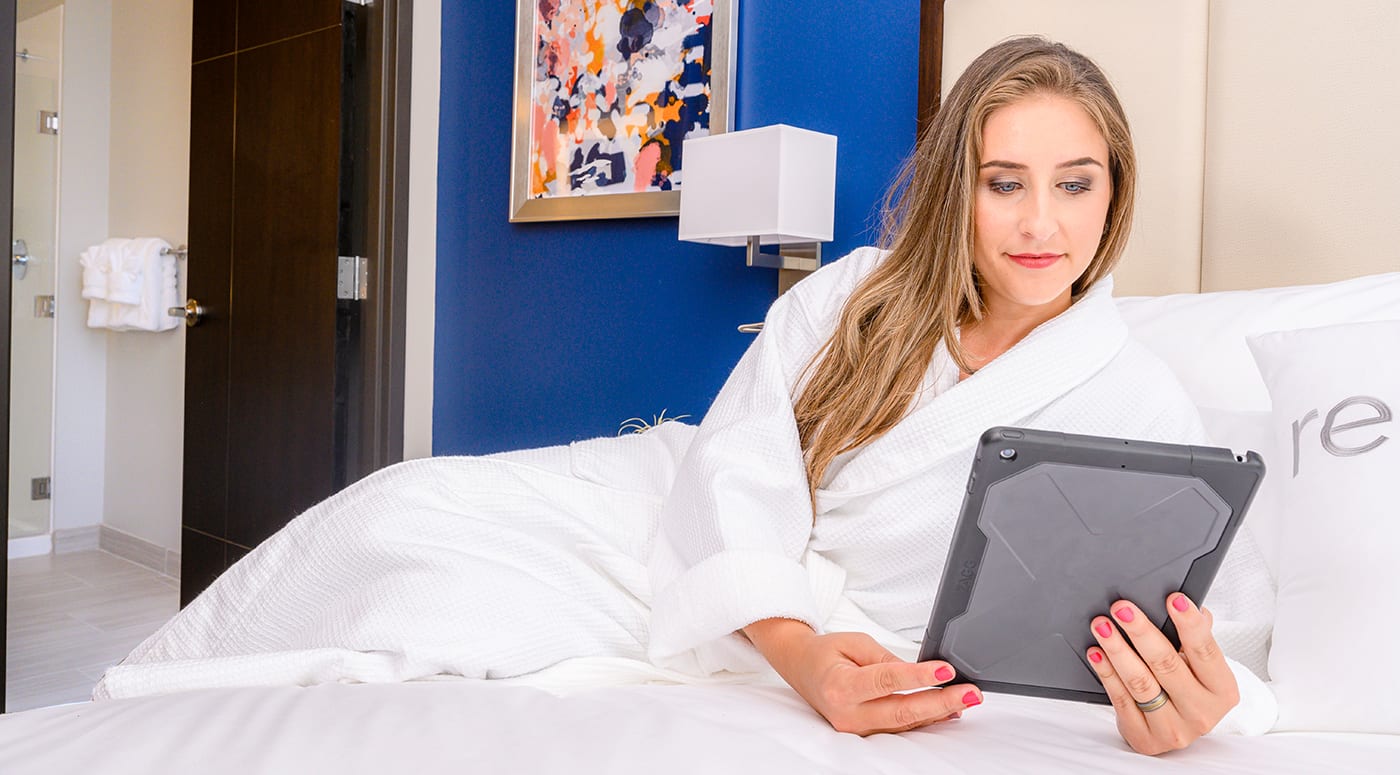 You know what you probably don't have at home? Enterprise-grade Wi-Fi. That's because your monthly bill, installation fees, and equipment rental charges are bills too inconvenient to foot every single month. Corporate apartments often come with the fastest Internet speeds with the most secure connections. At Revisn, your residence is your own private network that is unique to you every time you stay. Never worry about your personal information being accessed by anyone else but you while you are logged in at Revisn. Our blazing fast Internet speeds will take care of the rest of your concerns.
No Time to Clean? Let Housekeeping Take Care of It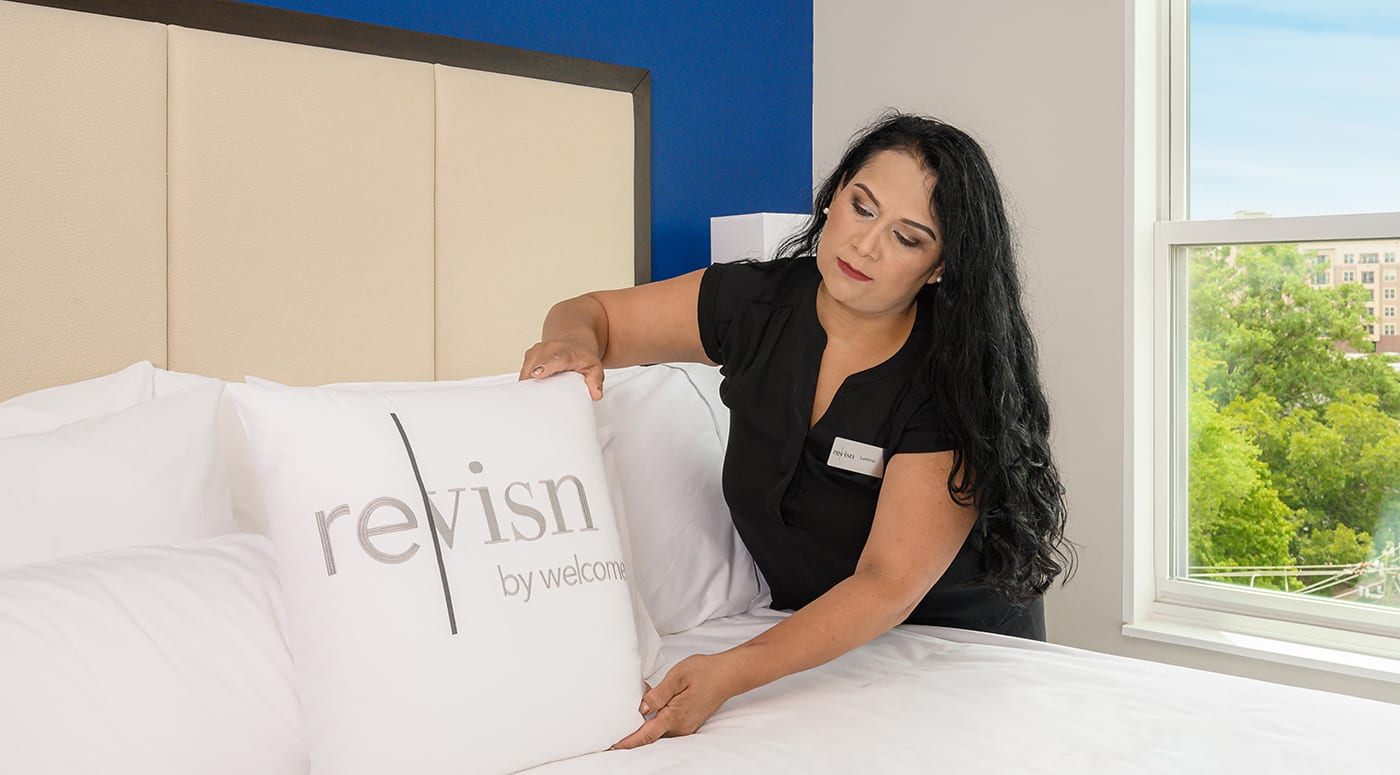 After a long day of Zoom meetings or commuting around the city for work, there is nothing worse than coming home to an unkempt apartment. Luckily, corporate apartments help you maintain balance in your life by providing you with hotel-style housekeeping on a daily or weekly basis. Expect to have your linens swapped, floors sparkling clean, and apartment smelling magical. At Revisn, we provide our long-term guest with free housekeeping included in their monthly fee so that you can keep at those important meetings without having to lift a finger.
Have More Fun in the City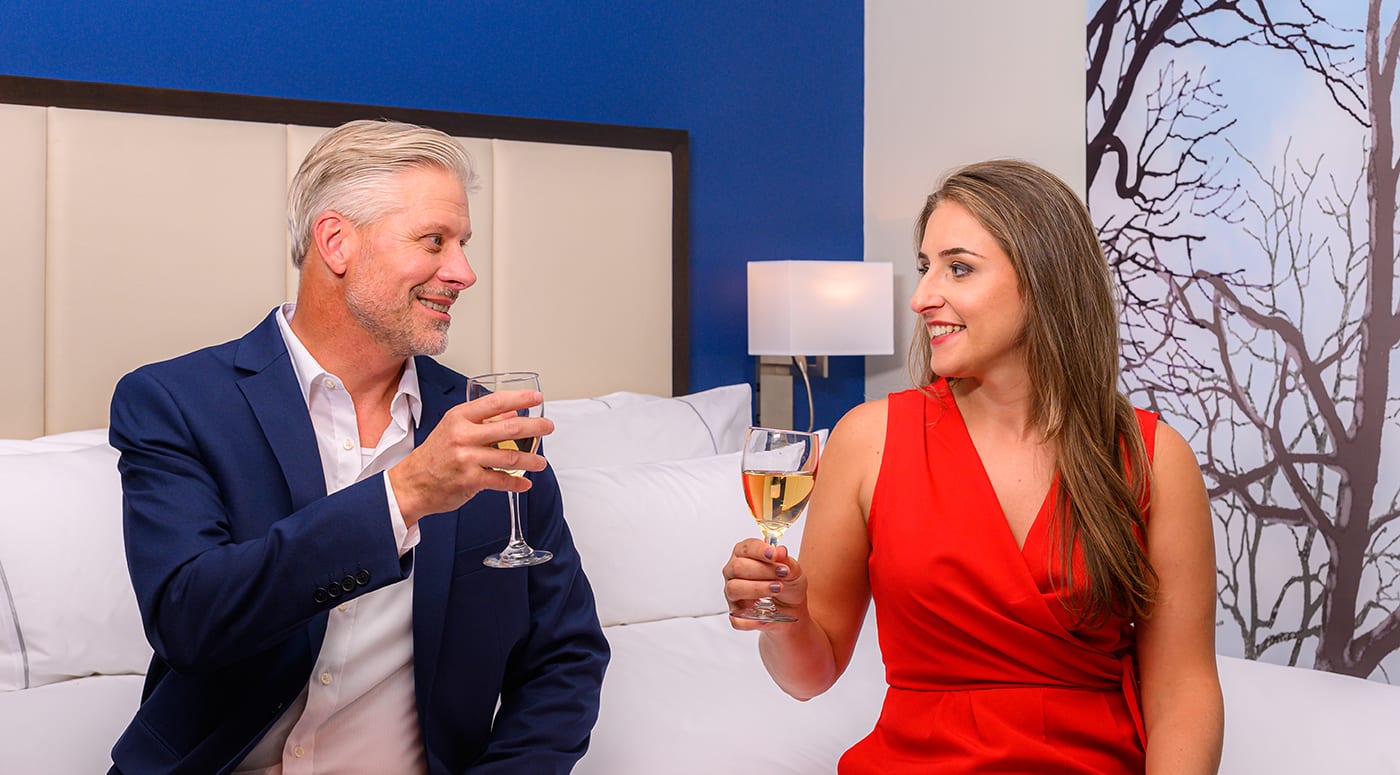 One of the most visible ways corporate apartments keep you balanced is by their location. Usually, corporate apartments are located throughout major metropolitan areas. If you are relocating for work or with your family, chances are, you are moving within or close to a city. Why not take advantage of city living during your temporary stay? Get out there and enjoy the assortment of restaurants, bars, clubs, art galleries, and shops that your city has to offer. Revisn's downtown Raleigh location is perfect for maintaining that balance – we are nestled in the Glenwood South district, giving you access to the best entertainment and shopping in the city. Your next favorite dish or coveted shopping find may be just a few steps away from your front door.
Are you relocating to the Raleigh, North Carolina area?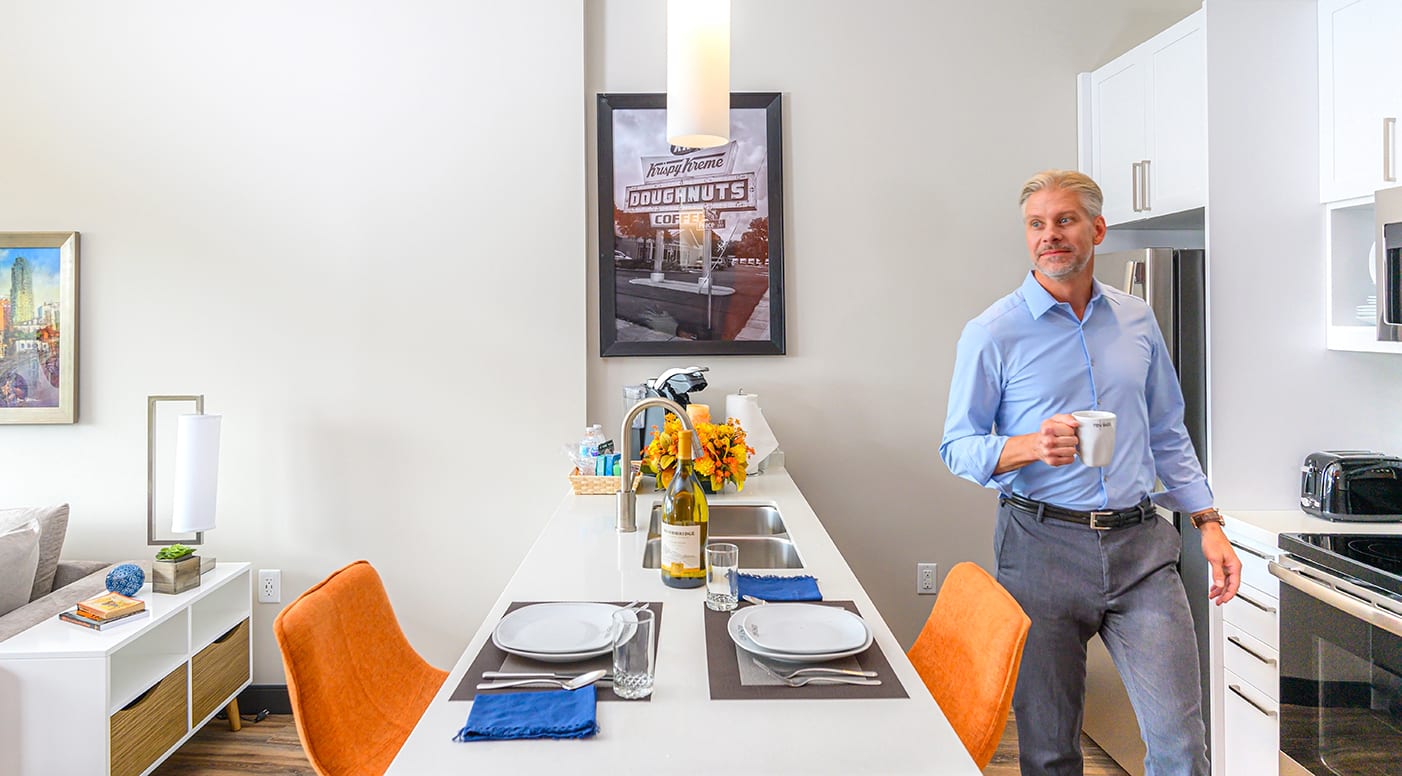 If you are looking to move to the Triangle for a temporary work assignment or to relocate your family into a new home, choose Revisn for your fully-furnished, short term apartment needs.
Revisn not only corners the market in affordable, fully furnished short-term housing in Raleigh, but we also care about the needs of our guests. Every aspect of the Revisn experience has been designed for the 21st century traveler: the family, the solo businessperson, and the curious tourist.
At Revisn, we love pets! Every guest is welcomed to bring any pet under 40 pounds for a small deposit fee and signed pet agreement. Settle in with your furry friend without relying on a friend or boarding facility.
Advanced technology is not an afterthought at Revisn. It permeates every aspect of your stay while becoming utterly transparent. Control your stay via the Revisn smartphone app. Your smartphone becomes your building and residence access key, your connection to Revisn's 24-hour concierge, your source for dining and shopping recommendations, and your source for controlling every aspect of your residence.
Passionate about saving the Earth? Us too! Revisn's rooftop terrace is fitted with solar systems of 134 modules angled to maximize the amount of sunlight they will receive on its posterior roof. These panels produce 20% of our building's power. This is equivalent of 1,086 tree seedlings planted, 92,397 pounds of carbon offset or 102,722 miles not driven. Check them out for yourself when you stay with us by enjoying some time up on the terrace.
Call Revisn today at 919-999-0160 and take that first step to becoming a North Carolinian.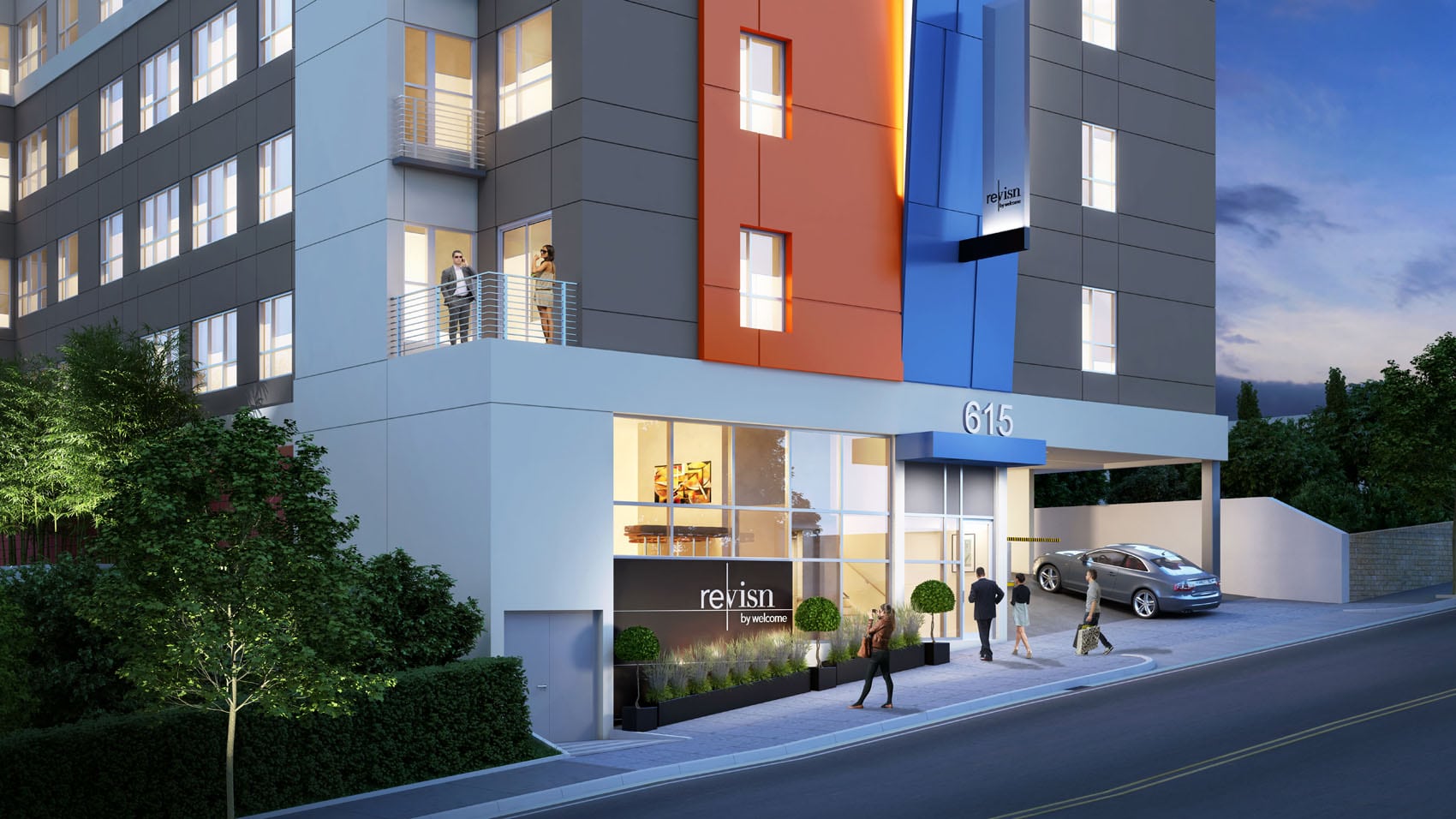 Fully-furnished, flexible lease residential experience with hotel amenities.Revisn is a perfect executive apartment for guests who need accommodations for 30 days or longer.