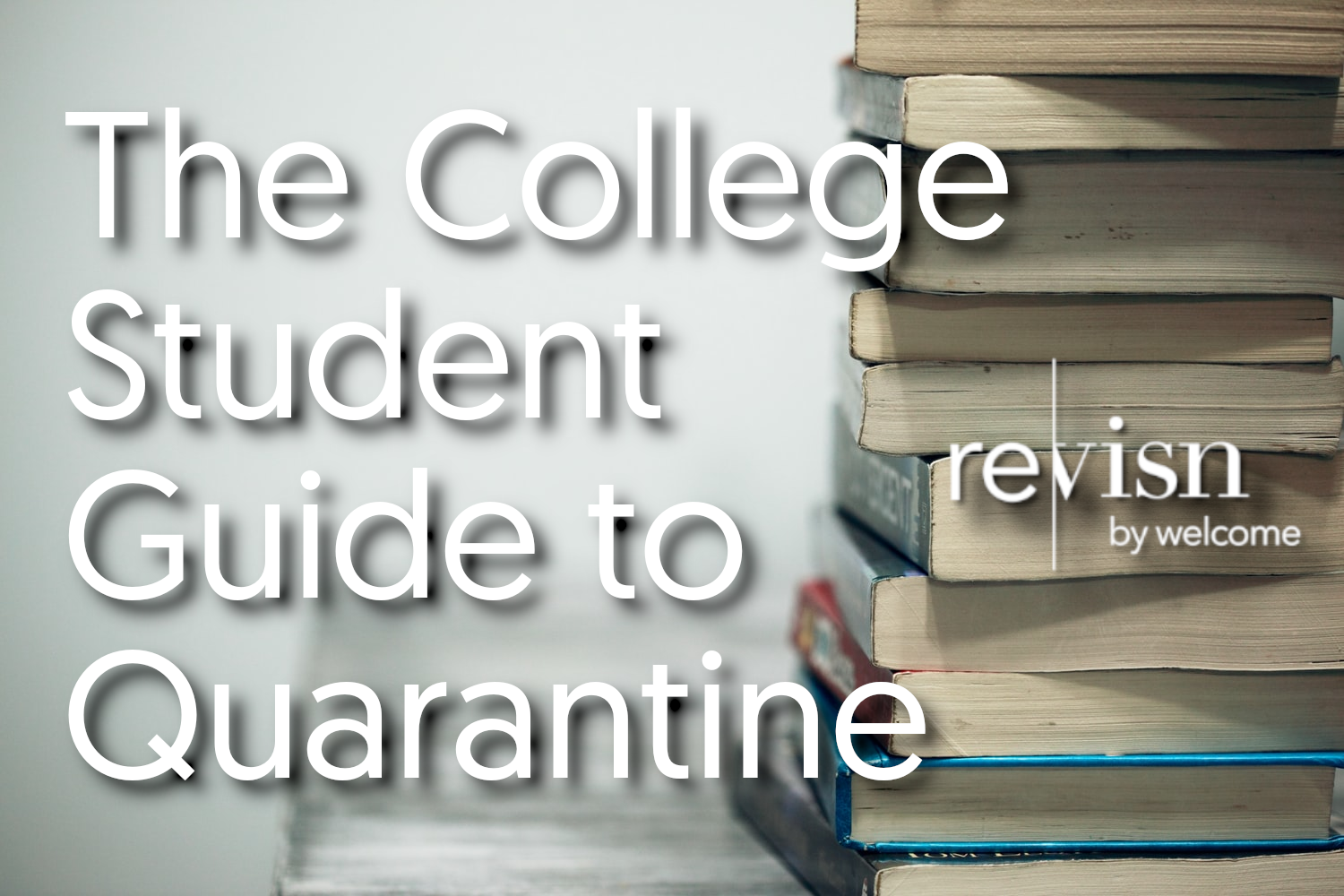 College kids' experiences in quarantine differ vastly from that of older adults and young children. While straddling the line between their teen years and adulthood, living and working standards are different, school is a little less structured, and the deprivation of a social life all combine to exacerbate the circumstances. Revisn has compiled a short but handy guide on how to navigate quarantine as a young adult in college.
Keeping Up With Class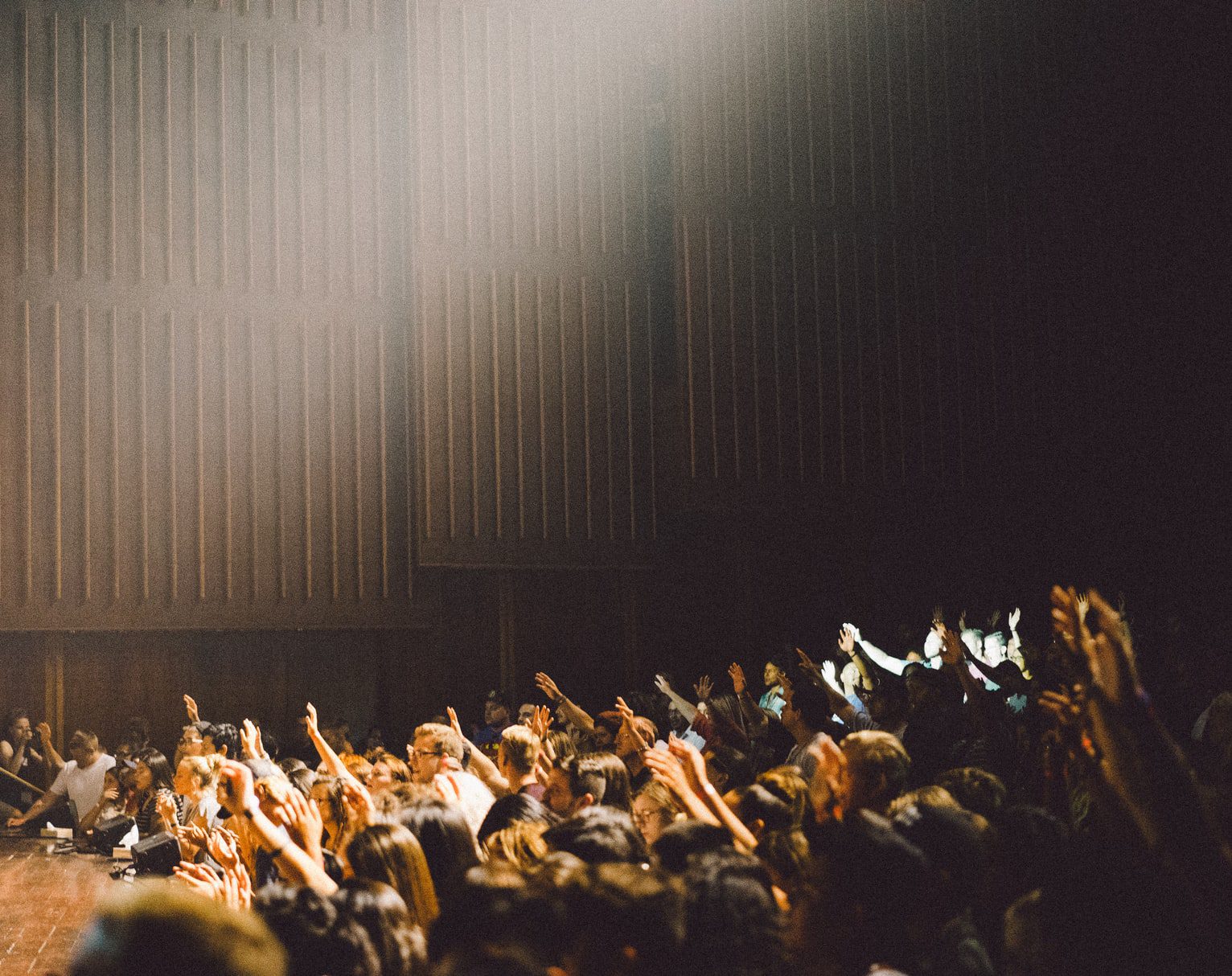 Students everywhere are having difficulties keeping up with their schoolwork. Depending upon their circumstances, such as finances, access to Internet, home life, or general emotional state, these difficulties can be exacerbated. These reactions are normal, and prioritizing schoolwork over personal concerns may not be most effective for everyone. Luckily, expectations for remote schoolwork across universities have become resoundingly more understanding and accommodating for students.
If you find that hitting the books is harder than usual, try to keep to a schedule that resembles your typical college schedule. Take breaks as necessary, or try to work with a productivity timer. Keep a list of daily working goals that you can physically cross off as you complete each task to feel the rush of productivity. Eat satisfying, filling meals. Do not get to work too late in the day—if you get started on your studies earlier, you will have more daylight to enjoy when your work is complete! Lastly, communication is key, so don't leave professors or lab mates hanging. Make sure to reach out with all questions about procedures, assignments, and grades. Explain any extenuating circumstances to professors so that they are aware of anything prohibiting you from completing assignments.
Staying Social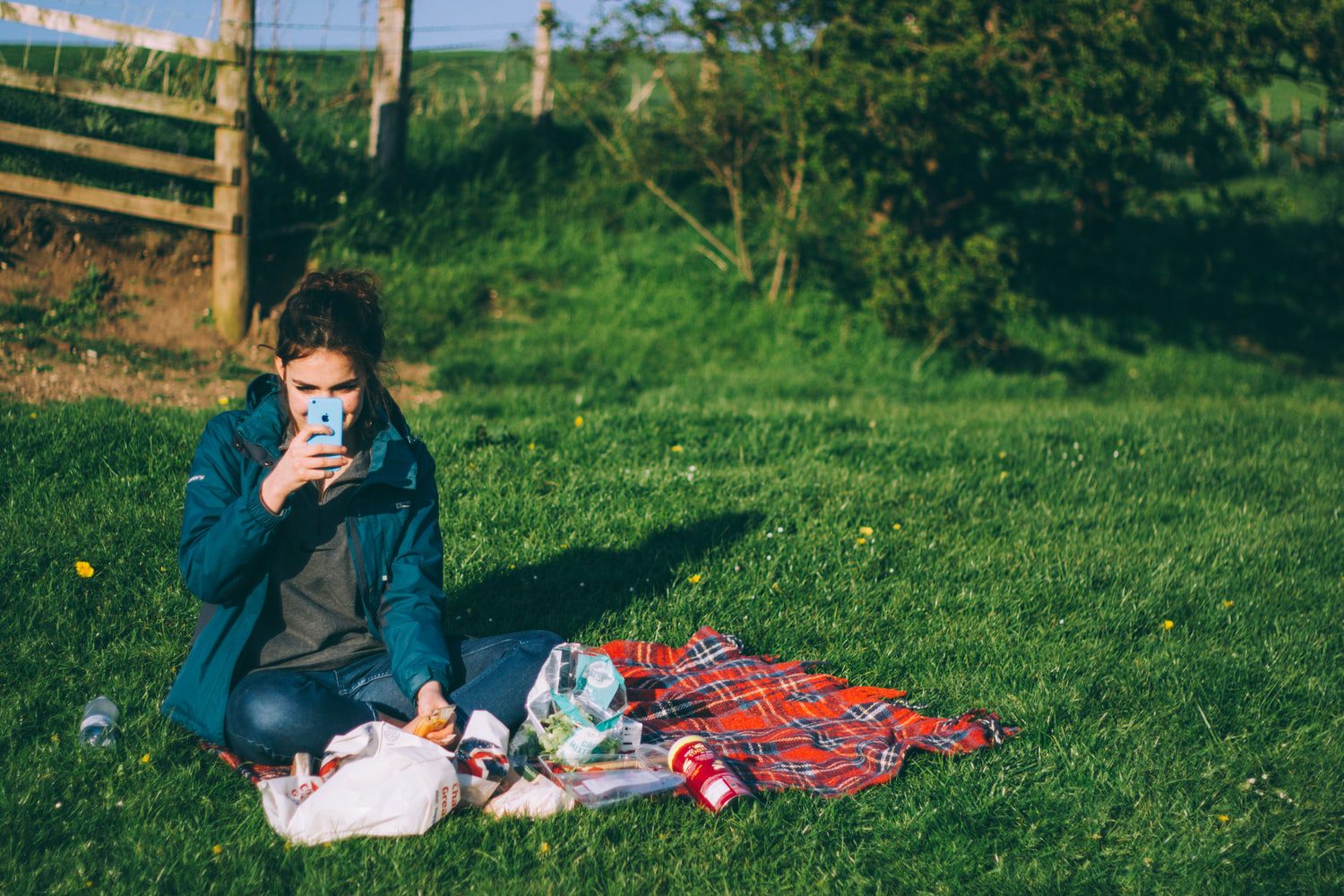 Even if you are not a student and are an educator or otherwise work in academia, it will be just as important to divvy up your concentration between work and interpersonal affairs. As well as sticking to a daily schoolwork schedule, find time to spend with those you live with or those far away. Schedule Zoom or FaceTime hangouts throughout the week will help you shake the quarantine blues. Plan digital game or movie nights, book club discussions, and dance parties. Get creative with your video chats!  You can also listen to podcasts or watch livestreams to replicate that sense of companionship if friends or family are not available when you need them. Hearing and seeing another person, even if digitally, can remarkably improve mental health. Go for walks to get some fresh air and see other people. Social distancing is integral to staying health right now, however, it can help to see some friendly faces in the neighborhood even if just for a passing moment!
Finding Work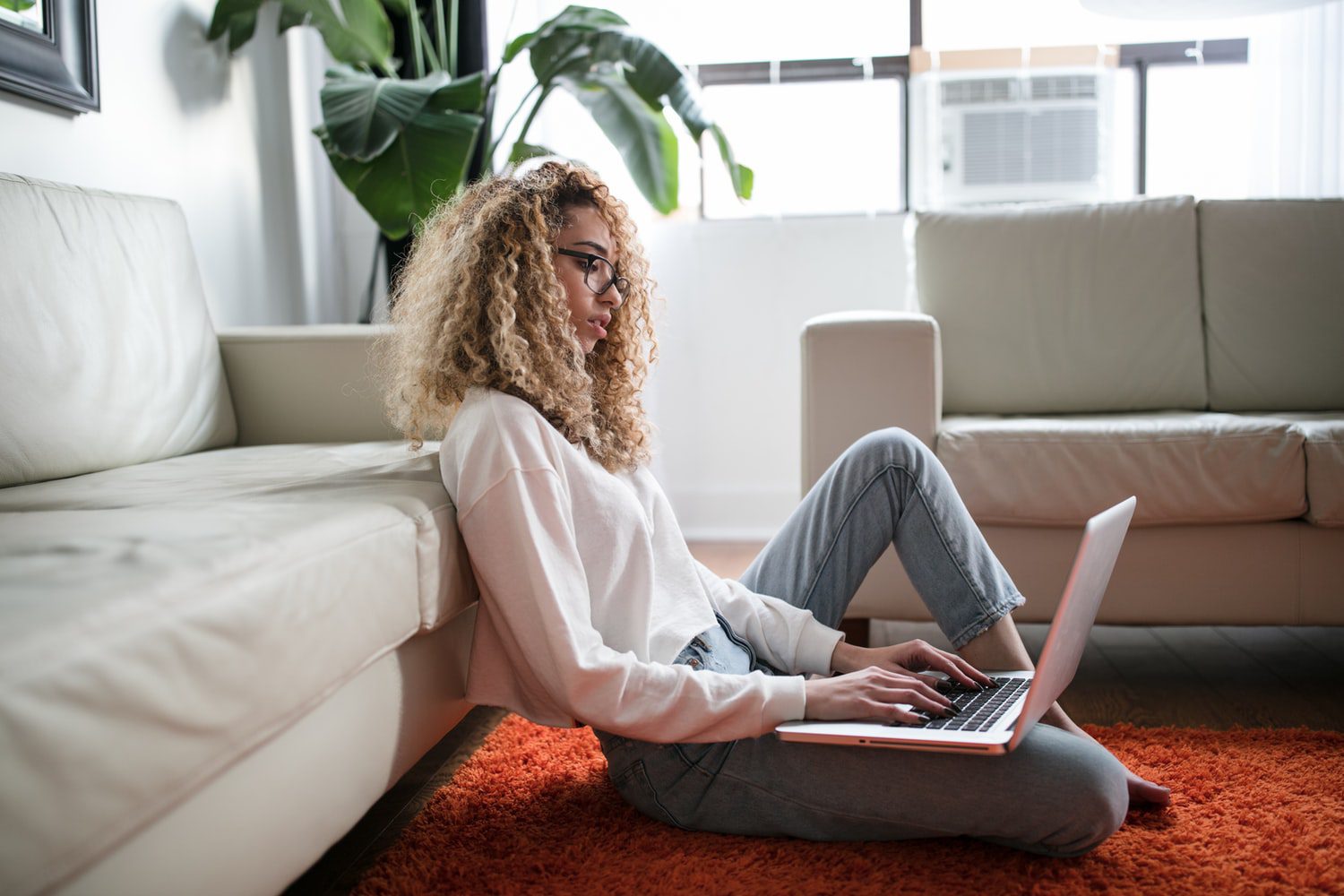 A little easier said than done, right? Unemployment filings are at a historic high in the United States, with projections that up to 20% of Americans will be out of work soon. Financial hardship is affecting more vulnerable populations in this country, particularly university students. College kids, lacking more robust working experiences, are having issues paying rent, utilities, and daily life necessities without their parents' dime. Losing the typically meager income of either internships or service work, and potentially being denied a stimulus payment, a huge stressor for young adults is paying bills amid this pandemic.
Here are some helpful resources to earn income while out of a steady job:
Apply for unemployment and Medicaid in your state as soon as you know you are out of work
Apply to work at Trader Joe's and other local grocery chains
Complete transcription assignments for cash
Advertise your skills on Craigslist and Facebook Marketplace for gig opportunities
Cull your home of unwanted furniture, clothing, and other items to sell on yard sale/marketplace apps
Enjoying Time at Home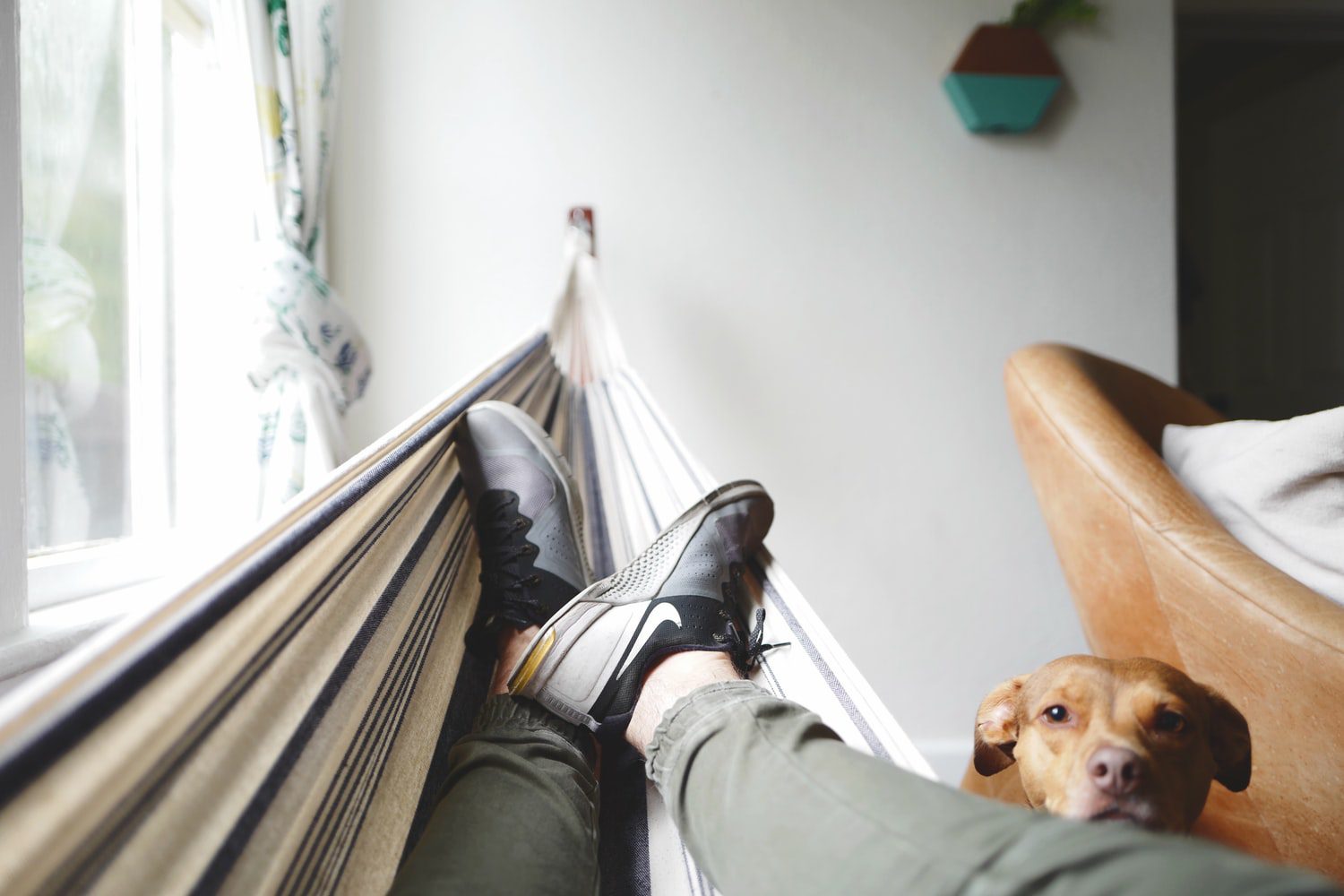 It is quite like the Monkey's Paw scenario to wish for the days when you are out of school or class is canceled, only now to be burdened with the luxury of time at home. If you are finding it hard to fill up your time, we suggest exercise, picking up a new hobby, or becoming a film or literature buff! It is important to find something you can invest time and energy in. Another option for the population exhausted by the turbulence of our trying times is to block out plenty of time for rest, relaxation, and reflection. Never hold yourself up to the standard of productivity from the world before COVID because it can only exacerbate those negative feelings.
If you are quarantined in a less-than-ideal living situation with family or roommates, consider tackling those issues while you are at home. State your boundaries to your housemates. Identify times when you would like alone time and hear their stipulations as well. Write out a roommate contract if you have not already, or revise the one that exists. Plan out how to spend time with those you are friendly with. Concede some time with those that are a little less easy to be around, or ask for help if you are not comfortable with a housemate.
Need student housing near your college in Raleigh, NC?
Revisn's short term apartments are in Downtown Raleigh, less than three miles or closer to all major universities and colleges within the area. Whether you attend NC State, Meredith College, Shaw University, Peace College, St. Augustine's University, or Campbell University, we have the space for you.
Our executive apartments come fully furnished and fully equipped, including modern designer furniture, high-end appliances, cutting-edge technology, and luxurious personal amenities. For everything else, just ask our 24-hour concierge.
Stay a few weeks or a few months while you explore the city. The flexibility of Revisn lets you decide when your stay beings and ends without being locked into calendar months or long-term leases. All you need to bring is a toothbrush and your clothes. We provide the rest. These short term apartments provide you the residential experience you've been looking for.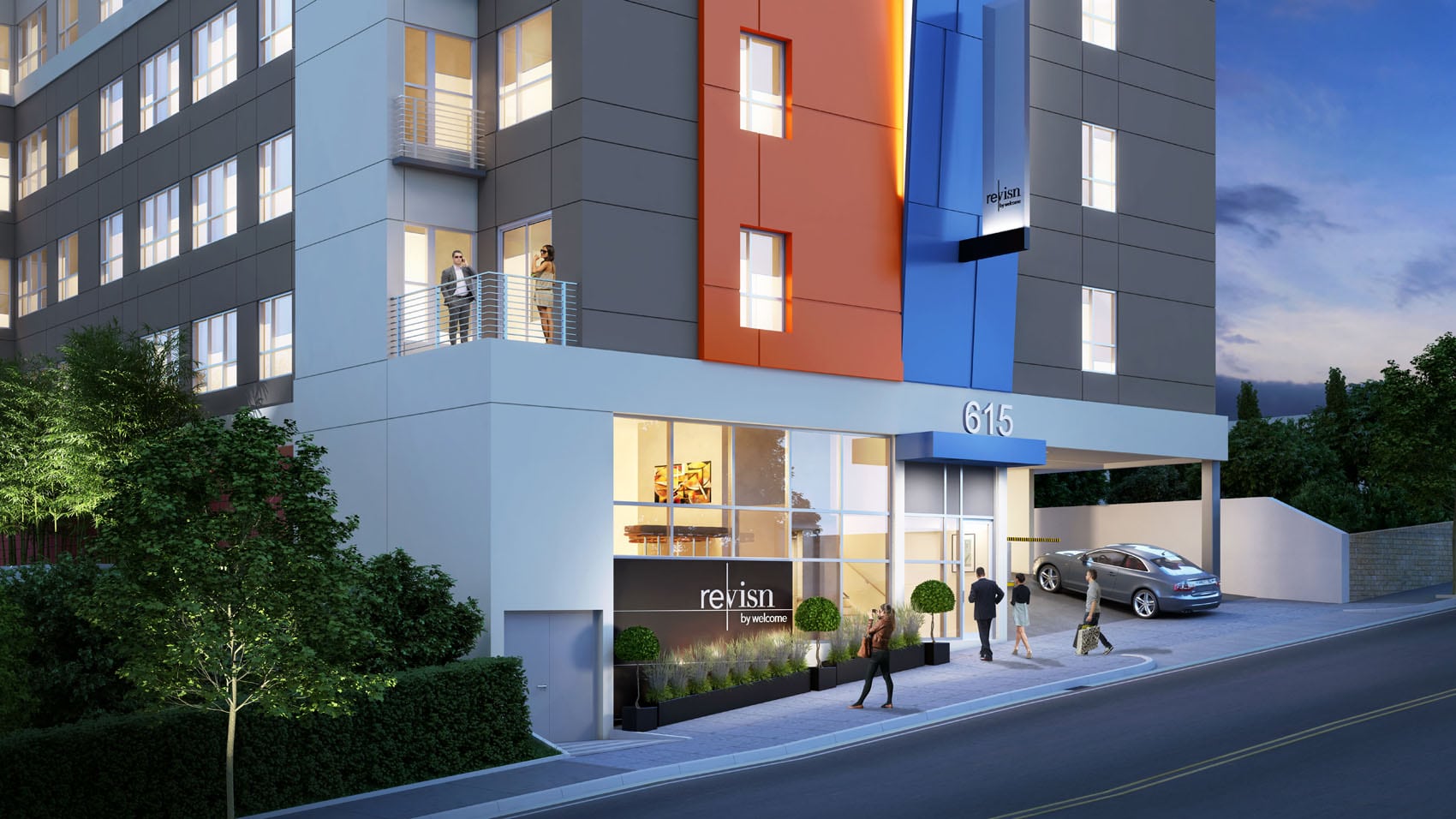 Fully-furnished, flexible lease residential experience with hotel amenities.Revisn is a perfect executive apartment for guests who need accommodations for 30 days or longer.