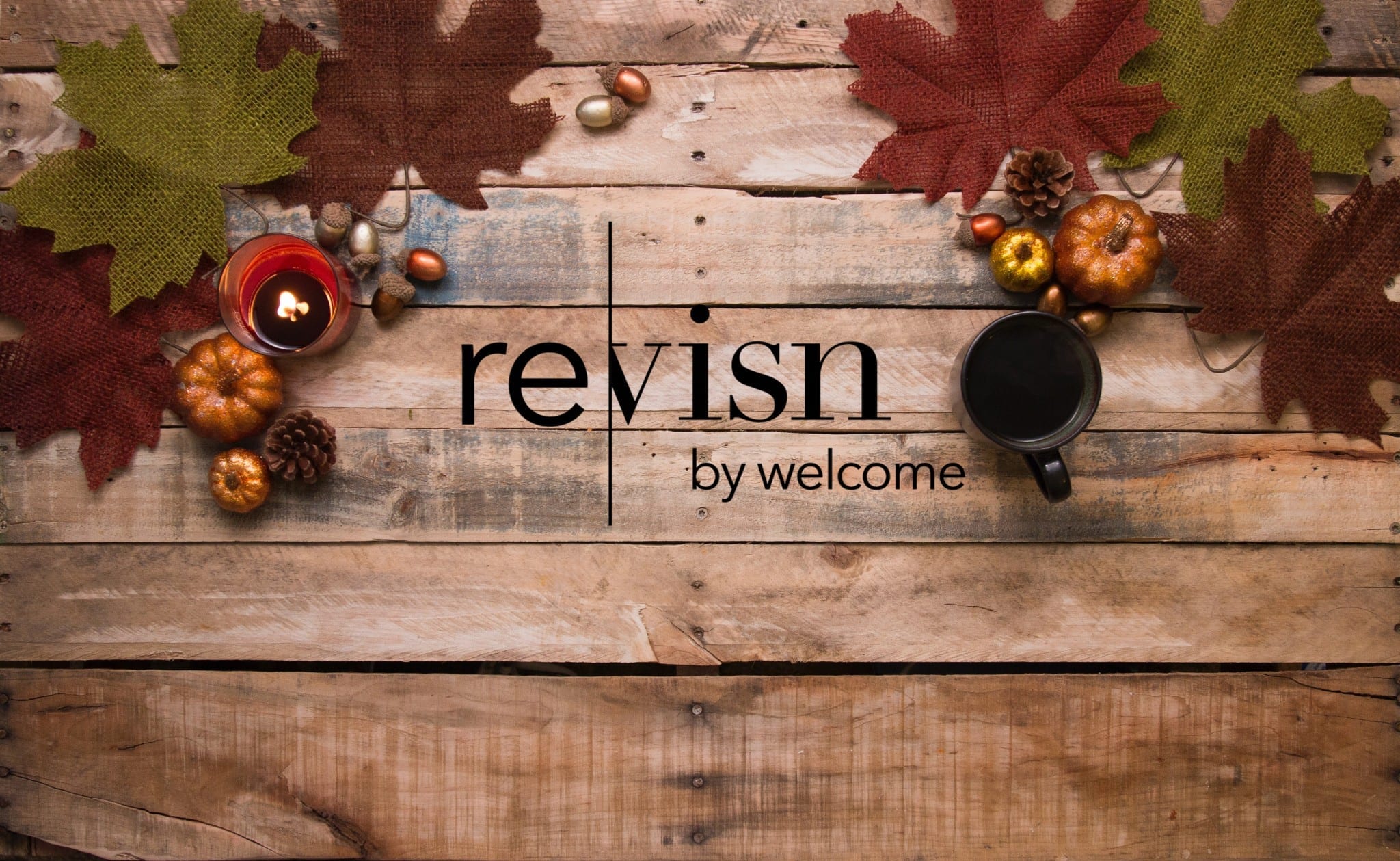 Brought to you by Revisn
 Your 30-Day Short Term Fully Furnished Rental Option
Hello@revisn.com or (919) 999-0160
Here at Revisn, we want to provide you with all the information you need for the Raleigh area! Every month, we will be sharing with you the top events to look forward to this month. Whether you are a Raleigh local or looking for a reason to come to the city, we got the list you've been looking for!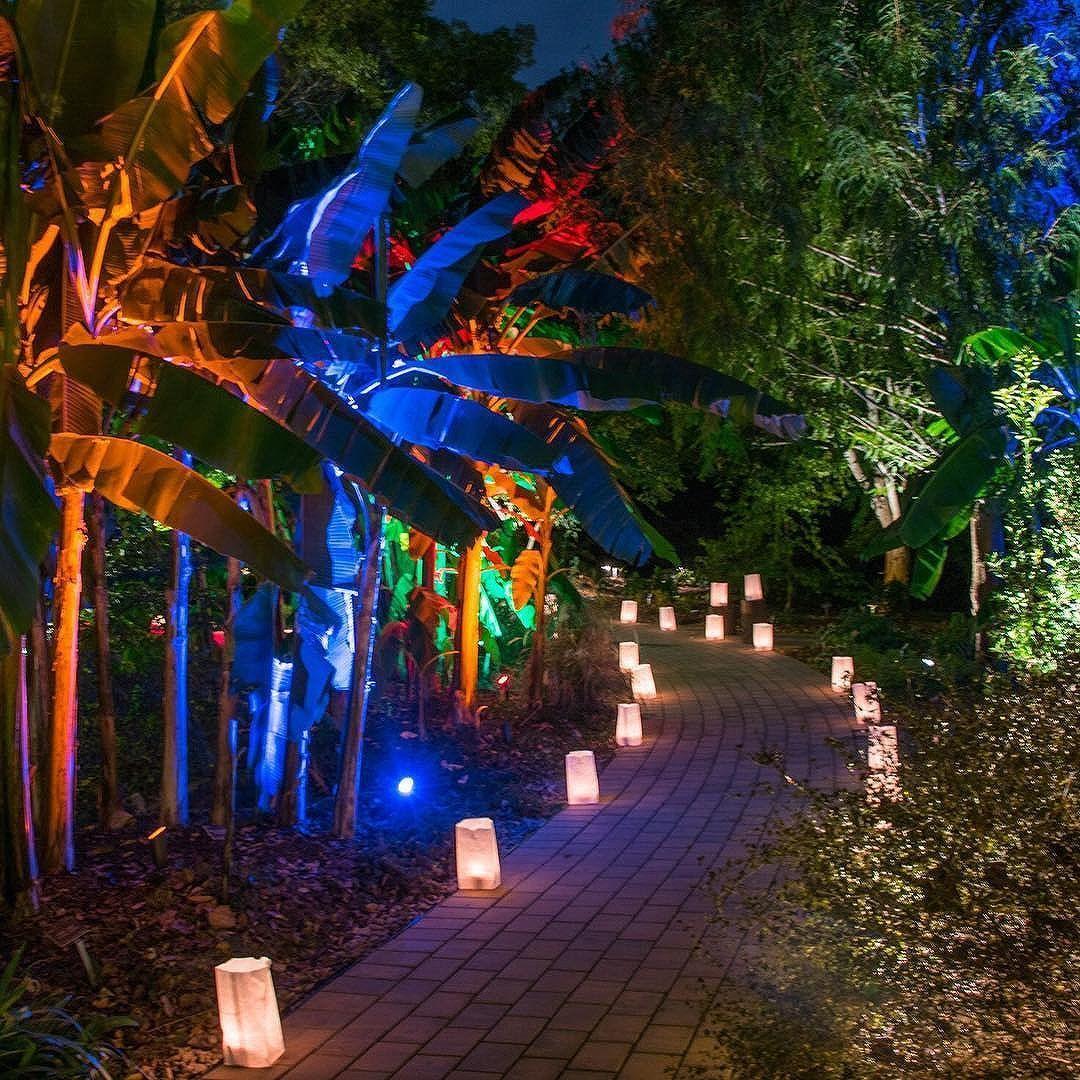 Dates: November 7, 2019 - November 16, 2019, recurring weekly on Thursday, Friday, Saturday
Venue: JC Raulston Arboretum at North Carolina State University
Moonlight in the Garden is back, with even more lights this year! Fulfilling all of your entertainment needs with food trucks, live music, marshmallows and fire pits. Come check out JC Raulston Arboretum at night! Bring your family and friends to explore this nighttime wonder custom designed and installed by John Garner and his team at Southern Lights of Raleigh.
78th Annual NC Gourd Arts & Crafts Festival
Dates: November 9, 2019 - November 10, 2019
Venue: North Carolina State Fairgrounds
Admission: $2 for adults; kids under 16 free
Oh gourd! Come check out this festival. Featuring displays of gourds from around the world, art activities, and much more! Great for holiday presents. A variety of competitive categories are awarded ribbons and prizes. This family-friendly event welcomes kids with a free gourd crafting table for kids.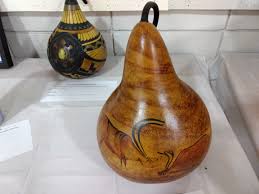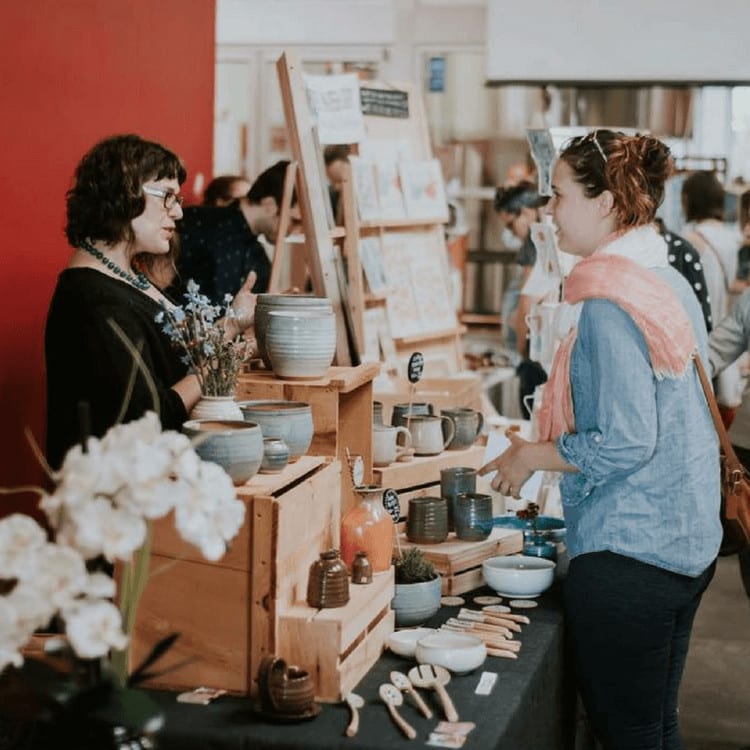 Vintage Market Days of the NC Triangle Presents: "Home for the Holidays"
Dates: November 15, 2019 - November 17, 2019
Venue: Jim Graham Building at North Carolina State Fairgrounds
Admission: Fri., $15; Sat., $10; Sun., $5 (Re-entry is permitted after your initial entry, and guests 12 and under are free)
Head to the Jim Graham Building at the North Carolina State Fairgrounds for a vintage shopping experience! Shop at more than 100 vendors from the local area and all over. Add it to your calendar, and tell your friends! This upscale vintage-inspired market features original art, antiques, clothing, jewelry, and so much more! It is an unique opportunity for vendors to display their talents and passions in creative venues.
Third Thursday: Shop Small DTRaleigh
Dates: Recurring monthly on the 3rd Thursday
Venue: Downtown Raleigh
Admission: Free
Do you love to shop local? This is the event for you. Third Thursday is a shopping event hosted by local, independent downtown Raleigh store owners. Stop by your favorite shops Downtown and check-out what's in store.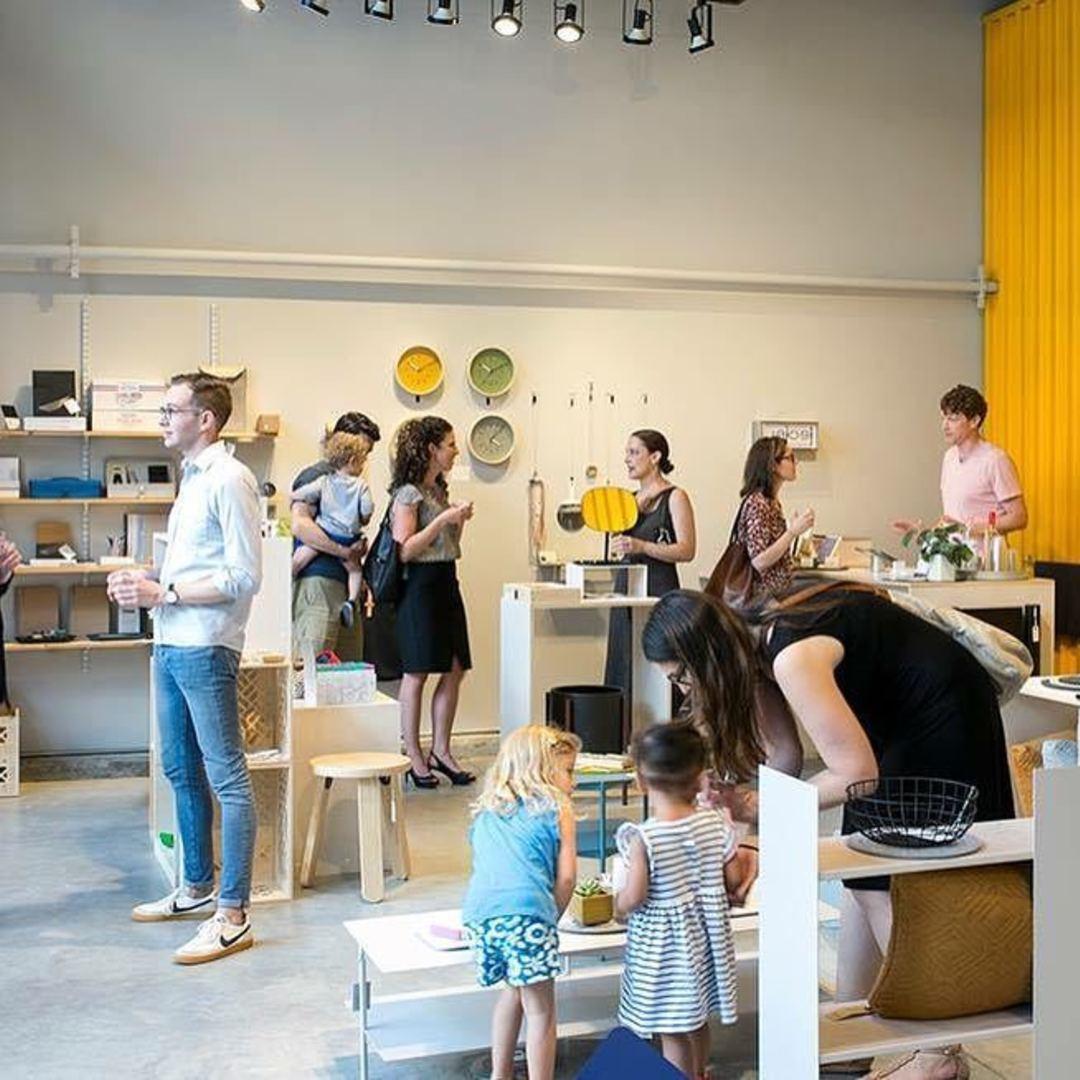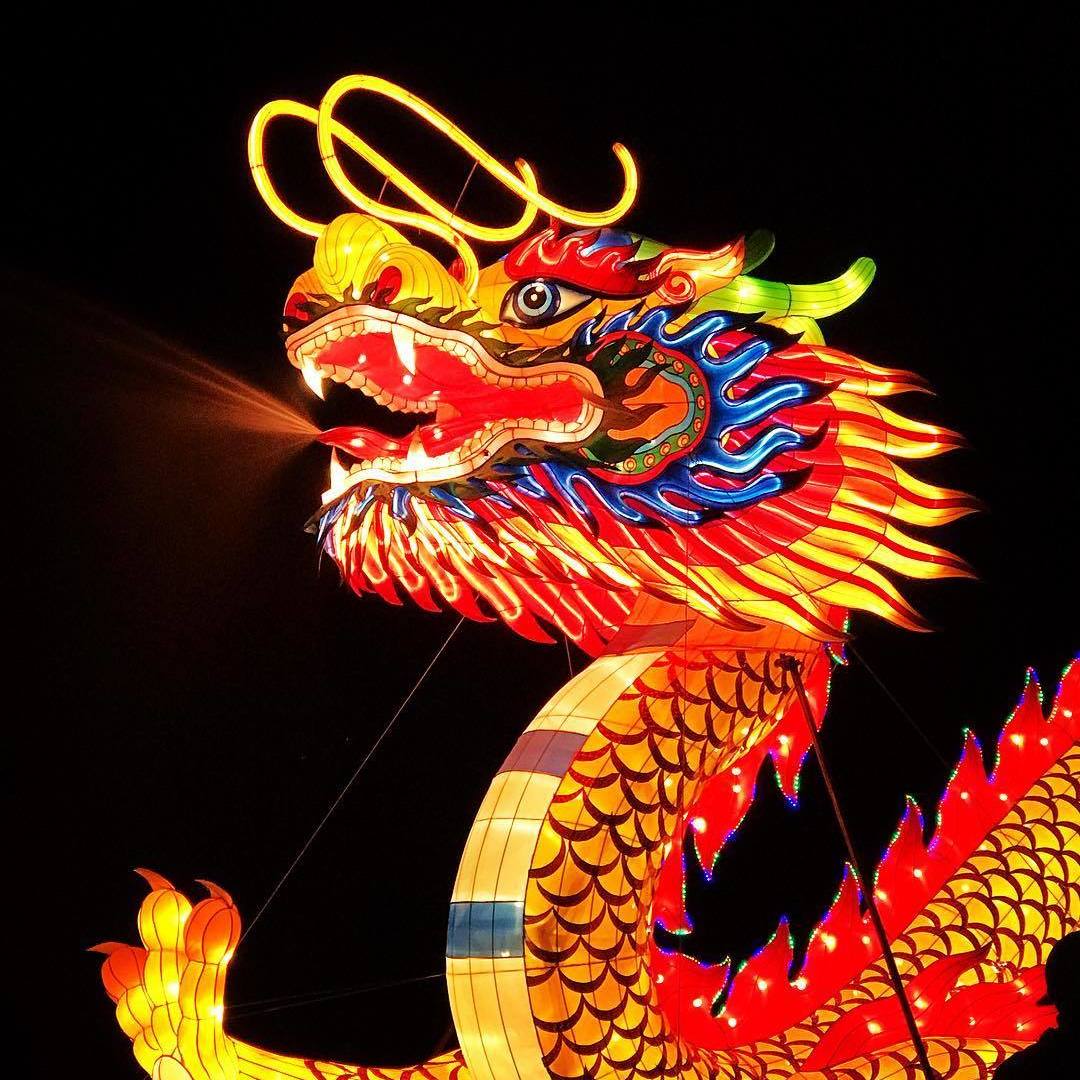 North Carolina Chinese Lantern Festival
Dates: November 22, 2019 - January 12, 2020, recurring weekly on Sunday, Tuesday, Wednesday, Thursday, Friday, Saturday
Venue: Koka Booth Amphitheatre
Admission: Check website for pricing; Kids (2 and under) Free
The return of the North Carolina Chinese Lantern Festival is here! More than 20 displays included at this event, with each one comprised of hundreds of parts and thousands of LED lights. Great for photos and for a night out with friends/family! Buy your tickets today.
75th Annual ABC11 Christmas Parade
Dates: November 23, 2019
Venue: Corner of Hillsborough St. at Saint Mary's St.
Admission: Free
Get in the holiday spirit with this year's 75th Christmas parade! This is the largest Christmas parade between Washington, D.C., and Atlanta. Each year over 250,000 watch the parade live from home and over 60,000 will attend the parade in person. The parade lasts approximately 2.5 hours and is great for the whole family! Look out for it being rebroadcasted on Christmas morning.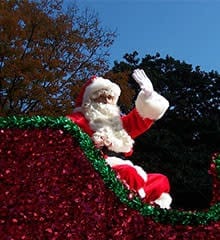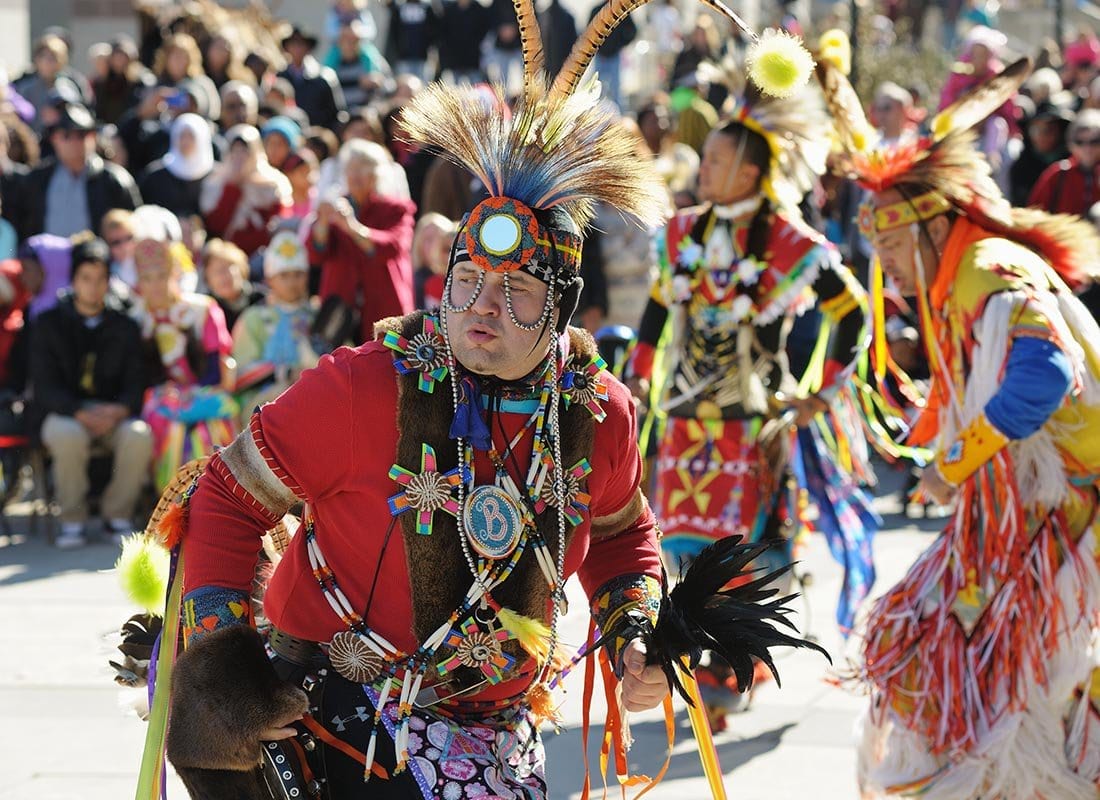 24th Annual American Indian Heritage Celebration
Dates: November 23, 2019
Venue: North Carolina Museum of History
This event is named a Top 20 Event by the Southeast Tourism Society. Creatives such as musicians, dancers, artists, storytellers, and authors from North Carolina's eight state-recognized tribes gather for this popular family event. This event gives a firsthand opportunity for all to learn about the state's American Indian culture (with a population of over 120,000), past and present.
Downtown Raleigh Tree Lighting
Dates: November 23, 2019
Venue: Duke Energy Center for the Performing Arts - Lichtin Plaza
Admission: Free
Kick off the holiday season in downtown with a night full of fun! Live performances, a Marbles Kids Museum Booth, local food vendors, unique downtown retail, local beer and wine, and free activities for every age! Watch as Mayor Nancy McFarlane lights the holiday tree, and a variety of performers will fill the stage for the duration of the event. Celebrate all that Downtown Raleigh has to offer by checking out the vibrant storefronts and locally made goods.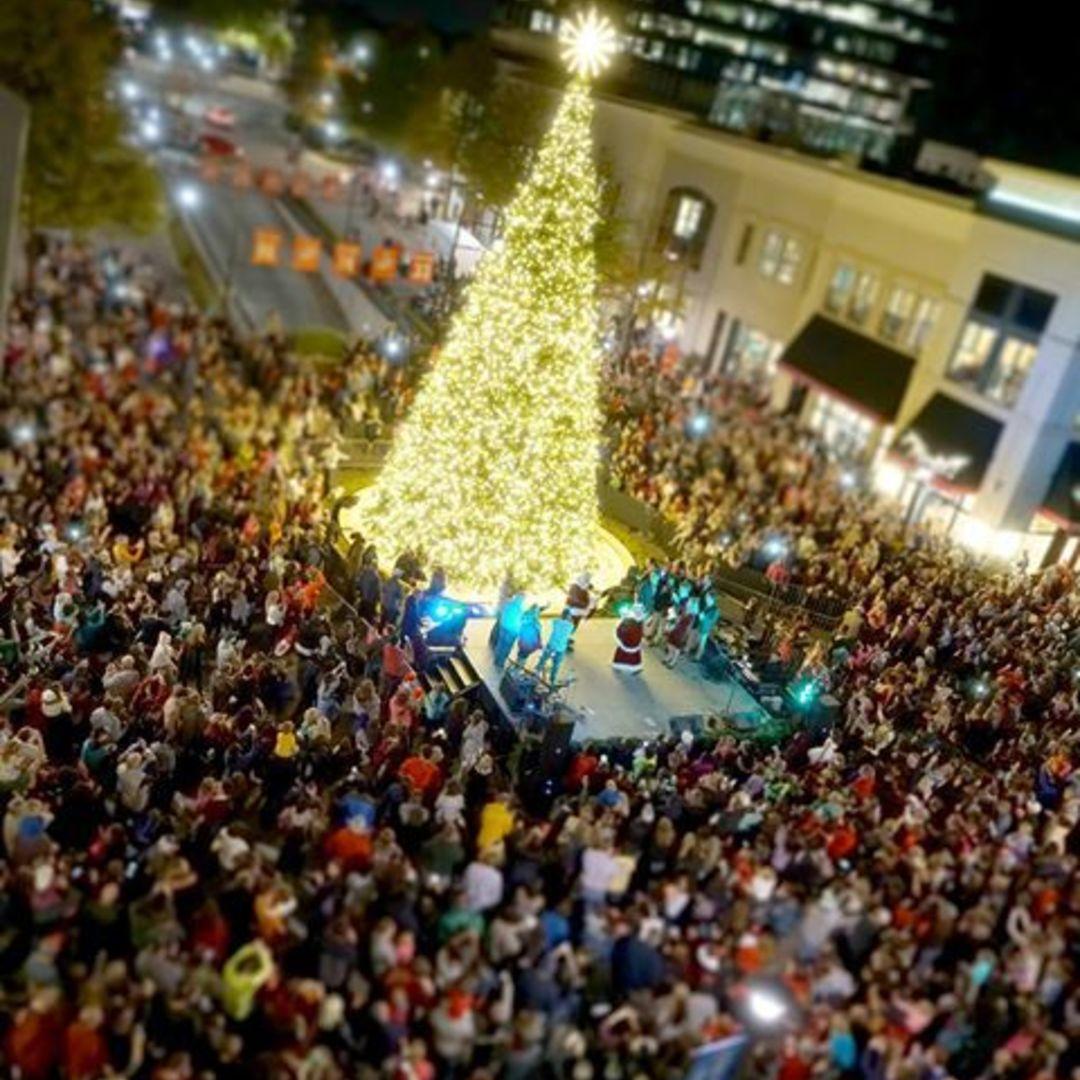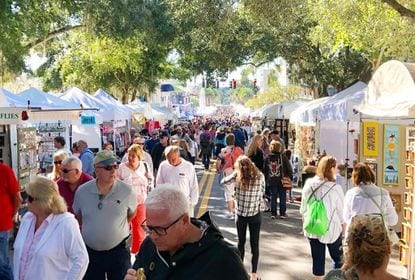 Dates: November 23, 2019 - November 24, 2019
Venue: Arts N.C. State
Find one-of-a-kind, handmade works by more than 50 of the Crafts Center's local artists representing all kinds of media. Come on Saturday and enjoy outdoor live music, dance and theatre performances by Arts NC State students and food trucks.
Cirque de Noel with the North Carolina Symphony
Dates: 11/27/2019, 11/29/2019, 11/30/2019
Venue: Meymandi Concert Hall at Duke Energy Center for the Performing Arts
You won't believe your eyes! Stunning aerial feats and jaw-dropping juggling acts will take your breath away. These awe-inspiring acrobatics are complimented with musical holiday favorites to fill you and your family with season's spirit. Arrive early to meet Santa in the lobby!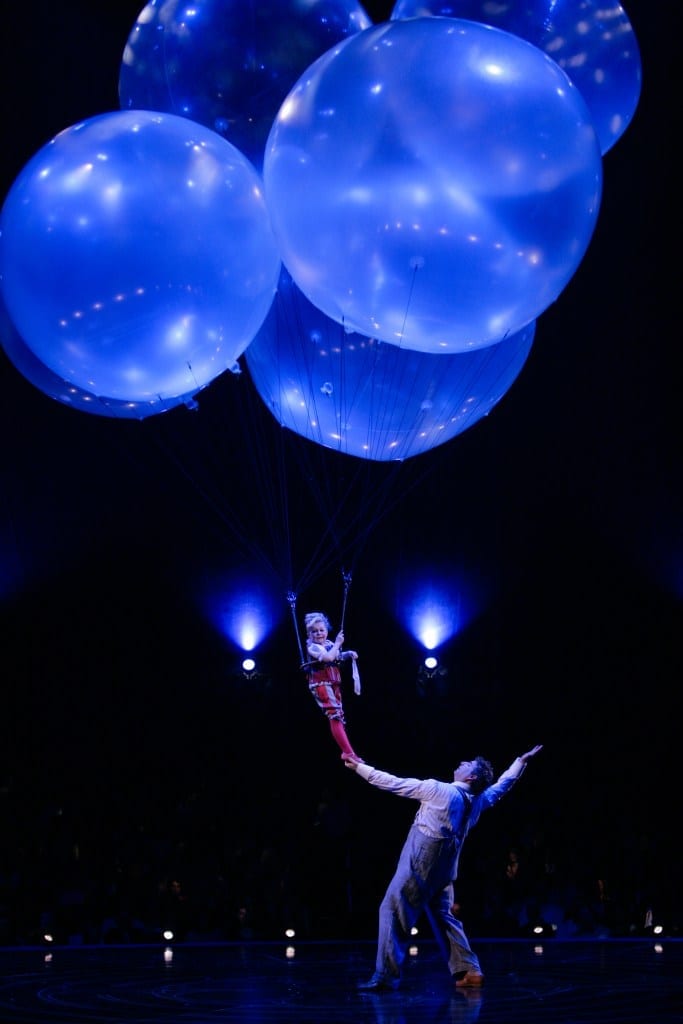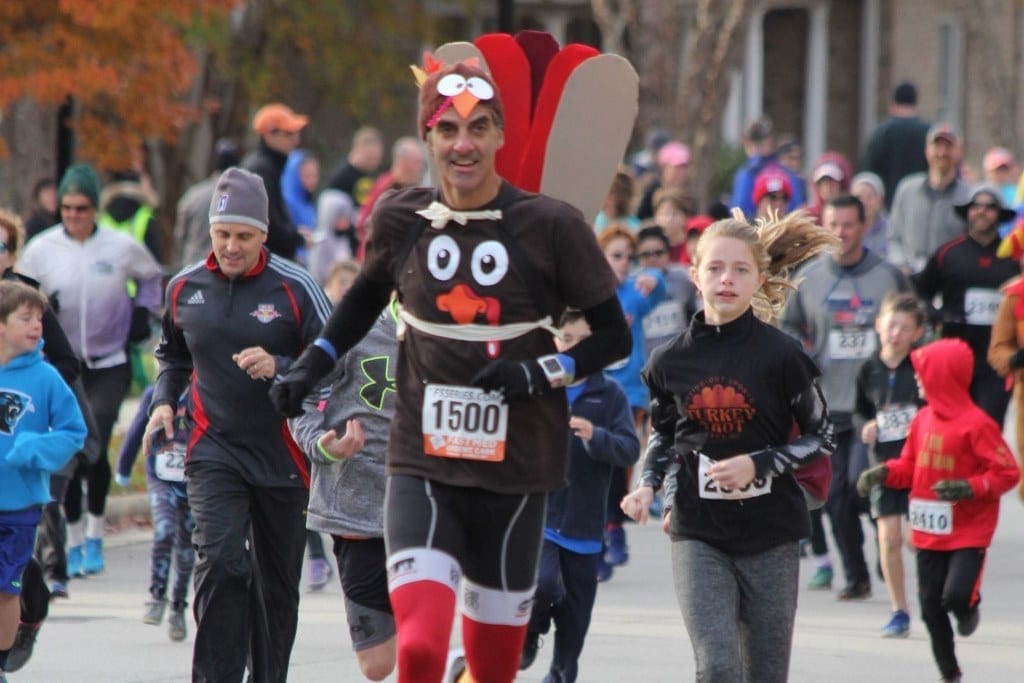 2019 Inside-Out Sports Turkey Trot
Dates: November 28, 2019
Venue: Inside-Out Sports, Cary, NC
Admission: $10-$35
Start your Thanksgiving Day right by participating in the 2019 Inside-Out Sports Turkey Trot! The event includes 3 races for the entire family: 8K main event, 1-mile Fun Run, and the Kids' Dash. Dress up in costume and win an award! This is the 13th event in the fourteen-race Second Empire Grand Prix Series.
Rudolph the Red-Nosed Reindeer: The Musical
Dates: 11/29/2019, 11/30/2019, 12/1/2019, 12/6/2019, 12/7/2019, 12/8/2019, 12/13/2019, 12/14/2019, 12/15/2019, 12/20/2019, 12/21/2019, 12/22/2019, 12/23/2019, 12/24/2019
Venue: A.J. Fletcher Opera Theater at Duke Energy Center for the Performing Arts
Admission: $16+
The TV classic Rudolph the Red-Nosed Reindeer jumps off the screen and onto the stage this holiday season! Come see all of your favorite characters from the movie live. Make this part of your holiday season! Don't miss out! Based on the animated television special "Rudolph the Red-Nosed Reindeer" and the stage production directed and conceived by Jeff Frank and First Stage. Script adaptation by Robert Penola. Arrangements and orchestrations by Timothy Splain.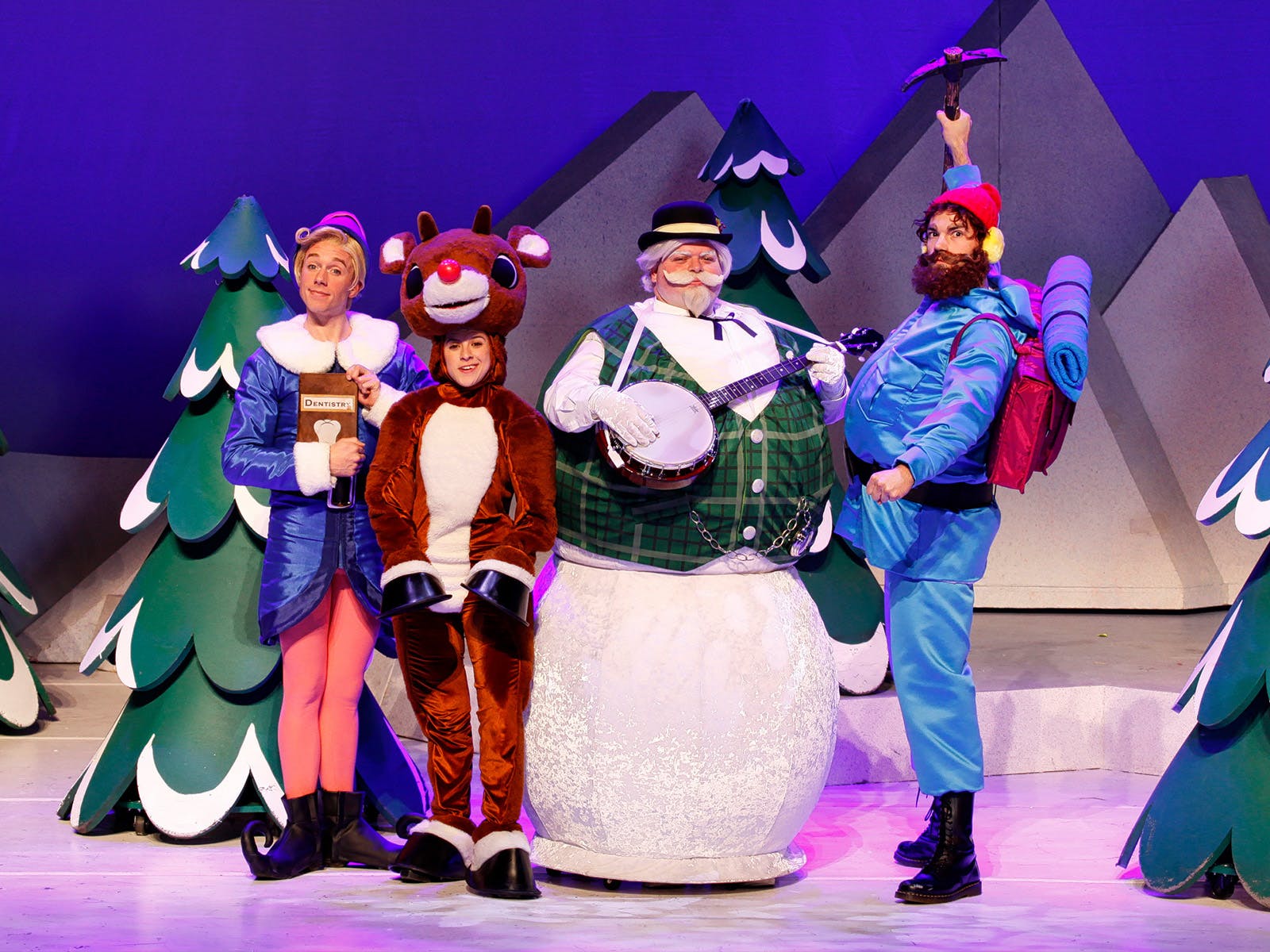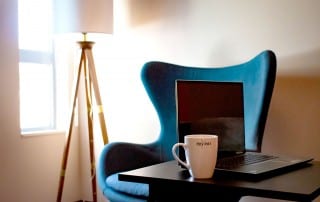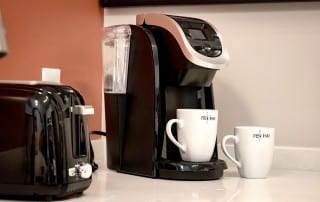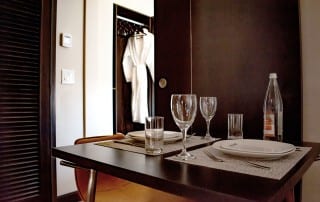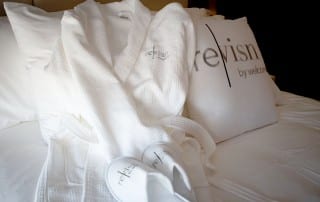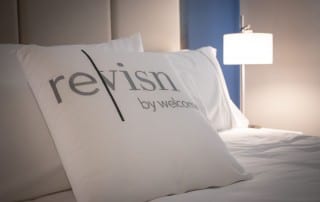 Need somewhere to stay during these events?
Revisn has got you covered. Our executive apartments come fully furnished and fully equipped, including modern designer furniture, high-end appliances, cutting-edge technology, and luxurious personal amenities. For everything else, just ask our 24-hour concierge.
Stay a few weeks or a few months while you explore the city. The flexibility of Revisn lets you decide when your stay beings and ends without being locked into calendar months or long-term leases. All you need to bring is a toothbrush and your clothes. We provide the rest. These short term apartments provide you the residential experience you've been looking for.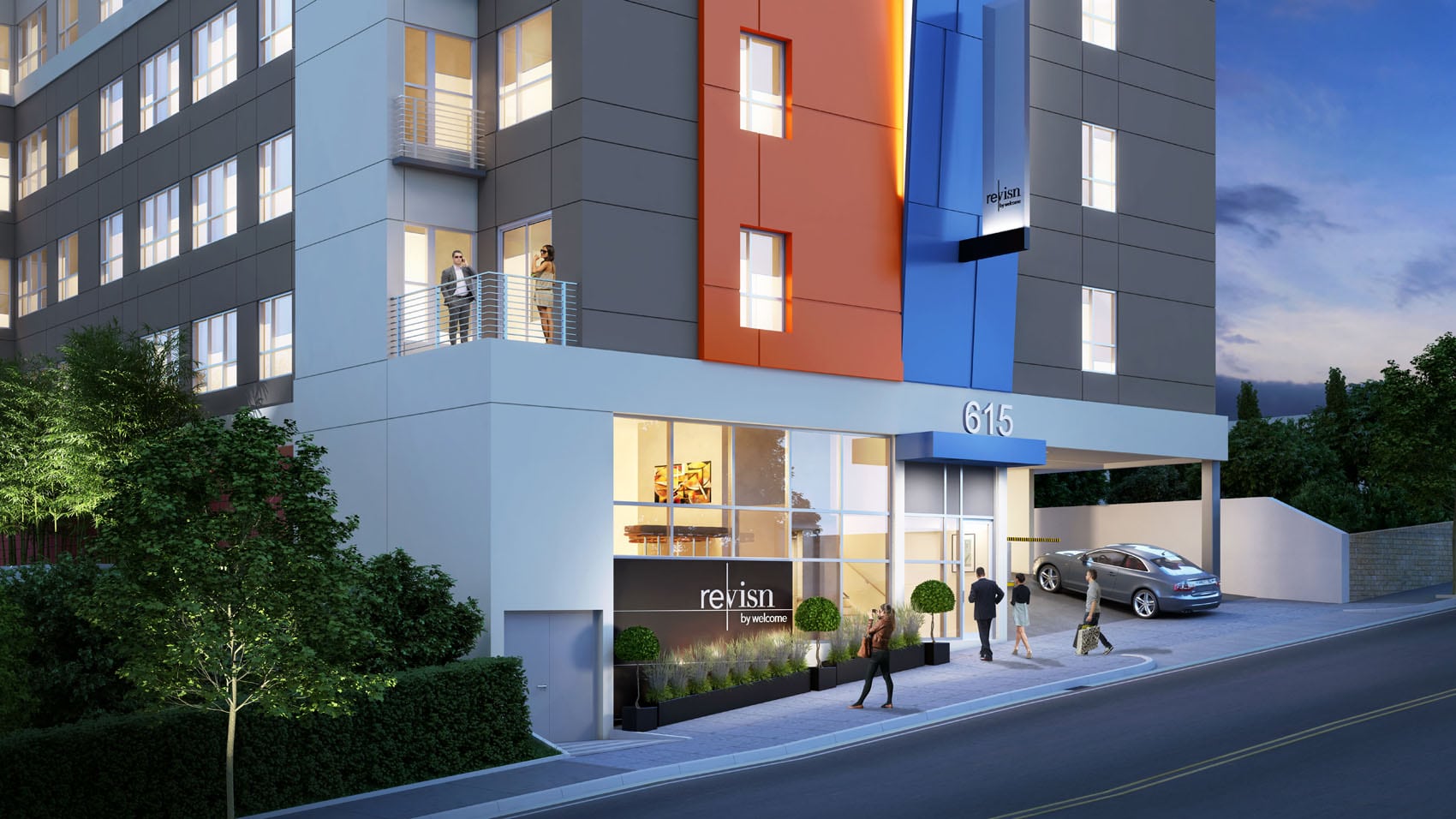 Fully-furnished, flexible lease residential experience with hotel amenities.Revisn is a perfect executive apartment for guests who need accommodations for 30 days or longer.