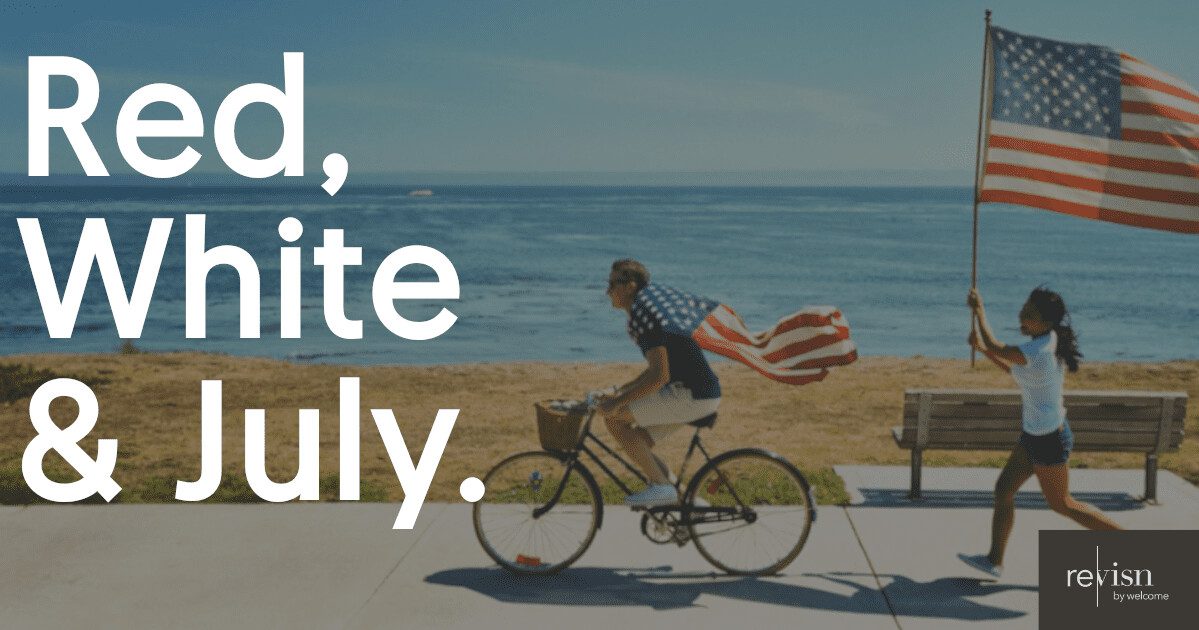 July in Raleigh - brought to you by Revisn
 Your 30-Day Short Term Fully Furnished Rental Option
Hello@revisn.com or (919) 999-0160
July in Raleigh is sure to be a blast! Check out this list of things to know and do this July in Raleigh, provided to you by Revisn short-term apartments in Glenwood South.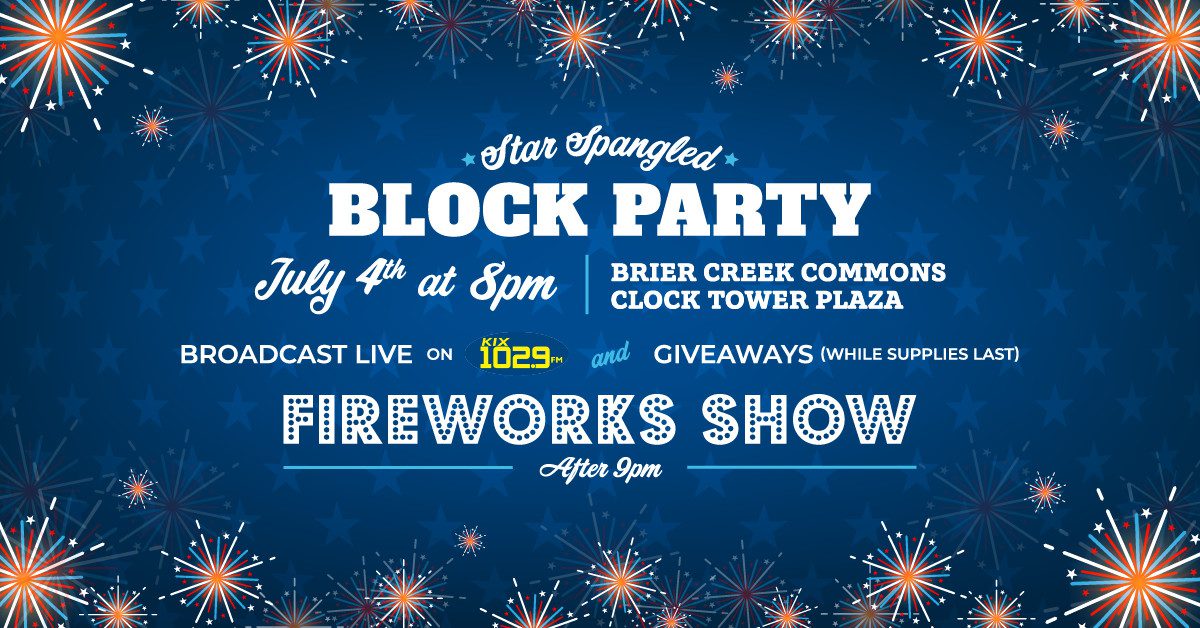 Brier Creek Star Spangled Block Party
July 4, 2022 at Brier Creek Commons from 8 to 10pm; free admission.
From the Website:
The Star Spangled Block Party is BACK! This July 4th join Brier Creek Commons Shopping Center for an evening full of festivities and fun. The Star-Spangled block party is back from 8:00 p.m. until 9:00 p.m. with DJ Mark McNally in the clock tower area. Enjoy face painting, a 360 photo booth and more fun! Then find your spot in the Brier Creek Commons area for one of this area's largest fireworks shows that begins after dark.
July 6, 2022 all throughout Hillsborough Street from 10am to 10pm; free to participate.
From the website:
Explore Hillsborough Street on select Wednesdays this summer! Get $4 small plates from restaurants and bars, enjoy live entertainment throughout the district and play our Scavenger Hunt (mobile app) to win thousands of Hillsborough Street Dollars!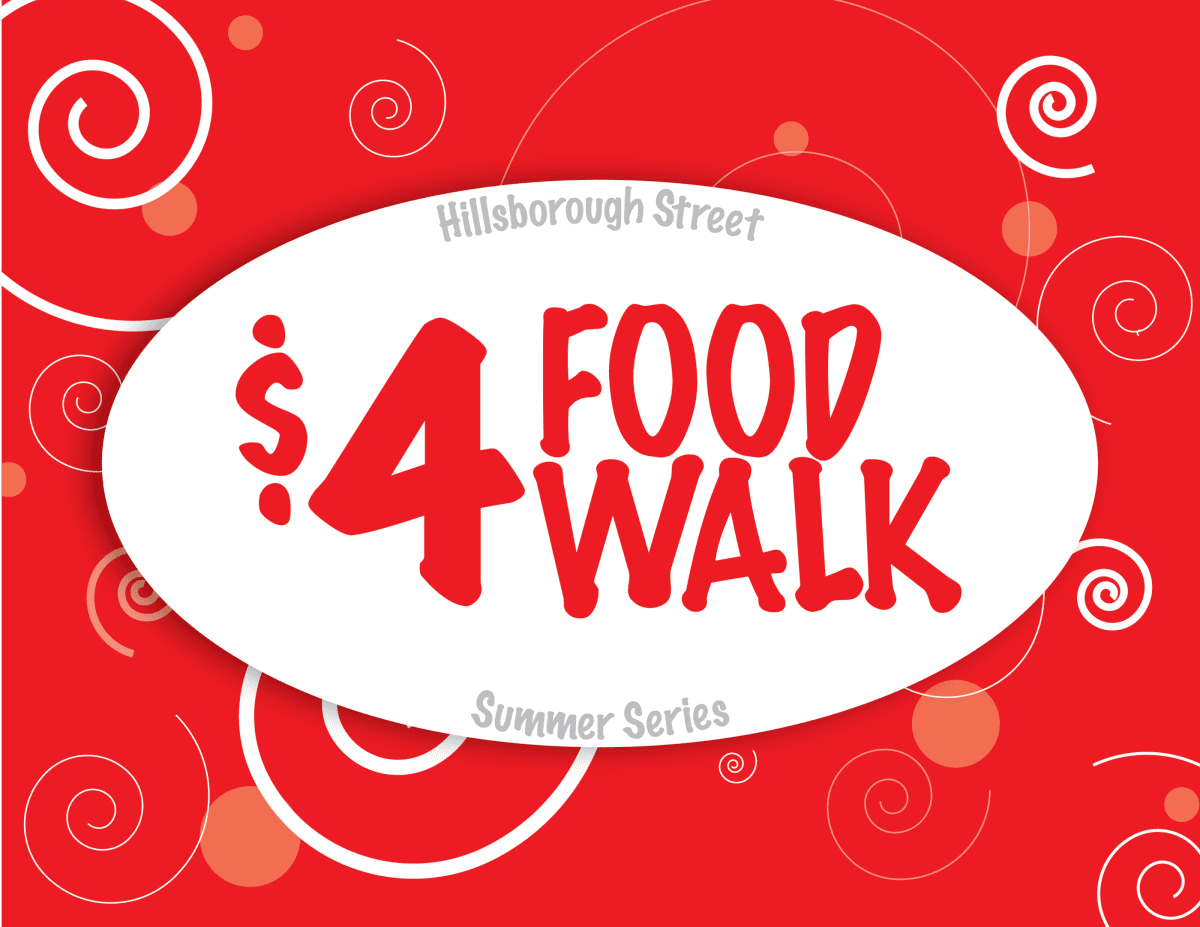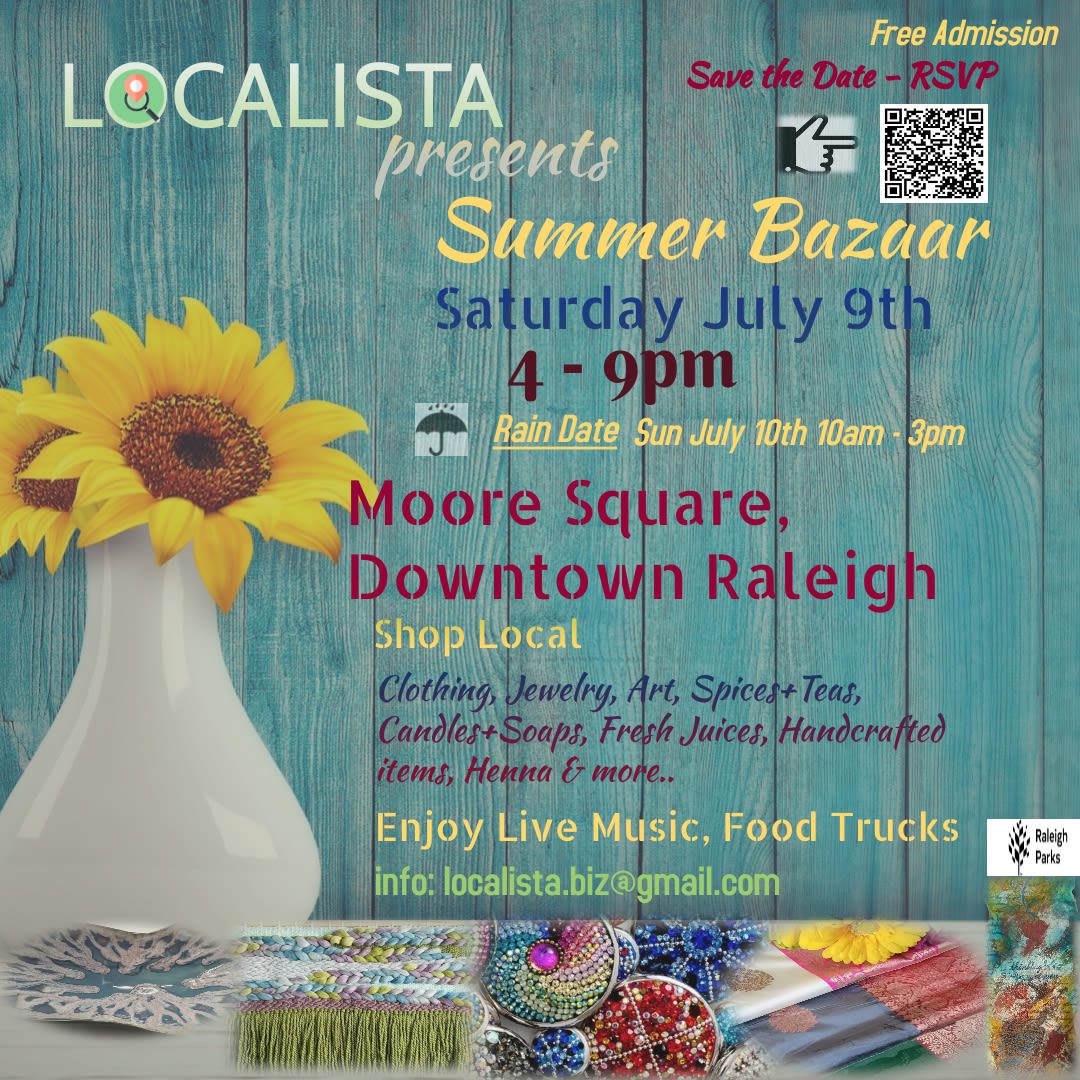 July 9, 2022 at Moore Square Park from 4 to 9pm; free to attend

From the website:
Come and enjoy an evening shopping from our variety of local makers/artisans, small business owners selling clothing, jewelry, handcrafted items, artwork, ethnic goods, teas+spices, soaps+candles, fresh juices, henna & more!
NC Symphony Summerfest: Disco Fever
July 9, 2022 at Koka Booth Amphitheater beginning at 8pm; $33+ admission.
From the website:
It's a Boogie Wonderland! Guest vocalists and your North Carolina Symphony celebrate the great songs of the '70s. Take a trip down memory lane with nonstop hits including "Stayin' Alive," "I Will Survive," "It's Raining Men," and more!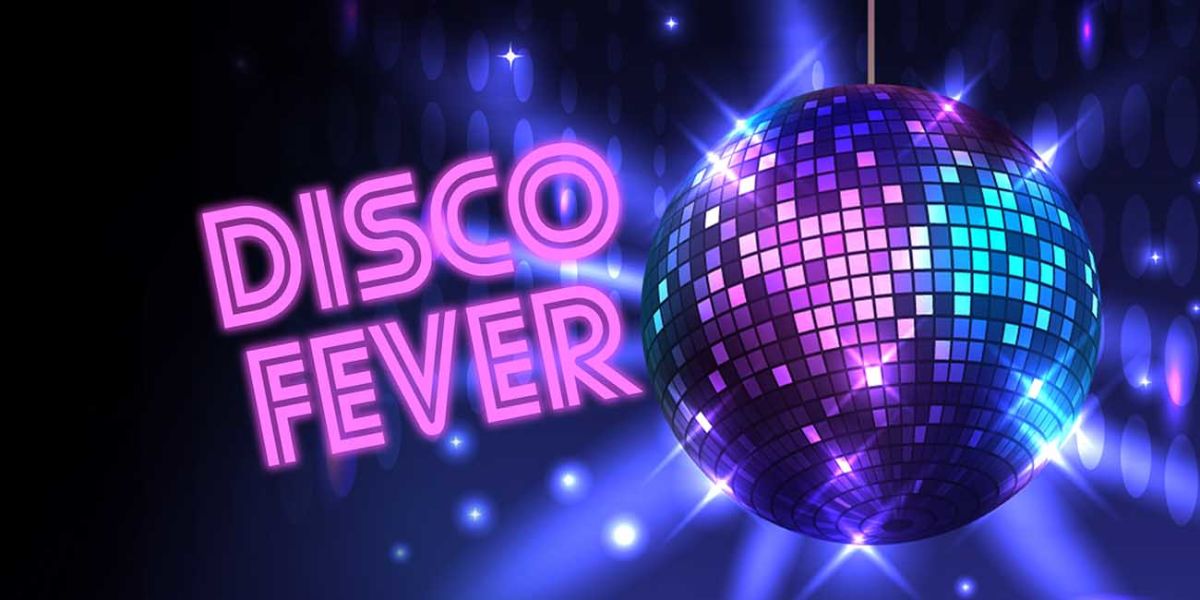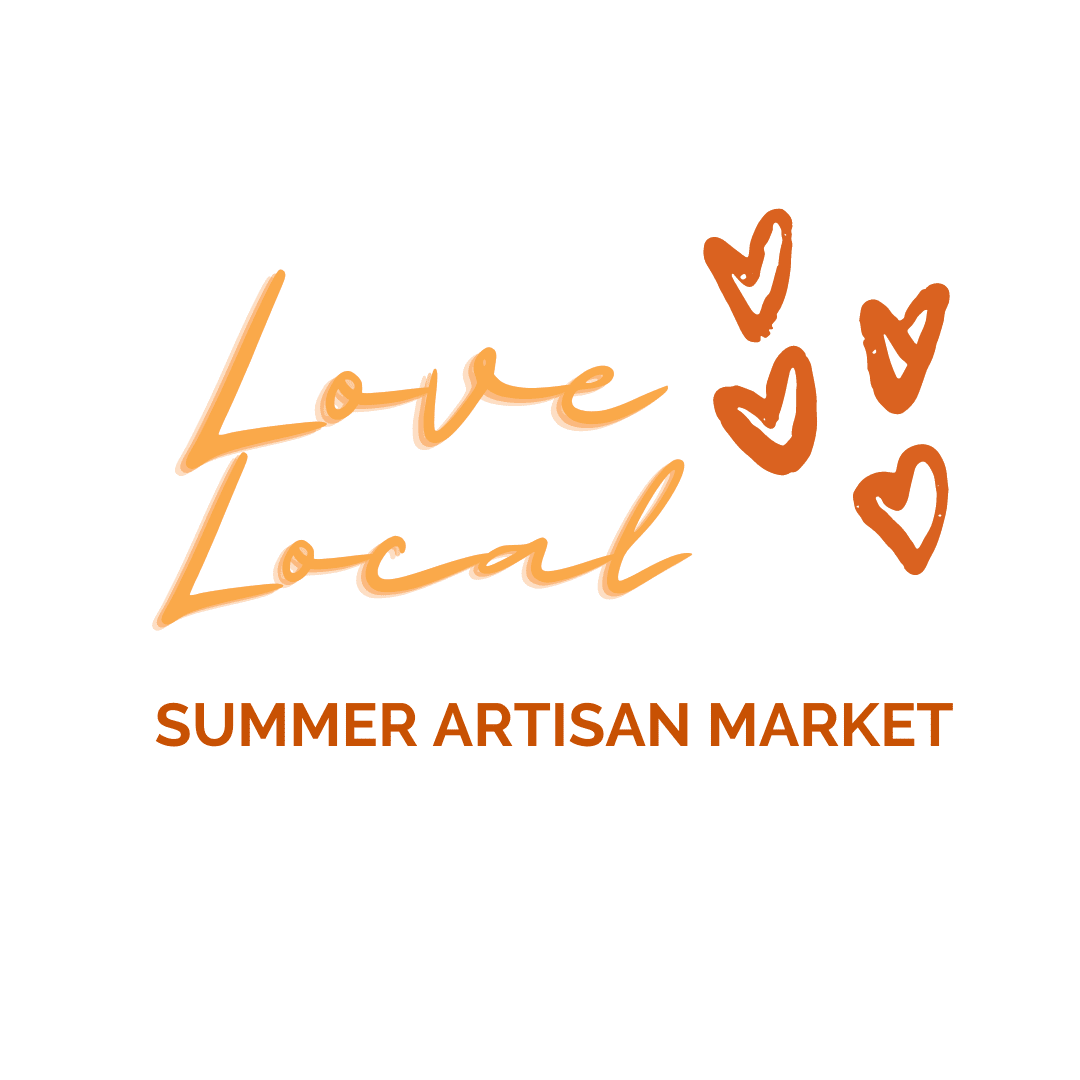 Love Local Summer Artisan Market
July 16, 2022 at Hartwell Raleigh from 6 to 8pm; free to attend.
From the Website:
Love Local Summer Artisan Market is happening on July 16 at Hartwell in Downtown Raleigh!
At the Love Local Market, You'll be able to shop from a curated line up of local makers & small businesses from around the Triangle area + any of the permanent retailers & artists at Hartwell. Pick up one-of-a-kind gifts, mingle with the artisans and enjoy Hartwell's rooftop view.
Raleigh Art and Architecture Tour
July 16, 2022 beginning at 1pm at Nash Square Park; adult admission $19, children $15.
From the website:
Whether you're a lover of Queen Anne, Second Empire, and Victorian, or inspired by clean-lined modernism, you'll feel right at home surrounded by Raleigh's history-defining architecture. From Greek Revival survivors of the many city fires to the birth and evolution of its skyscrapers, the city skyline is a glowing homage to legendary architects and groundbreaking styles.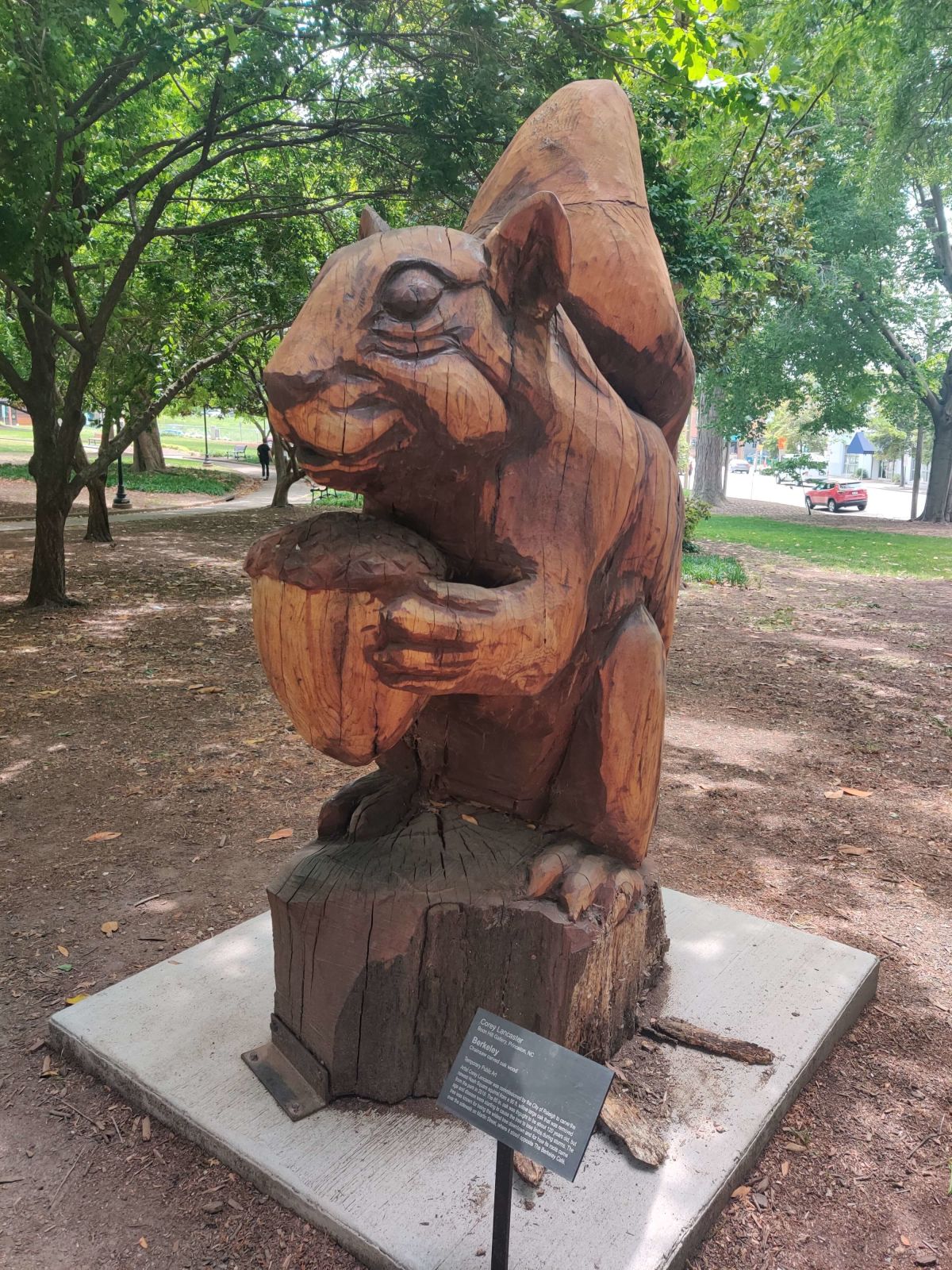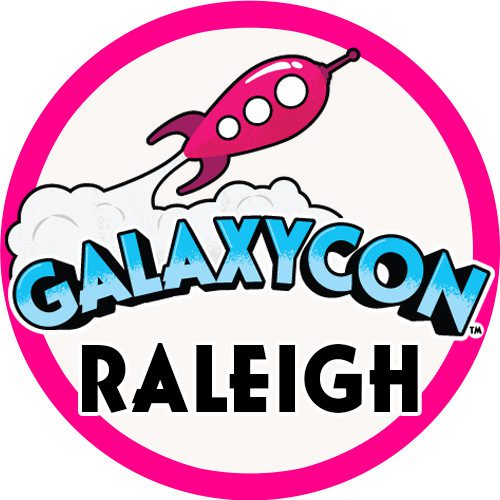 July 28-31, 2022 all day at the Raleigh Convention Center, admission $10 and up.
From the website:
GalaxyCon Raleigh is More Than a Comic-Con! It's a 4-Day FESTIVAL OF FANDOM with celebrities, artists, writers, voice actors, cosplayers, entertainers, creators, wrestlers, fan groups, panelists, and PEOPLE LIKE YOU!
Join fans from across the galaxy and celebrate Comic Books, Pop Culture, Sci-Fi, Fantasy, Anime, Gaming, Cosplay, and more!
July 28, 2022 at Raleigh Beer Garden from 6-9pm; $25 admission.
From the website:
Jingle in July 2nd Annual Luau Party - Live music from Amy Jae, specialty cocktails, a visit from Santa, and more! Proceeds from Jingle in July will support Capital City Clauses' mission of enriching children's lives with hope, cheer, and joy. Capital City Clauses beneficiaries for 2022 include Read and Feed, InterAct, Zach's Toy Chest, NC Friends of Santa, Tammy Lynn Center, and Poe Center. Ticket price includes: 2 alcoholic beverages and food.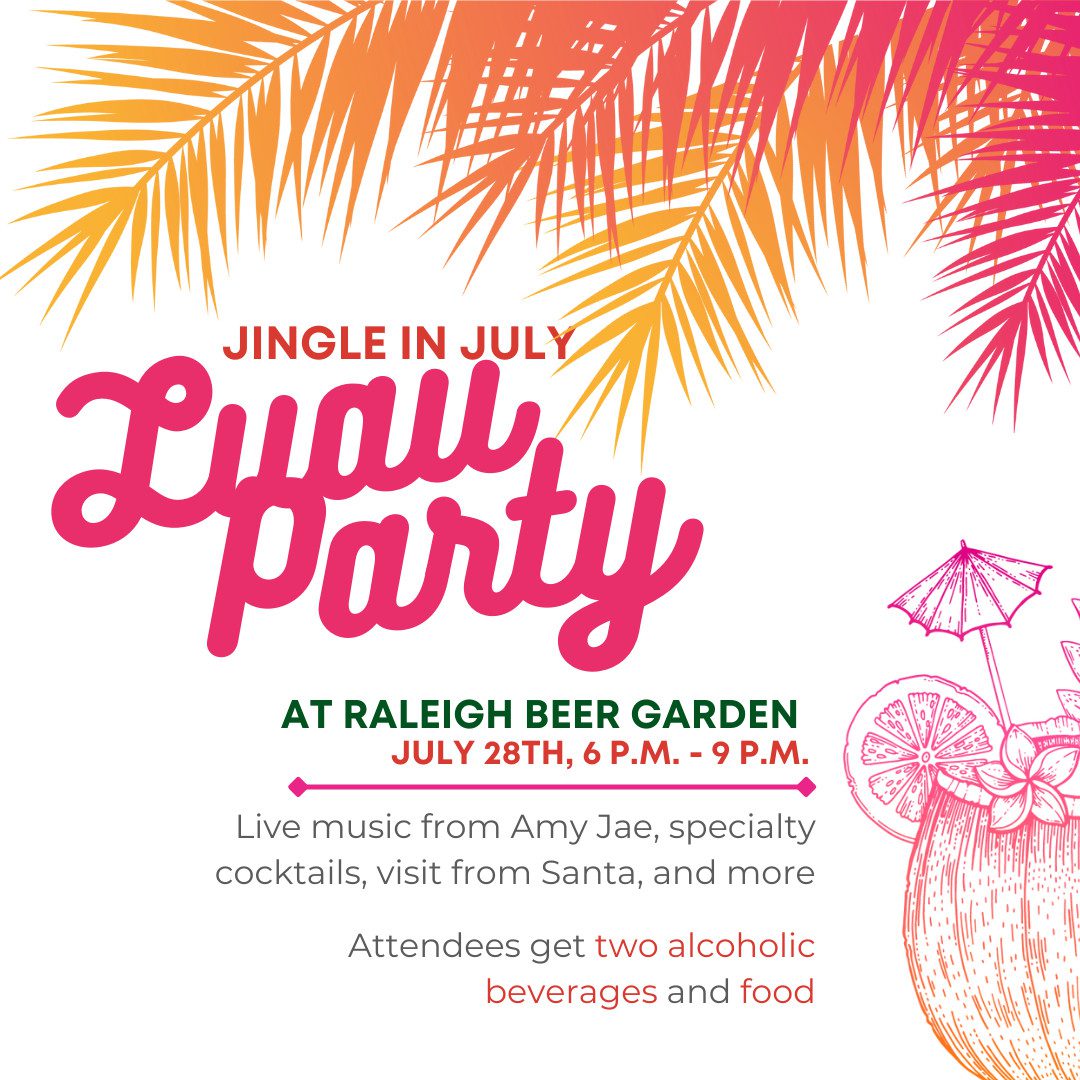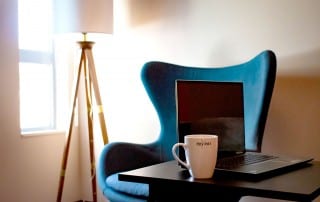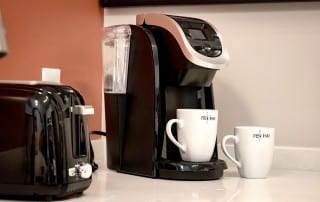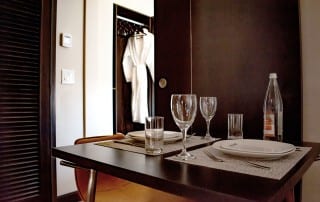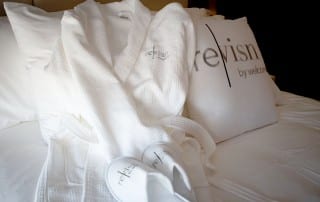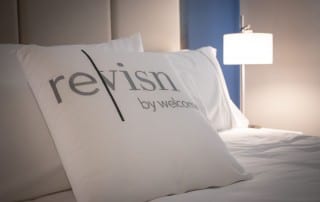 Need somewhere to stay this July in Raleigh?
Revisn has got you covered. Our executive apartments come fully furnished and fully equipped, including modern designer furniture, high-end appliances, cutting-edge technology, and luxurious personal amenities. For everything else, just ask our 24-hour concierge.
Stay a few weeks or a few months while you explore the city. The flexibility of Revisn lets you decide when your stay beings and ends without being locked into calendar months or long-term leases. All you need to bring is a toothbrush and your clothes. We provide the rest. These short term apartments provide you the residential experience you've been looking for.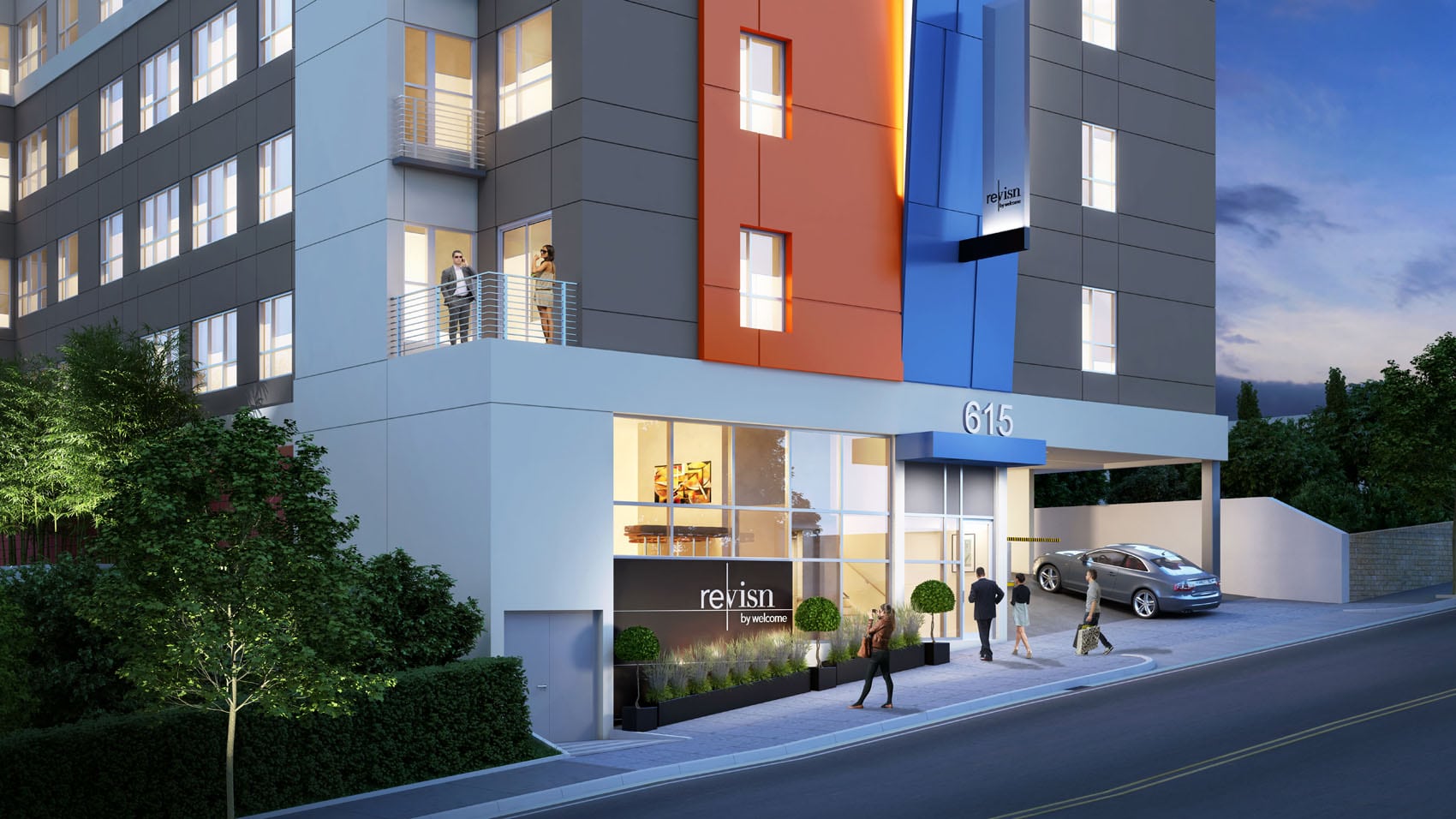 Fully-furnished, flexible lease residential experience with hotel amenities.Revisn is a perfect executive apartment for guests who need accommodations for 30 days or longer.